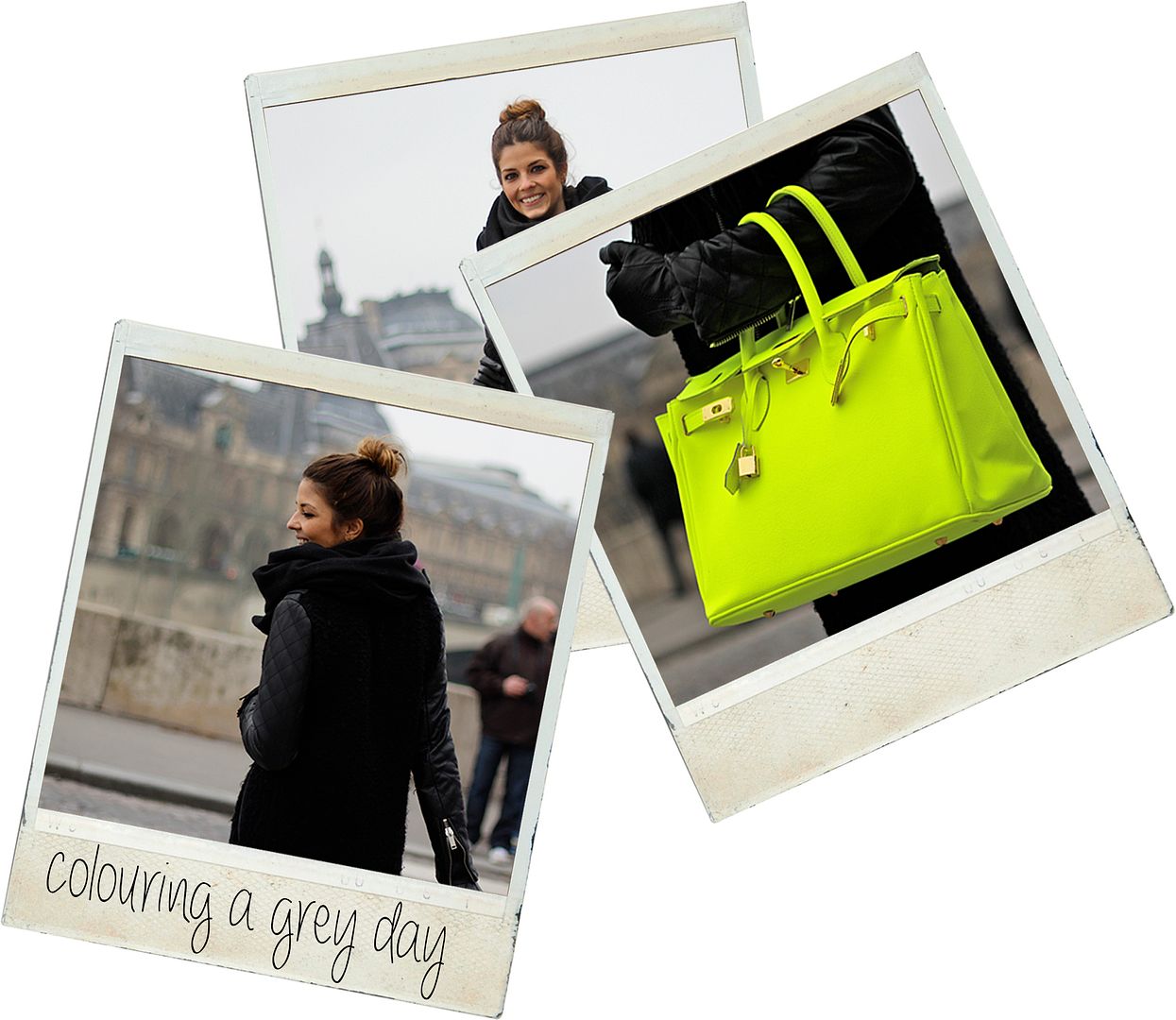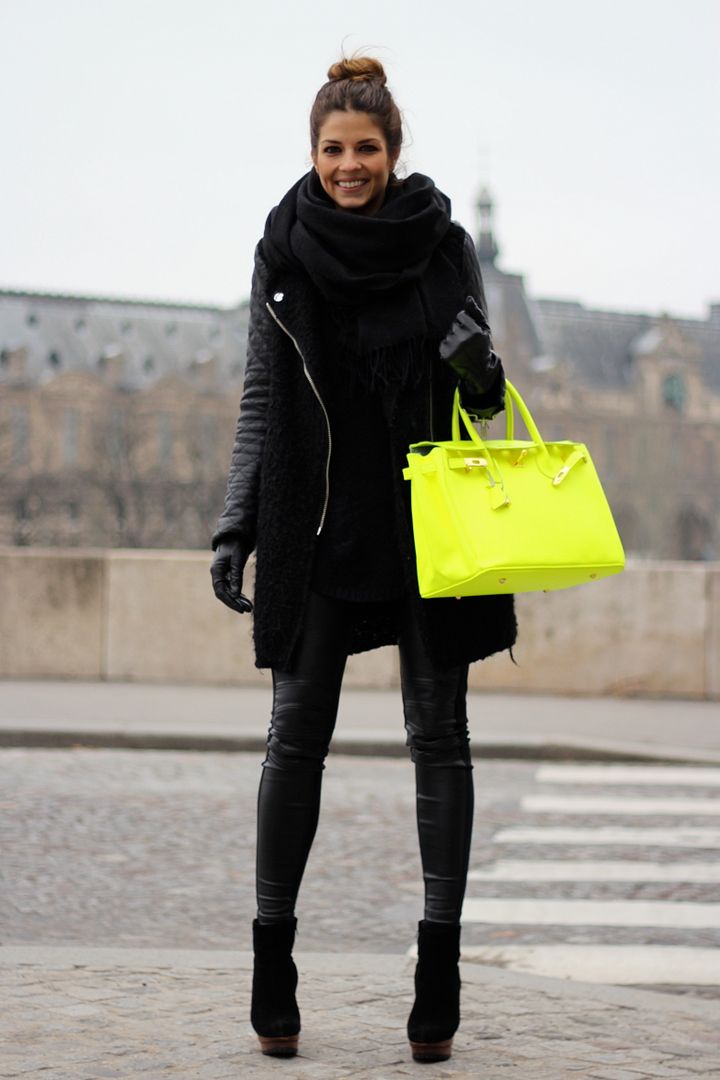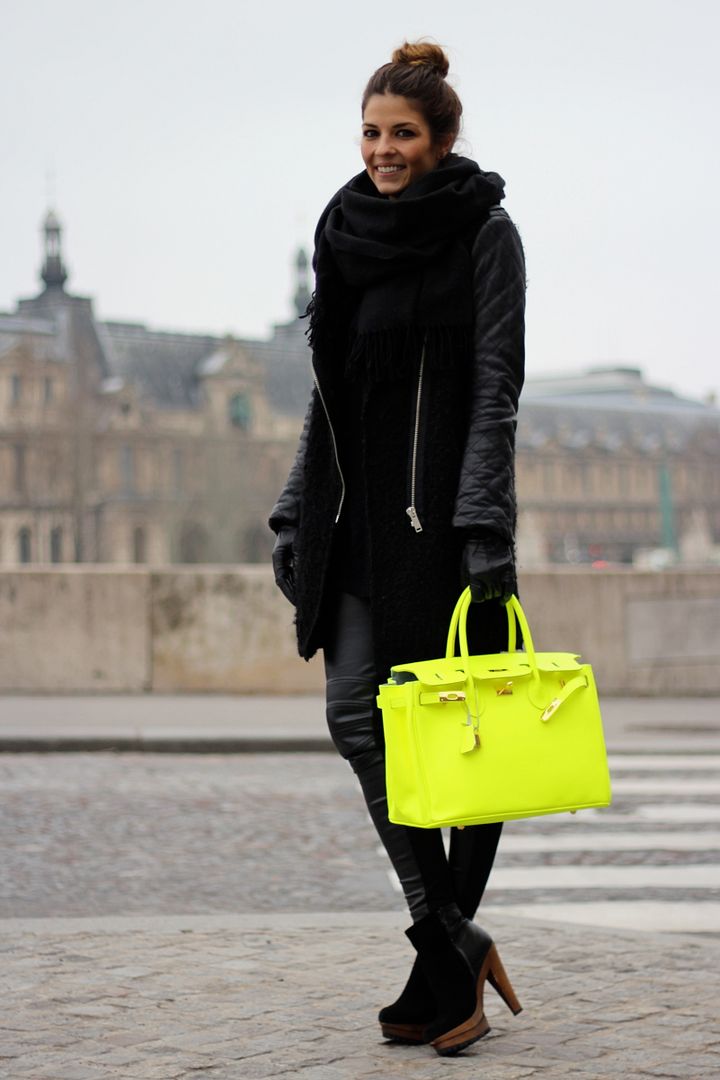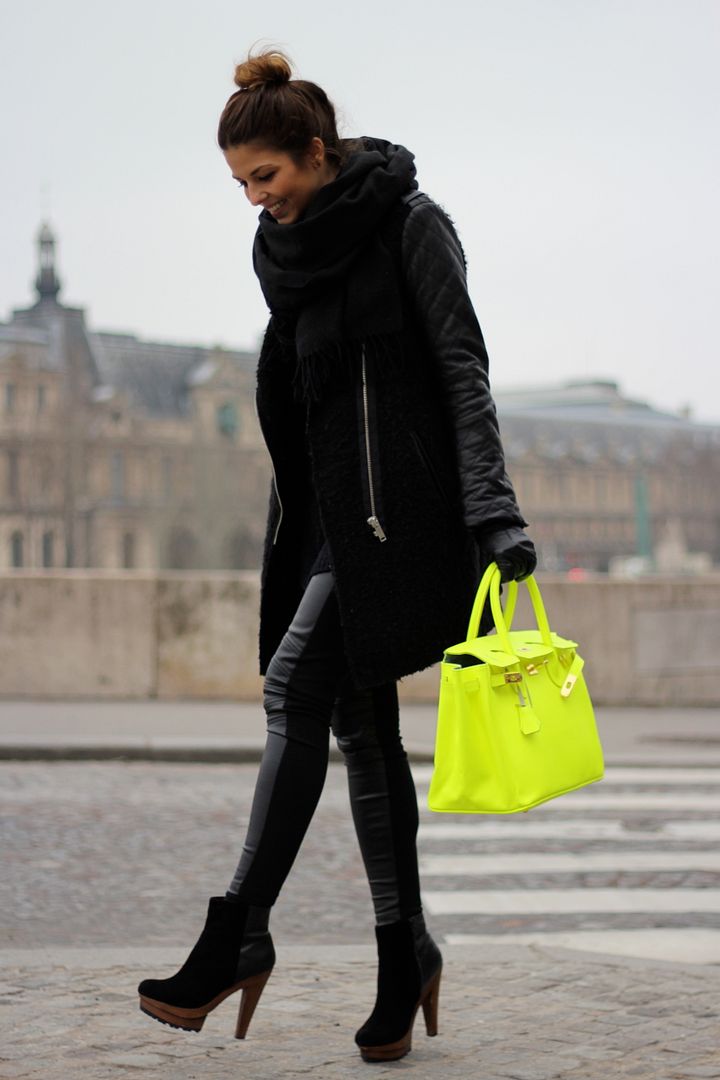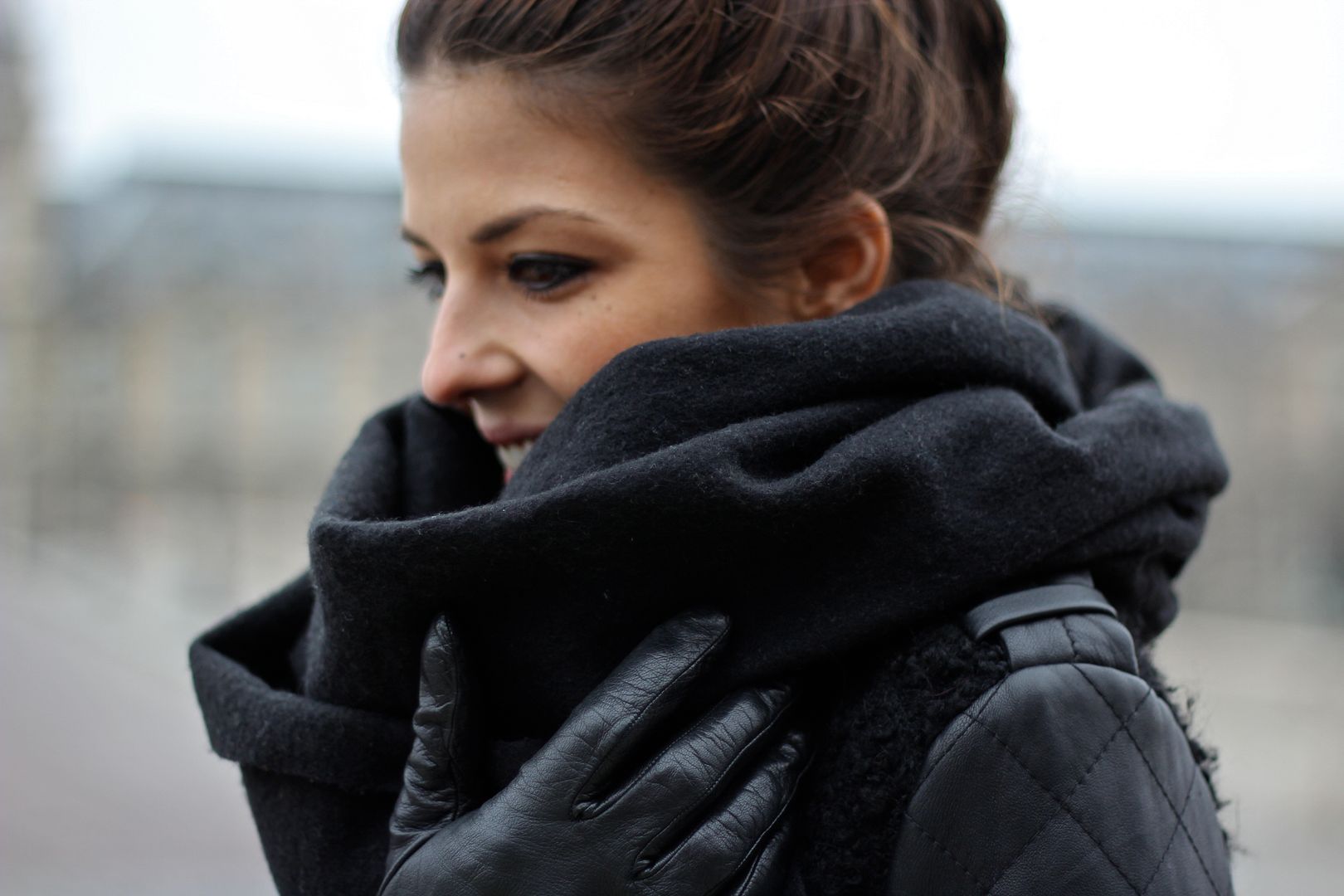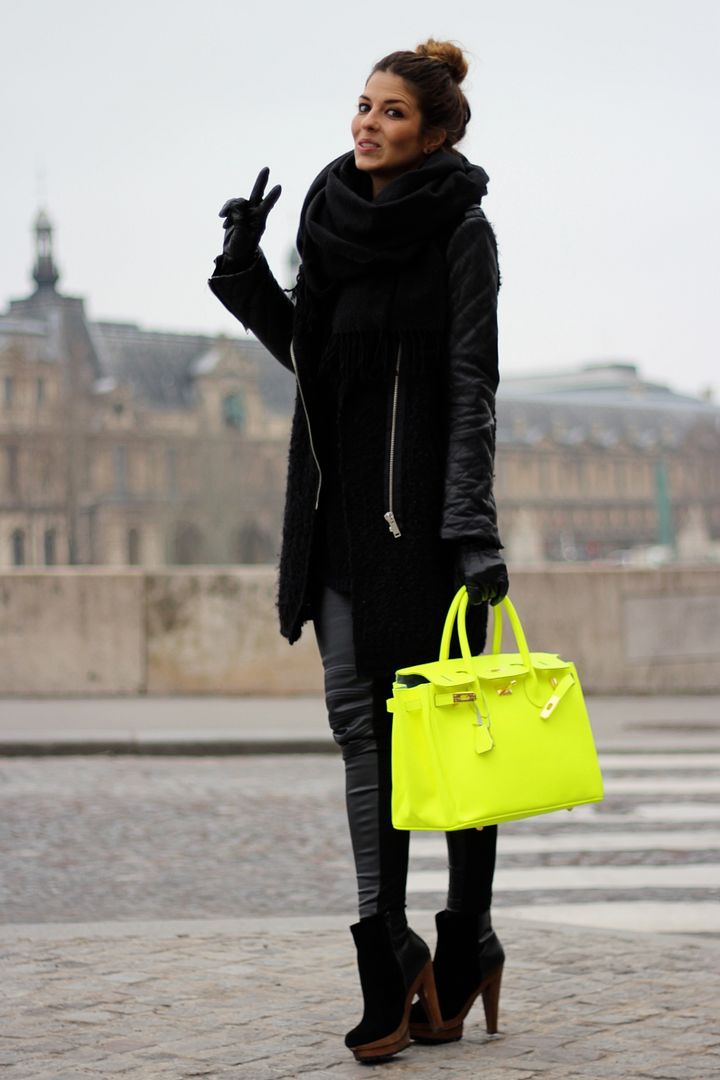 I haven´t seen the sun since our plane landed in Paris. It´s cloudy and super (super!!!) cold, but my fluo yellow bag has bright enough to illuminate and heat up the whole city! I really needed a cozy outfit but at the same time I wanted to be cool to attend the Karl Lagerfeld´s shop presentation in Paris. At the end, I wore my leather leggings, oversize sweater, scarf and coat. A total black look broken with the stunning colour of my new bag.
These beautiful pics are taken in the "Pont du Carrousel", with the Louvre museum just behind. Hope you like my first look here,
thousands of kisses!!!
No he visto el sol desde que nuestro avión aterrizó en París. Está siempre nublado y hace mucho (¡¡¡muchísimo!!!) frío, pero mi bolso flúor brilla lo suficiente como para iluminar y calentar a toda la ciudad! Realmente necesitaba un look que fuera calentito, cómodo, pero chulo a la vez para asistir a la presentación de la nueva tienda de Karl Lagerfeld en París. Al final, me decidí por mis leggings de cuero, jersey oversize, bufanda maxi y mi abrigo de tweed y cuero. Un look total black que solo rompía el color de mi nuevo bolso.
Estas preciosas fotos las sacamos en el "Pont du Carrousel" justo delante del museo del Louvre. Espero que os guste mi primer look aquí,
¡¡¡mil besos!!!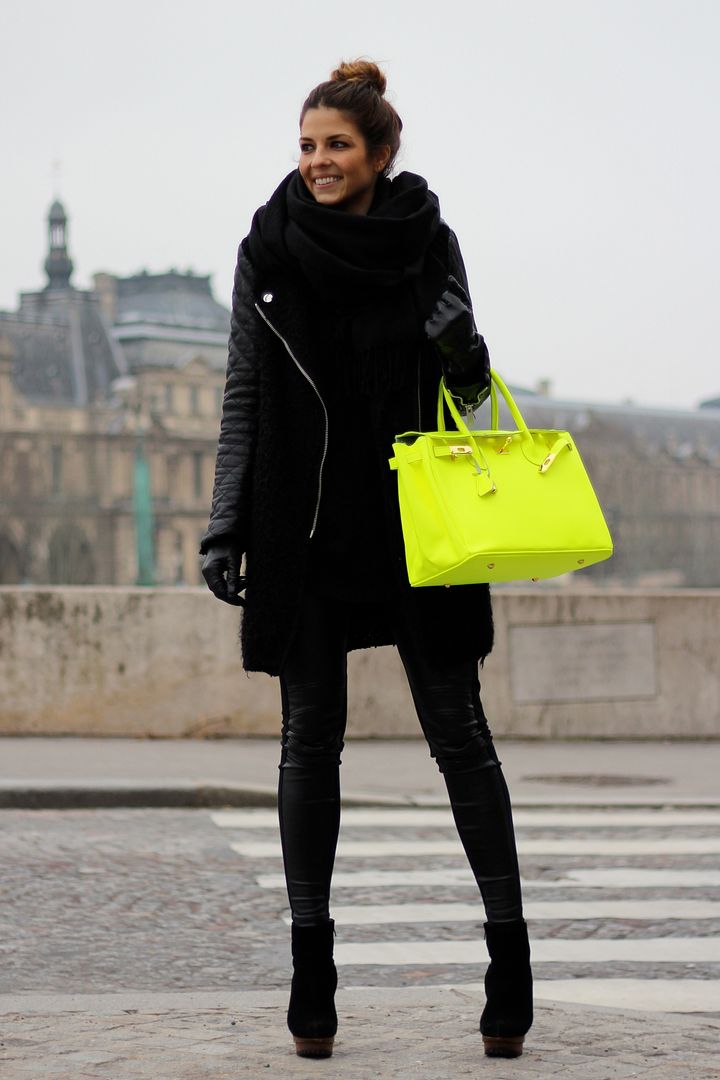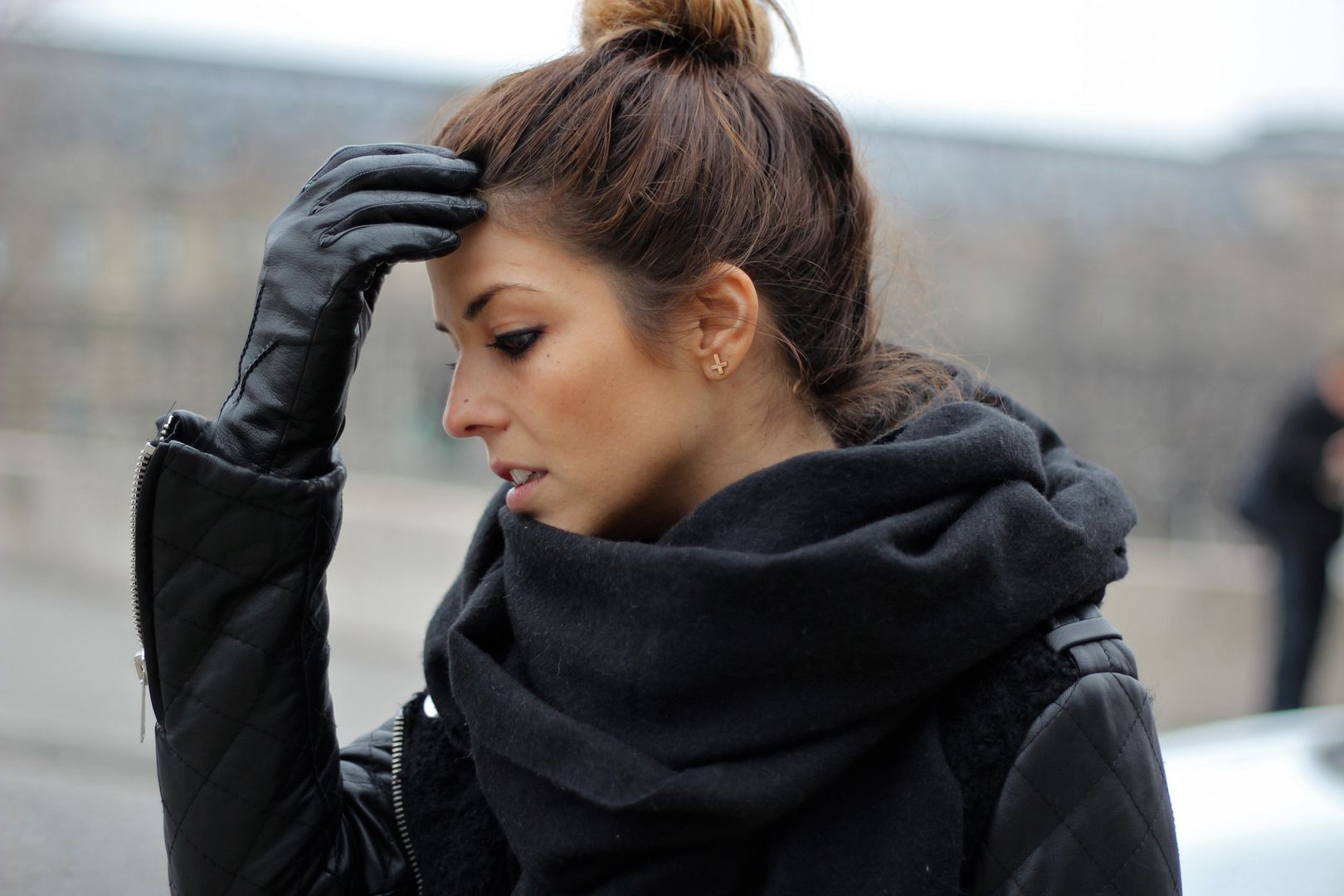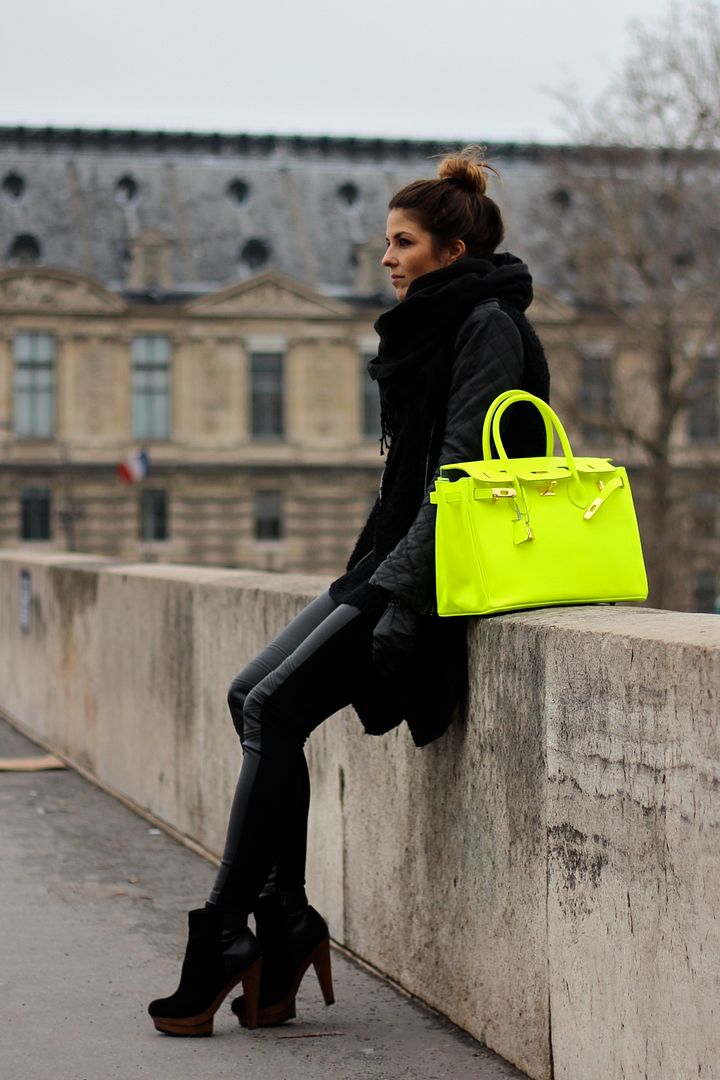 Bolso/Bag: Coosy (SS 13)
Abrigo, leggings y jersey/Coat, leggings and sweater: Zara
Bufanda y guantes/Scarf and globes: Vintage (from mum!)
Botines/Booties: Friis&Company (Old)