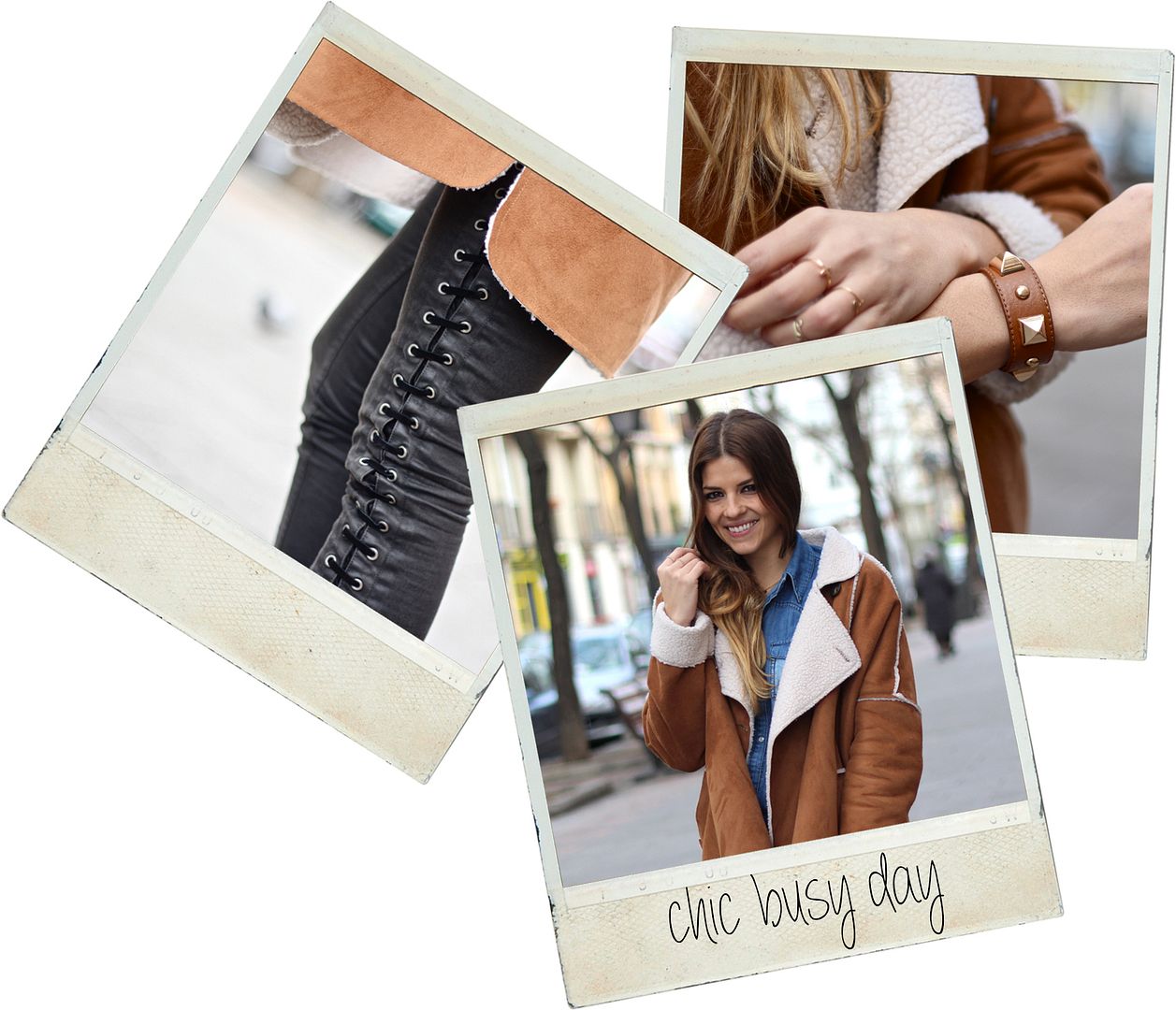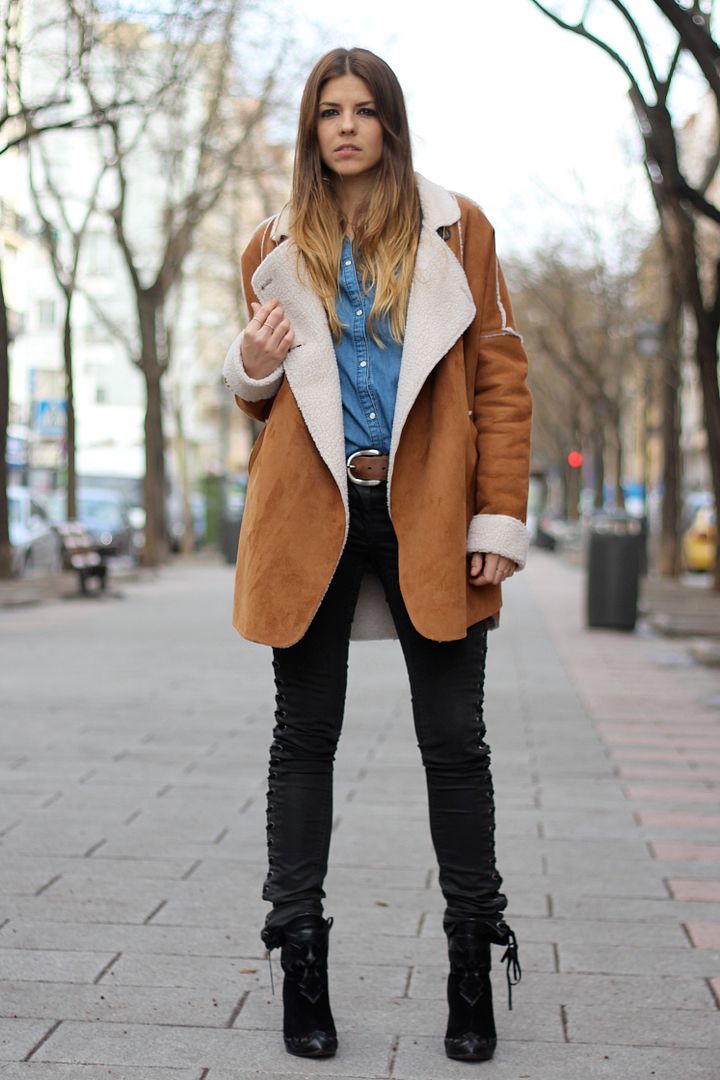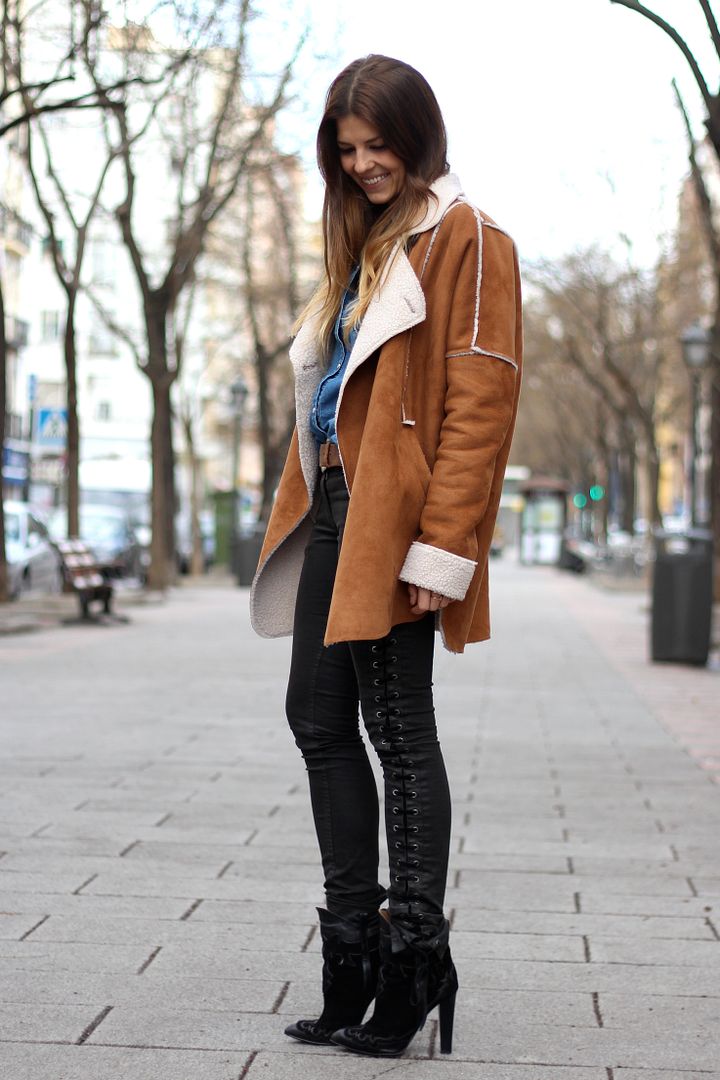 Today I wanna show you the look I chose for one of these long days in which you do know the time you leave home, but never the time you're coming back. I needed a comfy and trendy outfit at the same time, an appropriate look for many different activities within a couple of hours. I spent the whole morning in the street, getting from place to place, and then I went to the first day of the Madrid Fashion Week, where I attended Miguel Palacio for Hoss Intropia show. An amazing show, with plenty of cool people, exciting music and the last creations by one of our main designers.
I found it the perfect day to wear my new Marant pants (I'm absolutely in love with them) and pair them with my black cowboy booties. Everything mixed with a denim shirt and my Coosy coat…comfy, warm and chic! As you can see, I finished the day absolutely tired and with a library-looking bun which I also wanted to show you :p
Today I'm coming to Ifema again to attend the shows of the day. I've been chosen to be part of the jury for the L'Oreal prize, which will reward the best designer and the best model of this year's edition of the MBFWM. This week, I'm being honoured to spend many hours of fashion and learn from an expert team… the best way to celebrate my birthday this Thursday!!
I will show you the best pics I take of the shows and the people attending the event!
Have a nice tuesday, thousands of kisses!
Hoy quiero enseñaros el look que elegí para uno de esos días largos en los que sabes a qué hora sales de casa, pero no cuándo vas a volver. Necesitaba algo cómodo para hacer un montón de recados mañaneros, pero que a la vez tuviese mucho rollo. Después de una mañana sin parar, por la tarde me acerqué a la primera jornada de la Madrid Fashion Week (Cibeles de toda la vida
) para ver el desfile de Miguel Palacio para Hoss Intropia. Un desfile chulísimo, con gente guapa, musicón y las últimas creaciones de uno de nuestros grandes diseñadores.
Me parecía la ocasión perfecta para estrenar mis nuevos pantalones de Marant (estoy enamorada de ellos
) y acompañarlos con unos de mis botines preferidos, con los que creo que encajan genial. Todo combinado con una camisa vaquera y mi súper abrigo de piel de Coosy…calentito, cómodo y muy chic !!
Como podéis ver, acabé el día hecha polvo y con un moño tipo "horas en la biblioteca" que también quería enseñaros :p
Hoy volveré a pasarme por Ifema para ver los desfiles del día. Me han elegido como parte del jurado del premio L'Oreal, que premia al mejor diseñador y la mejor modelo de esta edición de la Madrid Fashion Week. Esta semana tendré el honor de compartir horas de moda y aprender de un equipo de grandes expertos, así que no puedo ni pestañear… No se me ocurre mejor manera de celebrar mi cumple este jueves!!
Os iré enseñando fotos de lo que va pasando cada día. Que tengáis un muy feliz martes!
Mil besos!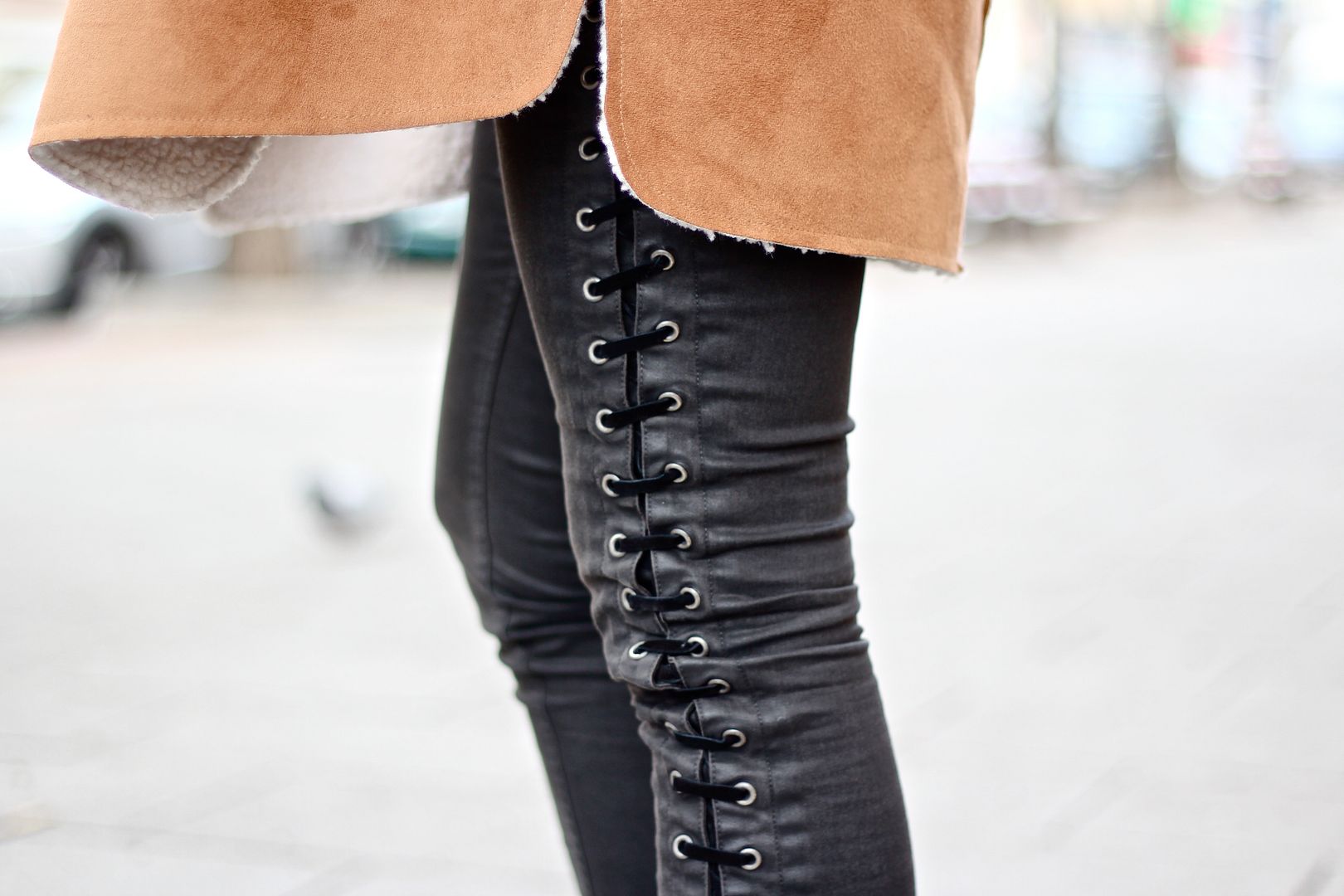 Abrigo/Coat: Coosy (FW 12)
Camisa y botines/Shirt and booties: Zara (FW 12)
Pantalones/Pants: Isabel Marant (FW 12)
Pulsera/Bracelet: Lowlita&You
Anillos/Rings: Le Carré