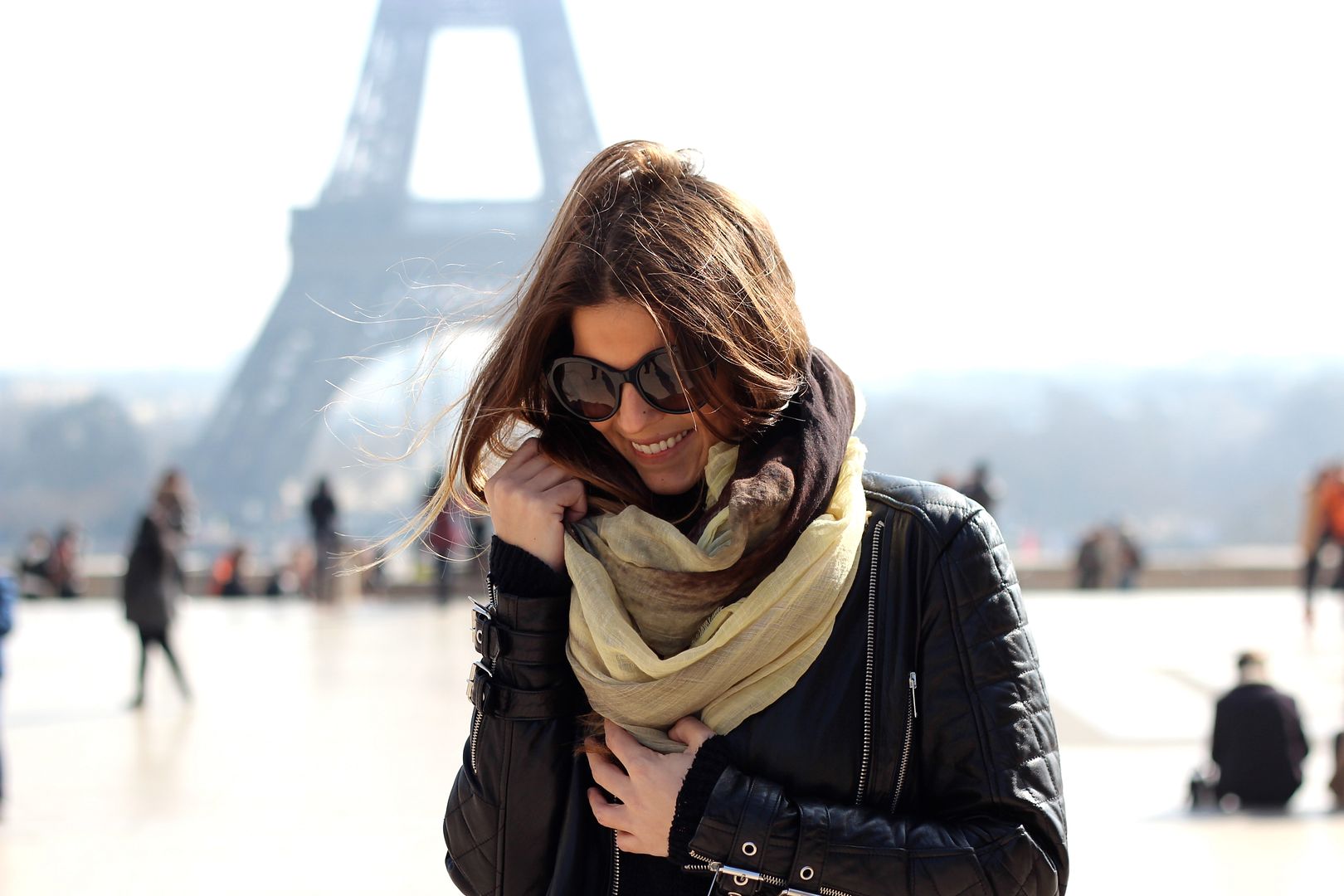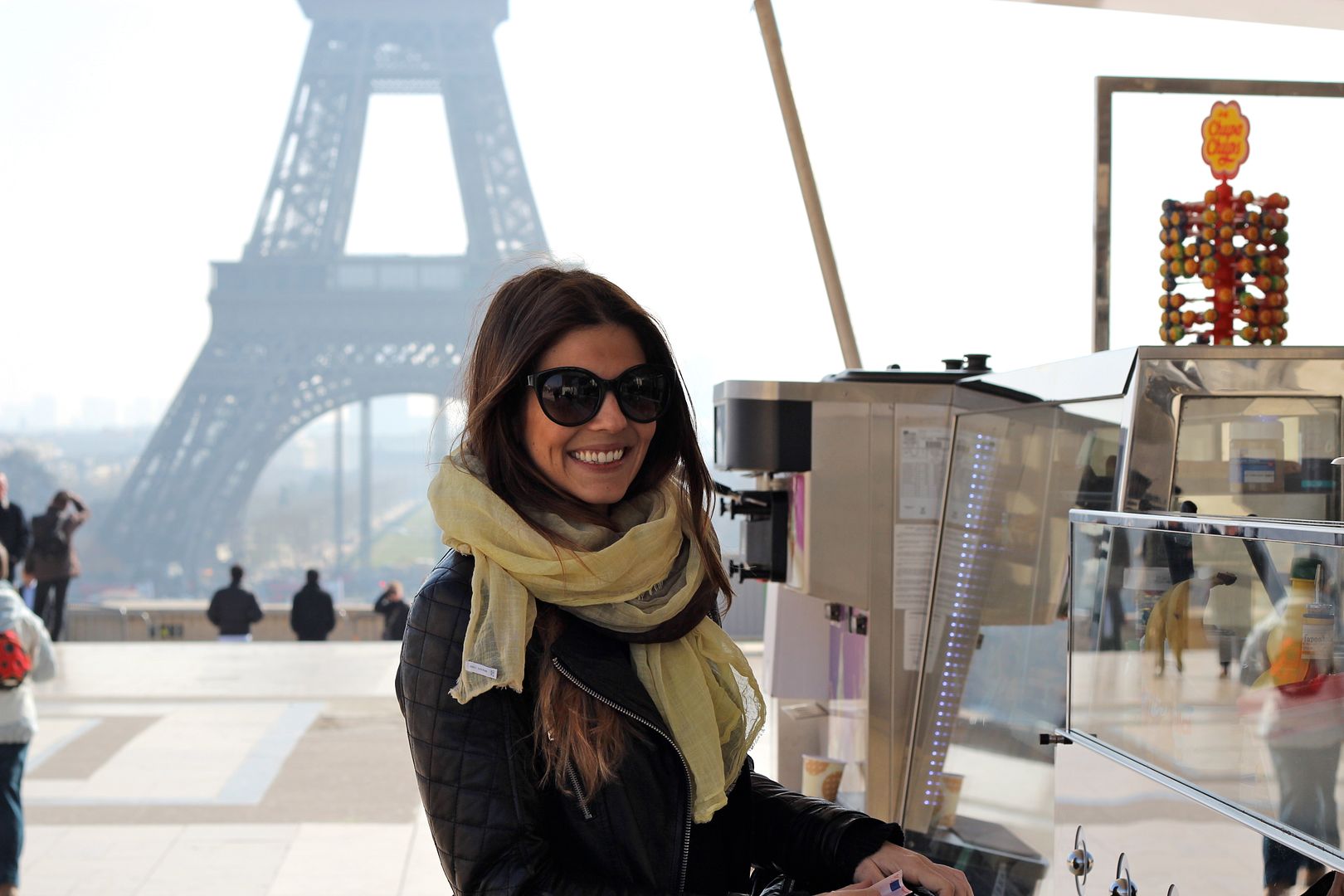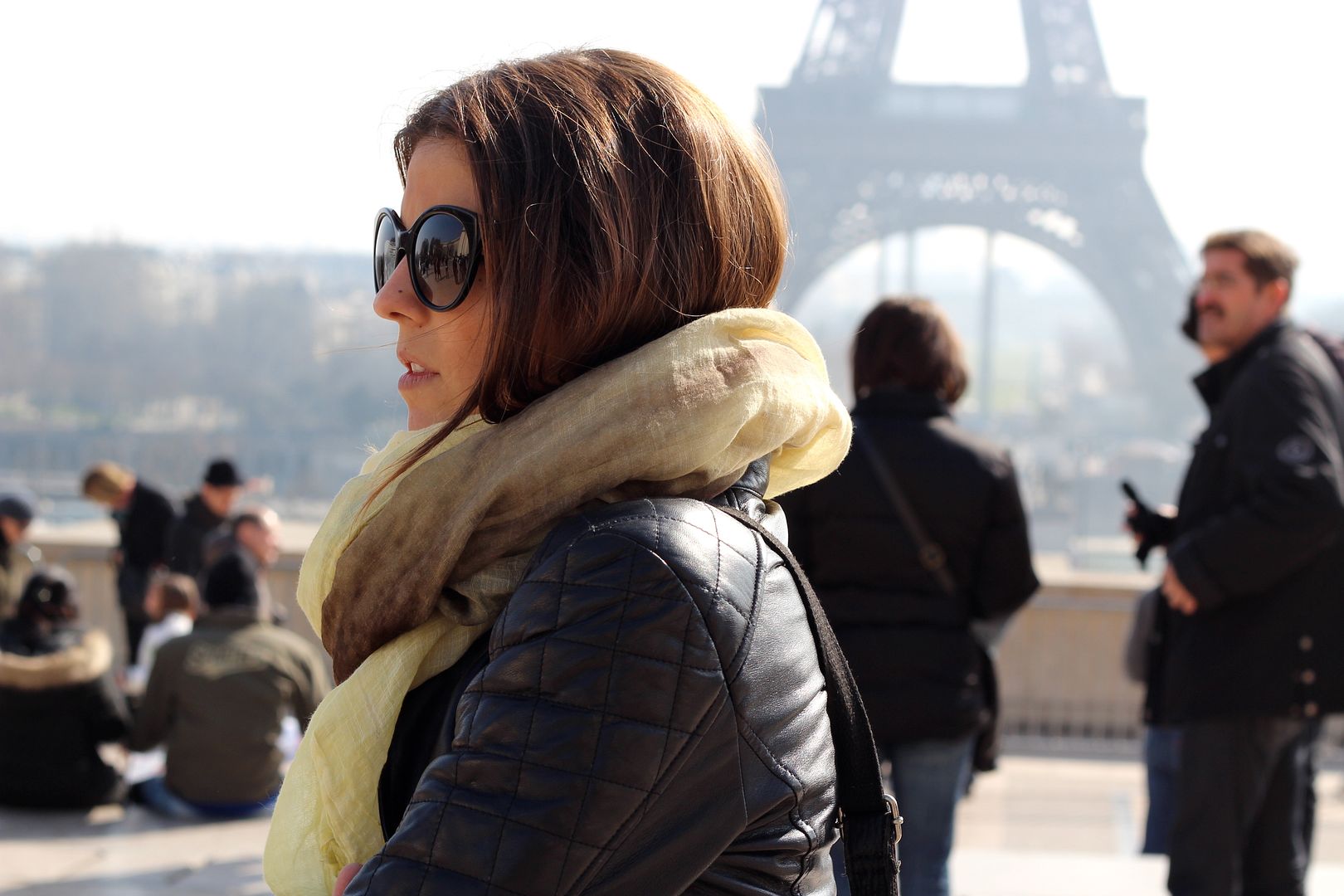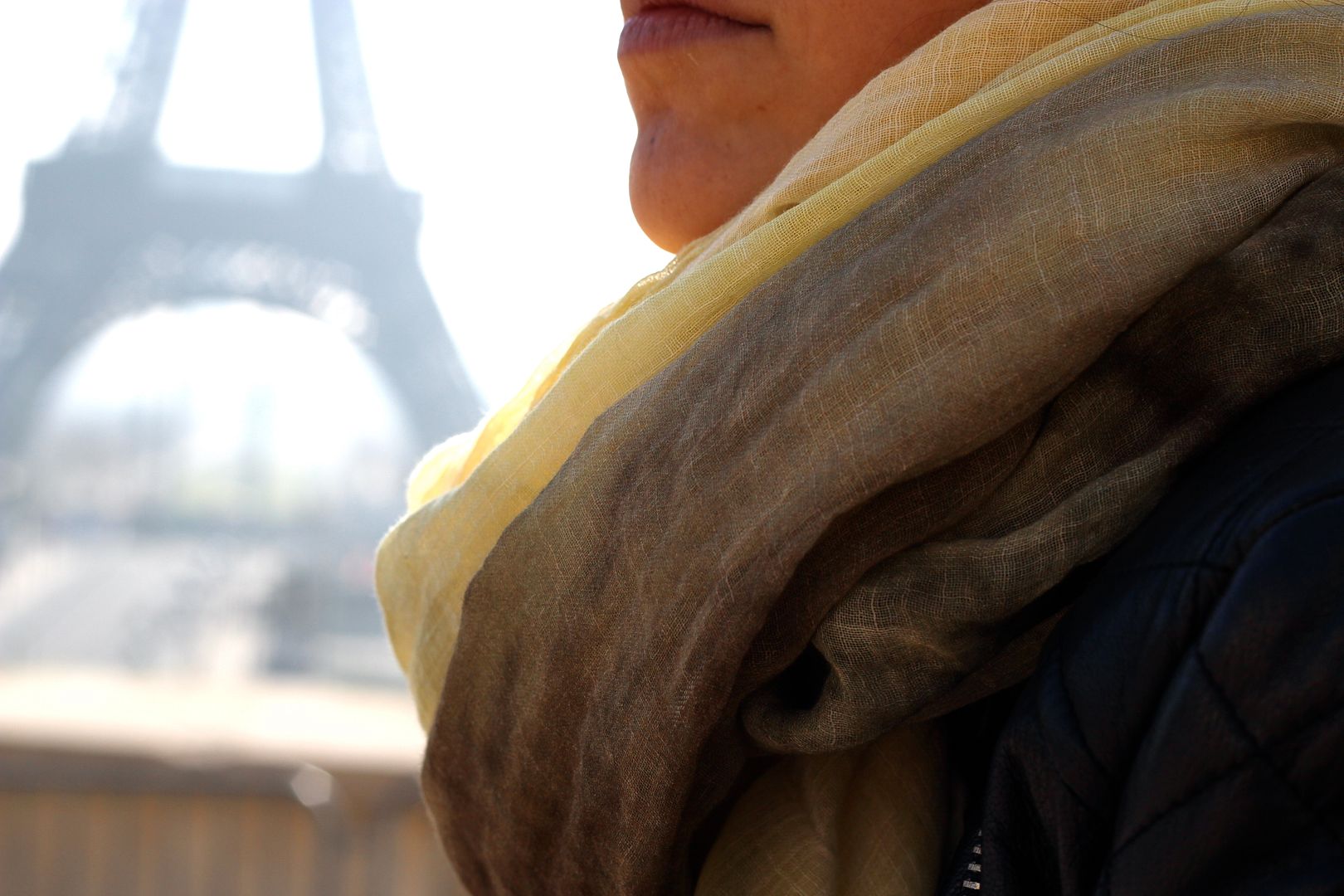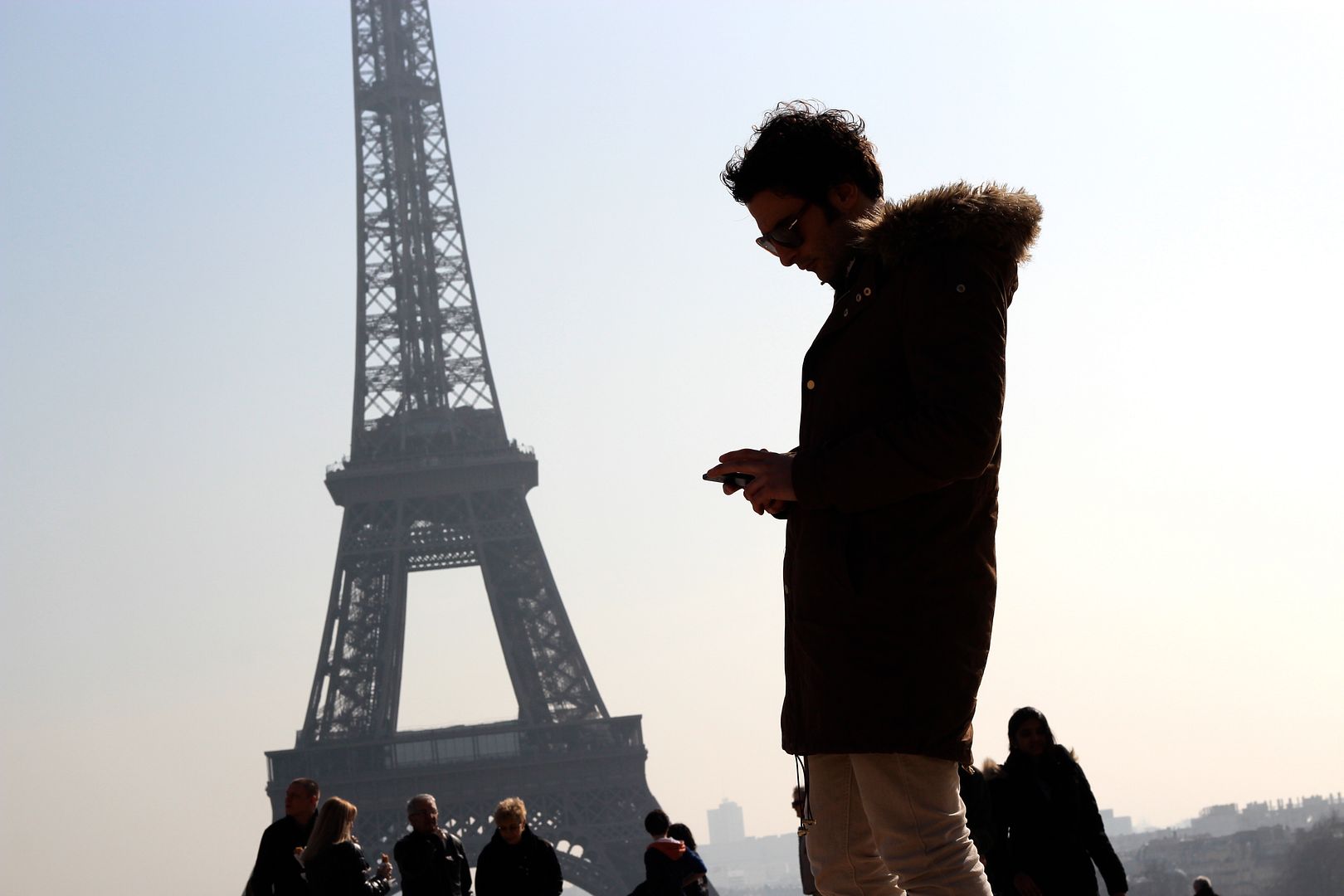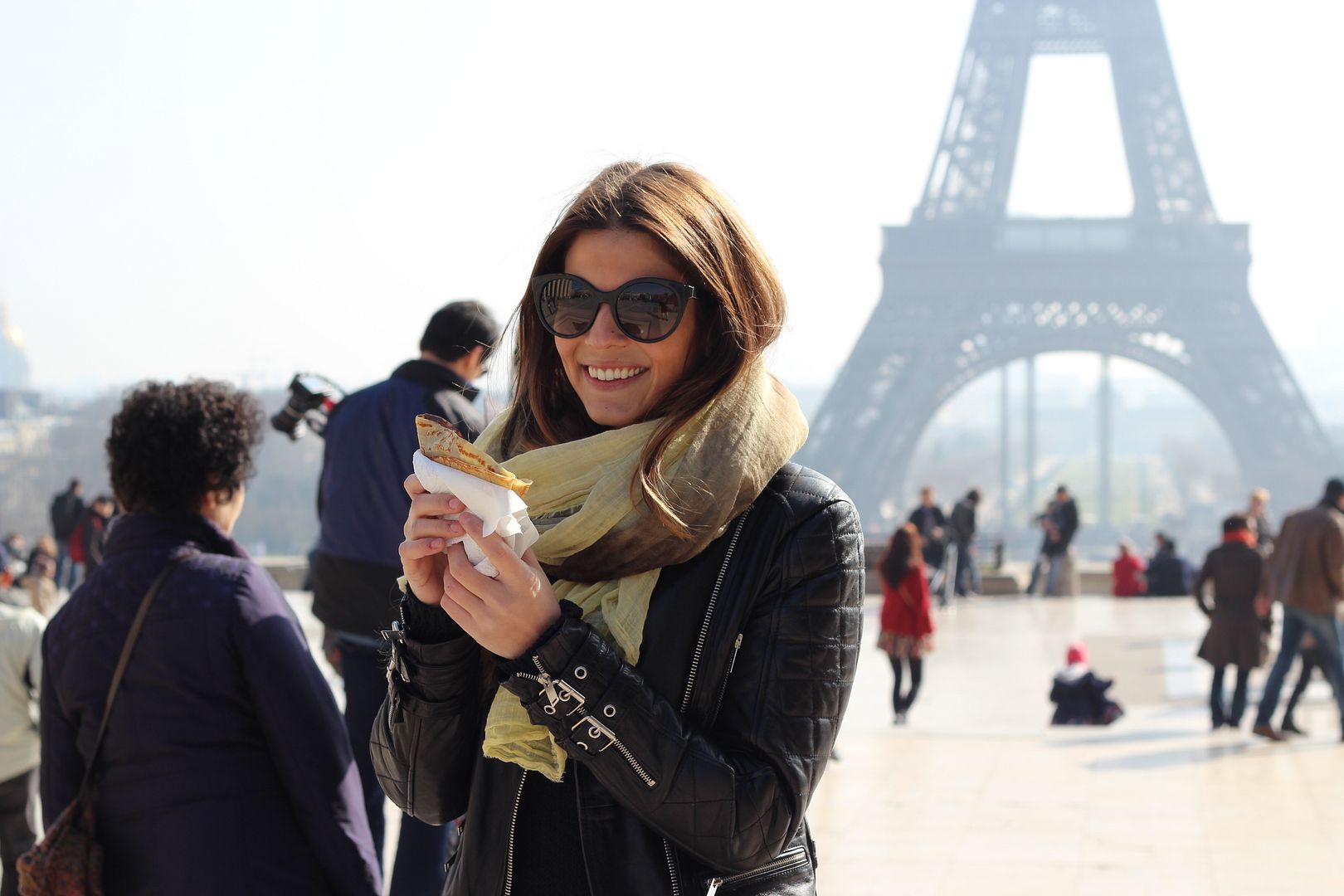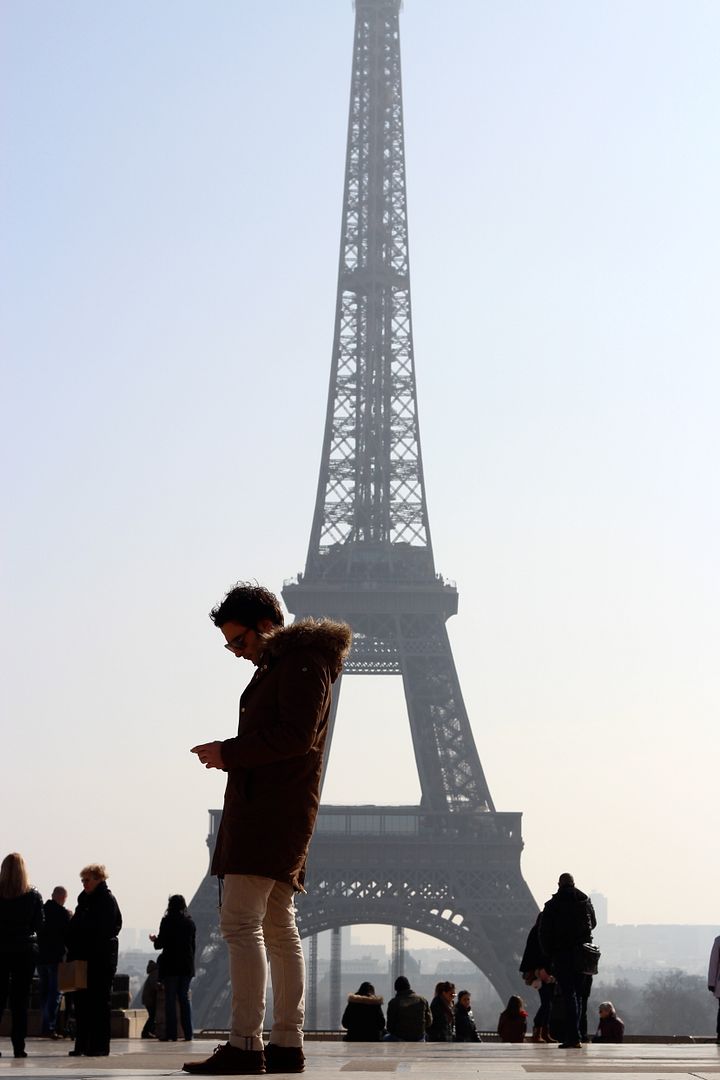 Here you have the last pics we took at Paris. The last day we went to Trocadero place to see the Eiffel tower and enjoy the sunny morning. We spent some time just looking at her and eating a delicious nutella crepe…
The look is chic and simply, so basic! Skinny jeans, leather jacket and this awesome scarf from Sanci, that made the look itself. It was great how the maxi scarf flew with the wind to show the beautiful tie-dye print on it.
Au revoir!
Aquí os dejo las últimas fotos que hicimos en París. El último día fuimos a la plaza de Trocadero para contemplar la torre Eiffel y disfrutar de esa mañana tan soleada. Pasamos un buen rato sentados mirándola (aunque a los franceses no les guste, a mi como buena giri me encanta!). También aproveché para comer el último crepe de Nutella del viaje…ñammmm!!!
El look es bastante sencillo, ¡muy básico! Skinny jeans, chupa de cuero y este precioso fular de Sanci que hace el look el solito. La verdad es que la selección de fulares que tienen son una pasada y éste no se queda atrás. Como hacía viento, volaba y dejaba ver el precioso estampado tie-dye en amarillo y negro (combinación que además ahora no puede estar más de moda!). La verdad es que para ir de viaje lo mejor es tirar de básicos y elegir accesorios especiales, ¡hay que ahorrar espacio!
Y ahora os quiero contar una sorpresita de última hora, y es que Olympus y su Pen Mini nos han invitado a un evento para prensa y fotógrafos de toda Europa y estaremos en Berlín hasta el miércoles. Vamos a disfrutar de varias master class de la mano de Joachim Baldauf, un prestigioso fotógrafo que ha inmortalizado a grandes como Claudia Schiffer. ¡Estamos emocionados! Así aprenderemos a sacar aún más partido a nuestra Pen Mini. Eso sí, tenemos temperaturas de -3 grados y la ciudad está cubierta de nieve…
Así que ya solo queda decir ¡Au revoir Paris y hallo Berlin!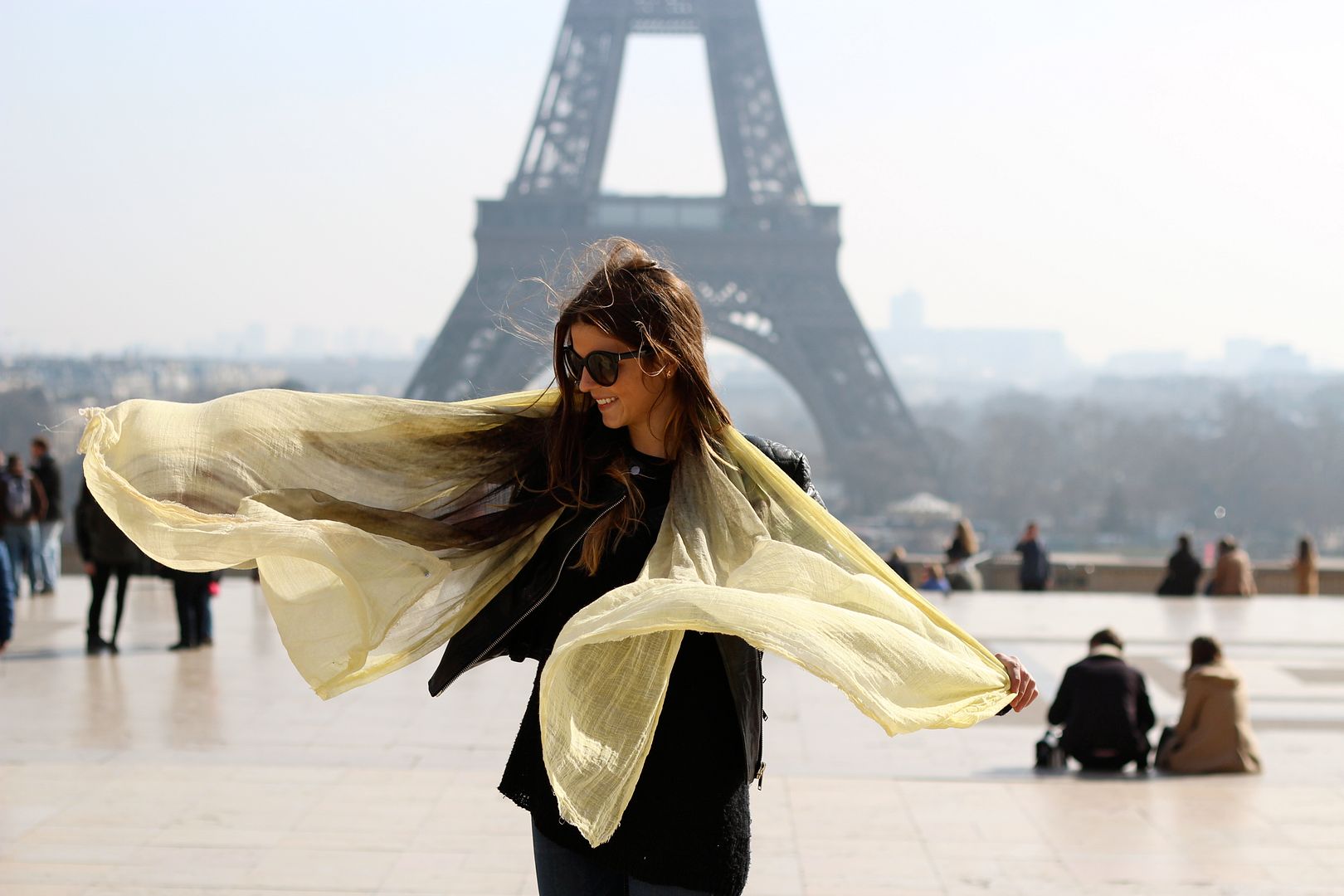 Chaqueta y jersey/Jacket and sweater: Zara (SS 13)
Jeans: True Religion
Botines/Bootis: Isabel Marant
Fular/Scarf: Faliero Sarti-Sanci (SS 13)