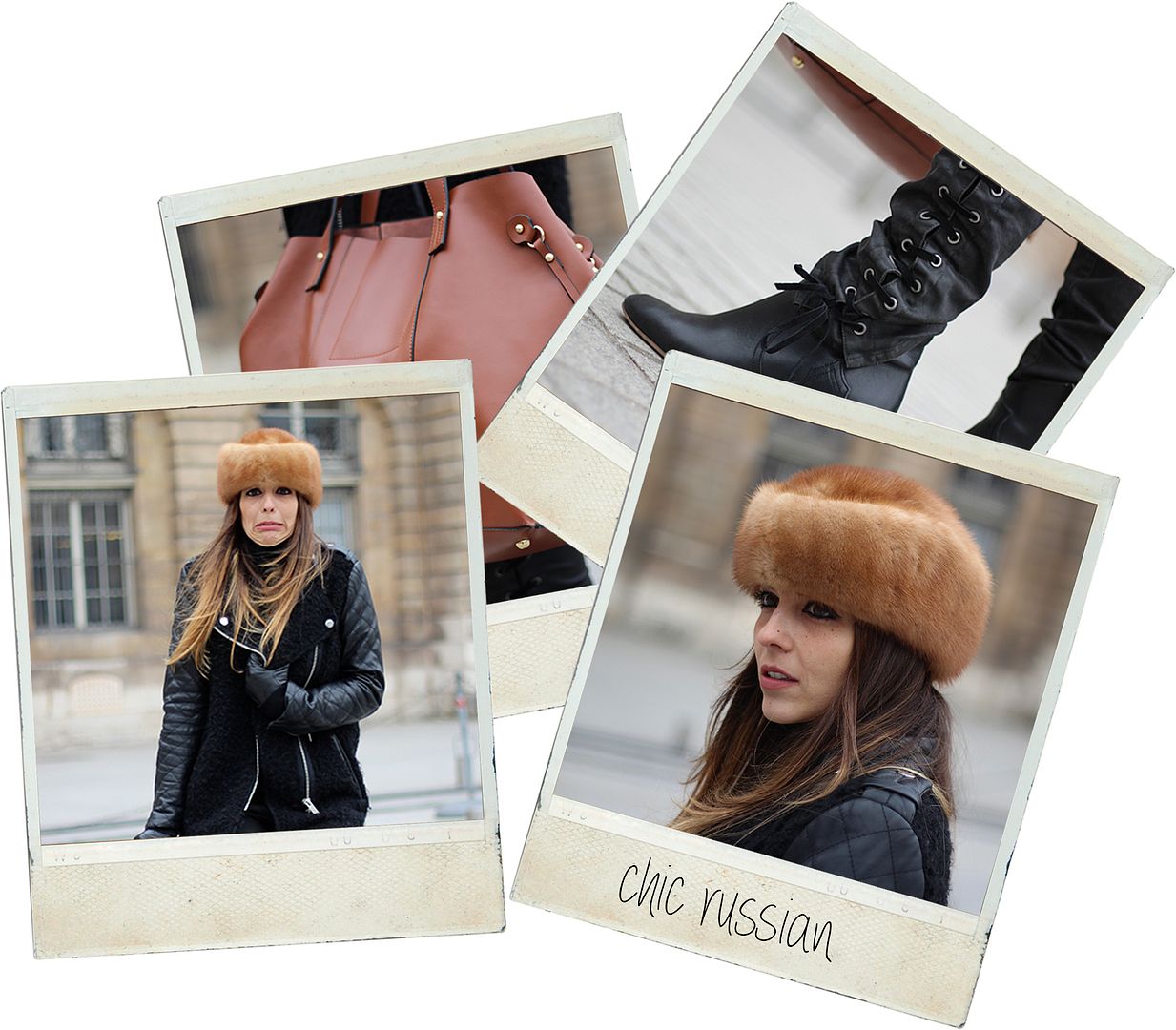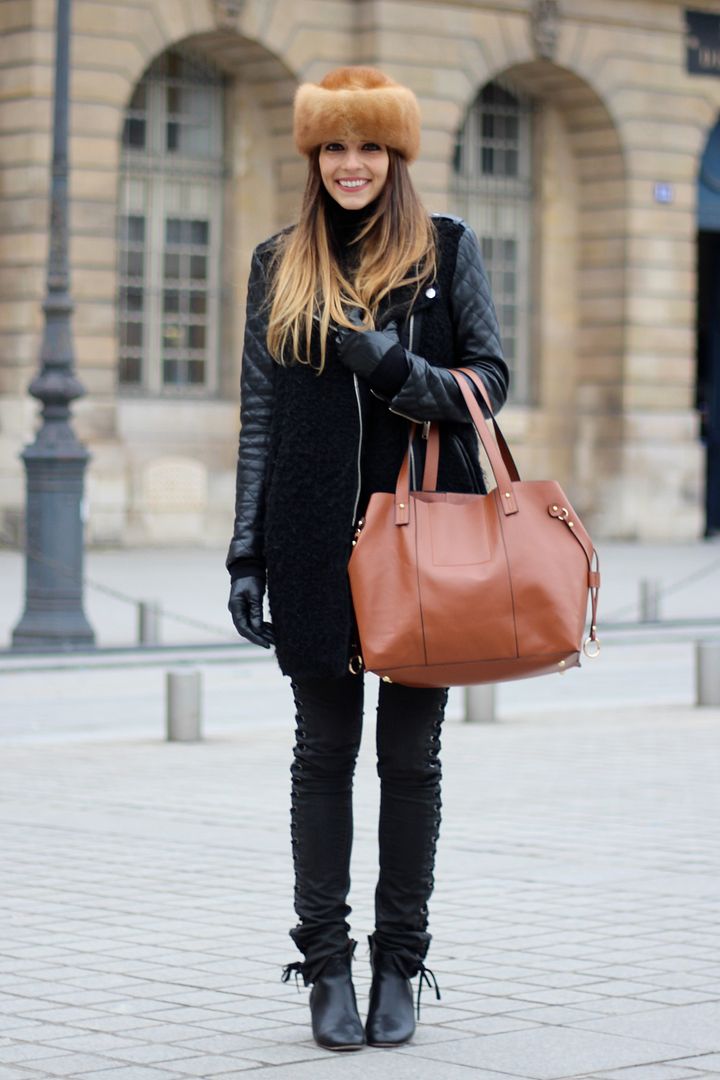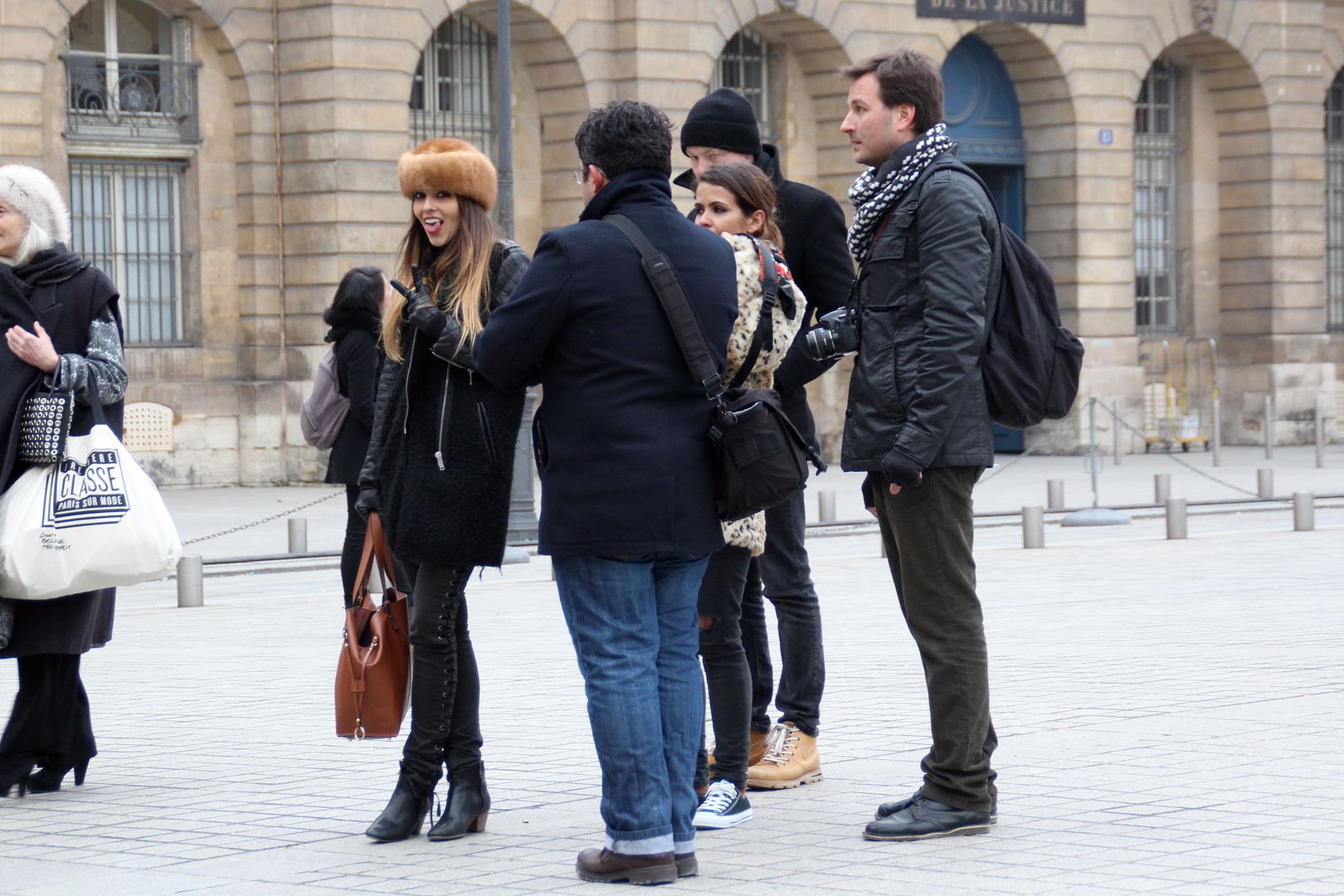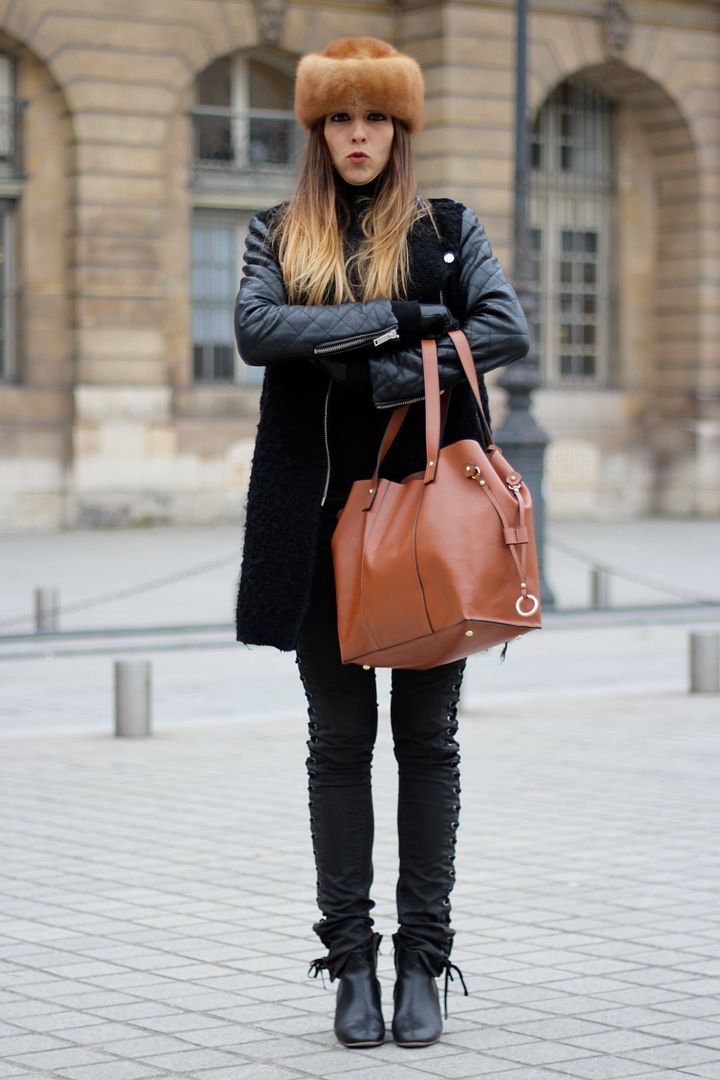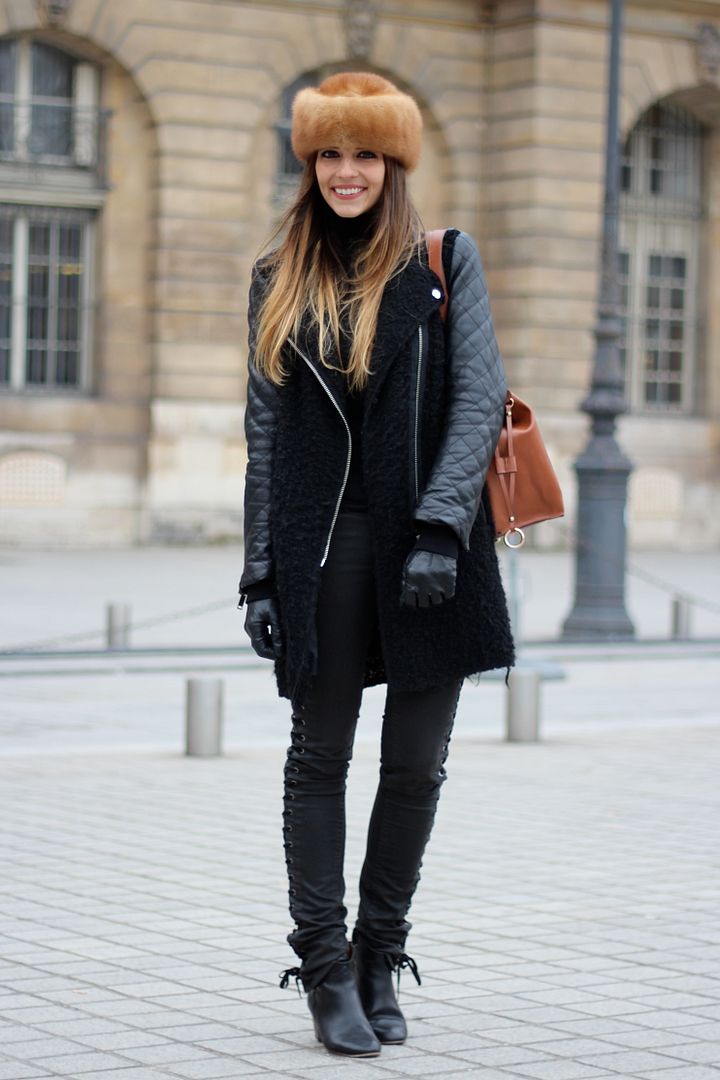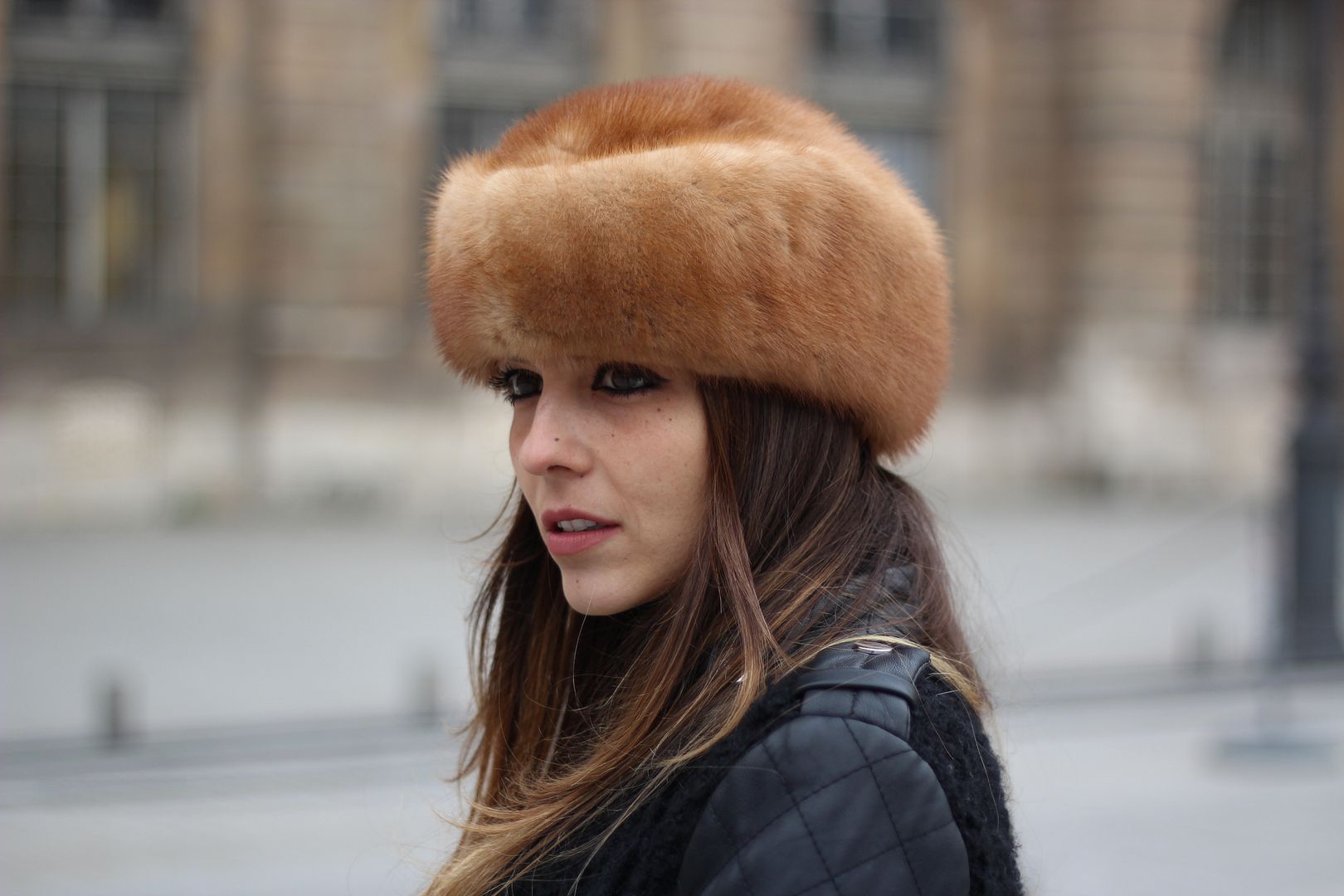 I think the day we took these pics is one of the most freezing in my whole life! Turnover collar sweater, skinny pants, lots of socks and tees under and my russian style hat were my  weapons to fight against cold. The hat is a beautiful and cozy accesory my mum borrow me to go to Paris, she bought it in Moscow. We were at the entrance of some shows taking street style pics, even some of the photographers there took pics to me! So, please, if you see a pics of me in any fashion web or blog, tell me

Hope you like it, thousands of kisses!
Creo que el día que hicimos estas fotos ¡fue uno de los que más frío he pasado en toda mi vida! Jersey de cuello vuelto, pantalones pitillo, camisetas interiores y calcetines para parar un tren y el gorro ruso fueron mis armas para combatir el frío helador de París. El gorro (muchas me preguntasteis por Instagram) es un préstamo de mi madre para el viaje, ella lo compró en Moscú. Estuvimos en las entradas a varios desfiles para sacar algunas fotos de street style (ya os las enseñaré) e incluso me sacaron alguna a mi otros fotógrafos que había allí. Así que, por favor, si me veis en alguna web o blog de moda por ahí avisadme, ¡me haría mucha ilusión!
Espero que os gusten las fotos, en algunas me podéis ver con mi querida Collage Vintage, que me ayudó a pasar el frío con una sonrisa
¡¡¡Feliz Viernes!!!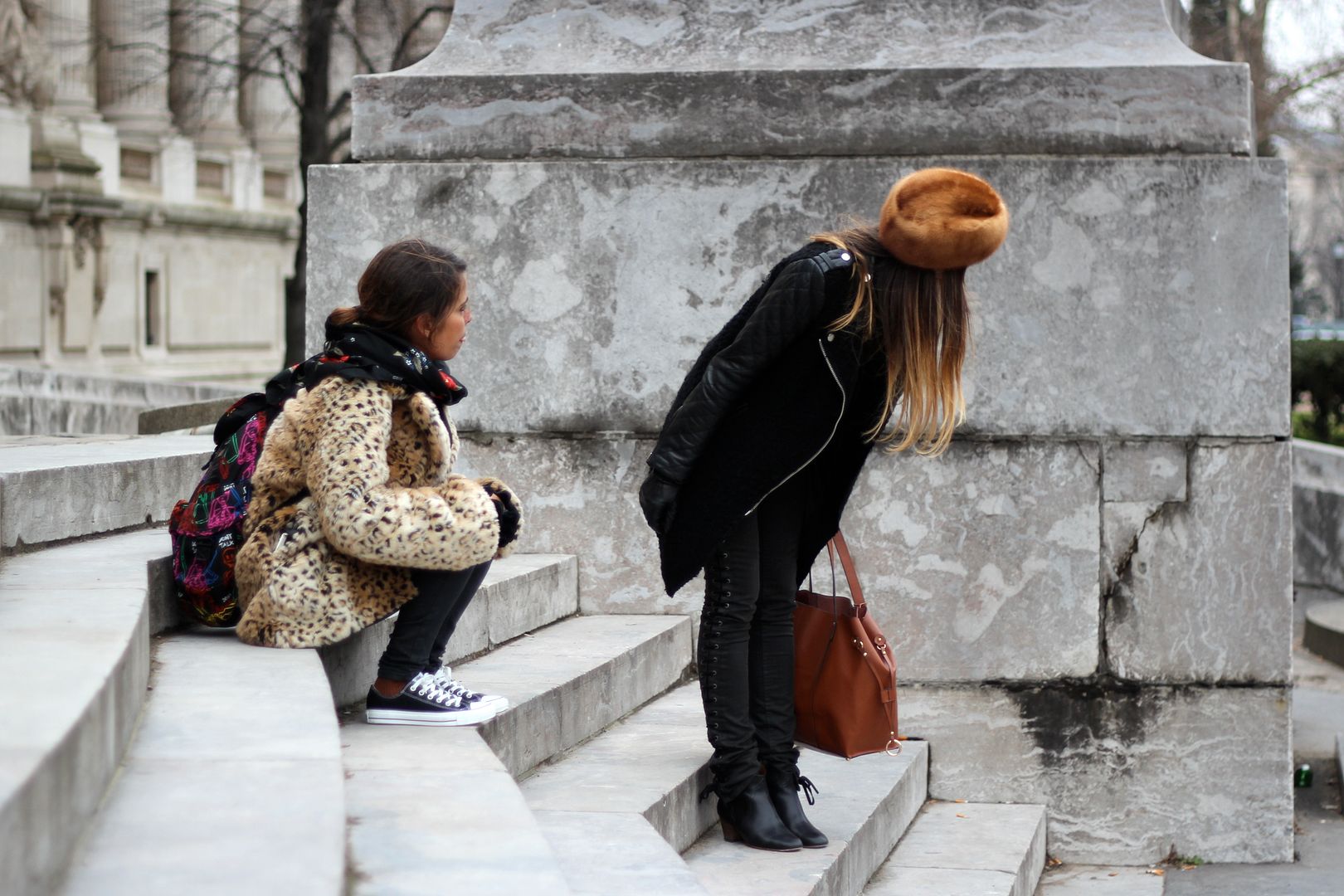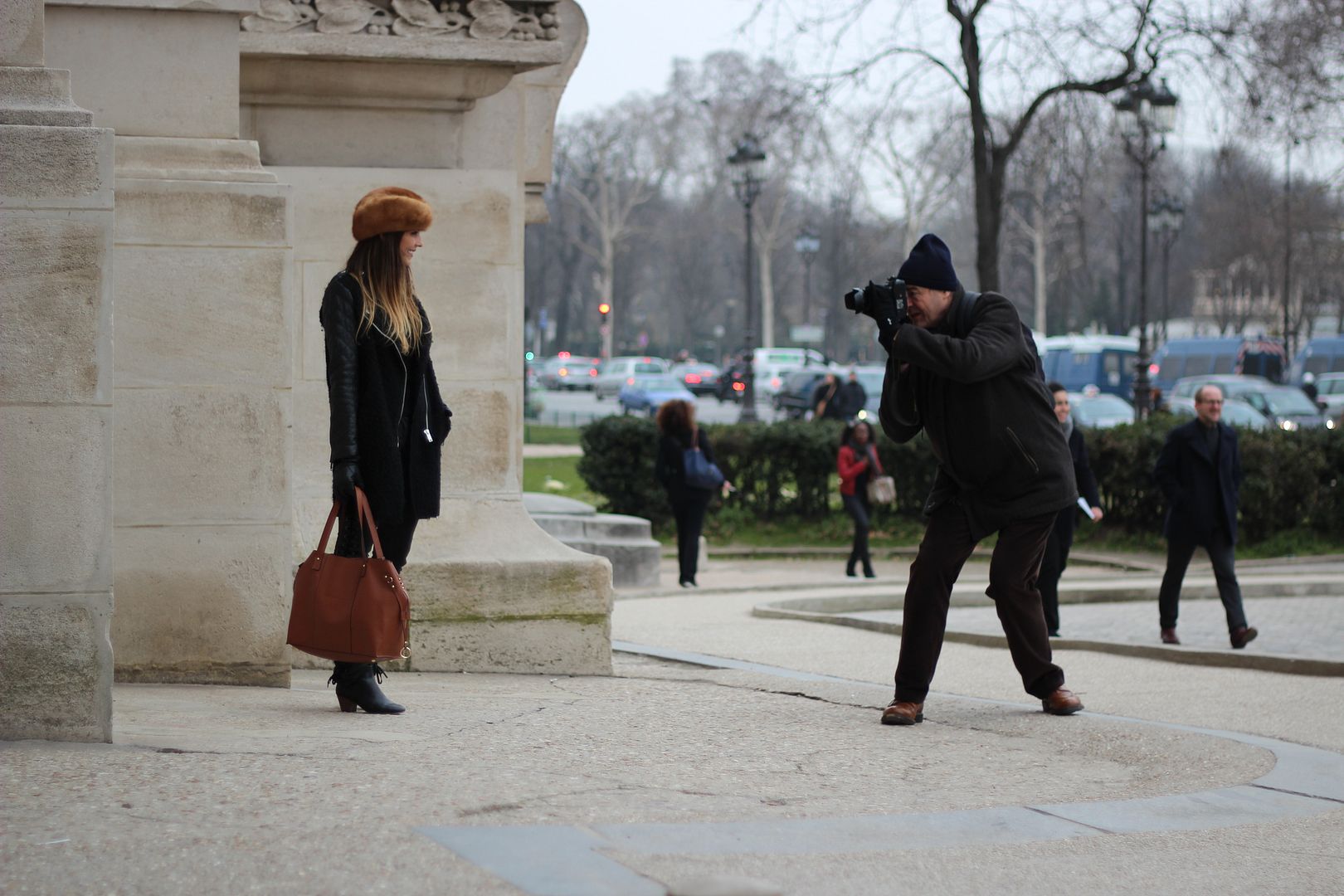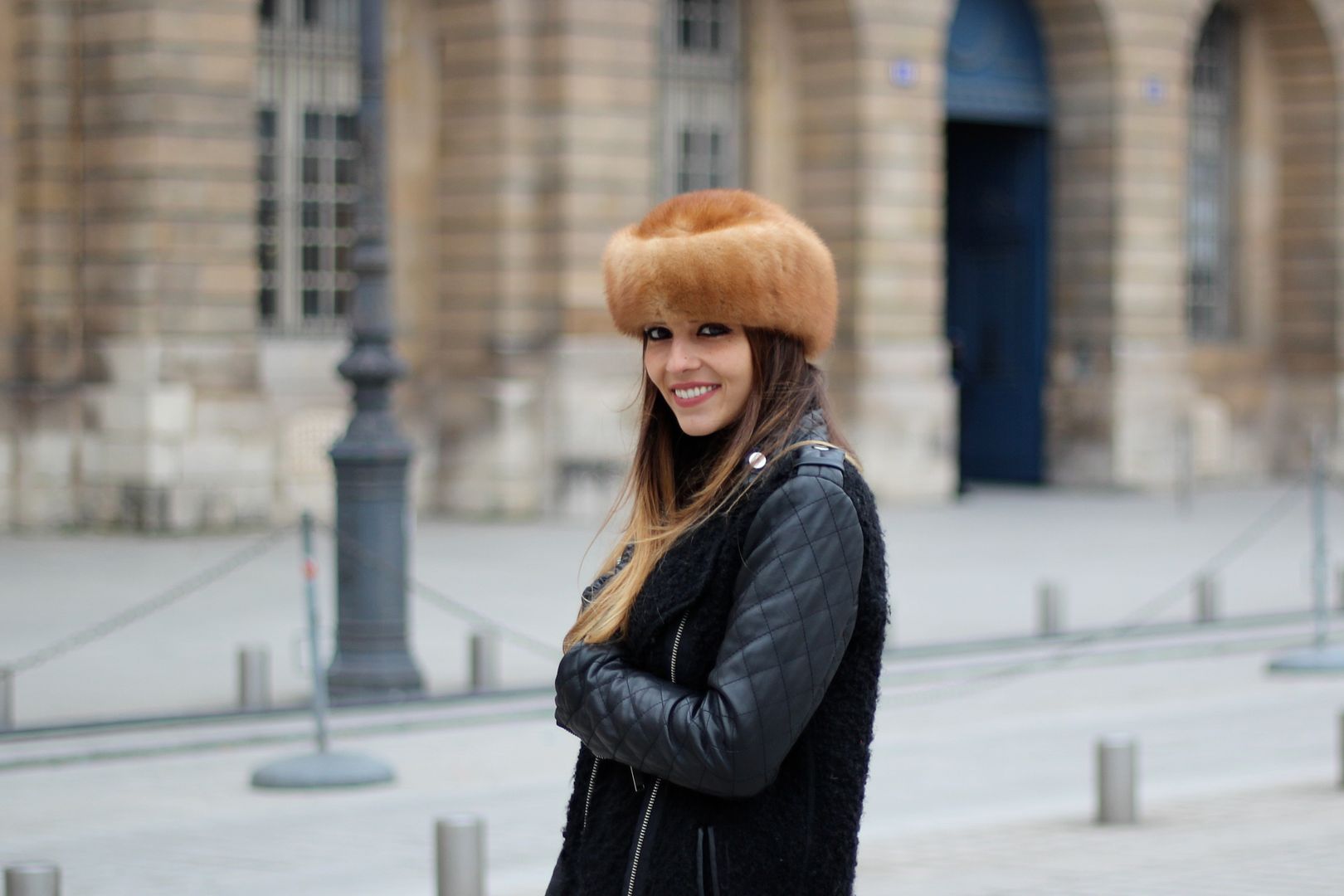 Abrigo y jersey/Coat and sweater: Zara (FW 12)
Pantalones y botines/Pants and Booties: Isabel Marant (FW 12)
Sombrero/Hat: Vintage Moscow
Bolso/Bag: Hope 1967 (Old)