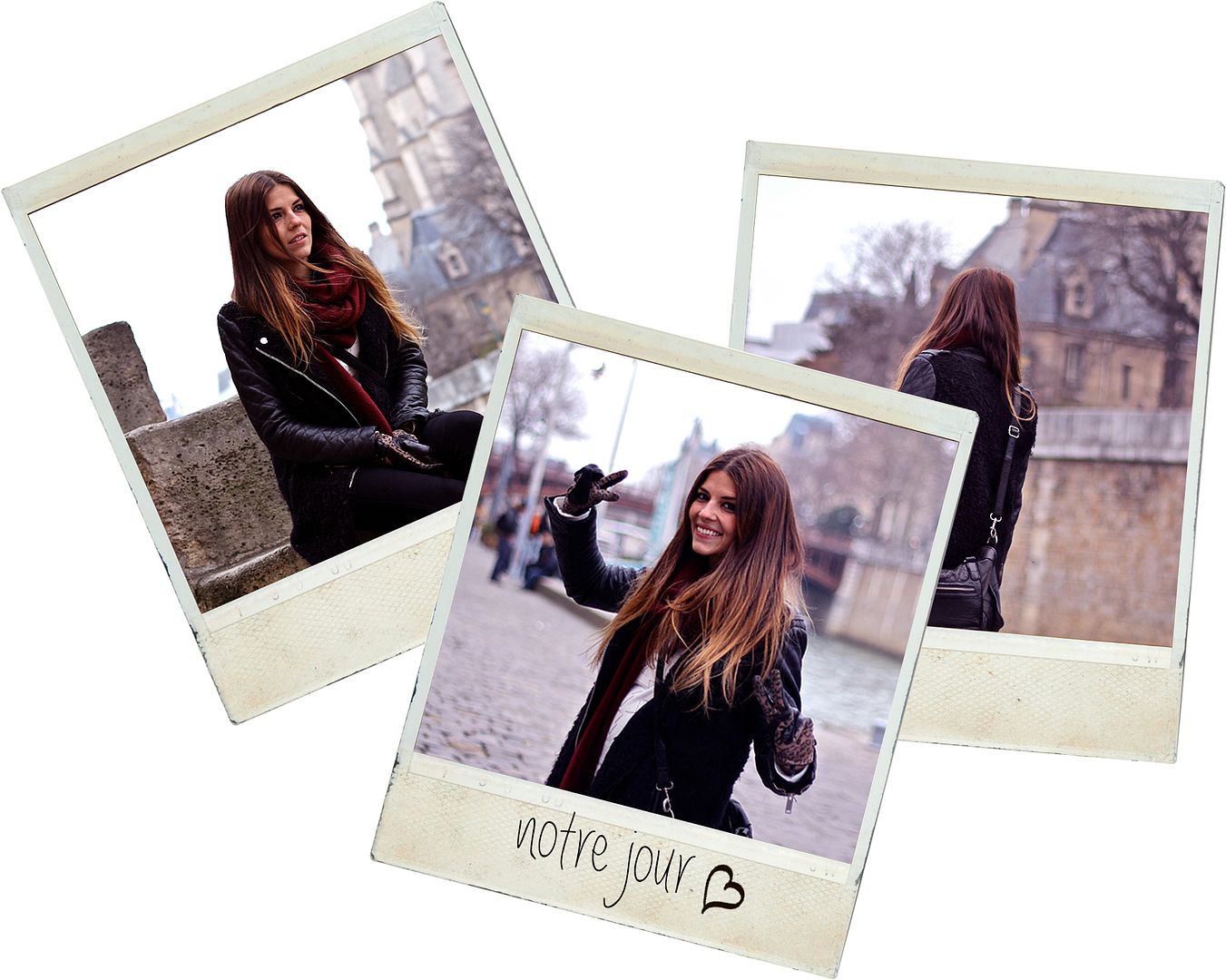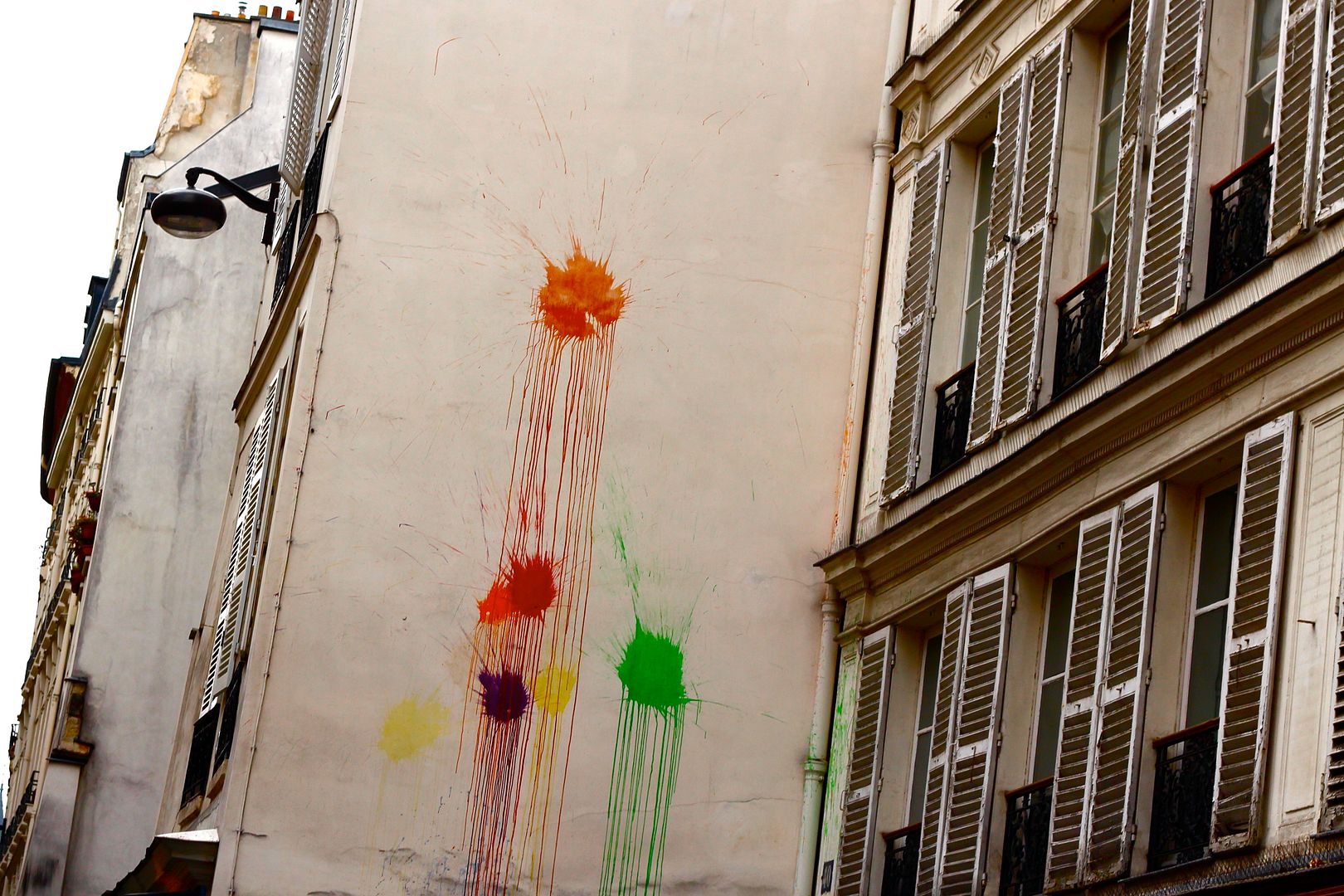 There is much more Paris behind fashion. Apart from the shows, the models and the whole thing about the fashion week I love walking down the streets of the cities with my camera in my hands. This day, we spent a lot of hours discovering some Paris secret places and having a walk through the riverside. As you will guess, the look should be ultra confy and cozy. My best friends that day? My beloved UGG boots, perfect for the freezing Paris temperature. Under my coat a pair of basic t shirts, a large denim shirt and my ethnic white sweatshirt. I love the way the burgundy scarf pairs with the rest of the outfit colors.
I hope you like the look and the pics I took during the day.
Have a great day, thousands of kisses!!!
Queda mucho París por descubrir detrás de la moda. Aparte de los desfiles, las modelos y todo lo que envuelve la fashion week en general, una de las cosas que más me gustan en la vida es pasarme el día paseando por las ciudades que visito cámara en mano. Este día pasamos de cualquier cosa que tuviera que ver con la moda y estuvimos horas caminando, descubriendo rincones de París y paseando a orillas del Sena. Como podréis imaginar, lo más importante a la hora de vestirme era ir lo más cómoda y calentita posible.  ¿Mis mejores aliadas? Mis botas UGG para combatir las heladoras temperaturas de la ciudad. Debajo de mi abrigo llevaba un par de camisetas básicas (que no se ven pero abrigan), una camisa vaquera y mi sudadera étnica blanca. Me encanta también cómo queda la bufanda burgundy con el resto de colores del look.
Espero que os gusten mis fotos con "Notre Dame" y el río de fondo y las que saqué en nuestro paseo por la ciudad más bonita del mundo…
Que tengáis un feliz miércoles, ¡mil besos!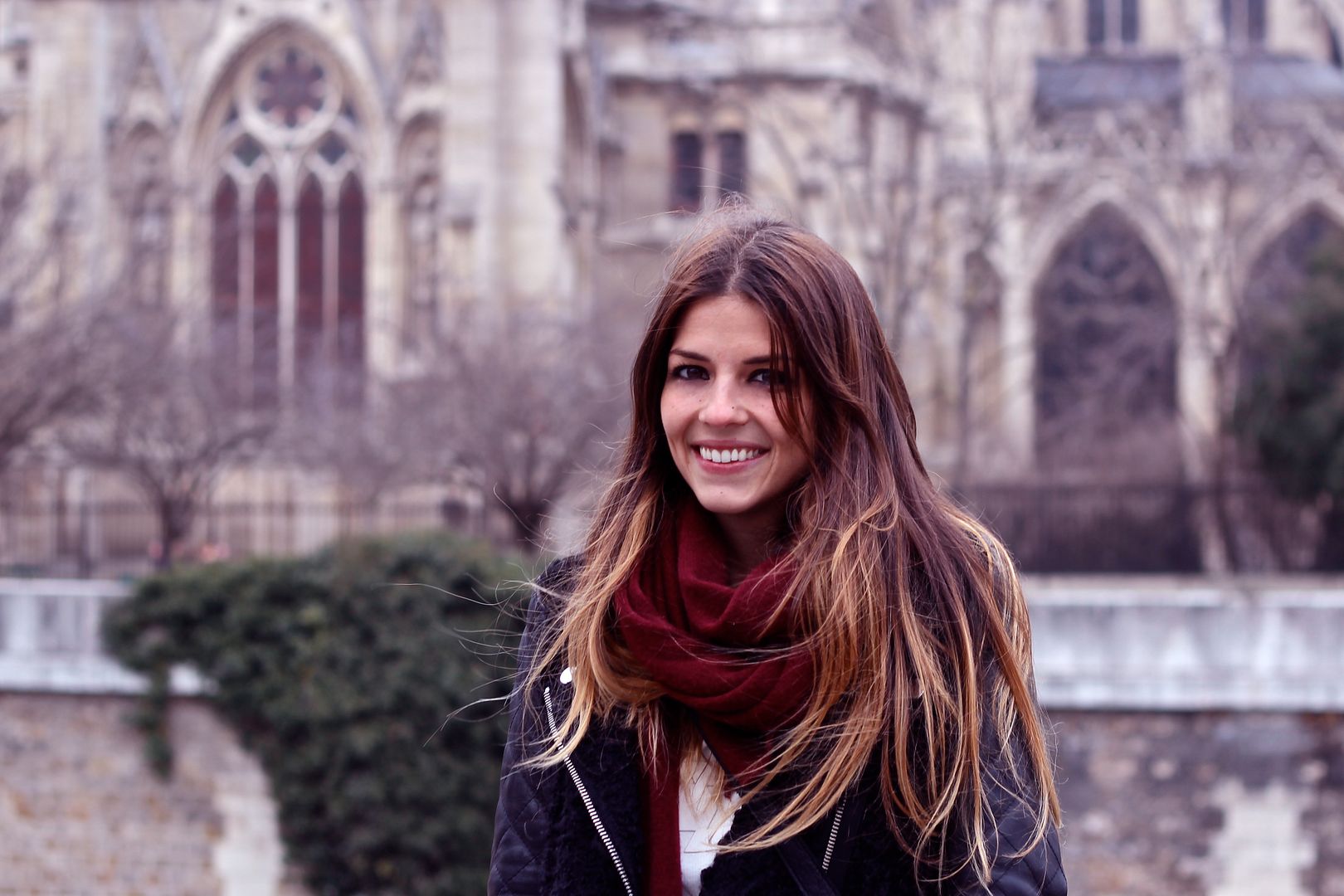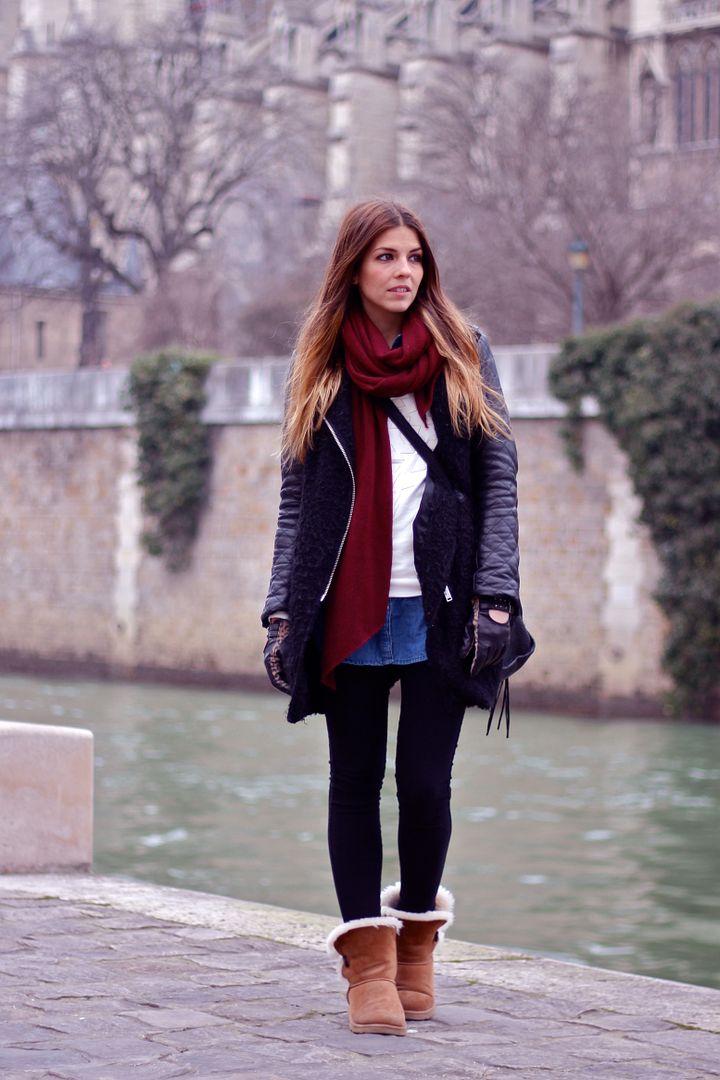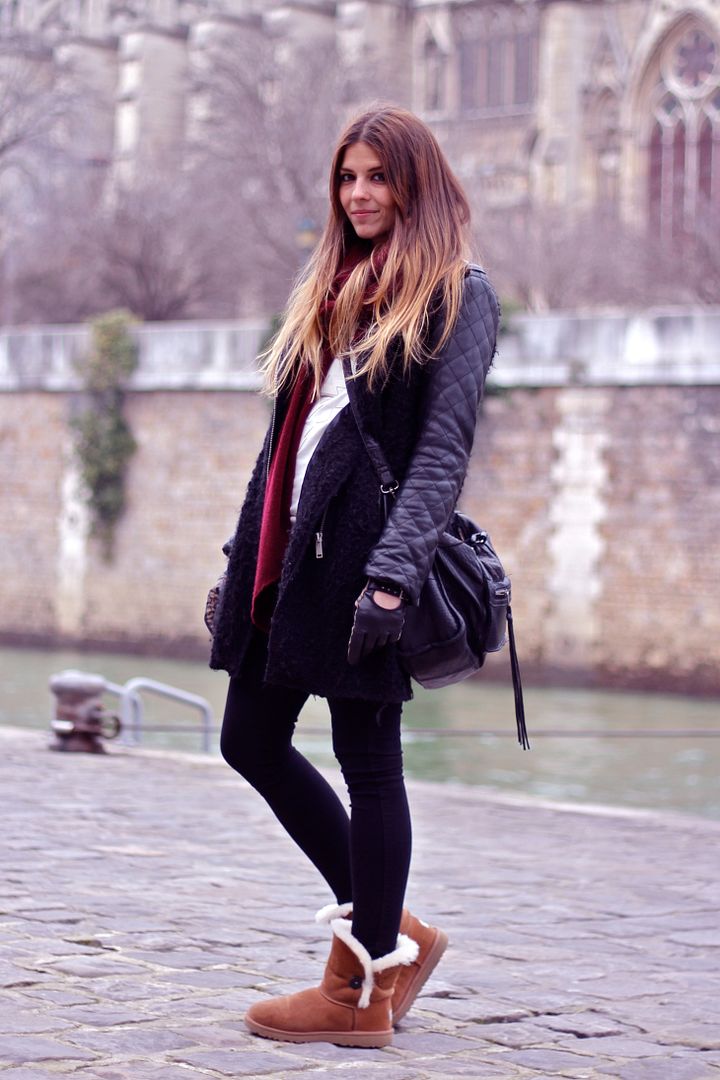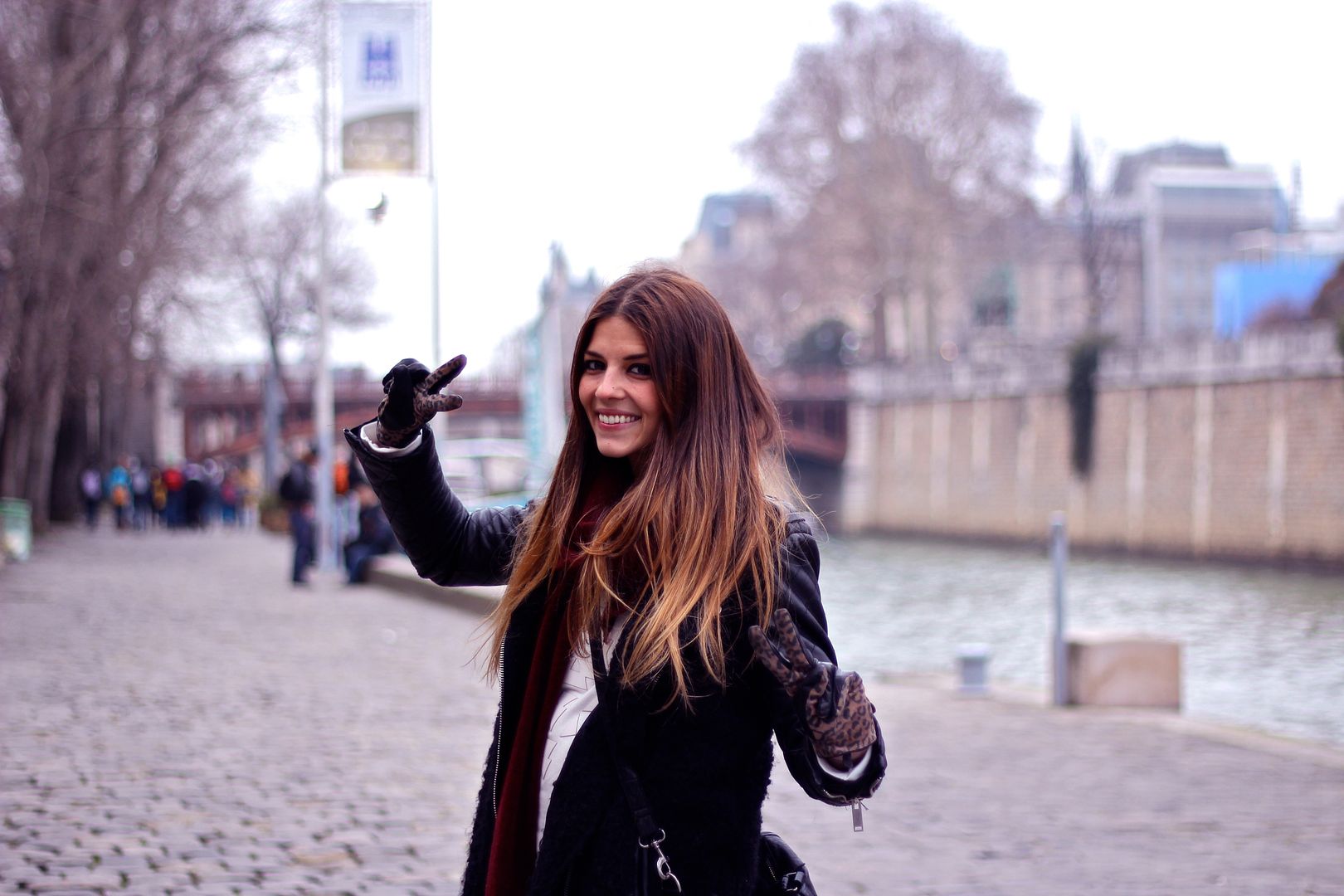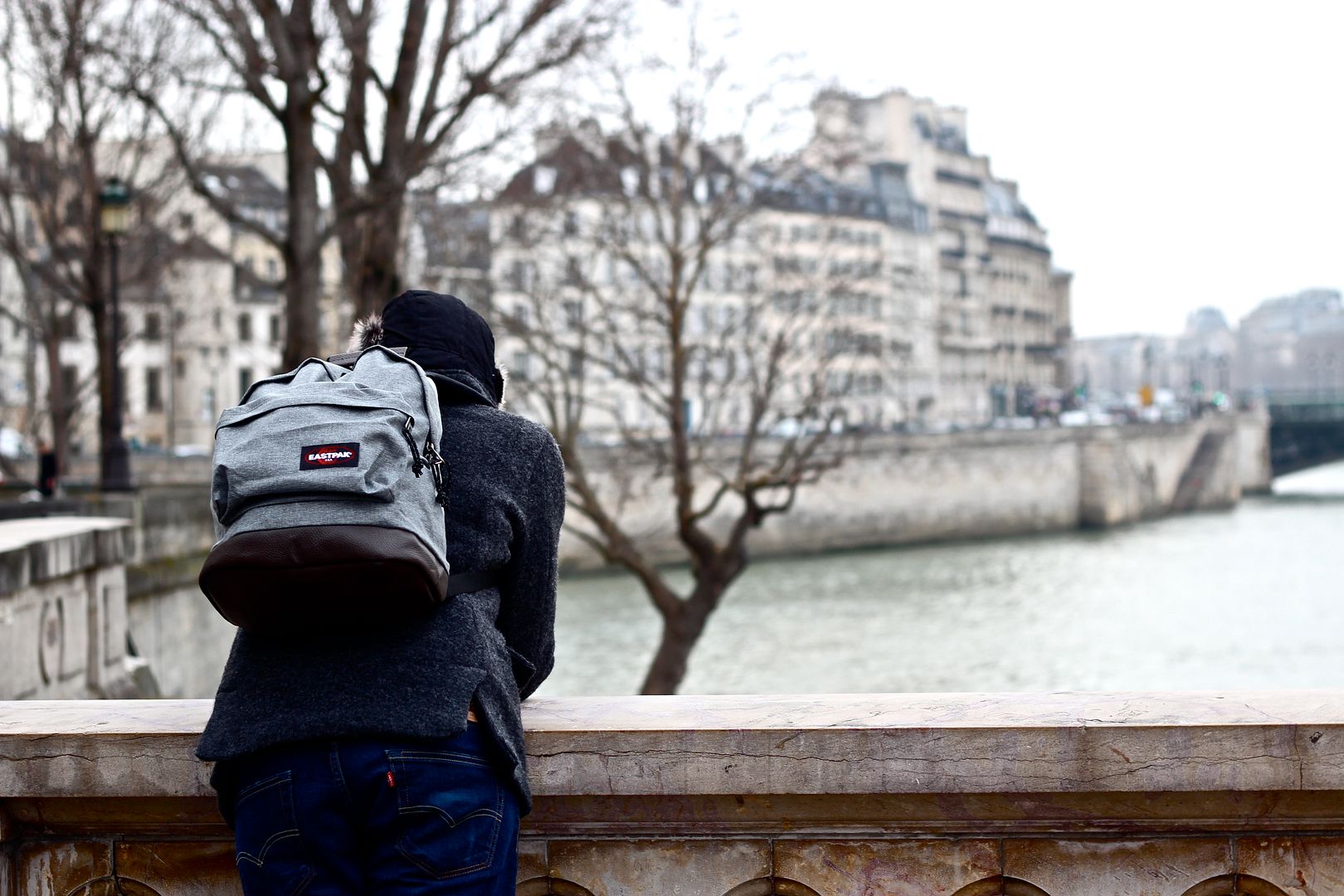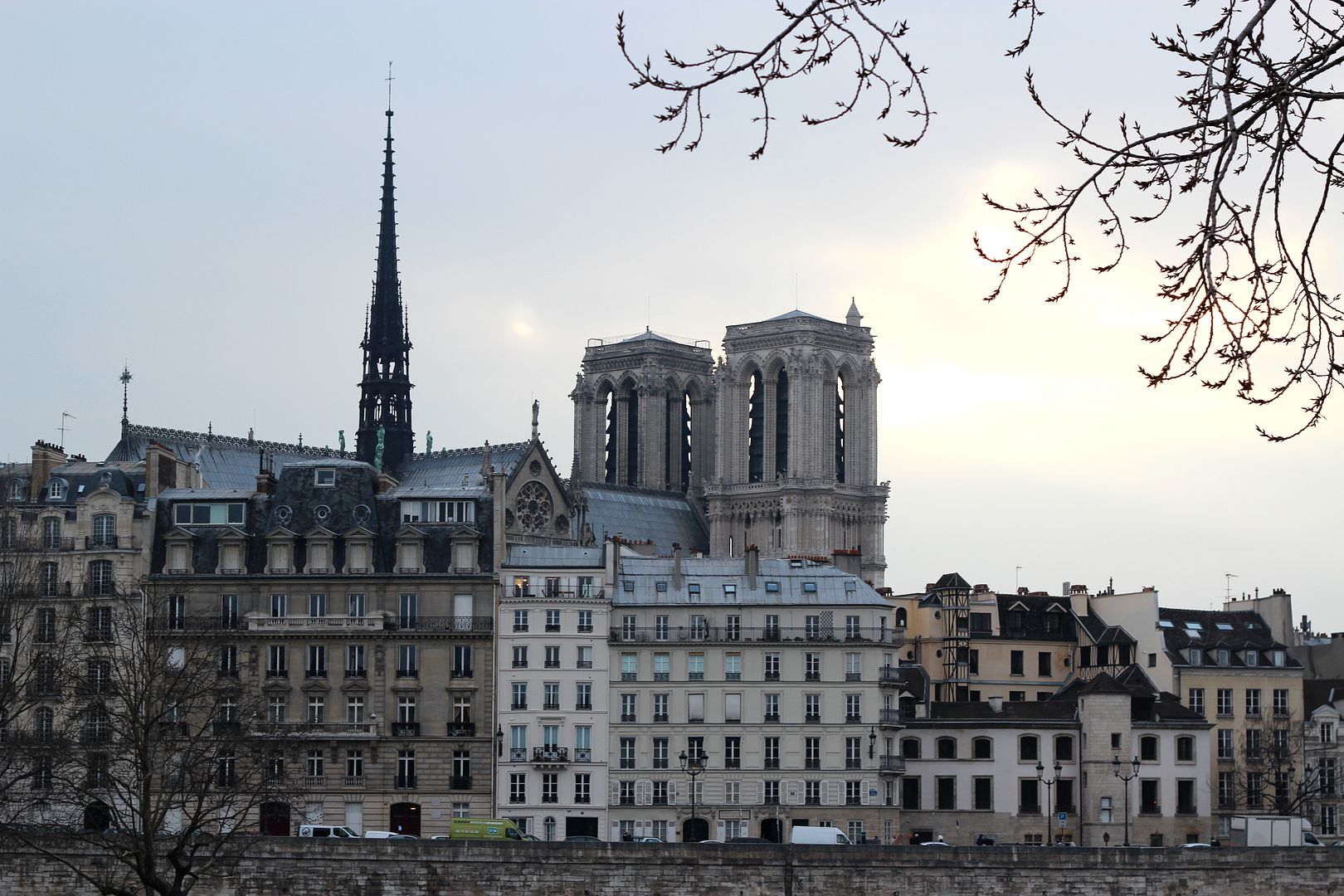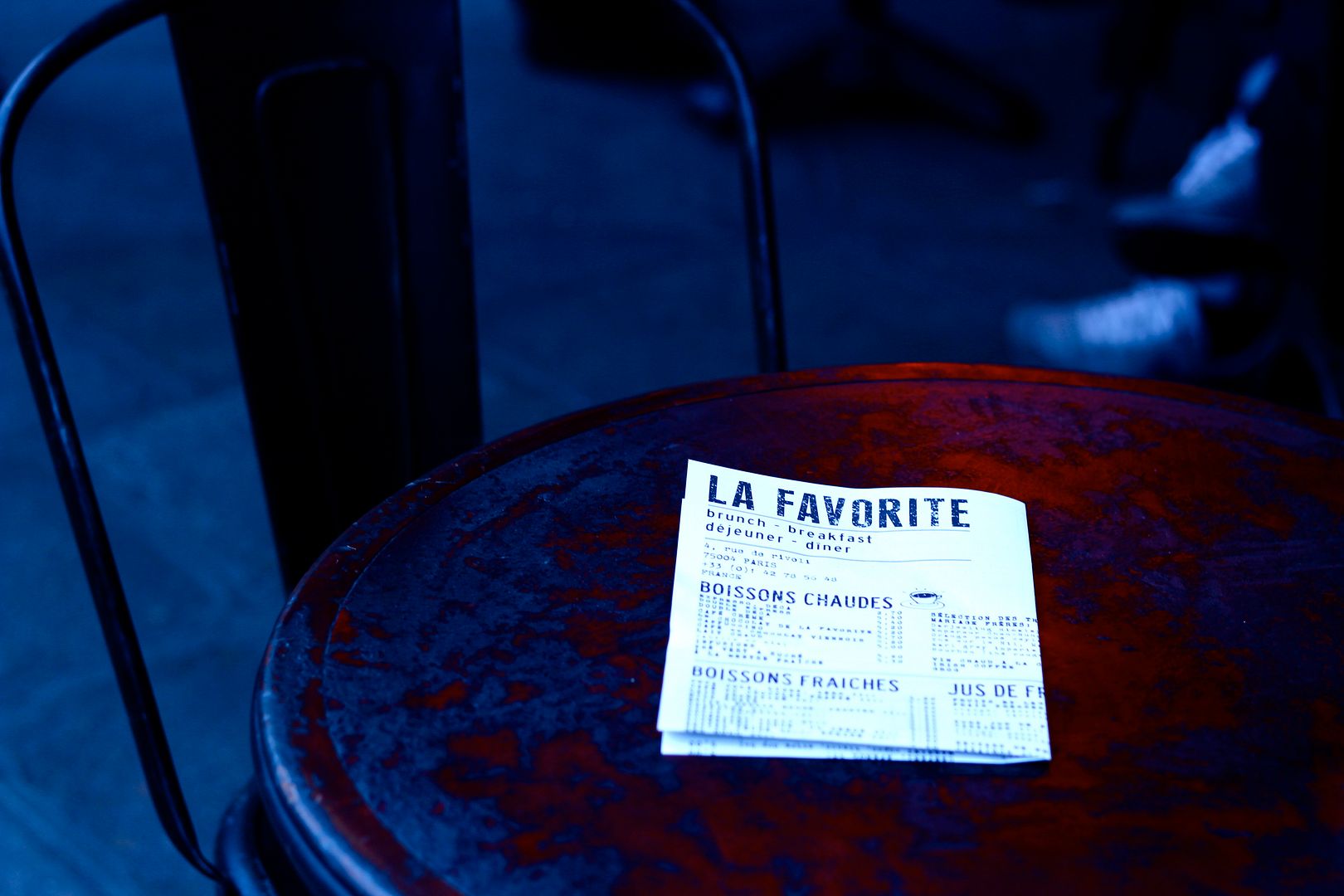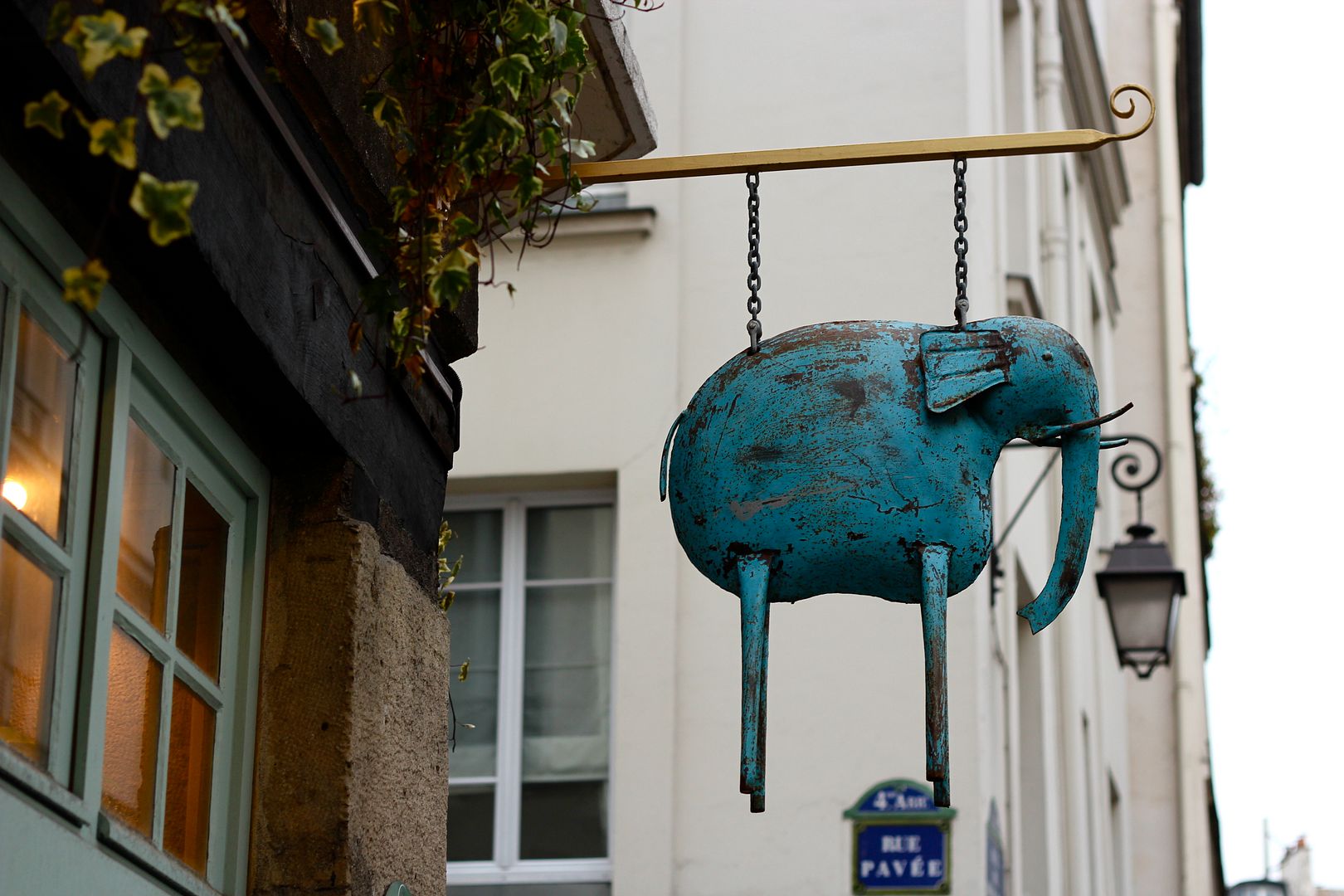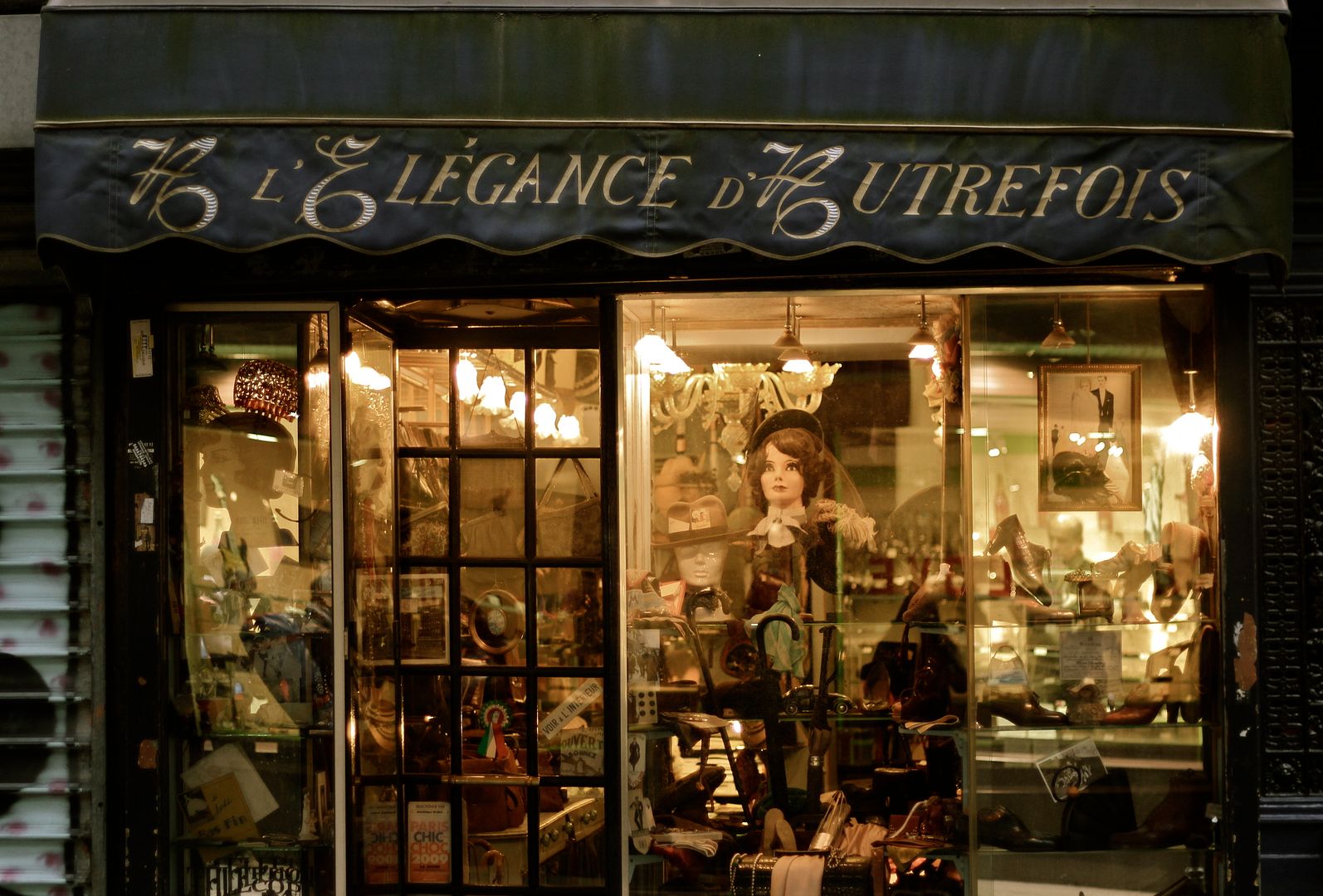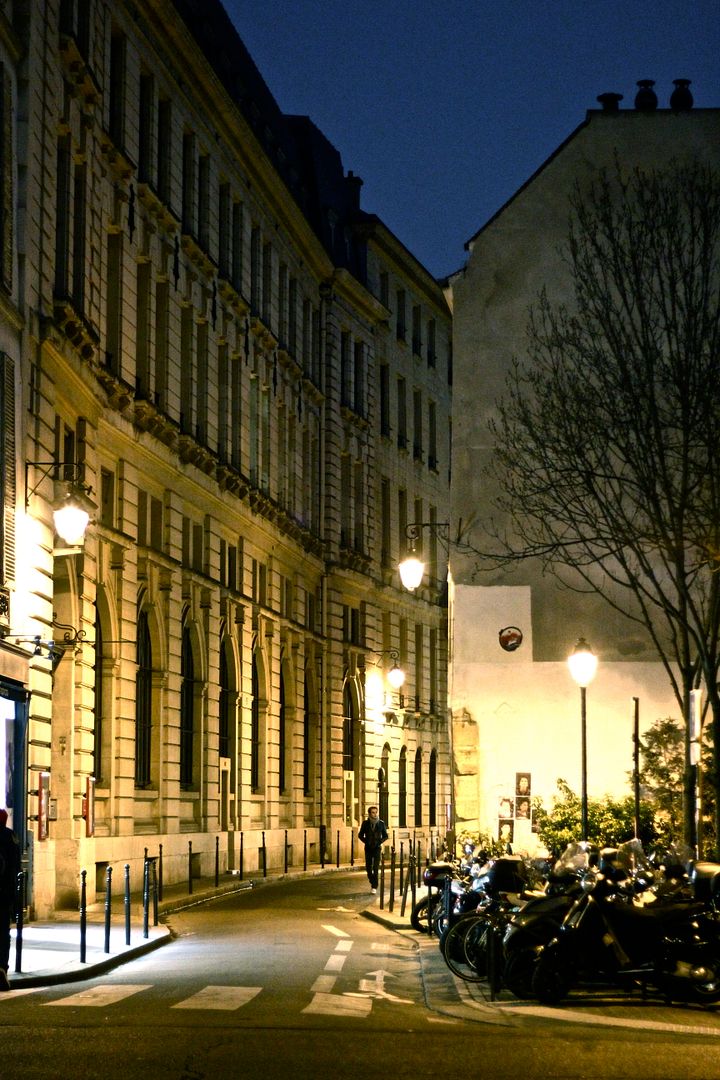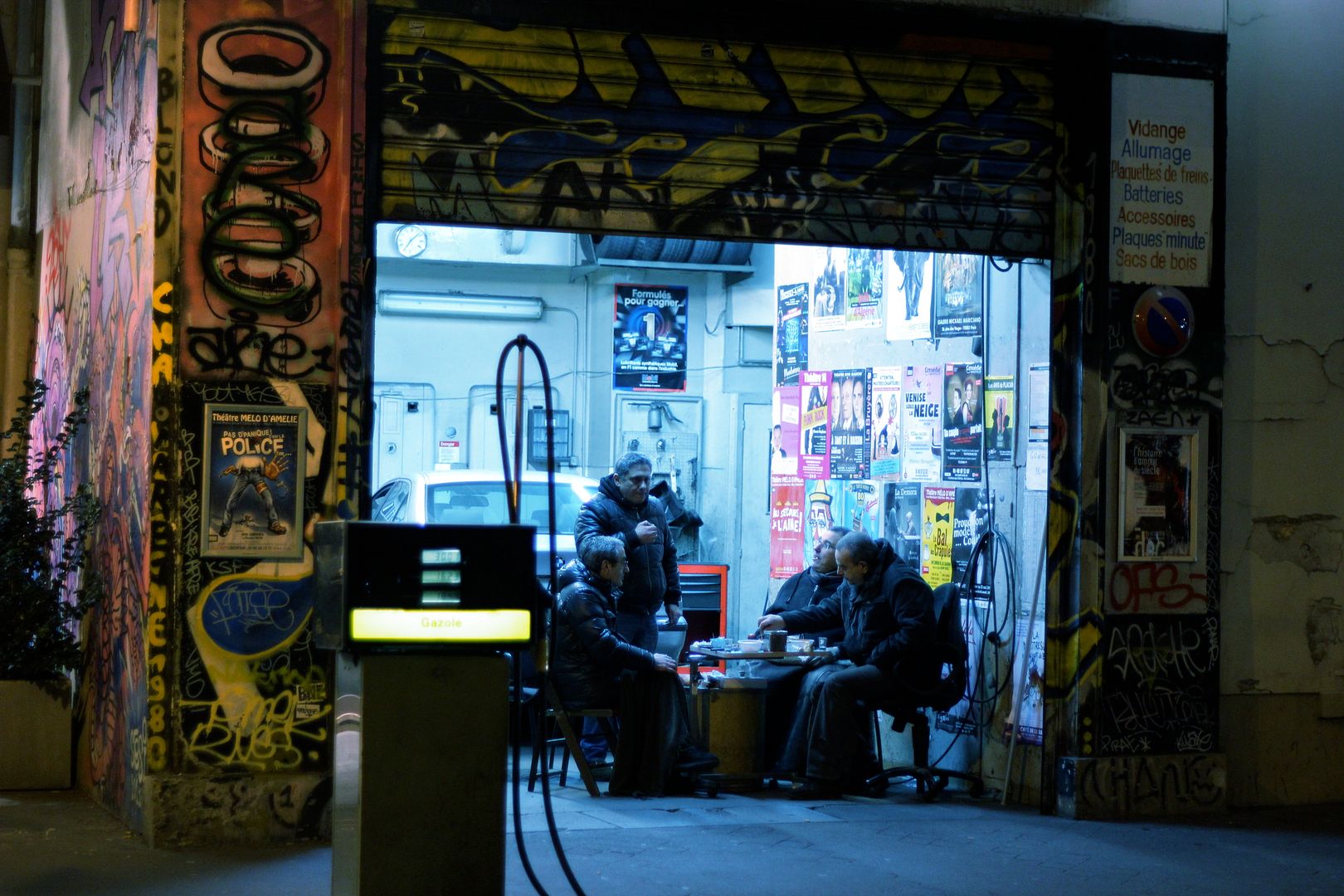 Abrigo/Coat: Zara (FW 12)
Pitillos/Skinnies: Dr.Denim-SoJeans (SS 13)
Sudadera/Sweatshirt: Bershka (SS 13)
Camisa/Shirt: Zara (Old)
Botas/Boots: UGG Australia