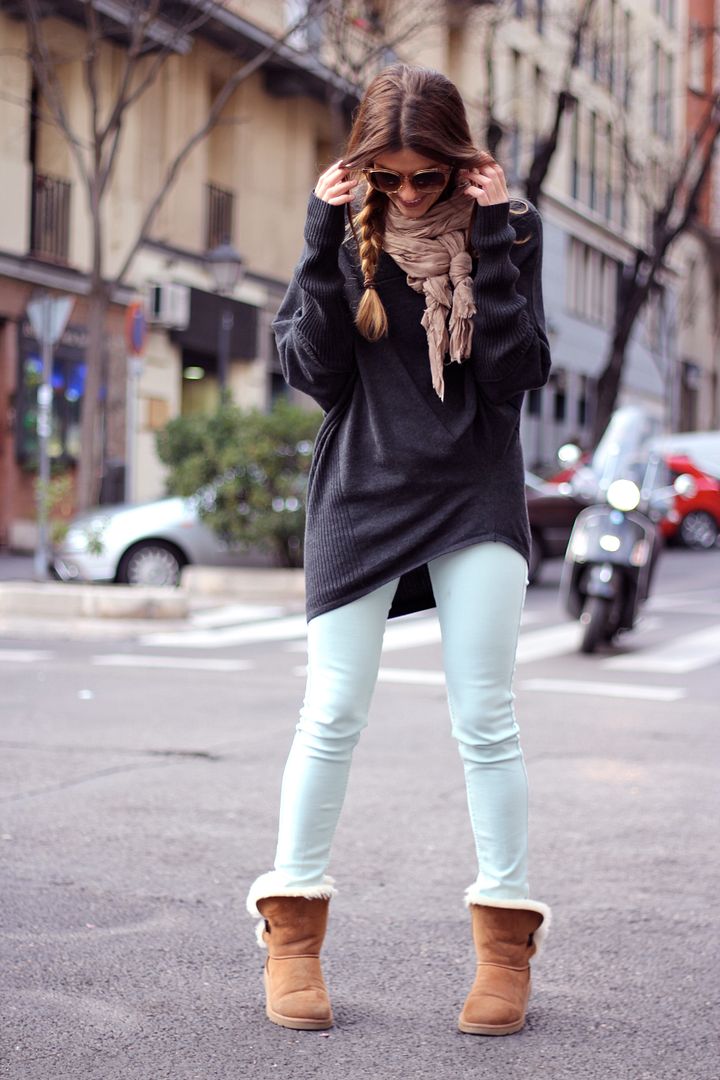 I was waiting to wear these awesome mint jeans, but finally I found a look to wear them in cold days! A cool way to star using your new season´s stuff it´s to pair it with cozy clothes. Mix seasons and start the spring yourself! This super confy look is what I chose to tramp the city and do some shopping before my Paris trip. I needed some new stuff to walk down this wonderful city streets!! today I´m attending an event to discover the new and awesome Kar Lagerfiel´s shop in Paris. I will tell you everything live via Instagram and Twitter.
Have a lovely day, thousands of kisses!
Buenos días!! Os escribo ya desde mi casita de París. Ya visteis un poco en Instagram y Facebook, pero seguiré subiendo más fotos para que la vayáis viendo porque es realmente preciosa. Como a muchas os interesó cómo la he encontrado haré un post sobre ello a la vuelta

Hoy un post muy sencillo, para enseñaros un look hiper cómodo y calentito (además llevaba mi abrigo de borrego encima, aunque justo en el momento que hice las fotos no lo llevaba puesto) Estaba deseando estrenar estos pantalones en un tono mint muy muy clarito, pero encontré un outfit con el que poder llevarlos antes de que llegue el buen tiempo (sé que van a ser uno de mis imprescindibles esta primavera). El truco está en mezclar esas cosas de nueva temporada con otras de invierno para adaptarlas al frío. Un look para hacer algunas compras y recados antes de marcharnos y combatir el frío terrible que hacía en Madrid (aunque os diré que aquí en París hace todavía mucho más!!) Me hice con algunas buenas capturas para estrenar estos días por aquí. Hoy, por ejemplo, vamos a asistir a un evento en la increíble tienda que Karl Lagerfield va a abrir en París. Hasta mañana no abre al público, pero hoy han organizado un preestreno por todo lo alto. Os iré contando todo en directo por Instagram y Twitter.
Que tengáis un feliz día, ¡¡¡mil besos!!!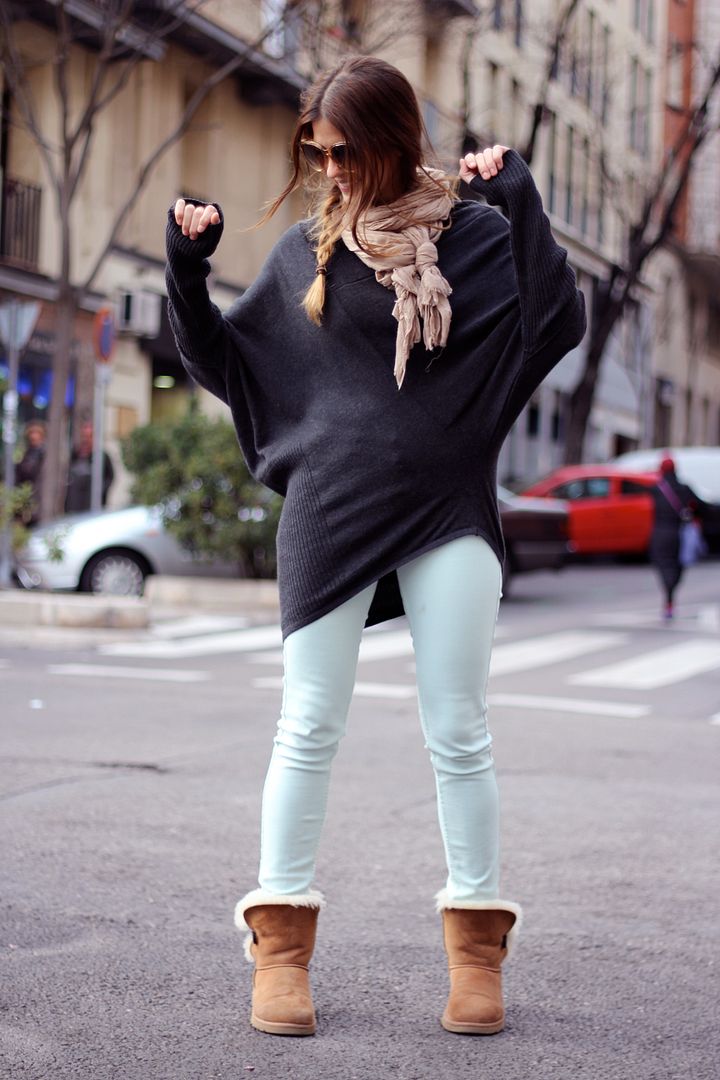 Pantalones/Pants: MiH Jeans (SS 13)
Jersey/Sweater: Sheinside (FW 12)
Pañuelo/Scarf: Stradivarius (FW 12)
Bolso/Bag: Aïta (FW 12)
Botas/Boots: UGG Australia