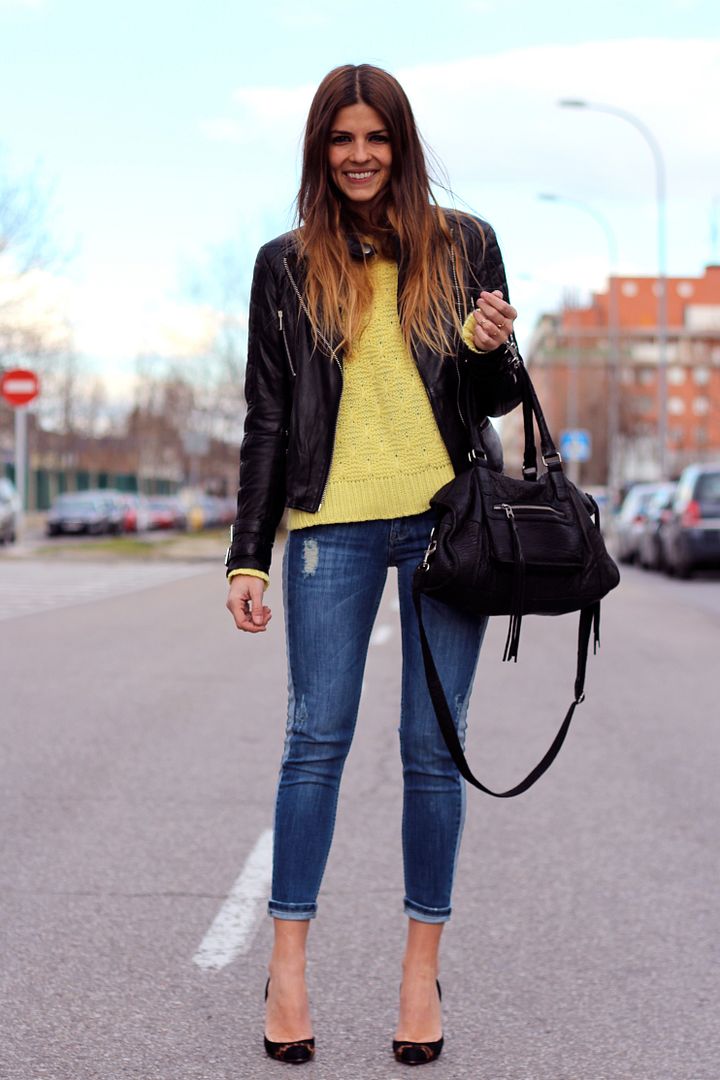 I was eager to show you two of my b'day presents and make a look with them. Yesterday was a perfect day for doing it, cause I needed a cool and comfy outfit at the same time. I started with my lovely new jacket, which I'm sure you'll like as much as I do. As you all know, I'm very keen on leather jackets, and this one by Zara is the perfect example of the way they should be: high quality material and the ideal design with plenty of details so it can mix with many different outfits and moments. Get used to it, it's gonna be one of my musts for this season!
The look is completed with my amazing stilettos by Pilar Burgos, a yellow sweater which provides the happy colour touch and another of my favourite presents, this trendy striped jeans by Stradivarius, absolutely chic and comfy.
Hope you enjoy the look!
Thousands of kisses!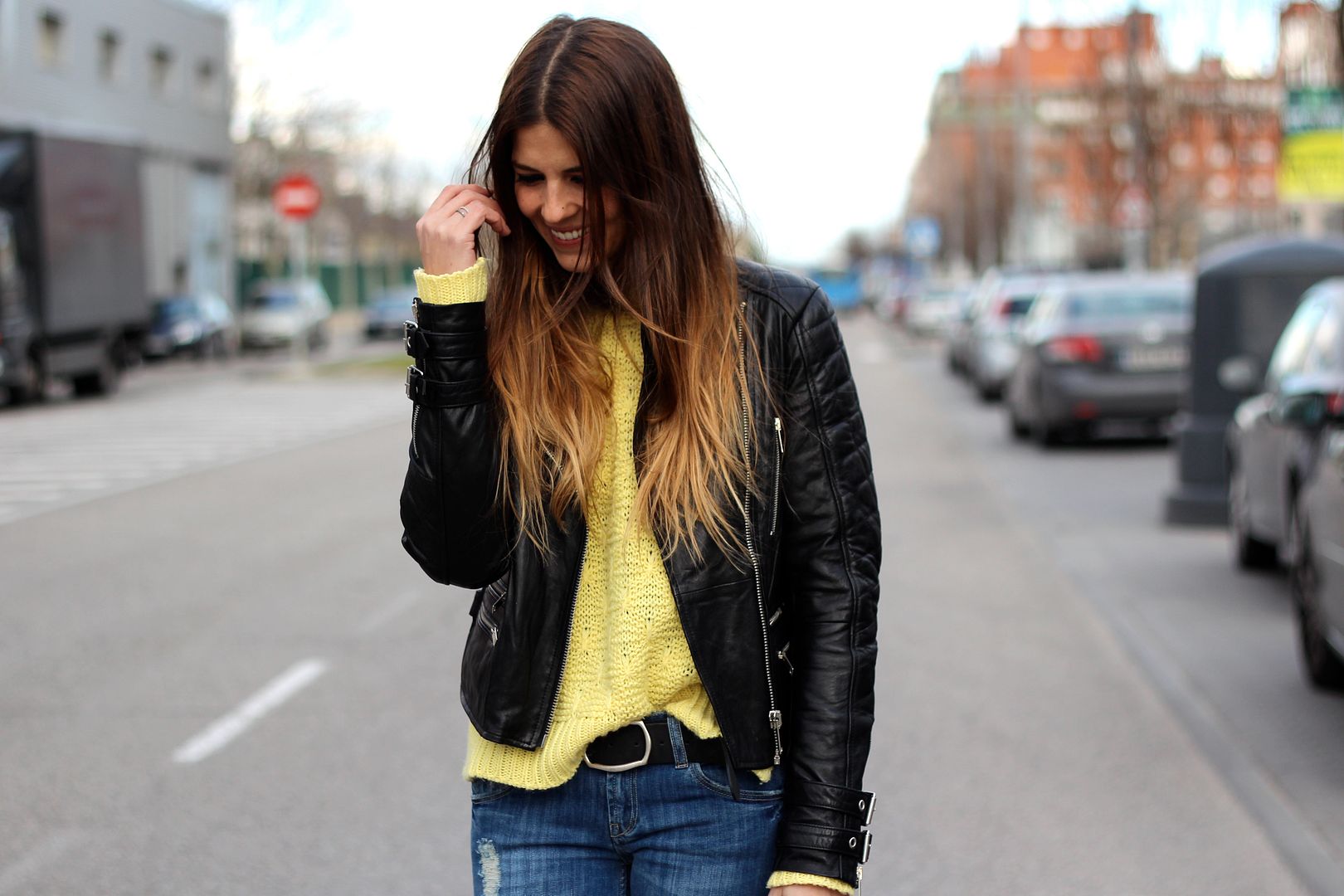 Estaba deseando enseñaros dos de mis regalos de cumple, así que he hecho un look con ellos, cool y súper cómodo al mismo tiempo. Mi prenda preferida es esta increíble chaqueta de cuero, que estoy segura de que os gustará tanto como a mi. Como todas sabéis, soy muy fan de este tipo de chupas, y creo que esta de Zara es el ejemplo perfecto de cómo deberían ser siempre: materiales de calidad y diseño, con un montón de detalles que la hacen adecuada para un montón de situaciones distintas.
El look se completa con mis impresionantes stilettos de Pilar Burgos, una jersey amarillo que aporta el toque alegre y otro de mis regalos favoritos, estos vaqueros de Stradivarius, comodísimos y muy tendencia.
Espero que os guste

Cientos de besos!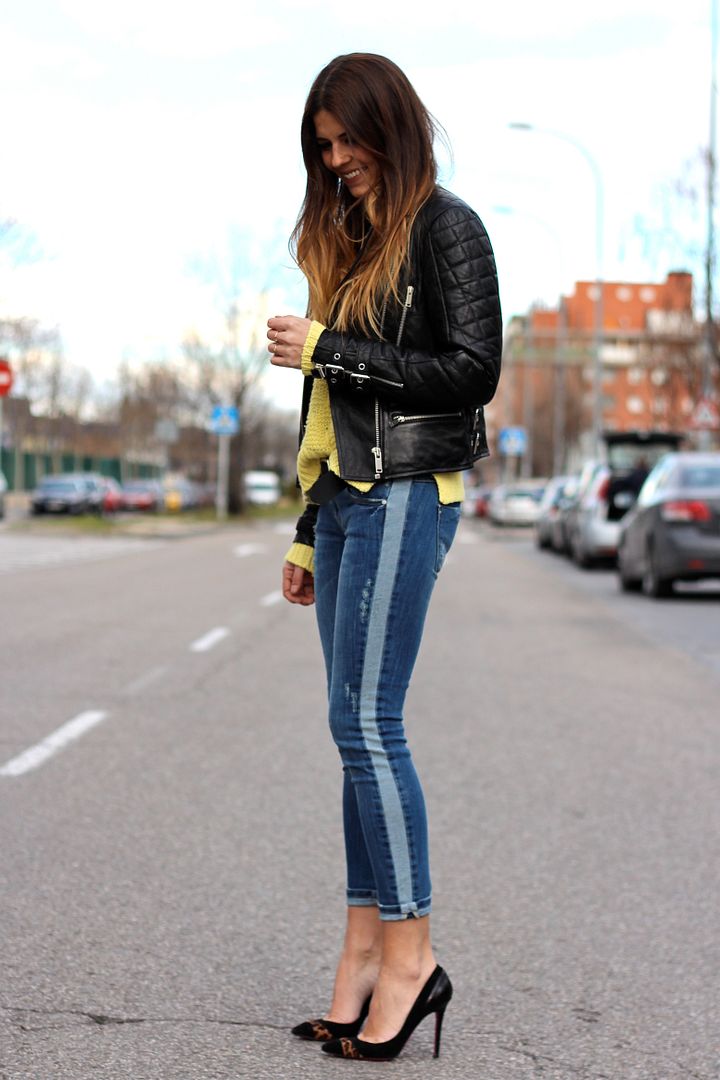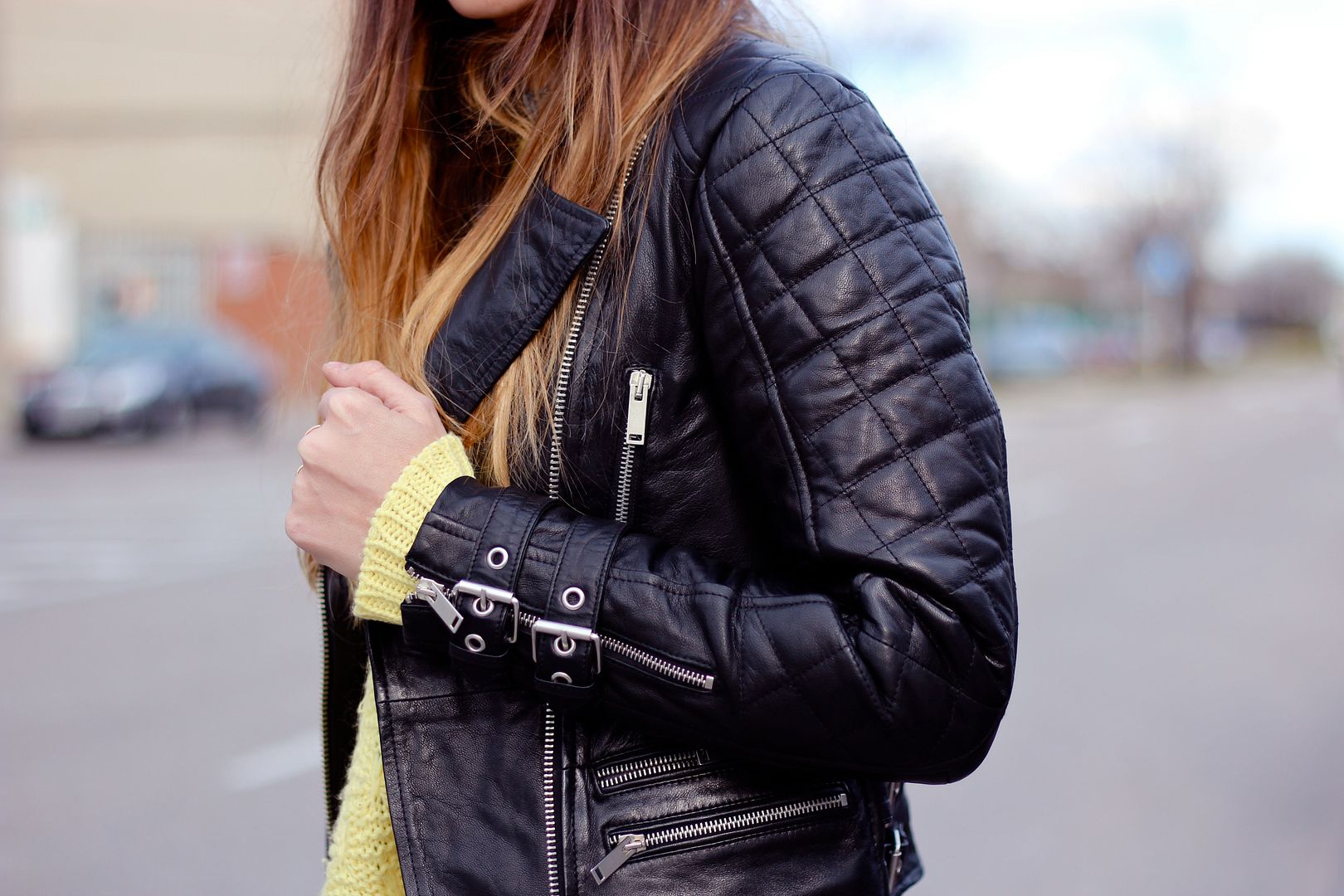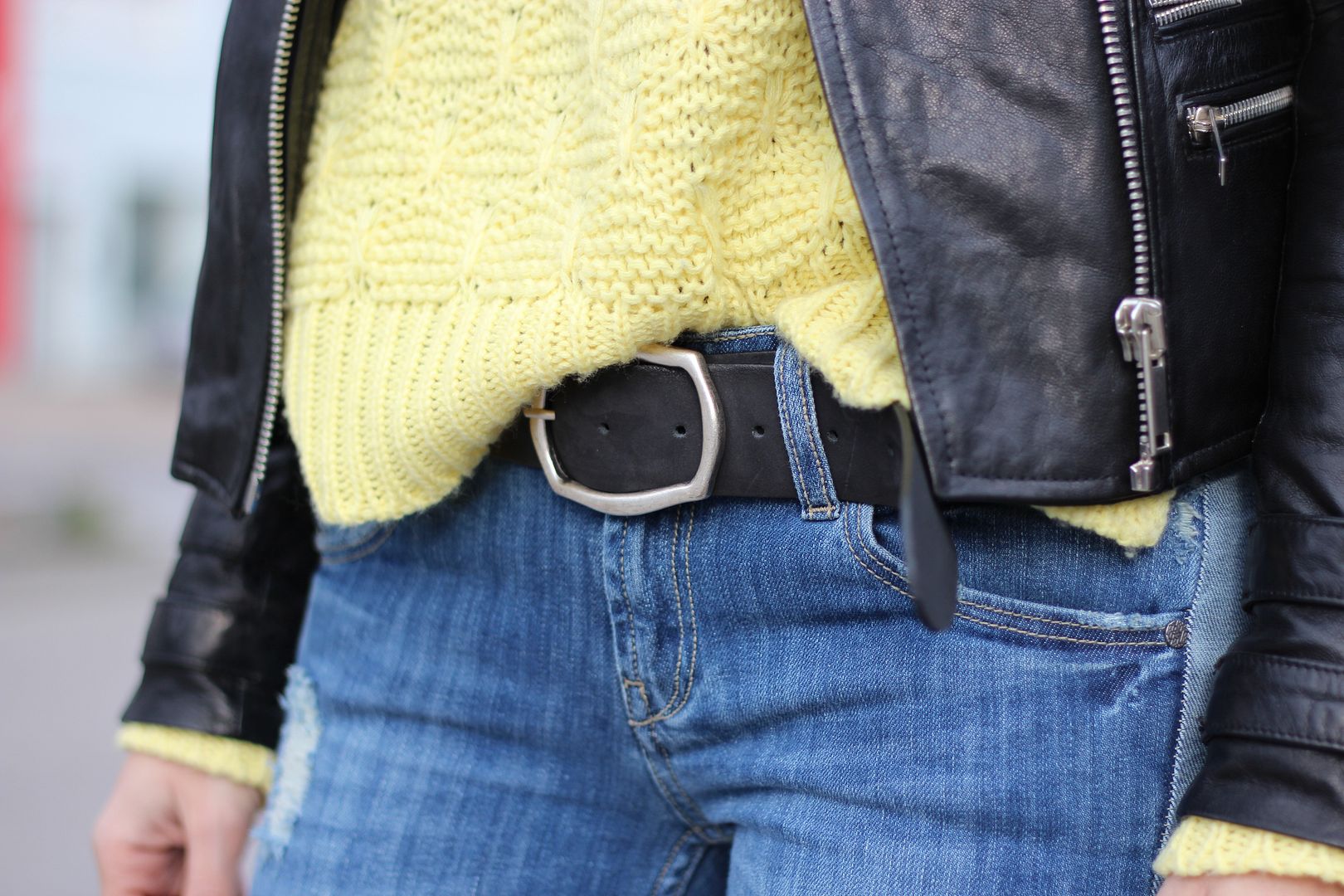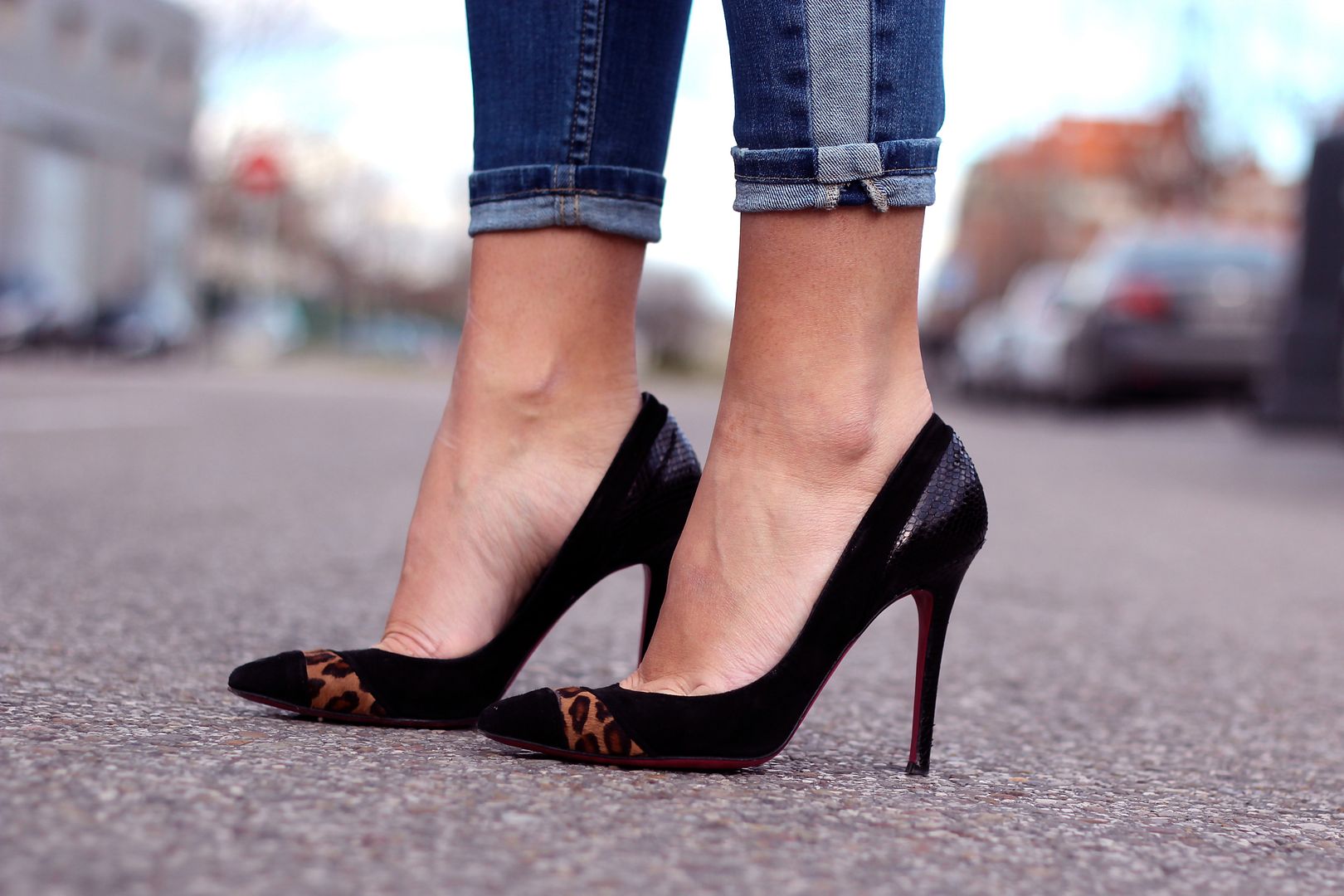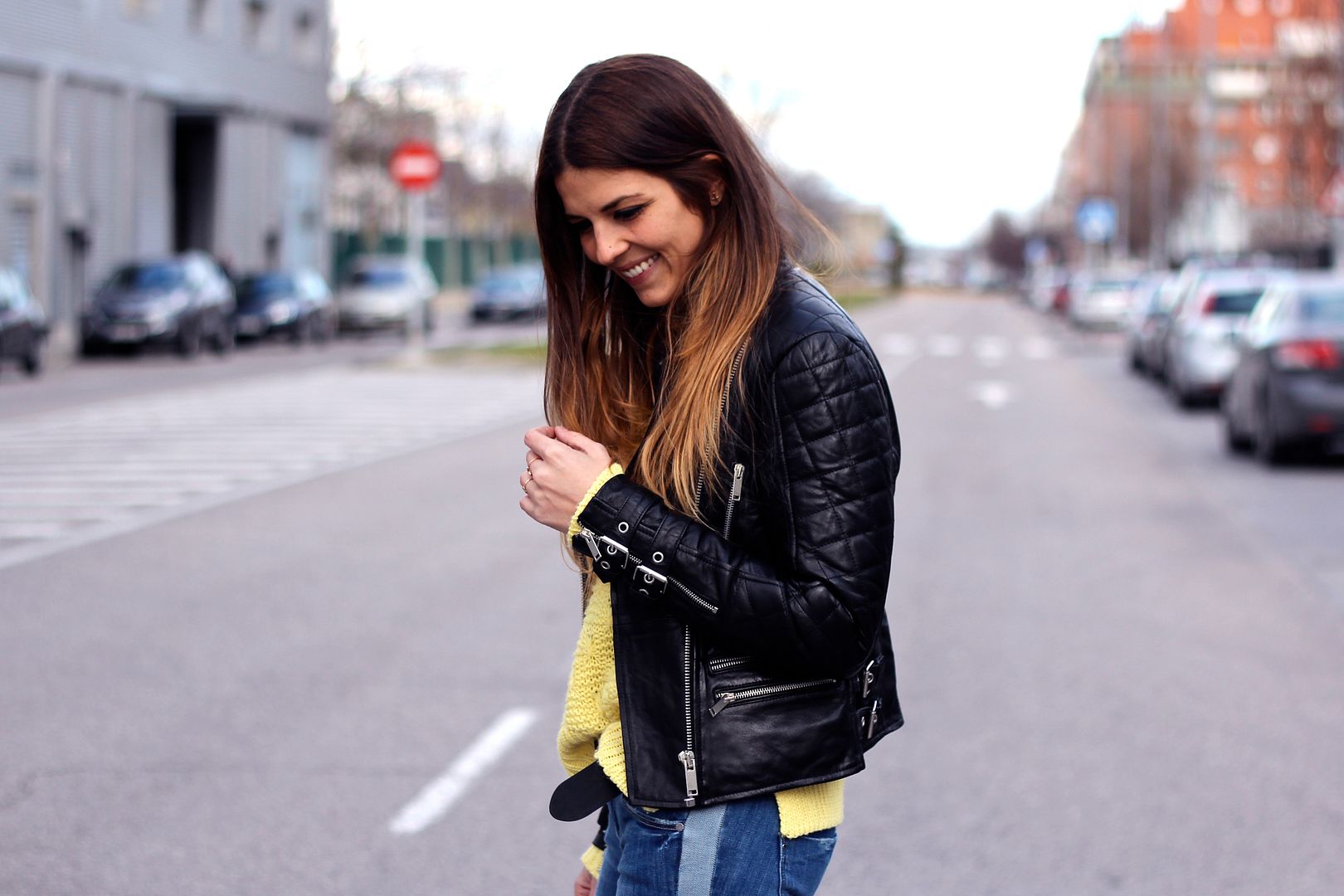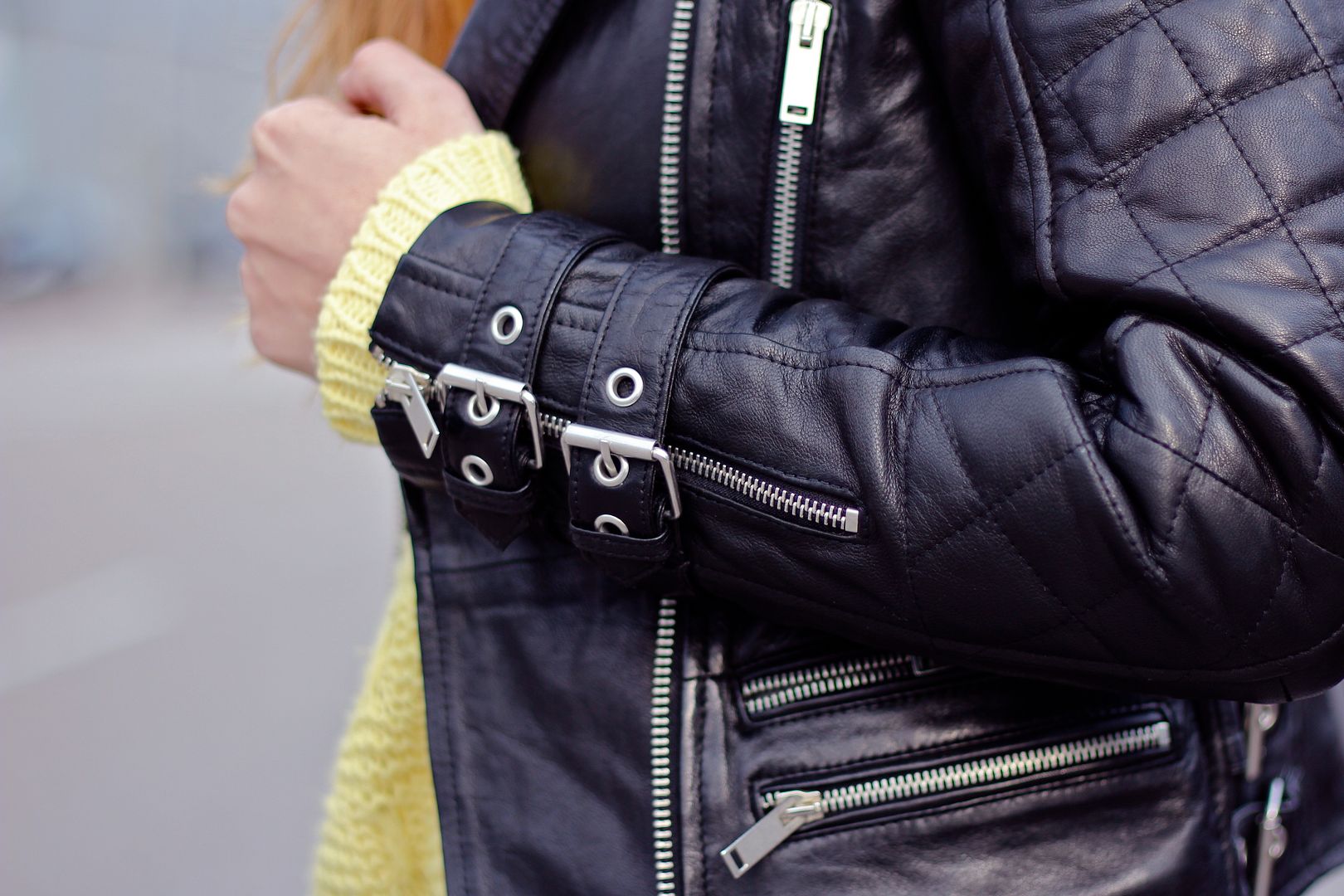 Chaqueta y cinturón/Jacket and belt: Zara (SS 13)
Jersey/Sweater: Coosy (Old)
Pantalones/Pants: Stradivarius (SS 13)
Zapatos/Shoes: Pilar Burgos (FW 12)