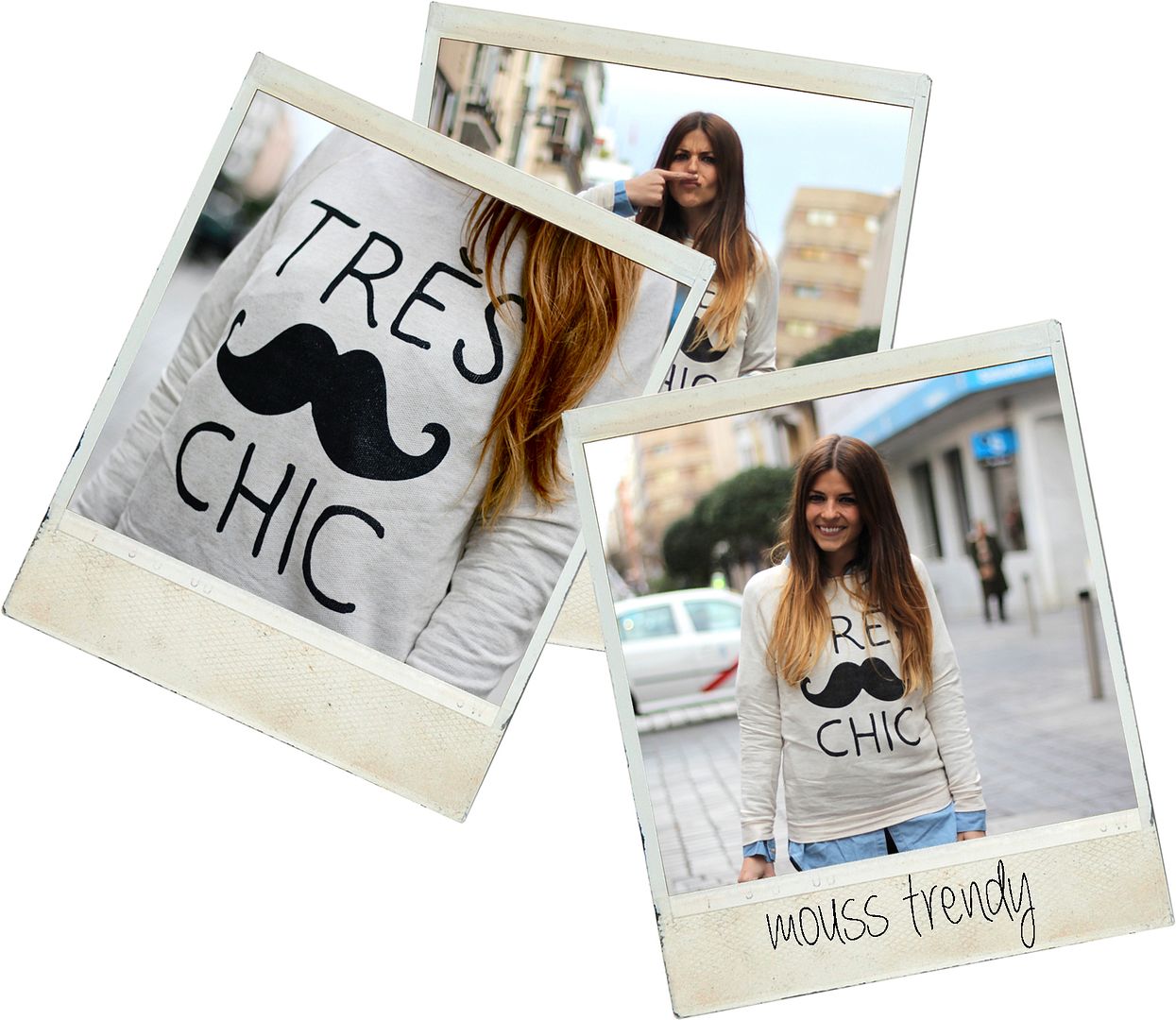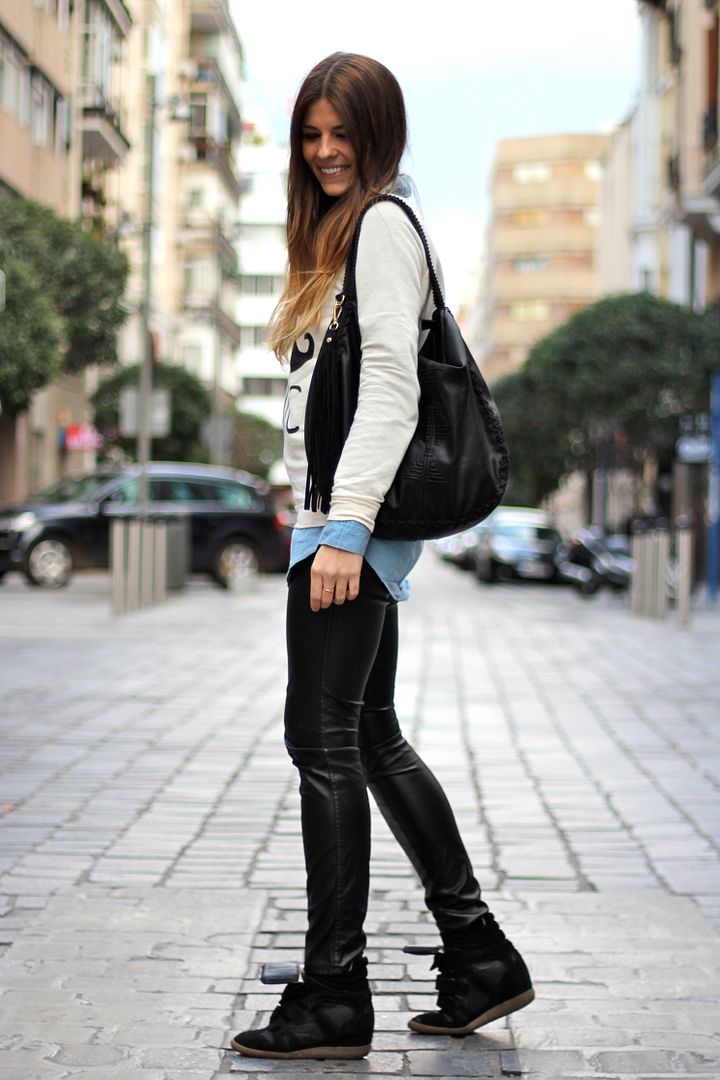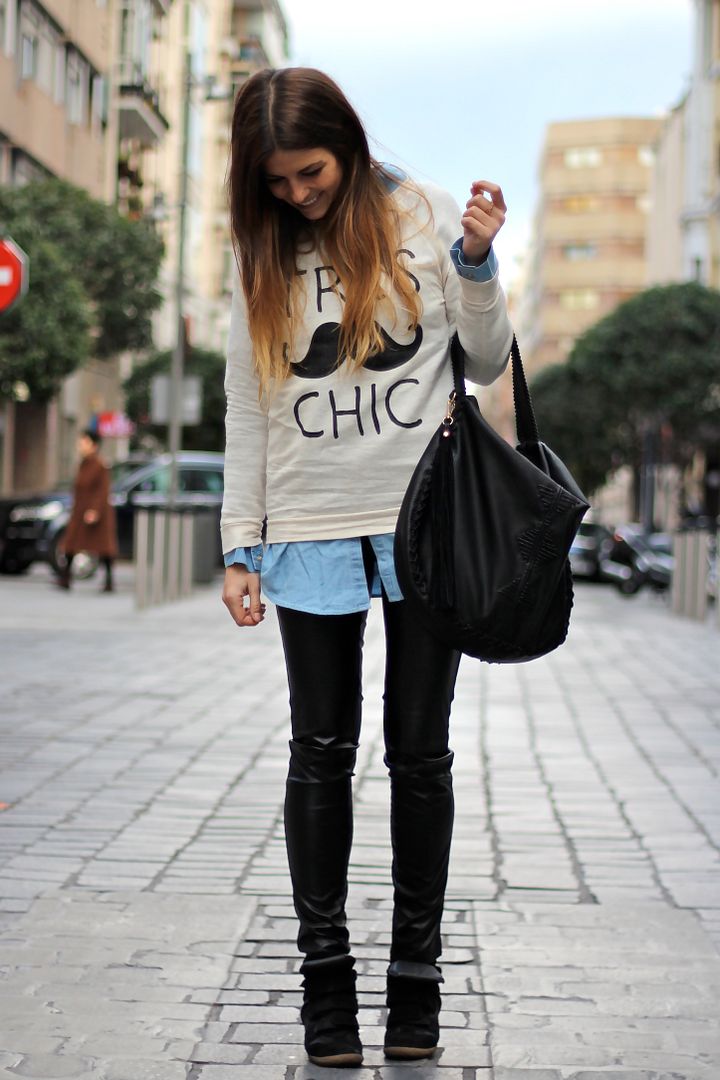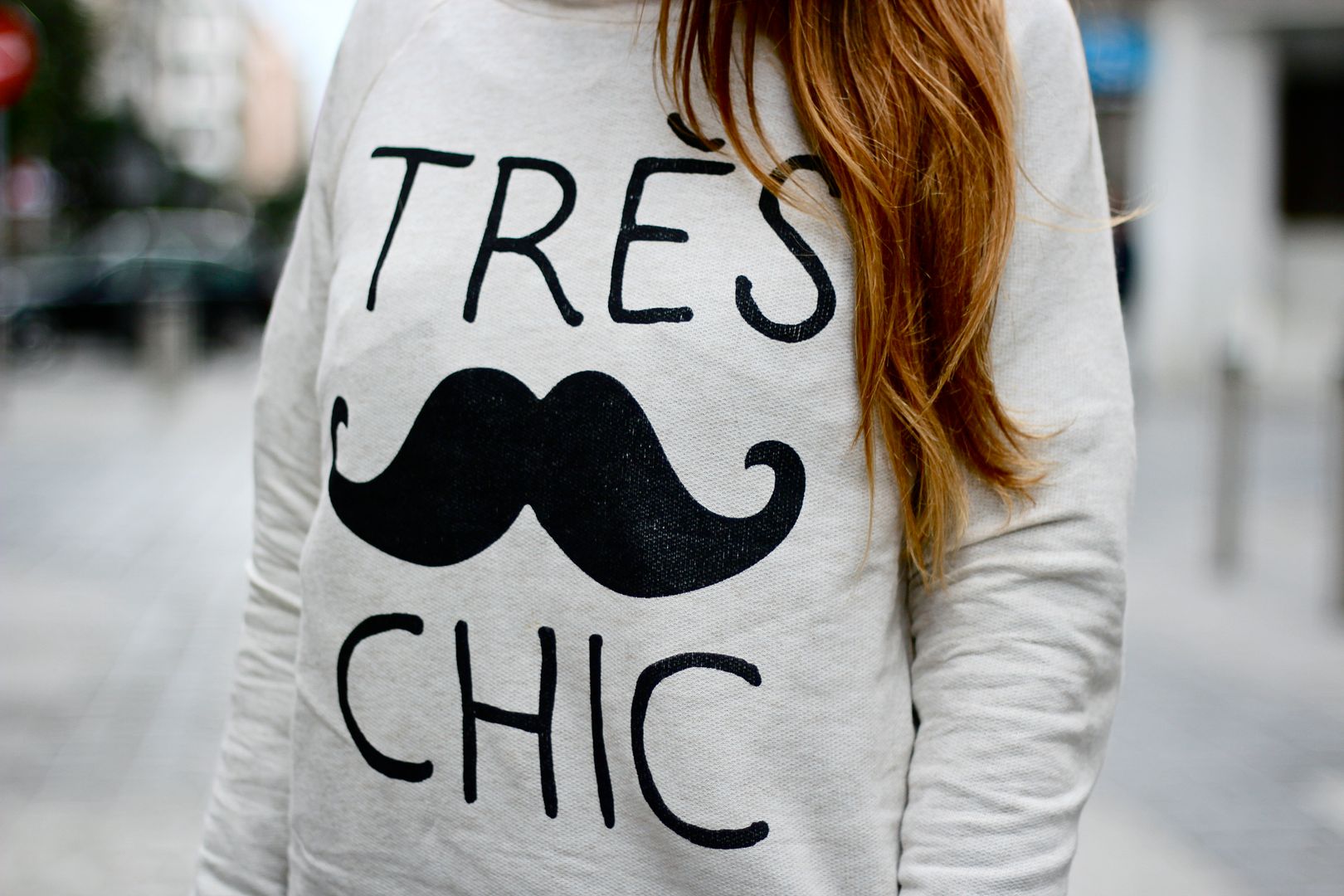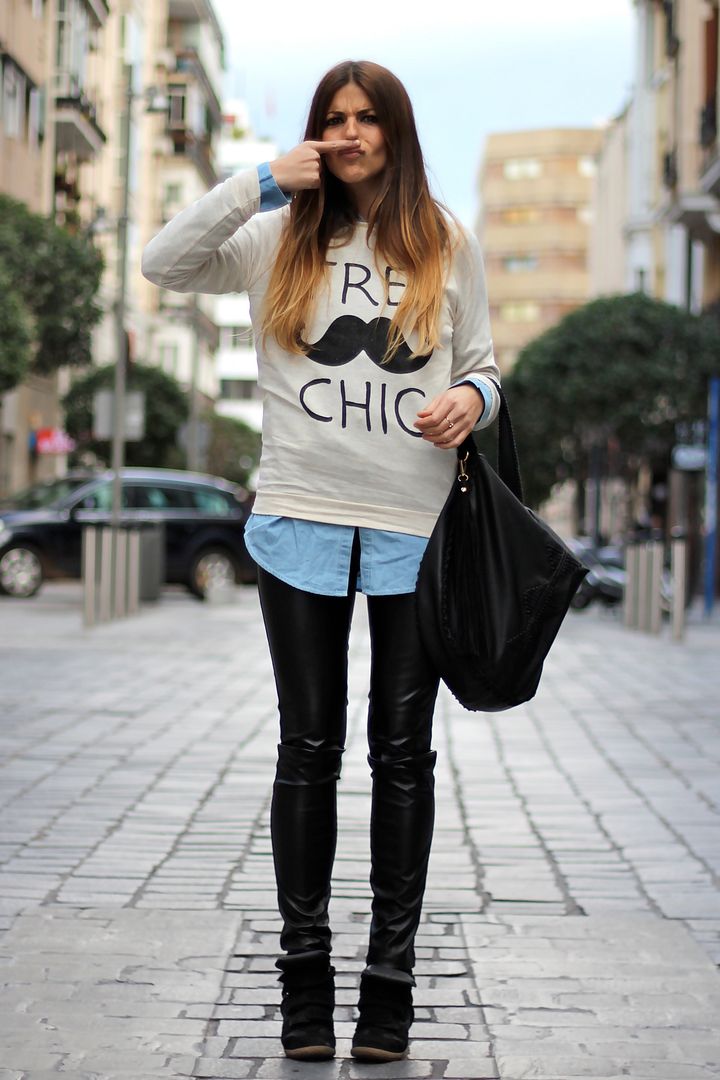 Finally I can´t resist to the mustache fever. It's believed that the fake mustache trend was originated with hipsters as a way to mock conventional ideals of fashion and style. It's meant as an ironic piece. Nowadays, you can find mustaches in every kind of clothes or complements. This funny and chic sweatshirt is the perfect item to give the mustache trend the relaxed and effortless style it ask for. Paired with (fake) leather leggings, sneakers and denim shirt the outfit looks sporty and cool and of course, it´s super confy to tramp the streets!
Have a nice monday, thousands of kisses!
Finalmente no he podido resistirme a la tendencia del mostacho. Se cree que la tendencia del falso bigote se inició con los movimientos alternativos americanos en los años 40, a modo de burla hacia los ideales convencionales de estilo y moda. Fue concebido como  símbolo irónico. Hoy en día, sin embargo, podemos encontrar toda una marea de mostachos. En cualquier tipo de prenda o complemento, incluso en estampados de camisetas. Son muchos los celebrities que se han rendido a su encanto y han decidido inmortalizarse con uno de estos bigotes.
Esta sudadera, divertida y chic a la vez, es la pieza perfecta para unirse a esta tendencia. Con ella conseguirás looks desenfadados y deportivos perfectos con el rollo. Combinada con leggings de cuero (sintético), sneakers y camisa vaquera, el outfit tiene un estilo deportivo y cool. El bolso, con motivos étnicos, aporta un plus de gracia al look. Además, ¡no puede ser más cómodo! Imprescindible para esos días que toca patear las calles.
Y para terminar quería daros las gracias, ¡me hace mucha ilusión que os gustase el vídeo de ayer! Ya he leído vuestras ideas y empezaré los tutoriales con peinados y maquillaje. Además, como este miércoles nos vamos a la Semana de la Moda de París, intentaré grabar también uno de nuestro viaje para que podáis verlo después

Os deseo un feliz lunes, ¡mil besos!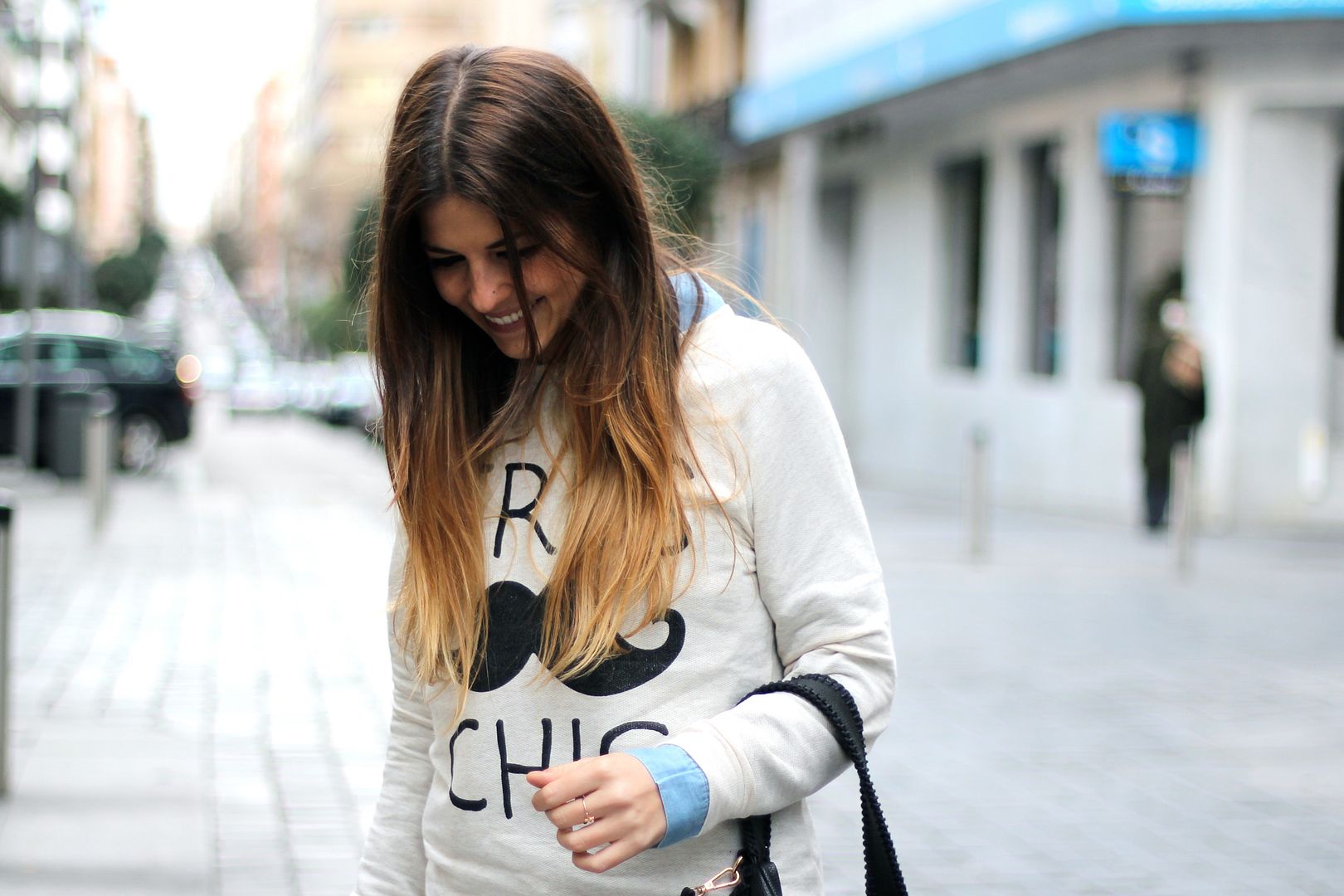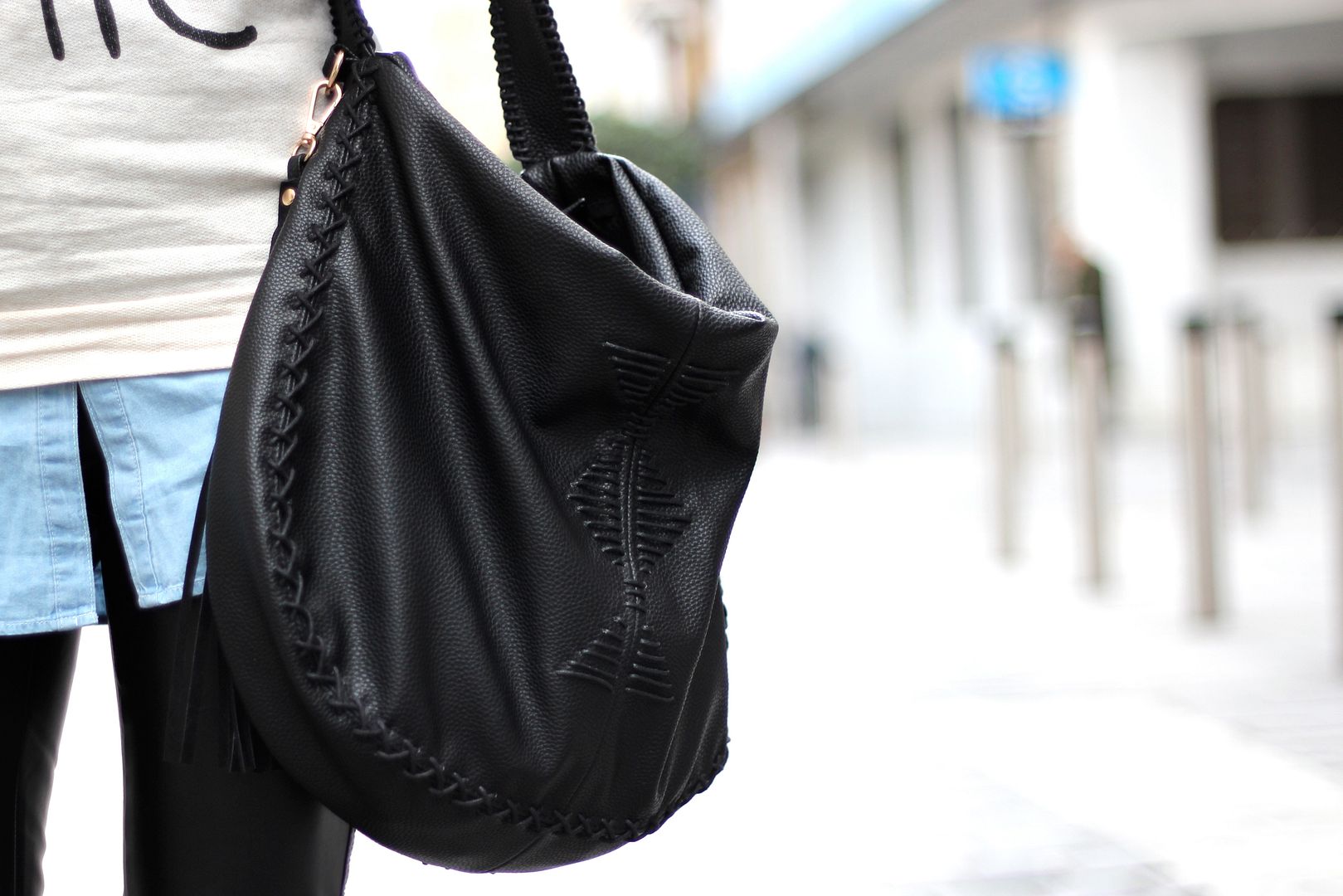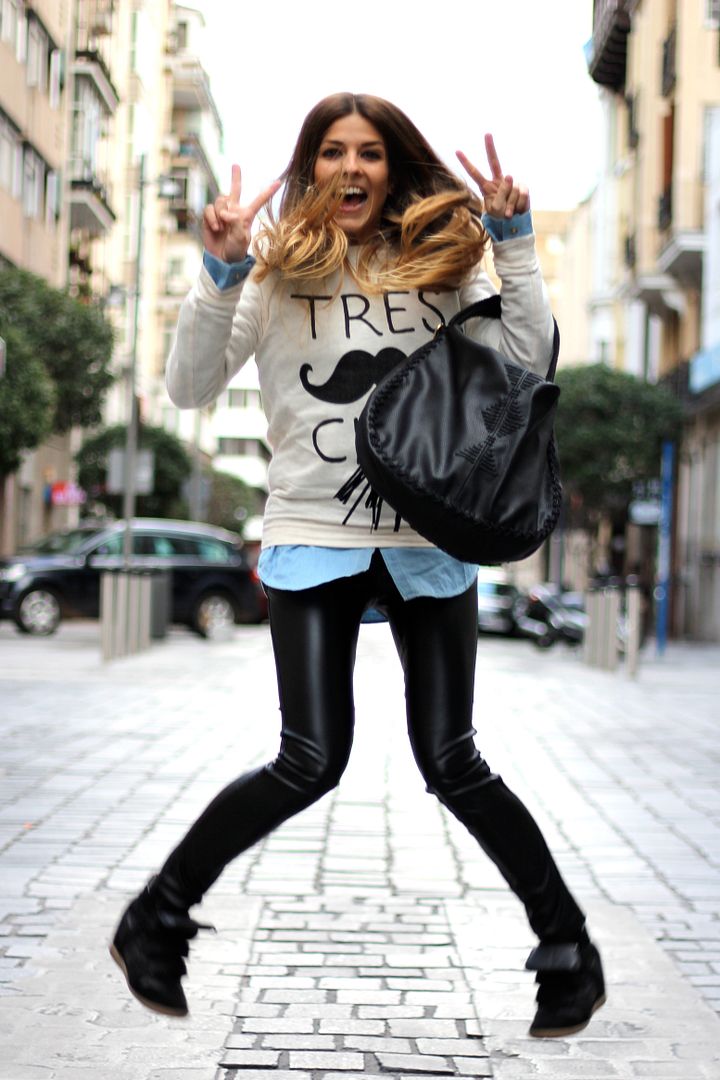 Sudadera/Sweatshirt: Celop Punto-Buylevard (SS 13)
Camisa/Shirt: Romwe (SS 13)
Leggings: New Yorker (FW 12)
Sneakers: Steve Madden (Old)
Bolso/Bag: Stradivarius (SS 13)