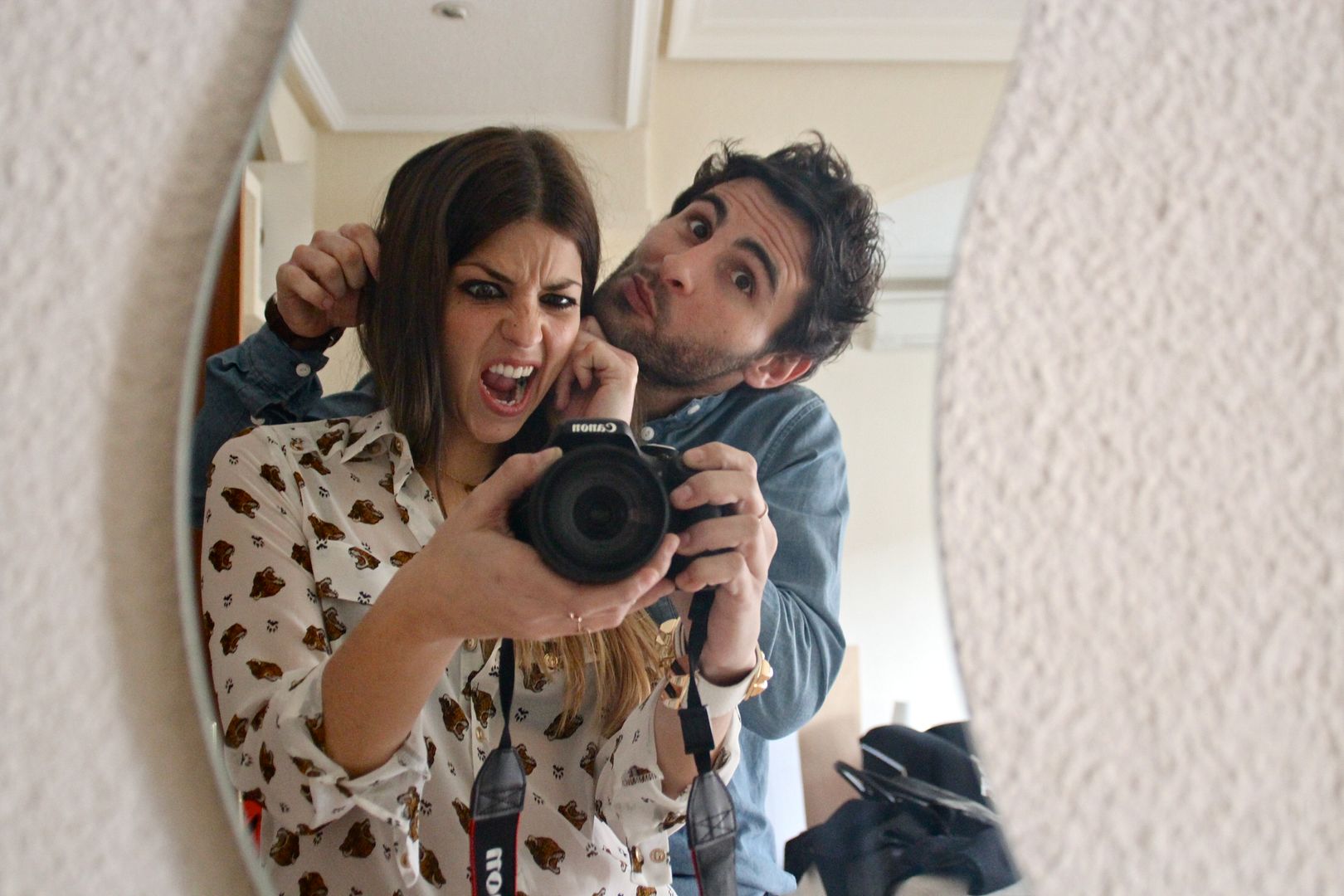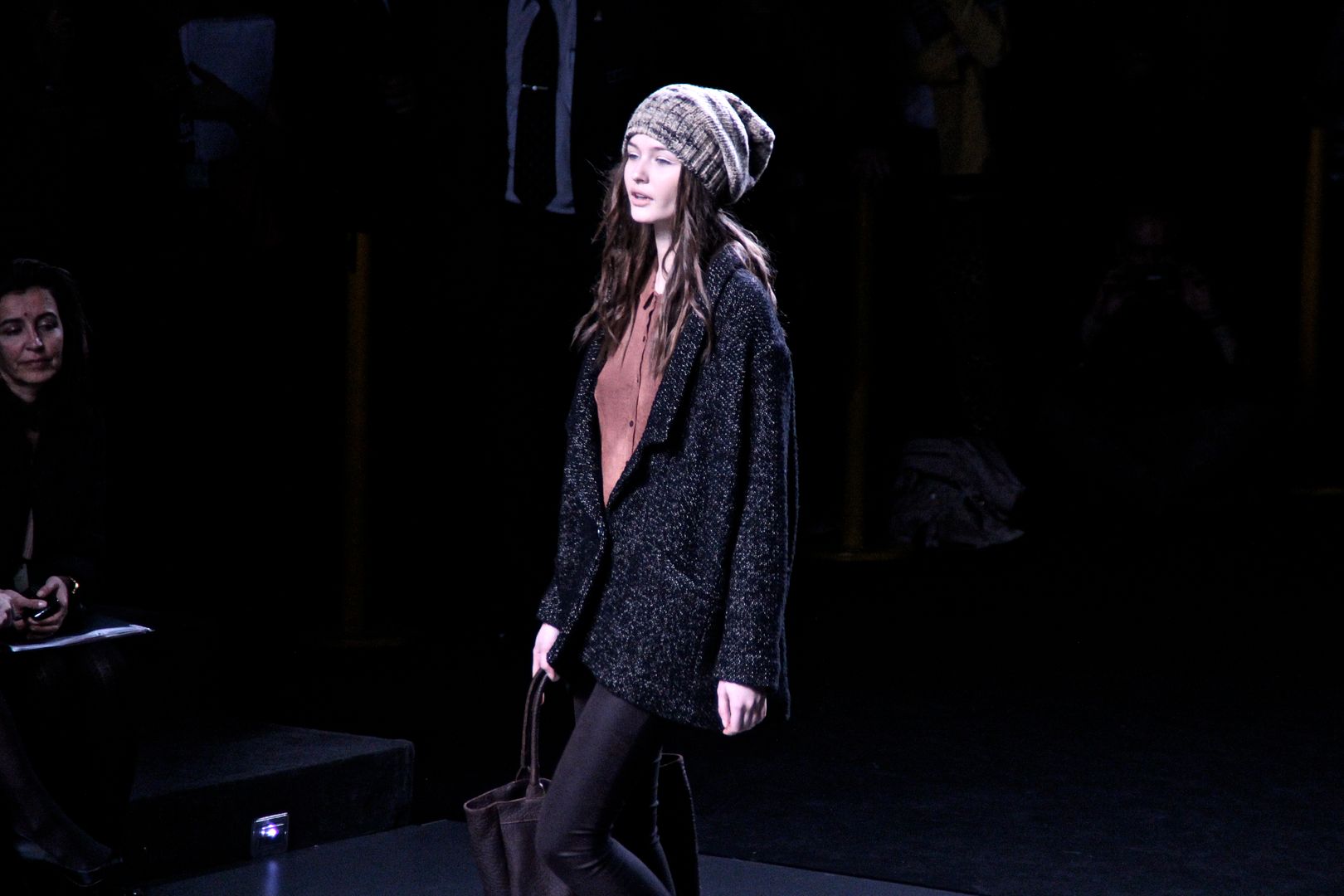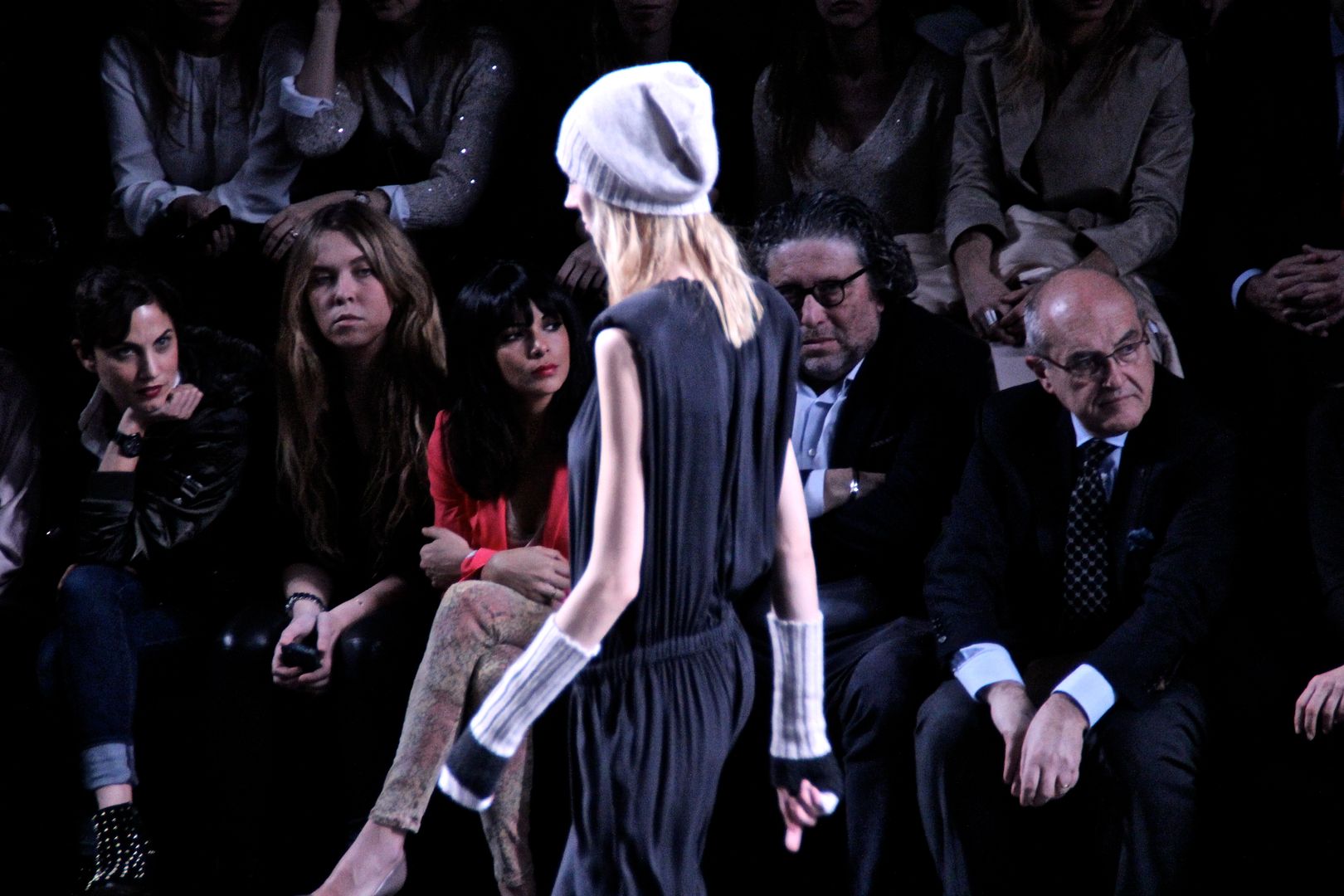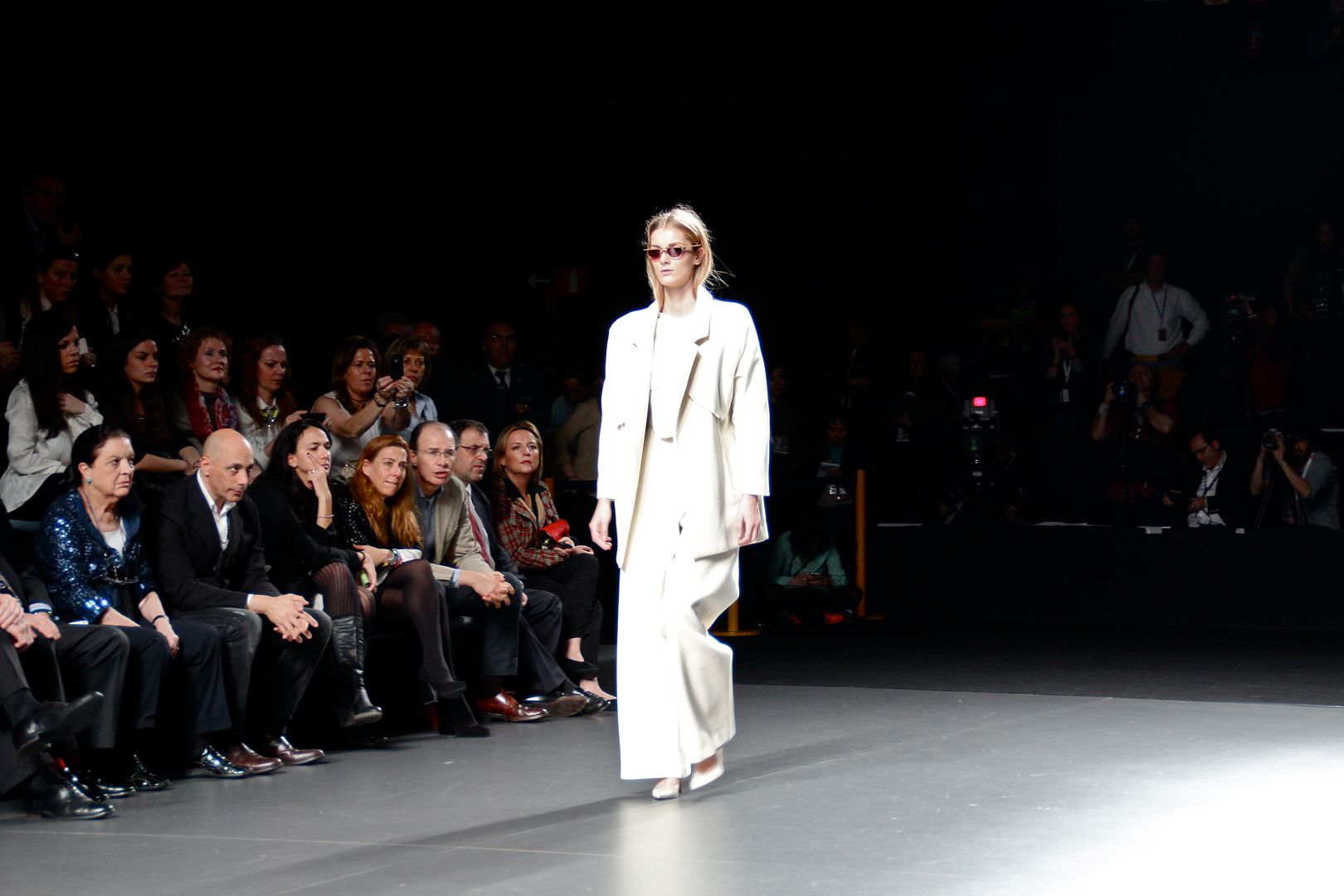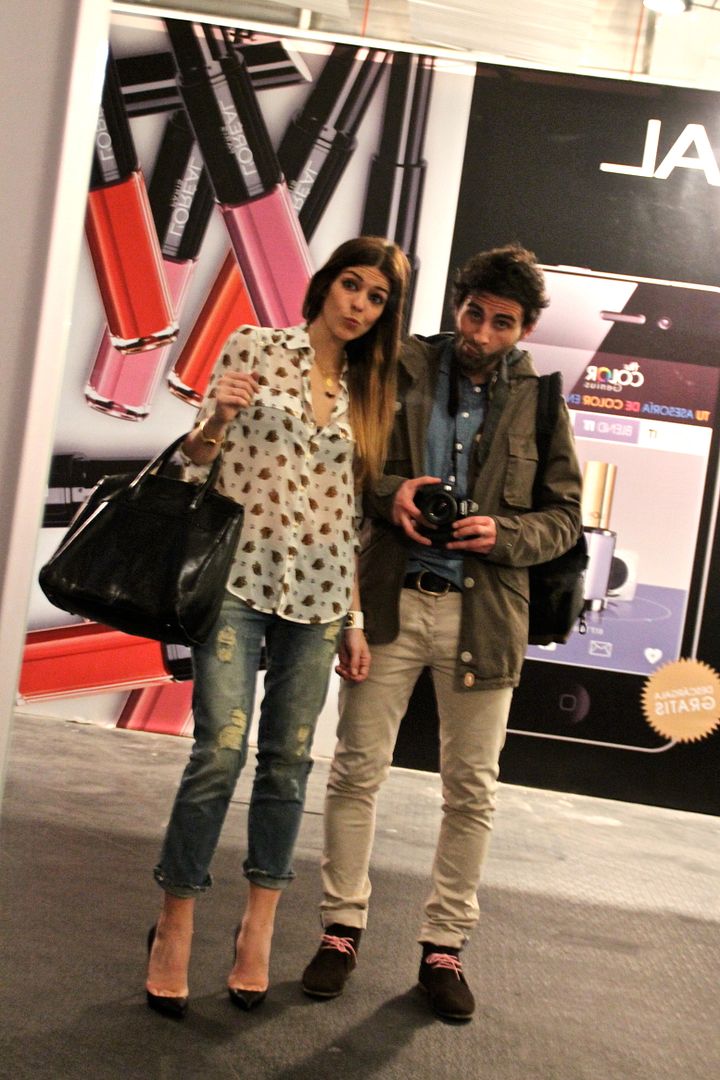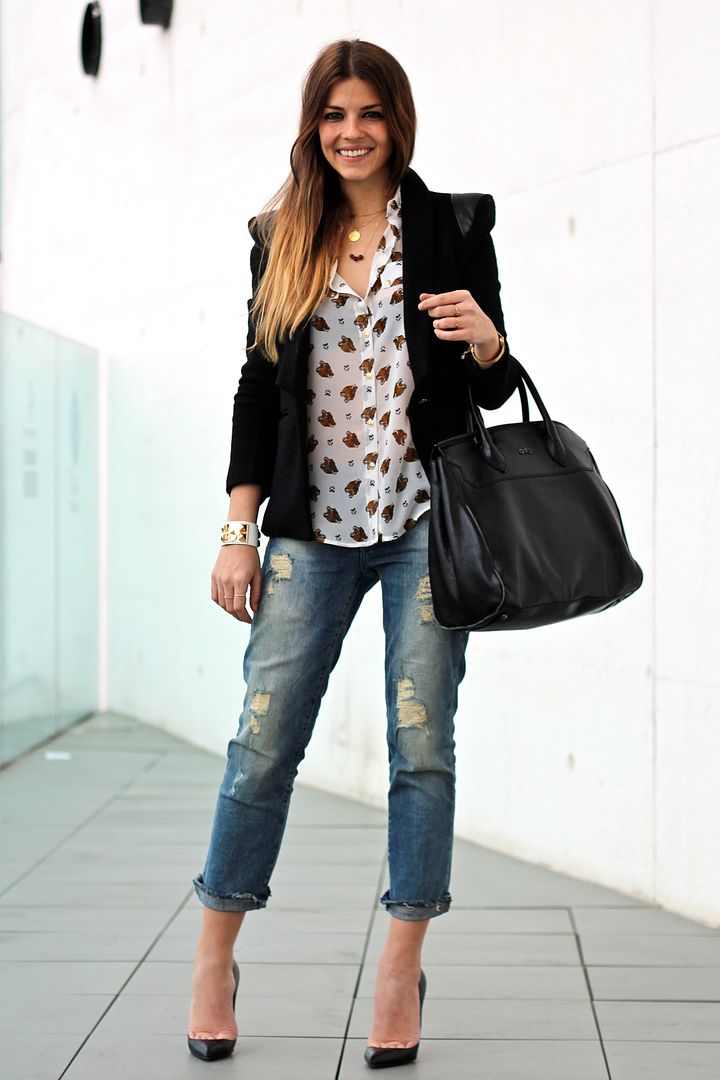 Hi there! Here you have some pics of the lovely day I spent yesterday. It was my birthday and I enjoyed the day at the Madrid Fashion Week with my lovely boy and lots of my friends. It was a really happy day! I attended some fashion shows as Etxeberría, TCN, María Escoté…have some gins and, most of all, smiling the whole day
I chose a confy but chic look, pairing my boyfriend jeans with sttilettos, black blazer and my new shirt with tigers print. I love it!!! I also needed a huge bag to spend the whole day out of home.
Hope you like it, have a lovely friday!
XXX
¡Buenos días a todos! Lo primero quería daros siete millones de gracias por todas vuestras felicitaciones y gestos de cariño. Ayer pasé un día de cumple increíble. Disfruté con mi chico, un montón de amigos y mi familia pero, además, me encantó conocer a muchas lectoras durante el día en la MB Madrid Fashion Week. Asistimos a todos los desfiles del día, tomamos unos cuantos gins en el Kissing Room, recibí un montón de sorpresas y regalitos y soplé las velas por la noche en la riquísima tarta que me hizo mi hermana Adri (la podéis ver en una de las fotos) Ella es especialista preparando esa riquísima tarta de galleta, chocolate y lacasitos…ñam!!!
Además, me hizo mucha ilusión ser parte del jurado L´Oreal. Pude participar votando mis colecciones preferidas y al mejor modelo que, por primera vez, ¡fue a parar a un chico! El guapísimo Antonio Navas que, además, donó el premio íntegro a una asociación benéfica. Si es que encima es buena persona…¡ese chico se merece todo! Me hizo también mucha ilusión escuchar mi nombre como miembro del jurado de la boca de Laura Sánchez, presentadora de la entrega de premios de esta edición.
Os dejo algunas fotos de los desfiles a los que asistimos, entre ellos Etxeberría (tengo debilidad por este diseñador), María Escoté, TCN…espero que os gusten.
Sobre mi look decidí ir cómoda pero chic, combinando mis boyfriend jeans con stilettos, blazer negra y mi nueva camisa con estampado de tigres que me flipa. Me parece muy original y estilosa. Además, como me iba a pasar el día entero por ahí, decidí llevar mi maxi bolso en el que todo cabe, perfecto para esos días que necesitas llevar la casa a cuestas.
¡Por cierto! Como muchas me preguntasteis el otro día por ellos, os pongo abajo el link a los pantalones que es más práctico que poner la referencia. En realidad no son boyfriend, sino que me los he comprado dos tallas más grandes para conseguir ese efecto y quedan realmente genial

Espero que os gusten las fotos y mil gracias otra vez. ¡Me hace muy feliz compartir mi día con vosotras!
¡¡¡Os deseo un feliz viernes y un genial fin de semana!!!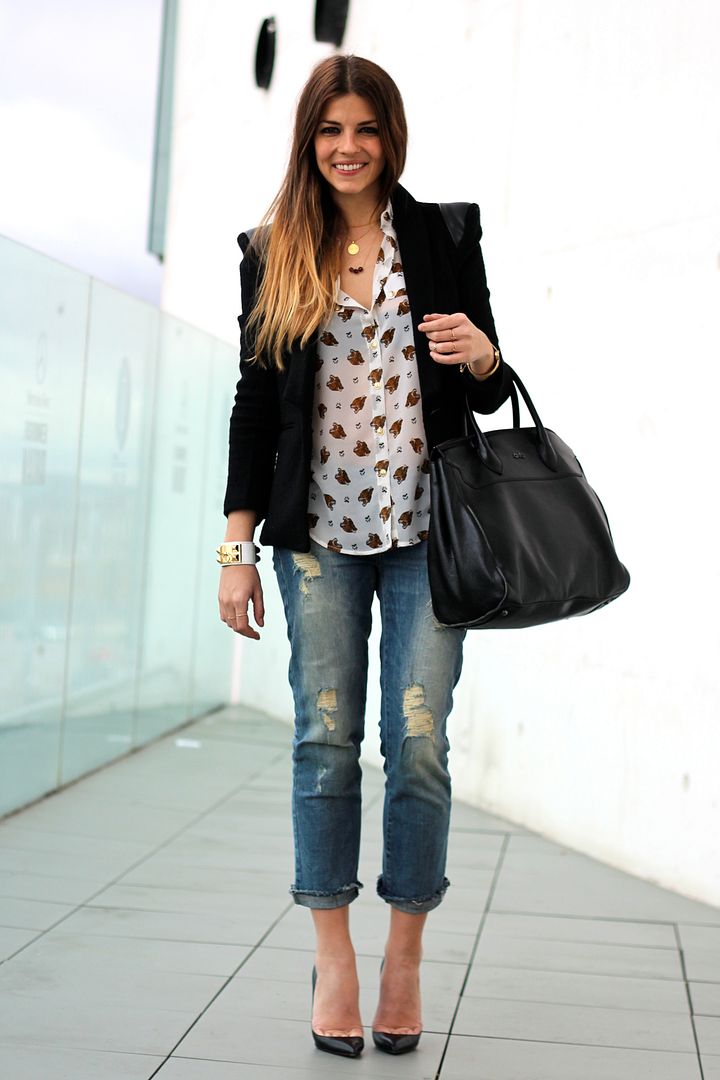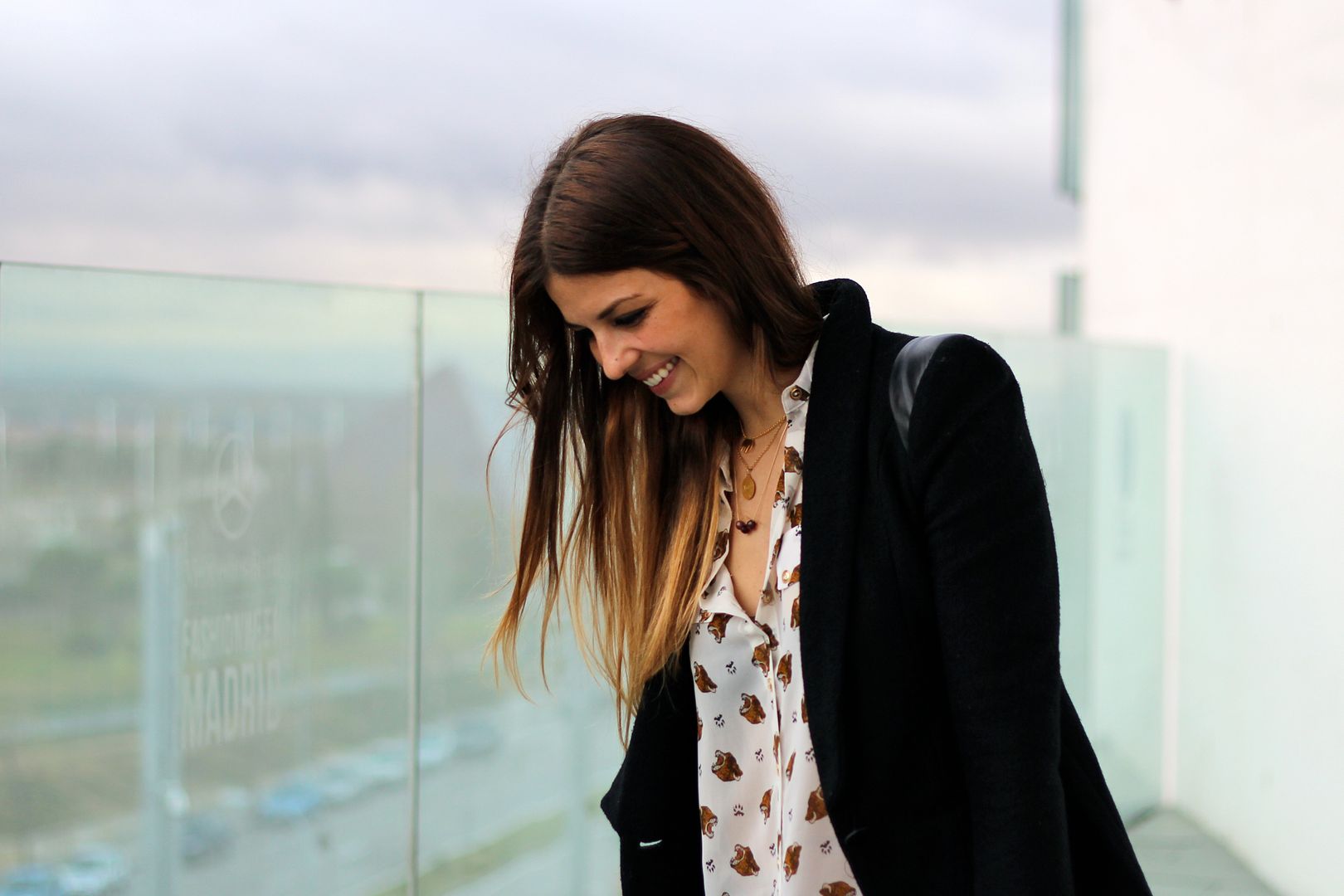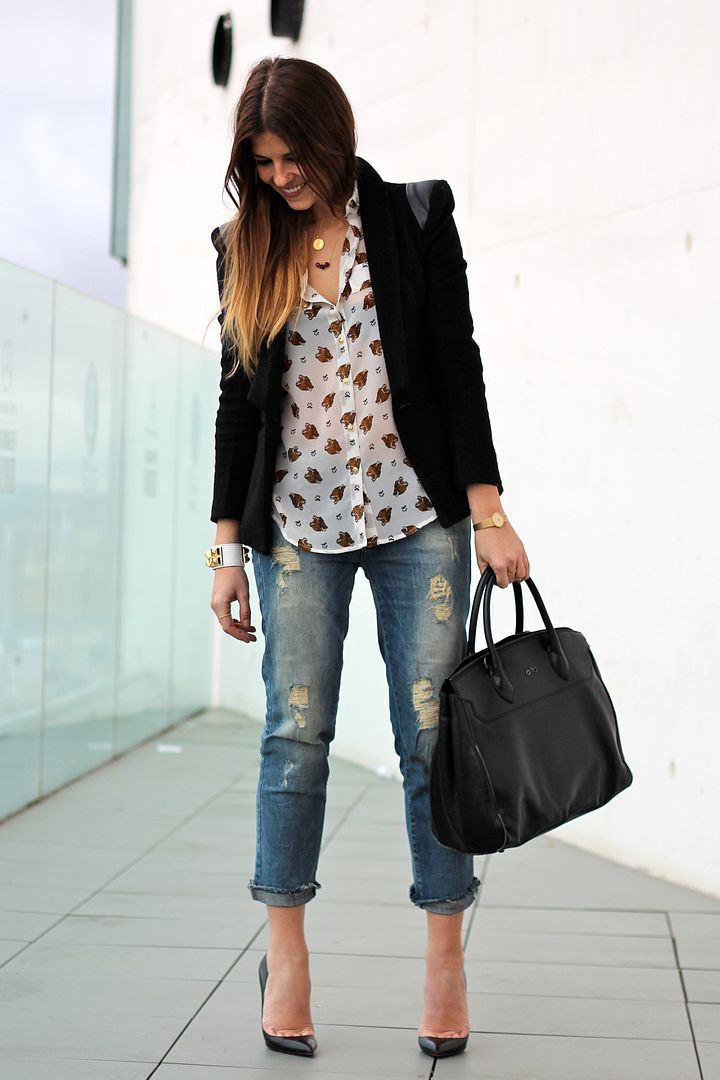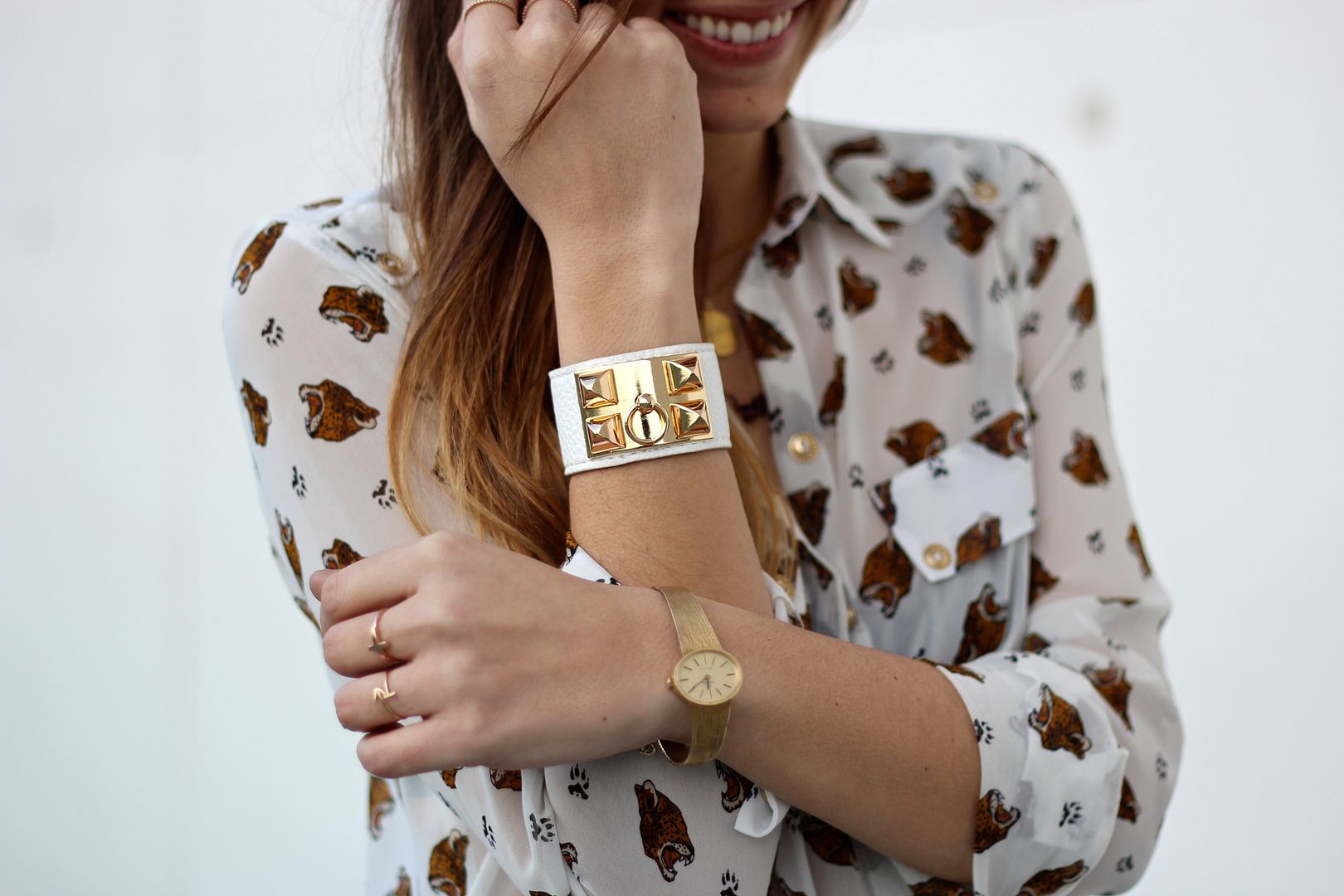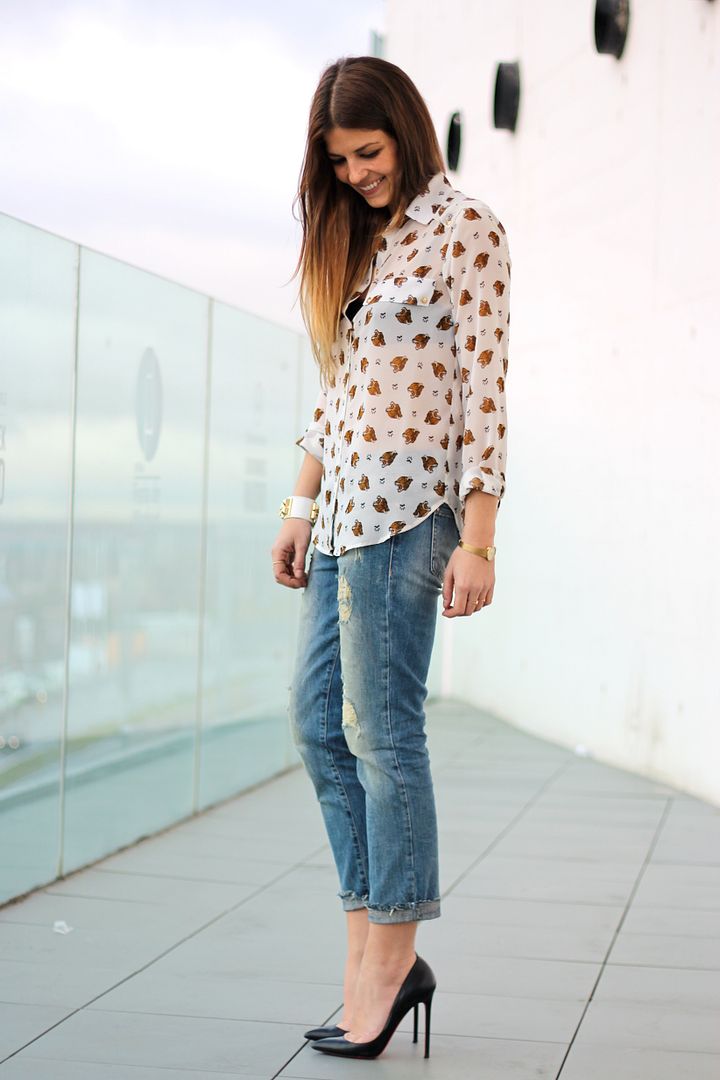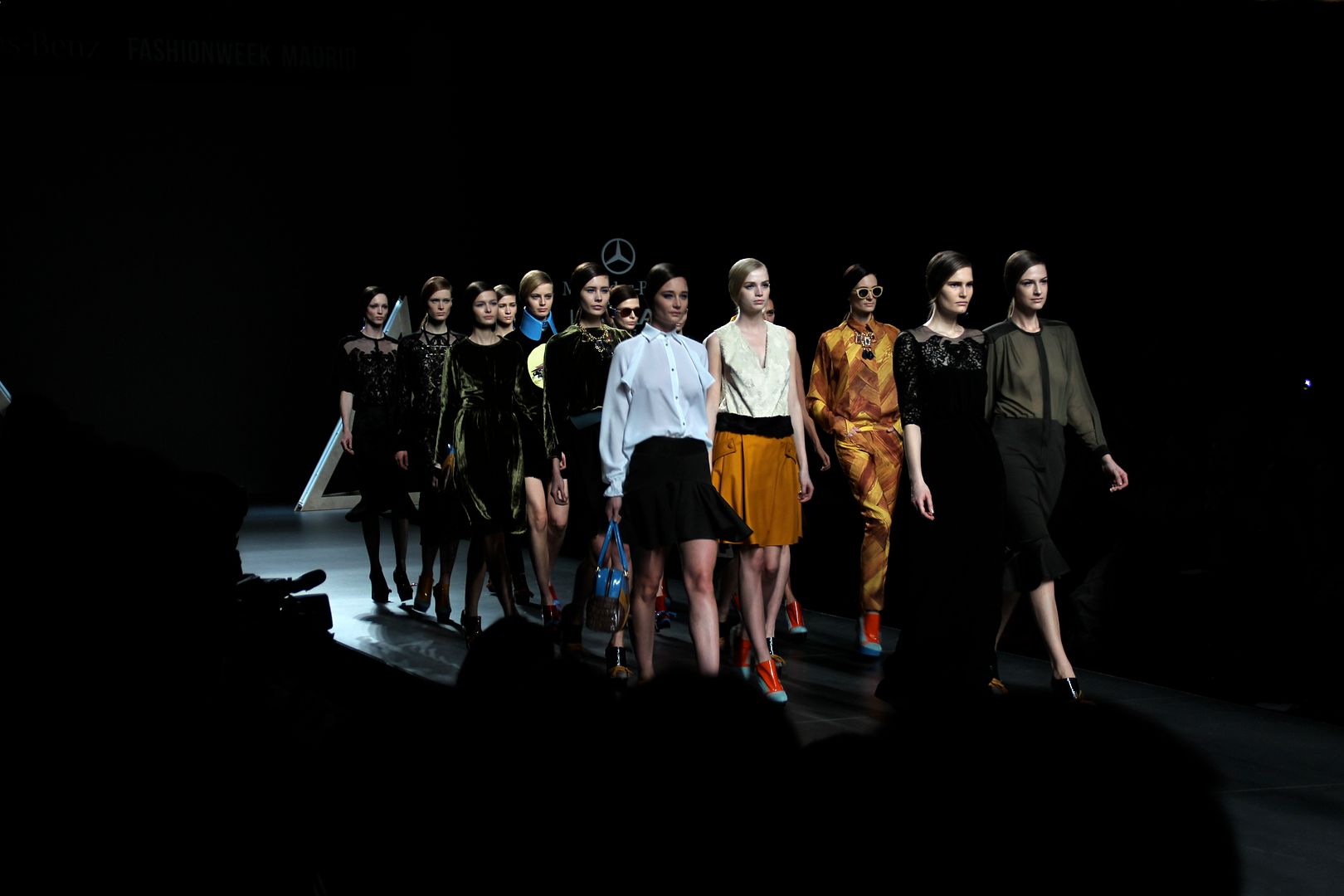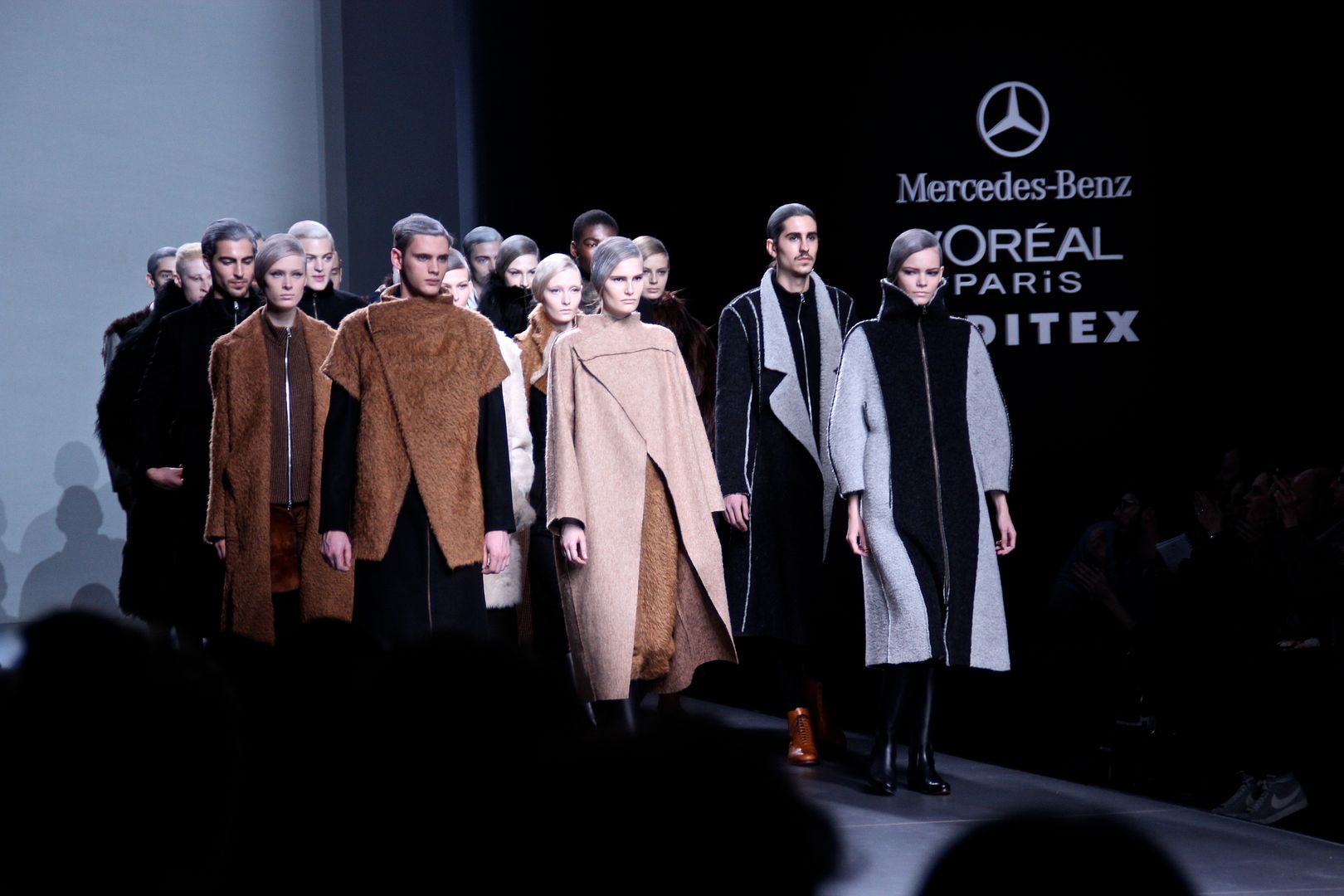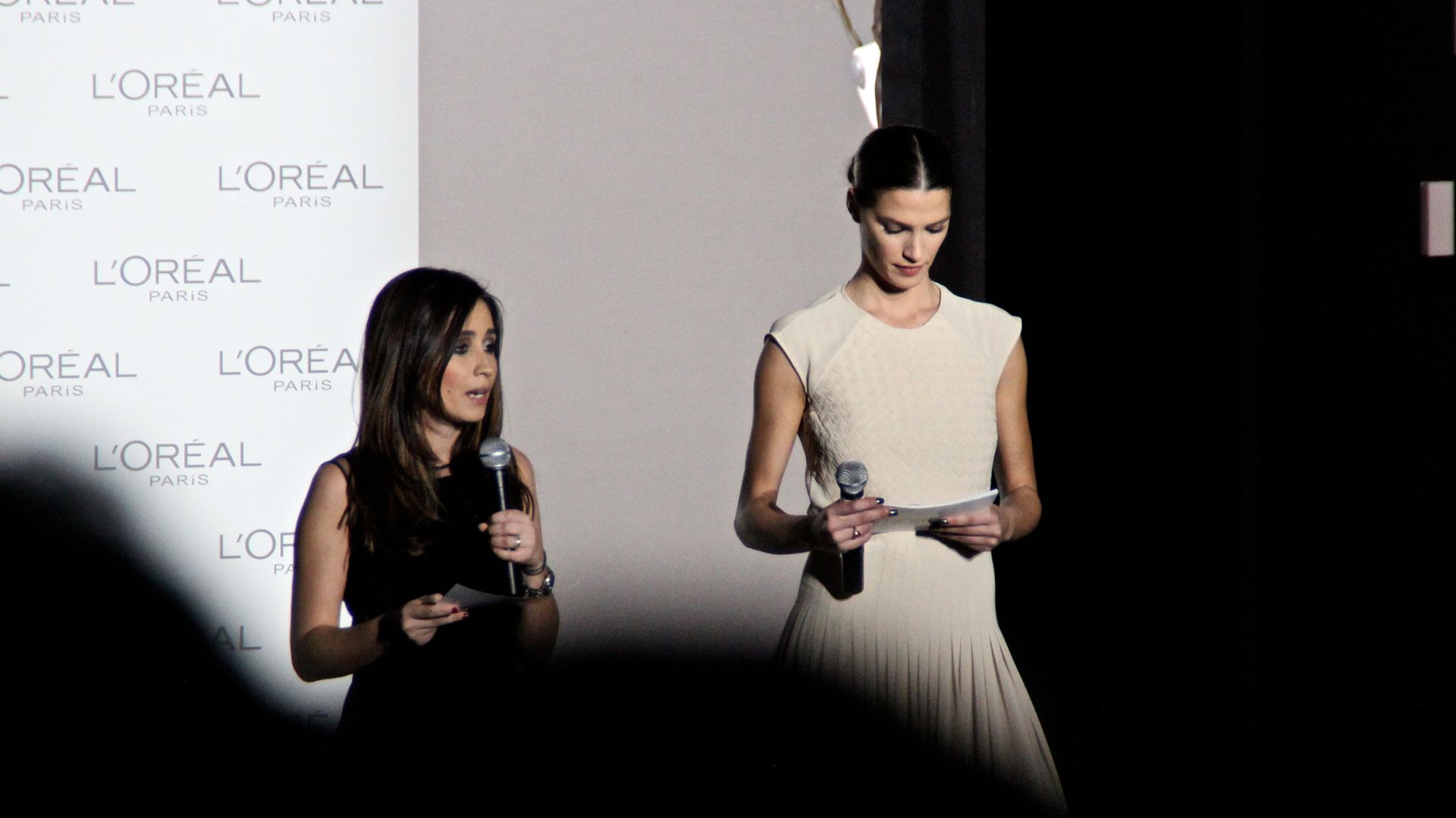 Camisa/Shirt: SuiteBlanco (SS 13)
Blazer: Choies
Pantalones/Pants: Zara (SS 13)
Bolso/Bag: Aïta (FW 12)
Anillos/Rings: LeCarré
Reloj/Watch: Omega Vintage (From mum!)
Zapatos/Shoes: Christian Louboutin
Pulsera/Bracelet: Lowlita&You (SS 13)