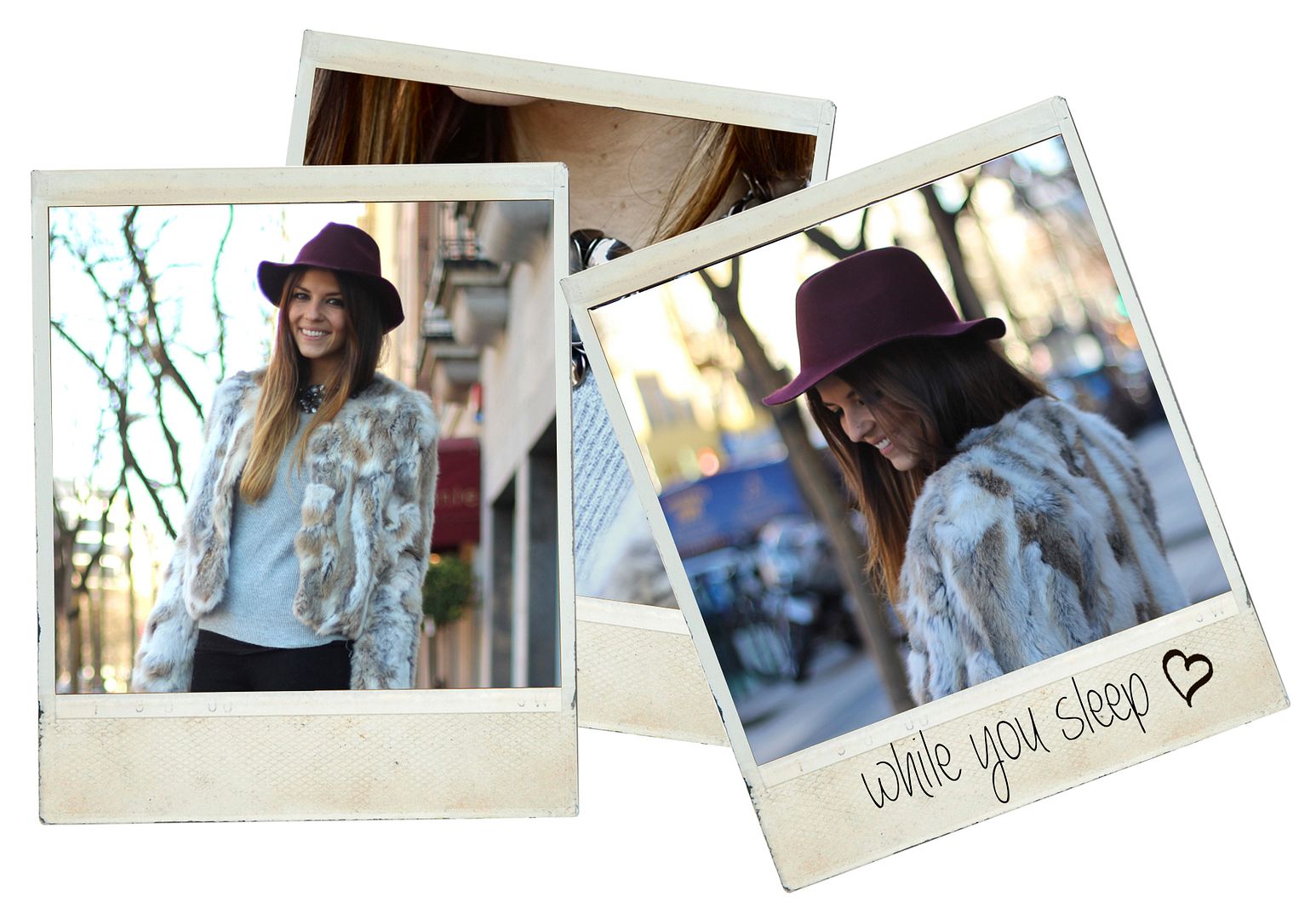 To celebrate it´s friday I have a little (yet super cool!) surprise for you. This awesome fur leather purse with animal print from Hope 1967. The brand is an expert designing accesories and I really love this one.
Para celebrar que es viernes tengo una pequeña (¡pero muy chula!) sorpresa para vosotras. Esta preciosa cartera de de Hope 1967 en piel de potro con estampado animal. Esta marca es especialista creando accesorios y este me parece realmente genial.
But they have great clothes too, as this fur jacket that I´m wearing in this look. You already know it because I have wore it in many occasions: with party glam dresses, leather pants and sneakers…and now with skinny jeans and burgundy hat. The perfect partner to fight against cold!
To participate follow the instructions below and cross your fingers

Have a great weekend, thousands of kisses!
Pero no solo diseñan complementos, la línea de ropa es una pasada, como esta chaqueta de pelo de Hope 1967 que ya conocéis. Me la he puesto un millón de veces: con vestidos de fiesta, con pantalones de cuero, con zapatillas…y en el look de hoy la combino con pitillos negros, taconazos y mi adorado sombrero burdeos. ¡Me chifla! Es el aliado perfecto para luchar contra el frío.
¡Mucha suerte a todos y feliz fin de semana!
Chaqueta/Jacket: Hope 1967 (FW 12)
Jersey/Sweater: Choies (FW 12)
Pantalones/Jeans: SoJeans
Sombrero/Hat: Coosy (Sold out)
Collar/Necklace: Romwe (Sold out)
Botines/Booties: Zilian (FW 12)
Bolso/Bag: Aïta (FW 12)
Para conseguir vuestra cartera de Hope 1967 los requisitos son los de siempre:
- Ser fans en Facebook de Hope 1967 (click AQUÍ)
- Ser fans en Facebook de Trendy Taste (click AQUÍ)
- Dejar vuestro nombre y email en el siguiente formulario
*Only for Spain residents/Solo para residentes en España*
*The giveaway ends on february 20th/El sorteo termina el miércoles 20 de febrero*