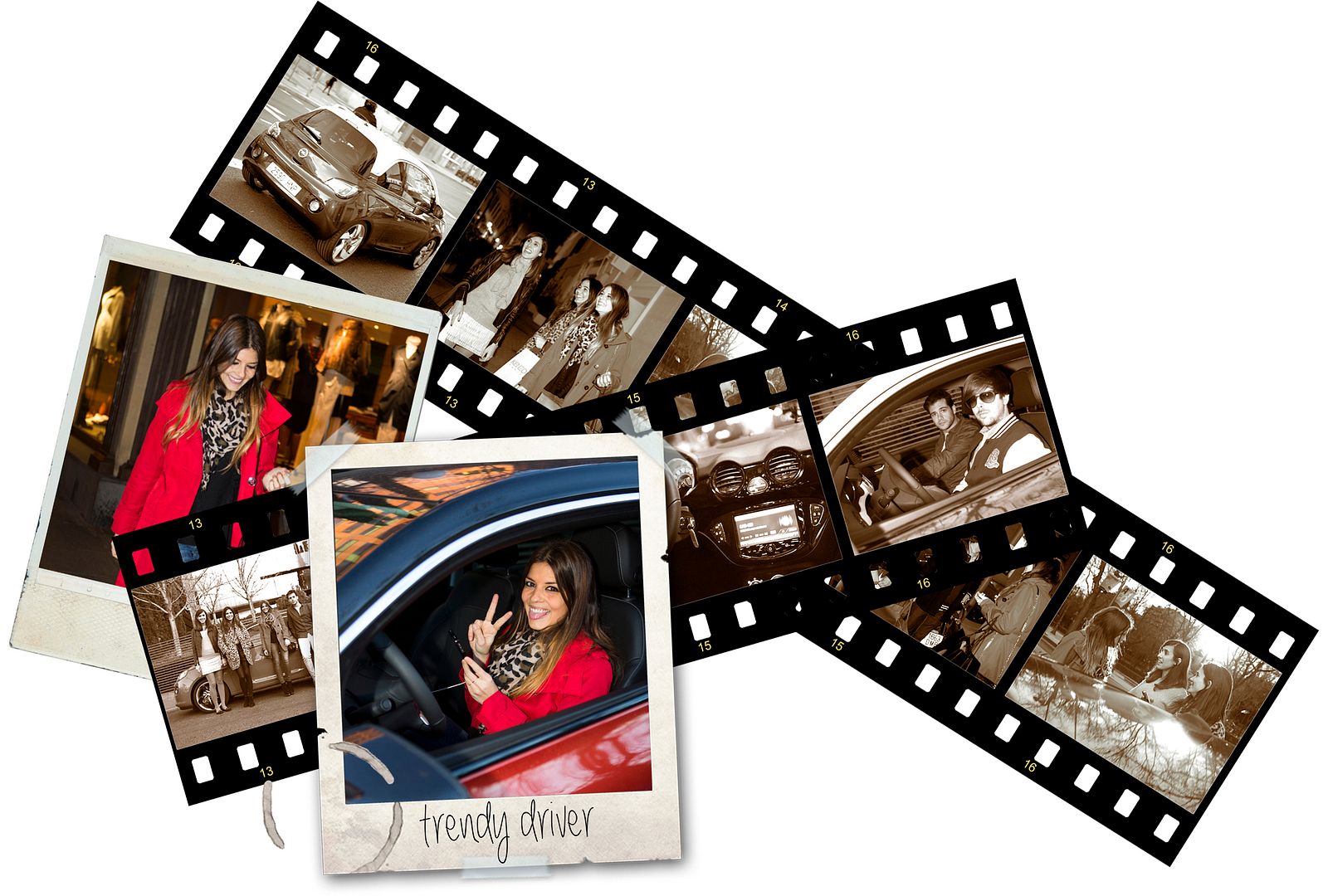 Here you have some pics of an action I'm doing with Opel Spain to show you all their brand new model, a tiny city car called Adam. Last Friday, Opel invited me and my lovely blogger friends Cup of couple, Dos en la pasarela and Madrid Fashion to have a really good fun evening riding an Adam all over Madrid. We spent some hours together, shopping  and discovering the wonders of this car. As many of you already know, I love driving and this car has been a nice discovery for this season. It has the ideal size for my city, a smart design and many little details which make the difference. Adam is a perfect choice for an urban modern woman ;).
For this amazing day, I chose a comfy and chic outfit, my own interpretation of turning Adam into a look. I wore my lovely red trench, a black knit sweater, jeans and my wonderful booties from Friis&Co.
But there is also another gift from Opel which I want to thank them. They have invited me to the Goyas party, the main cinema event here in Spain, where I'll be able to meet some of our best actors and actresses. I bring you some pics of my Karen Millen dress for the event…I couldn't wait till Sunday to show you it!
El viernes pasado tuve la oportunidad de participar en una acción de lo más divertida y glamurosa. Muchos ya lo sabéis por Twitter e Instagram porque lo retransmití en directo

El nuevo modelo urbano de Opel, el Adam, cinco bloggers y una ciudad, Madrid. Toda una tarde probando los coches, dando vueltas y…¡hasta ir de compras! Si si, una tarde increíble. ¿Y todo esto por qué? Pues porque Adam nos invita a los Goya, nada más y nada menos. Estaremos todos invitados a la fiesta posterior a la gran gala (a la alfombra roja todavía no llegamos ;)) Será una exclusiva fiesta que tendrá lugar este domingo tras la entrega de premios donde estarán todos los asistentes y premiados.
¡Prometo contaros todos los cotilleos!
Sobre el coche, es una monada. No suelo decir monada, ¡pero es que lo es! Un coche pequeño, cómodo y práctico para la ciudad. Es el tipo de coche perfecto para mi, de hecho, me recordó mucho a mi querido MINI. Tiene todos los extras que os podáis imaginar, pero de lo que más me gustó fue el navegador. Pasa fácilmente de mi móvil a la pantalla del Adam y me permite llegar rápido a donde quiera, escuchar mi música del móvil y utilizar el sistema manos libres integrado. La pantalla táctil de alta resolución me permite ver fotos, vídeos y hasta mis redes sociales como si fuera mi Ipad!!  Entonces utilizo el advanced park assist, que me permite aparcar sin manos, lo máximo. Y además, la función city me permite maniobrar sin ningún esfuerzo. Es comodísima, para callejear por la ciudad.
Yo llevé el Adam Jam "La Naranja Metálica", con su techo en negro perlado y sus asientos de cuero……son a la vez sofisticados con un punto rockero. ¡¡Muy yo!! Además, el que me tocó a mi, en vez de techo solar tiene un techo con pequeñas lucecitas regulables que parecen estrellas. Lo podéis ver en el vídeo que os dejo más abajo.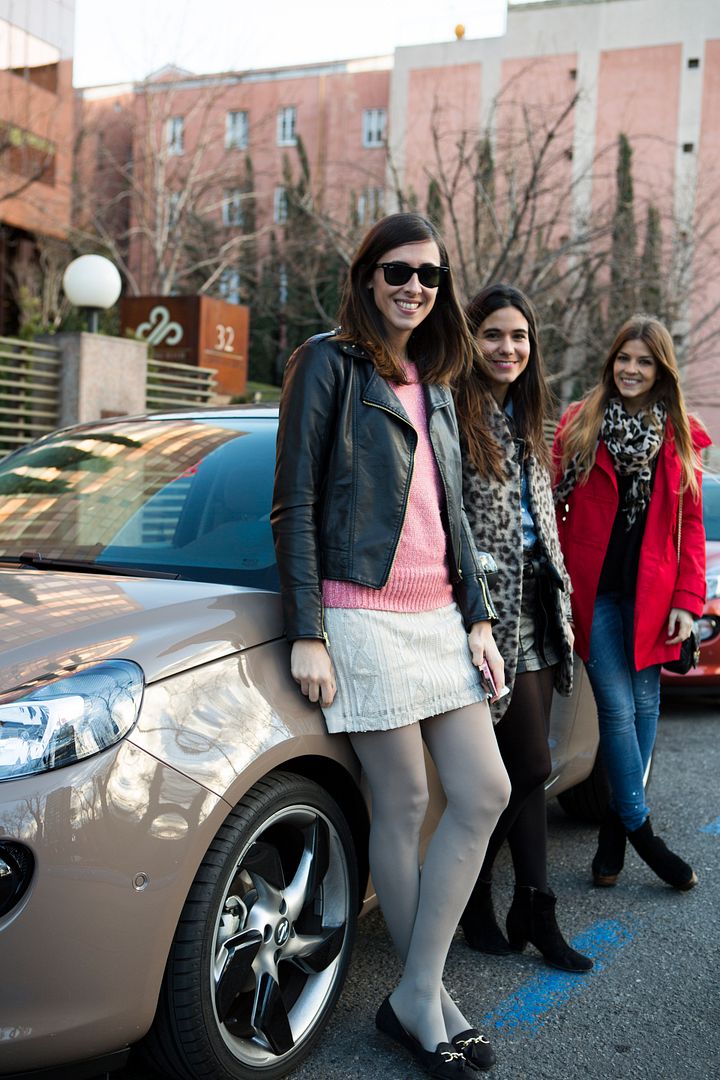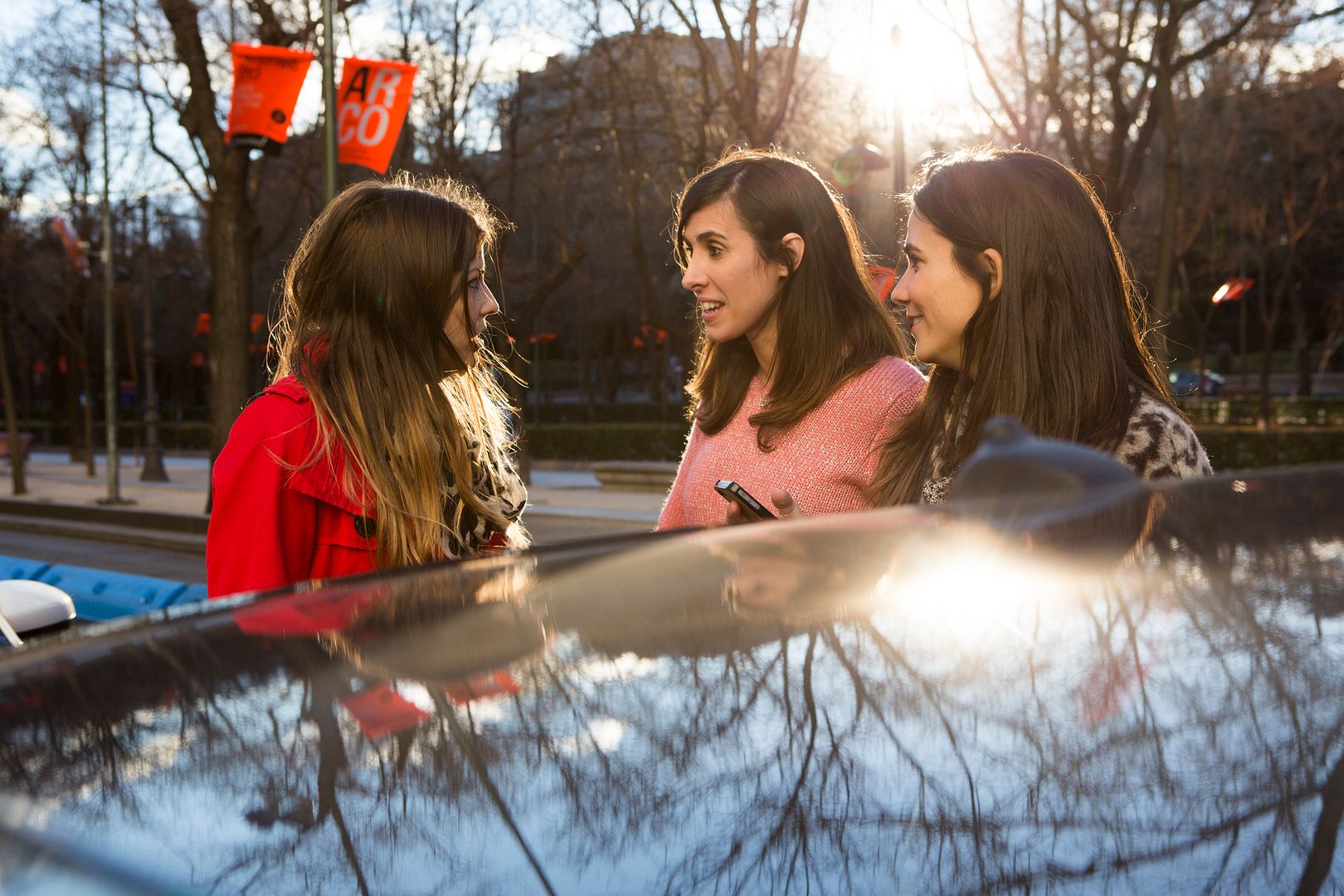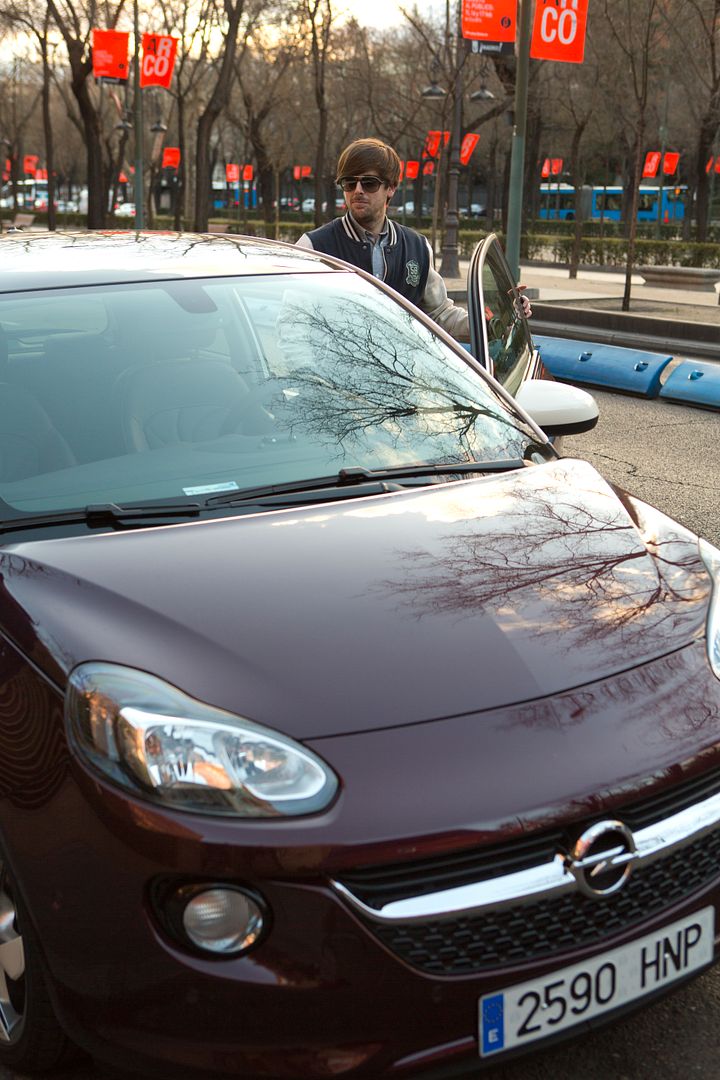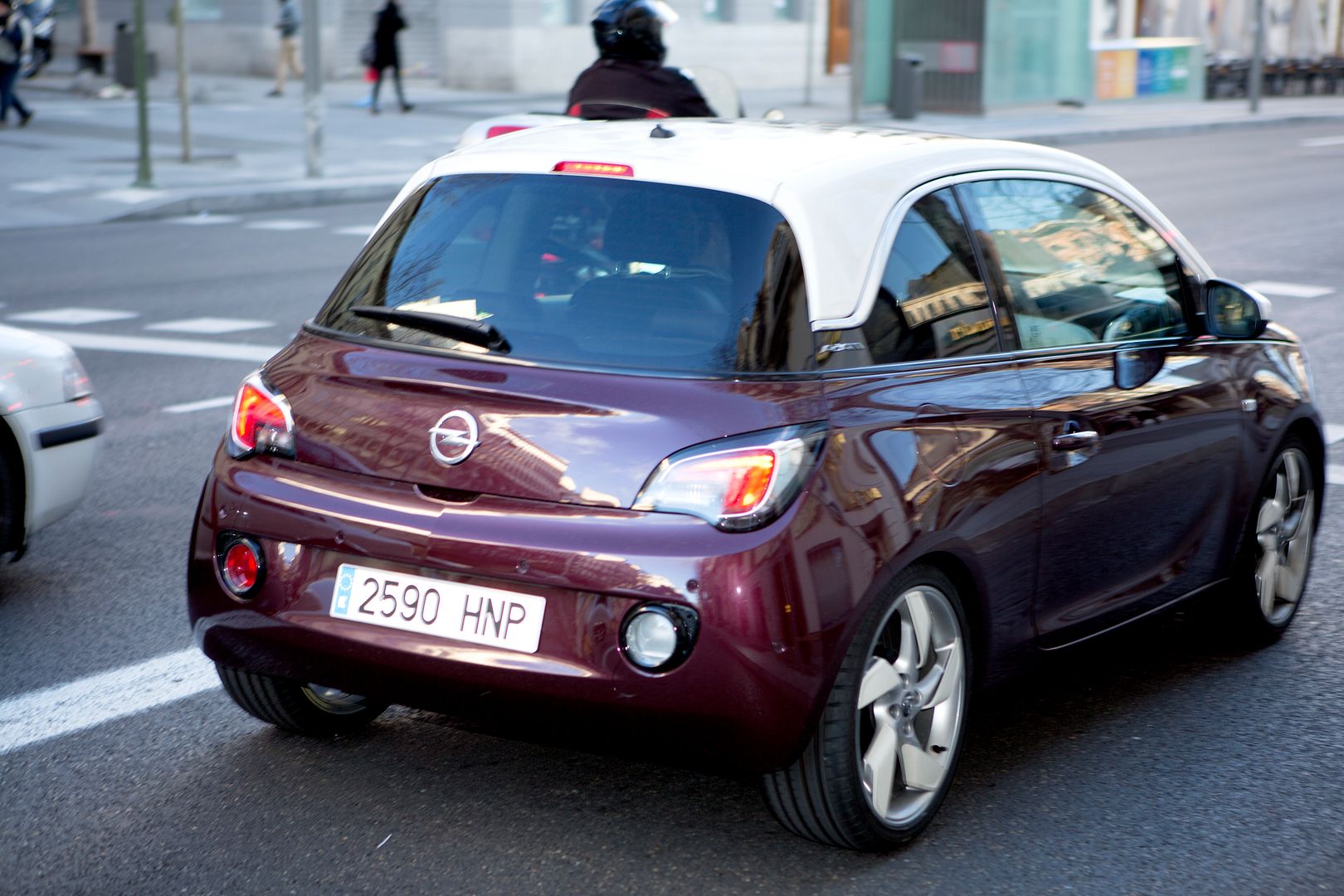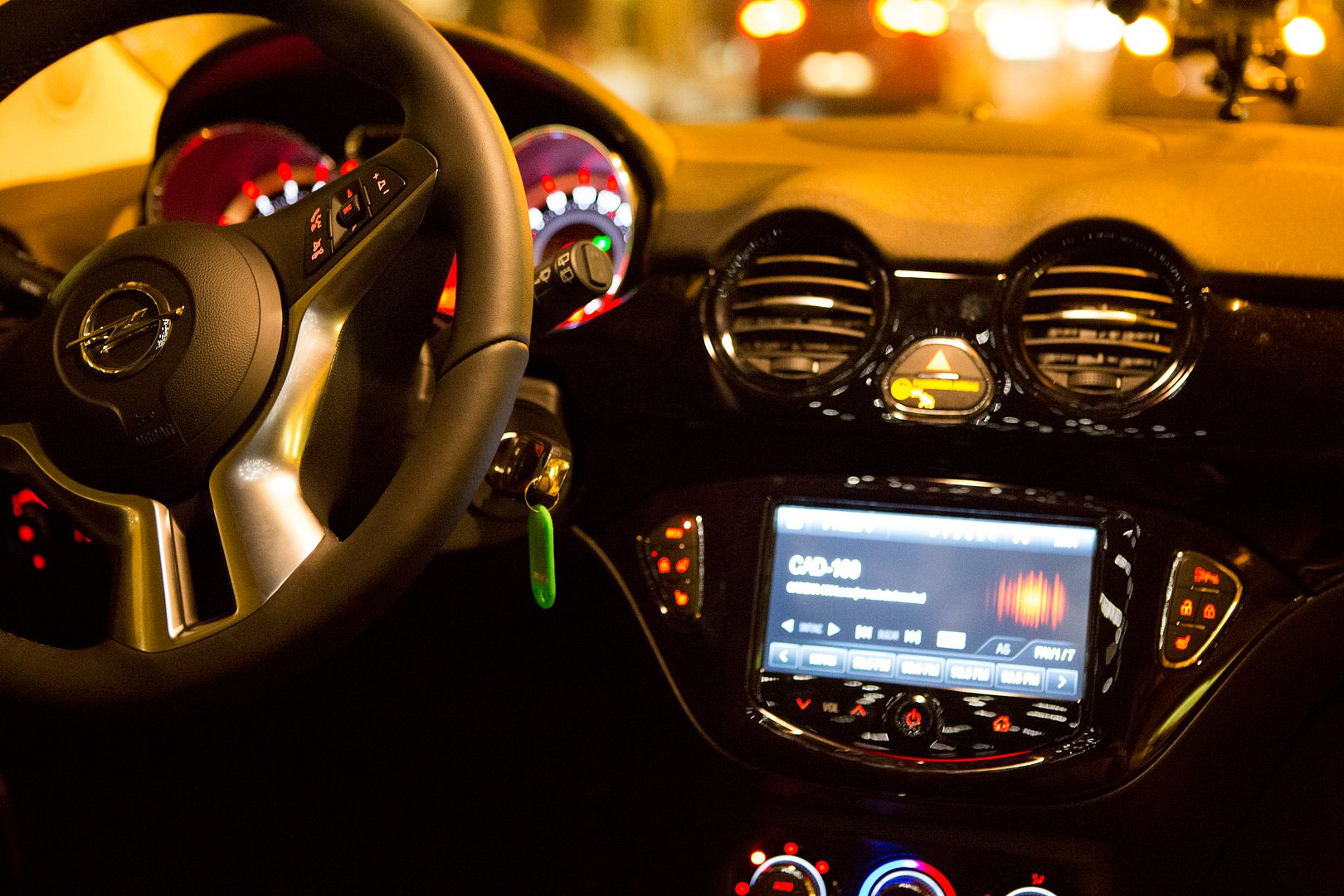 Para pasar la tarde elegí un look cómodo y chic, como el Adam

Vaqueros pitillo, jersey de punto negro y gabardina de Zara, fular de leopardo de Primark, botines de Friis&Company y bolso de Michael Kors.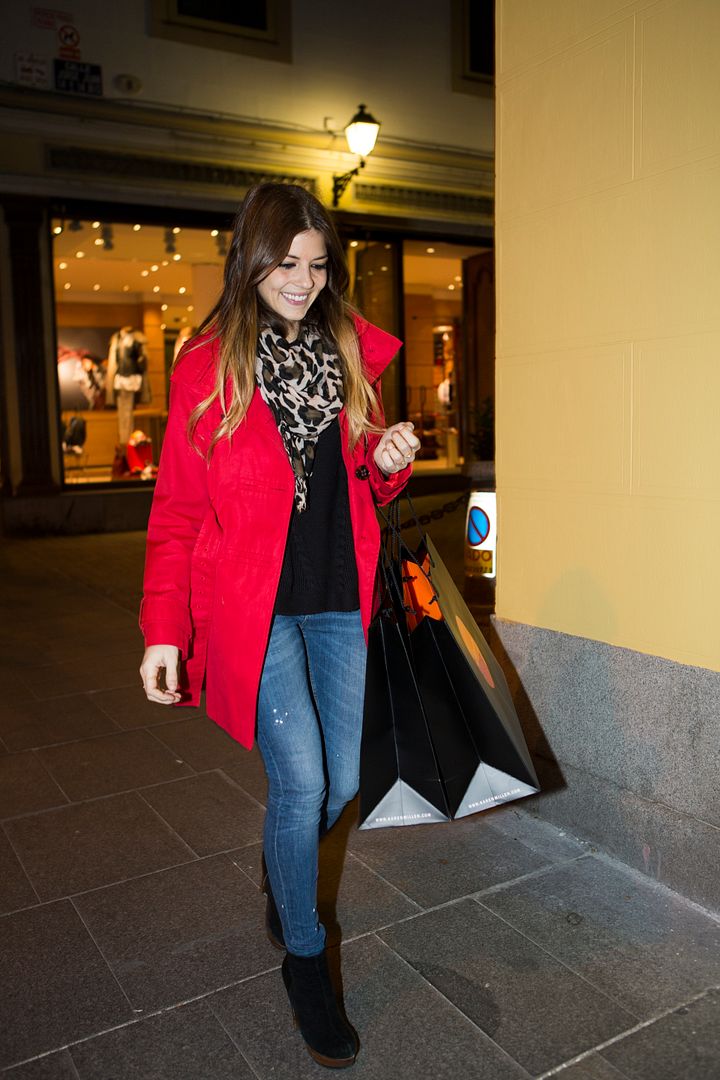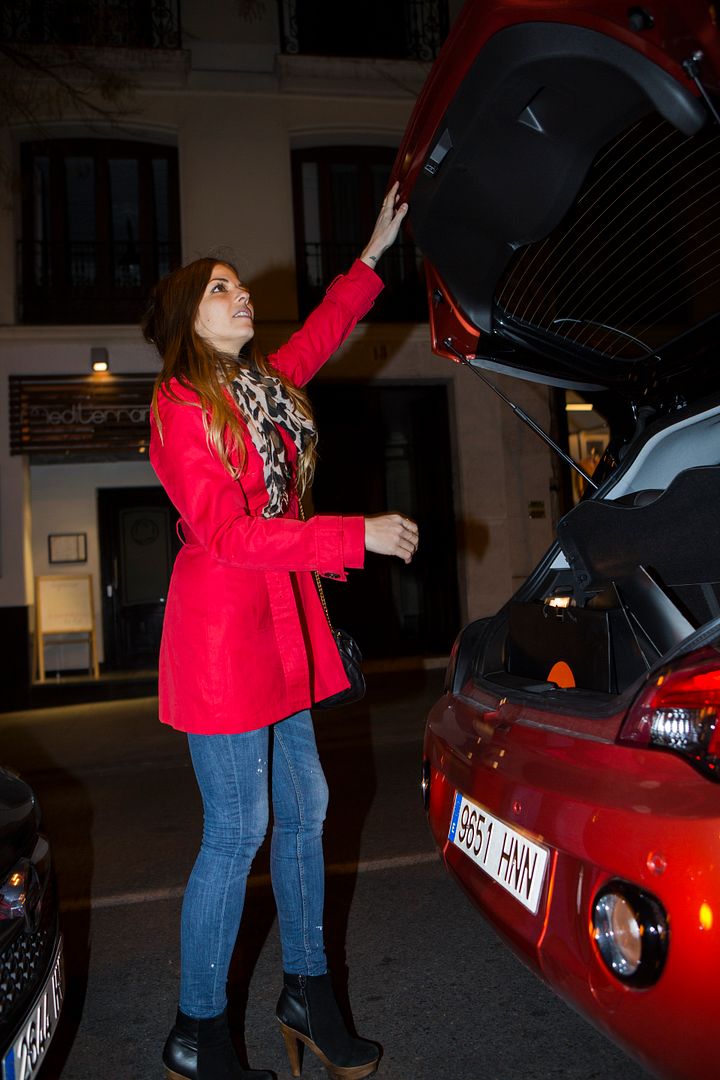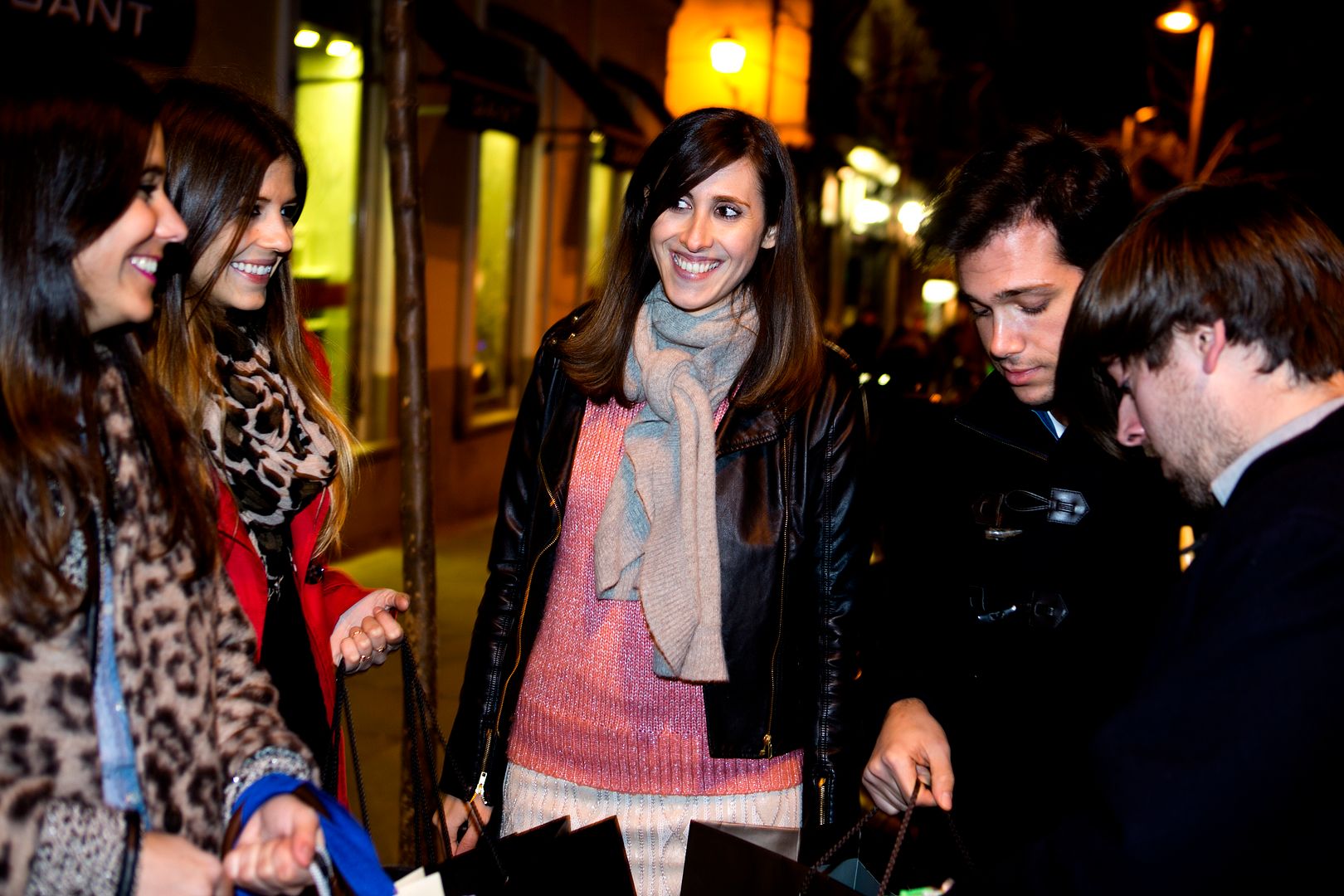 Como podéis ver en las fotos y el vídeo nos fuimos todos de compras en busca del look perfecto para esta ocasión tan especial (¡¡¡invitados por Opel!!!). Como no voy a asistir a la gala, sino a la fiesta, elegí un vestido corto de cóctel. El "largo" se lo dejo a las estrellas de cine

Y, cómo no, como cada vez que tengo una ocasión muy especial voy a Karen Millen. Confío plenamente en los increíbles vestidos de la diseñadora británica y también en los consejos y ayuda que la encargada y dependientas de su tienda de Madrid me ofrecen siempre que entro. Aquí tenéis un adelanto del vestido…después haré un post con el look completo y todo lo que pueda ver esa noche. De momento podéis ver el vestido en su web pinchando AQUÍ.
¿Cómo combinaríais vosotras este precioso vestido para esa ocasión tan especial?
Por último os dejo el vídeo, donde nos podéis ver conduciendo los coches y apreciar el techo de estrellas.
¡Mil besos!