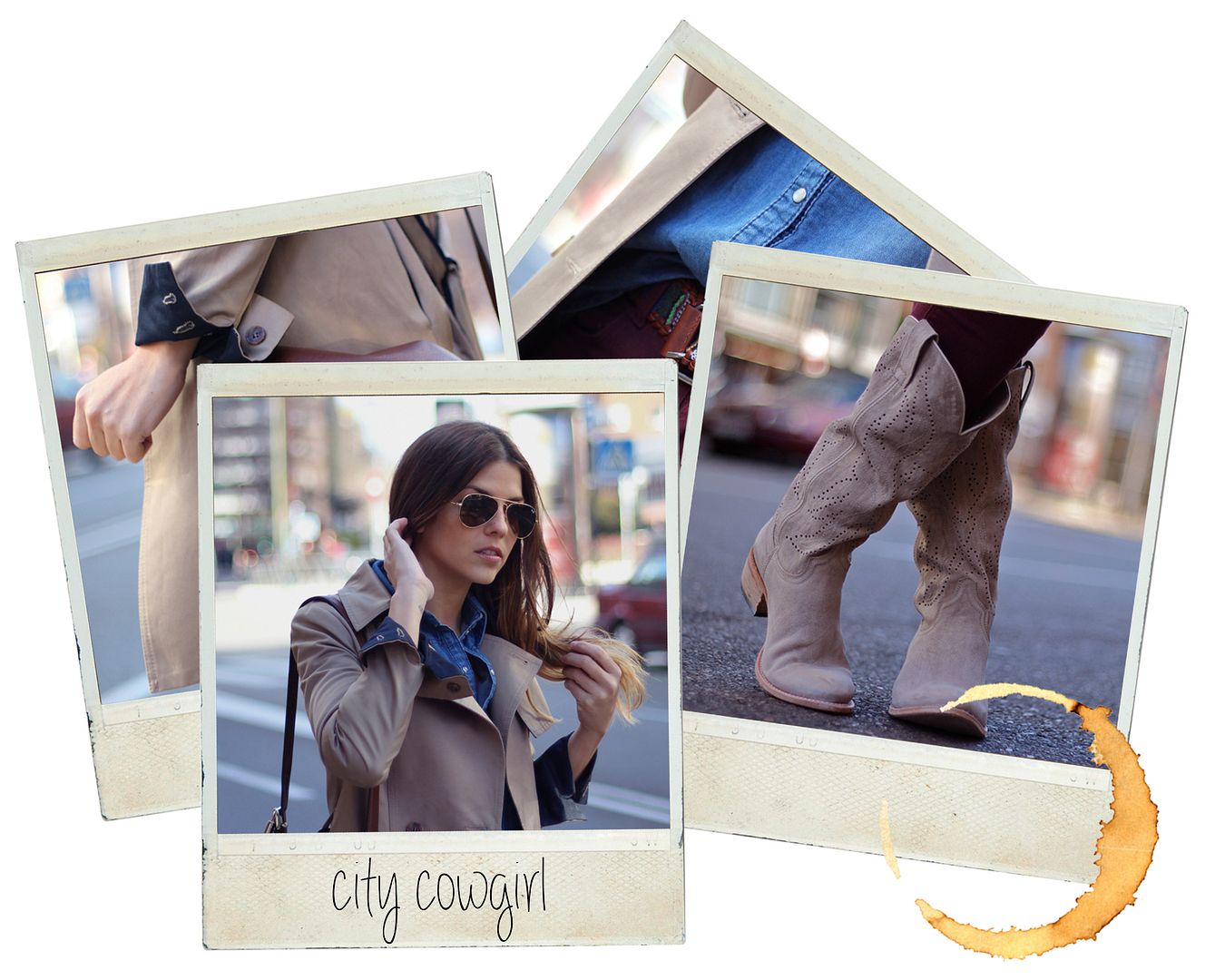 I´m excited to have (at least!) another pair of Sendra boots in my wardrobe. I love the brand, their designs, the super high quality of their products…everything!!! They never fade and they will never get damage. The truth is that I prefer spring looks to wear them, they are the coolest shoes to wear with your dresses, skirt and shorts with no tights. Their boho and country style will make your outfits special. But, It´s too early to wear them that way, so I decided to create a look for them with jeans, denim shirt, ethnic belt and trench.
Do you like it? How would you wear them during the winter?
Thousands of kisses!
Estoy emocionada de tener (por fin!) otro par de Sendra en mi armario. Me alucina esta firma: sus diseños, la increíble calidad de sus botas…¡¡¡todo!!! Nunca pasan de moda y jamás se estropean (¡son mágicas!) Ya veis que soy una enamorada de ellas, aunque la verdad prefiero los looks primaverales para llevarlas. Son las mejores botas para llevar con vestiditos, faldas y shorts en cuanto llega el buen tiempo y puedes ir sin medias. Su estilo boho y country harán tus looks especiales y con rollo. Pero, como no podía ni quería esperar para estrenarlas decidí crear un look para ellas. Pitillos granates, camisa vaquera, cinturón étnico y gabardina.
¿Qué os parece? ¿Se os ocurren looks para sacarles más partido en invierno?
Botas/Boots: Sendra
Gabardina/Trench: Queens Wardrobe
Camisa/Shirt: Zara (Old)
Cinturón/Belt: Pull&Bear Man (FW 12)
Bolso/Bag: Loewe
Pantalones/Pants: Coosy (FW 12)