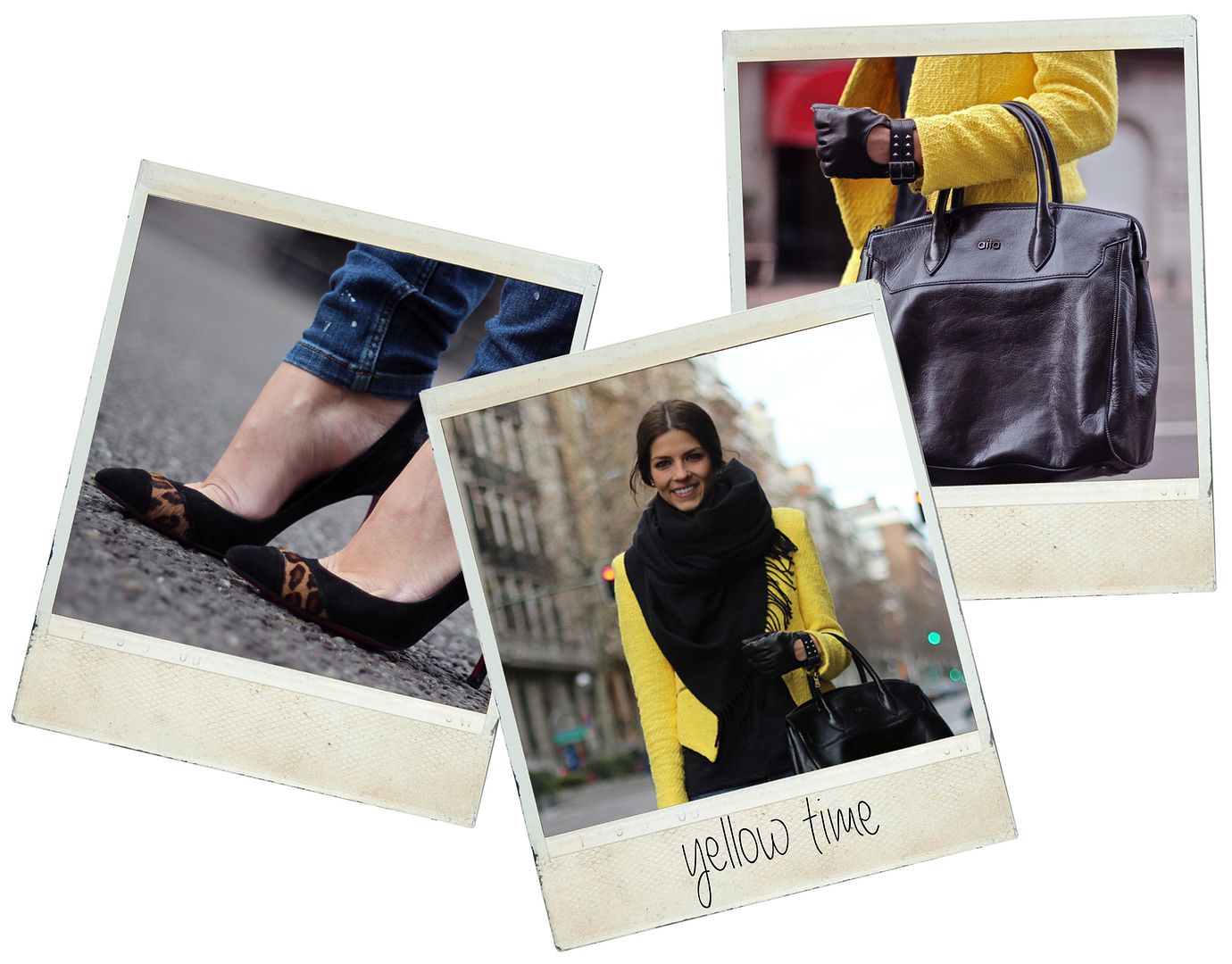 I love the animal trend, but after many seasons of exagerated leopard prints now is time for small doses. Let them take your complements and accesories! This look with skinny jeans and tweed yellow jacket works perfectly with the lion necklace and the leopard print globes and shoes. Leather details are another of the key points of the look. The t-shirt is a perfect basic, combining leather neck and cotton made, it looks great paired with the tweed jacket.
Have a great monday, thousands of kisses!
Me encanta la tendencia animal, pero después de varias temporadas de estampados muy exagerados ahora es tiempo de utilizarlos en pequeñas dosis. ¡Es el momento de dejar que se hagan con los complementos y accesorios! Este look con jeans pitillo y chaqueta de tweed amarilla (no me canso de ella, ¡me encanta!) funciona perfectamente con los pequeños detalles de los guantes, el collar y los zapatos. El cuero es otra de las claves (secretas) del look. En los guantes y, sobre todo, en la camiseta que combina el algodón con un cuello de polipiel. Es la camiseta básica perfecta y queda genial combinada con el tweed de la chaqueta y el collar metálico con forma de león. ¡Súper compra de rebajas!
Ahora ya ha vuelto el frío polar a Madrid, así que hasta dentro de unos días habrá que dejar aparcados los looks sin abrigo y calzado abierto…snifff!
Que tengáis un muy feliz lunes, ¡mil besos!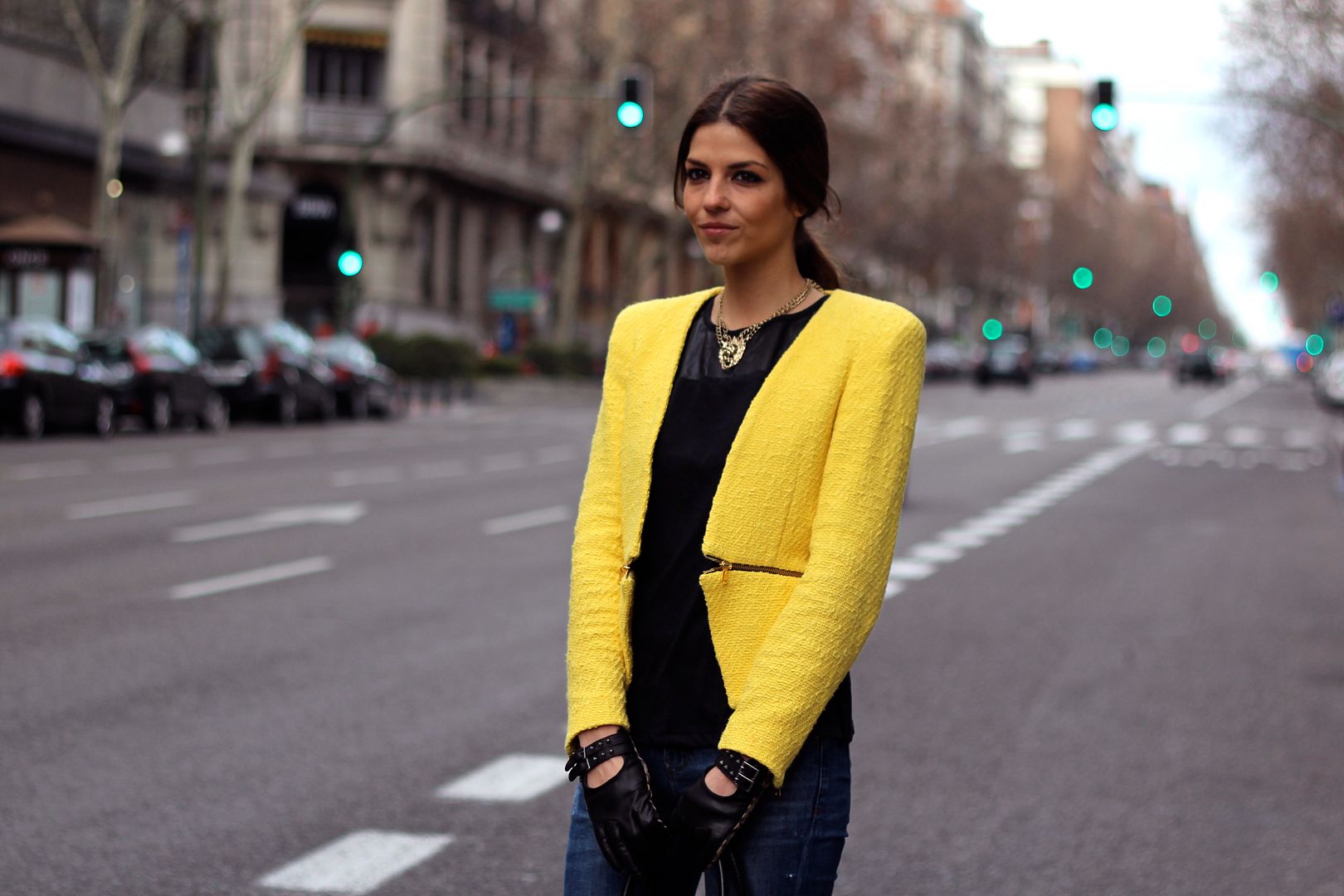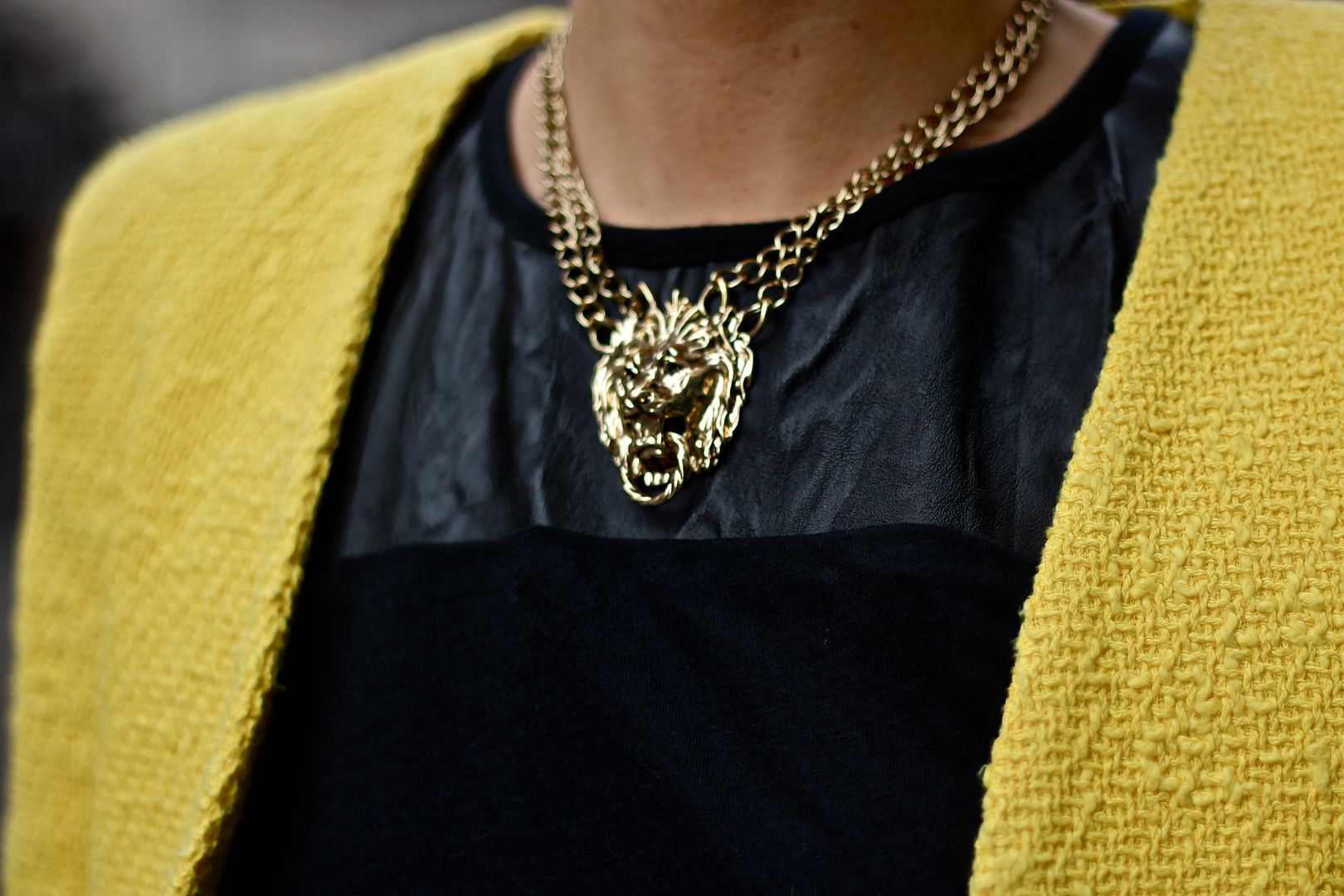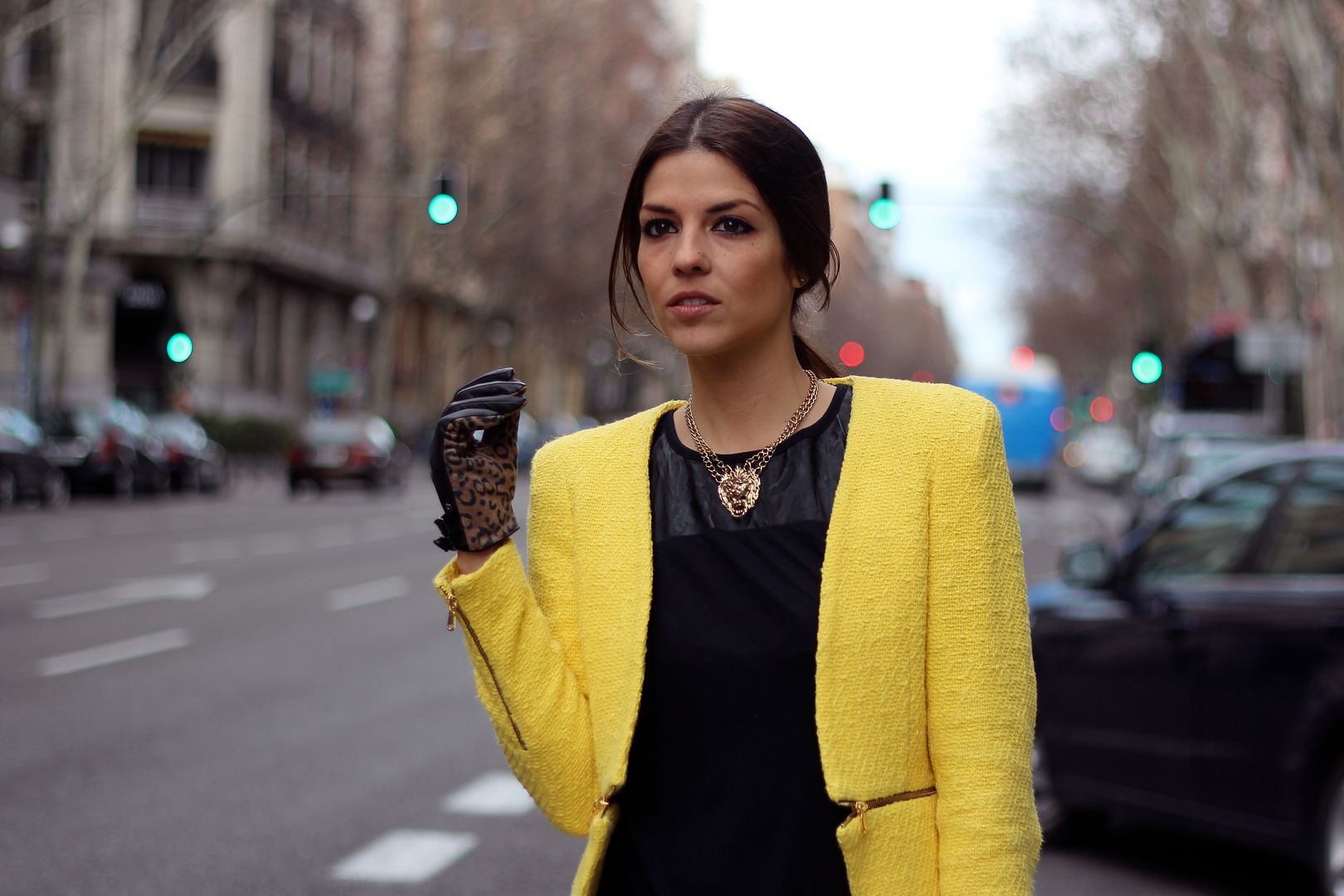 Chaqueta y vaqueros/Jacket and jeans: Zara (Old)
Camiseta/Tshirt: Celop Punto-Buylevard (FW 12)
Bolso/Bag: Aïta (FW 12)
Zapatos/Shoes: Pilar Burgos (FW 12)
Guantes/Globes: Scotch&Soda
Collar/Necklace: Lovelix