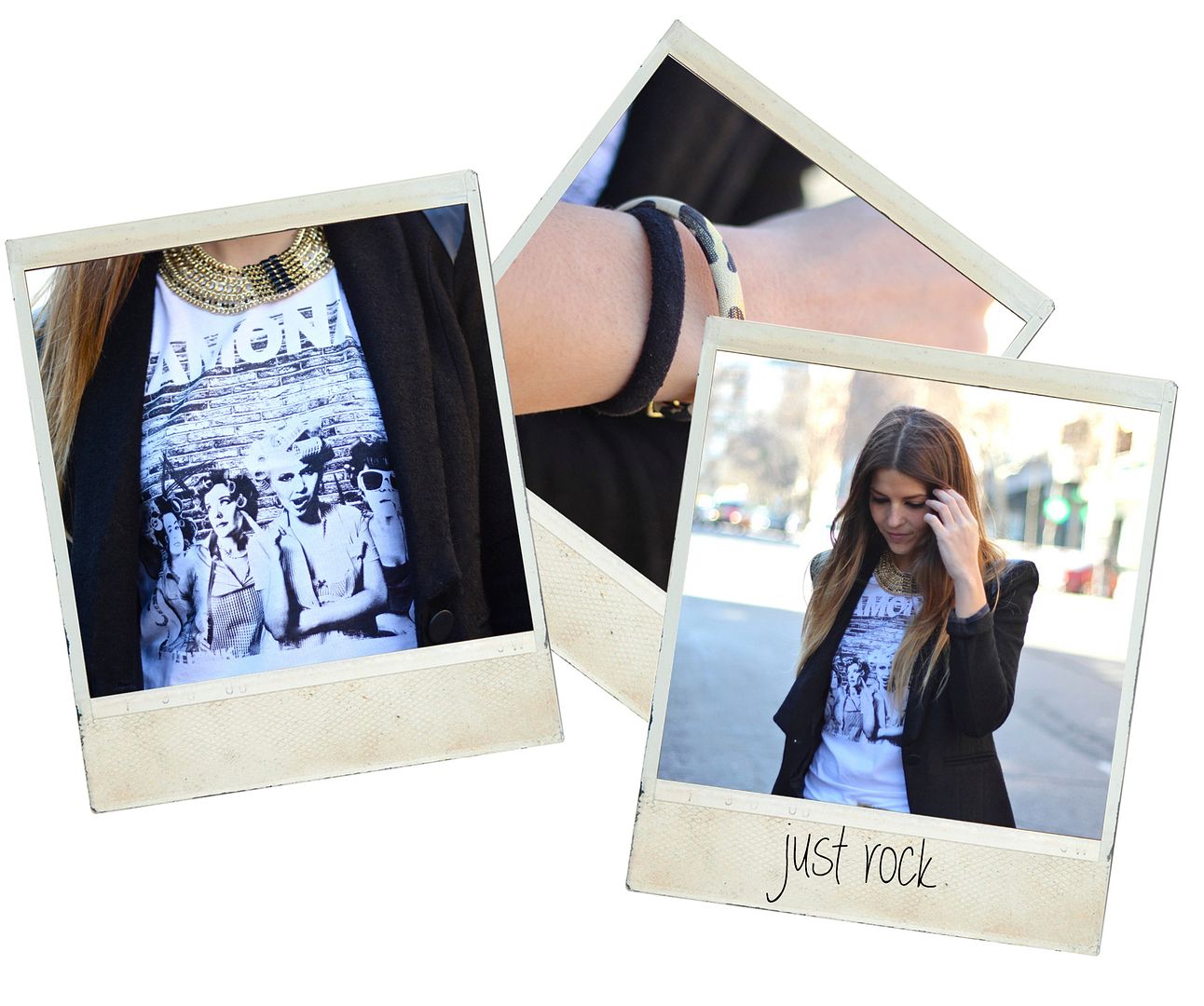 I love rocker tshirts, I have in my wardrobe lots of them! But this one is original and different. A really cool item to wear with almost every look. Don´t mind if you wear it with sporty or glam looks, it will always add a rebel funny touch. This time I paired it with a blazer, baggy leather pants, maxi bag and stilettos. Flattering and cool!
Hope you like it, thousands of kisses!
Me encantan las camisetas rockeras, ¡tengo un montón en el armario! De Nirvana, Ramones, Rolling Stones…pero esta es muy original y diferente. Me hace mucha gracia la foto de las Ramonas con los rulos. Una camiseta muy chula que puedes ponerte con casi cualquier look, ya sea más arreglado o totalmente de sport. Siempre añadirá un toque rebelde y divertido. Esta vez yo opté por blazer negra, pantalones baggy efecto cuero, maxi bolso y stilettos. La gargantilla pone la guinda el look haciéndolo más chic.
Espero que os guste, ¡mil besos!
Camiseta/Tee: Personal Clothink-Buylevard (FW 12)
Blazer: Choies
Pantalón/Pants: Romwe (FW 12)
Cinturón/Belt: Vintage (from mum!)
Bolso/Bag: Aïta (FW 12)
Zapatos/Shoes: Pilar Burgos (FW 12)
Pulsera/Bracelet: Why Not-Buylevard (FW 12)
Collar/Necklace: Dos En Espiral