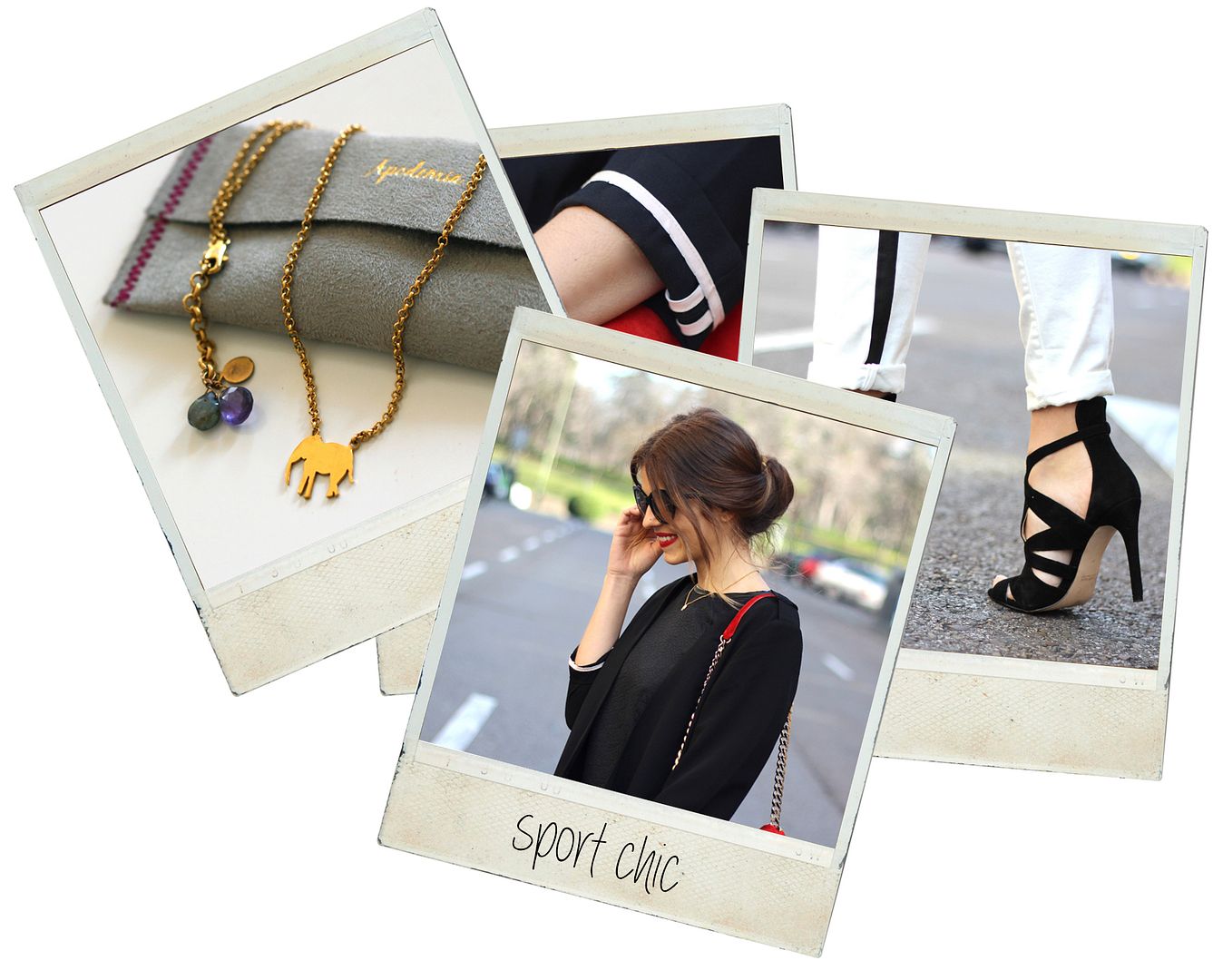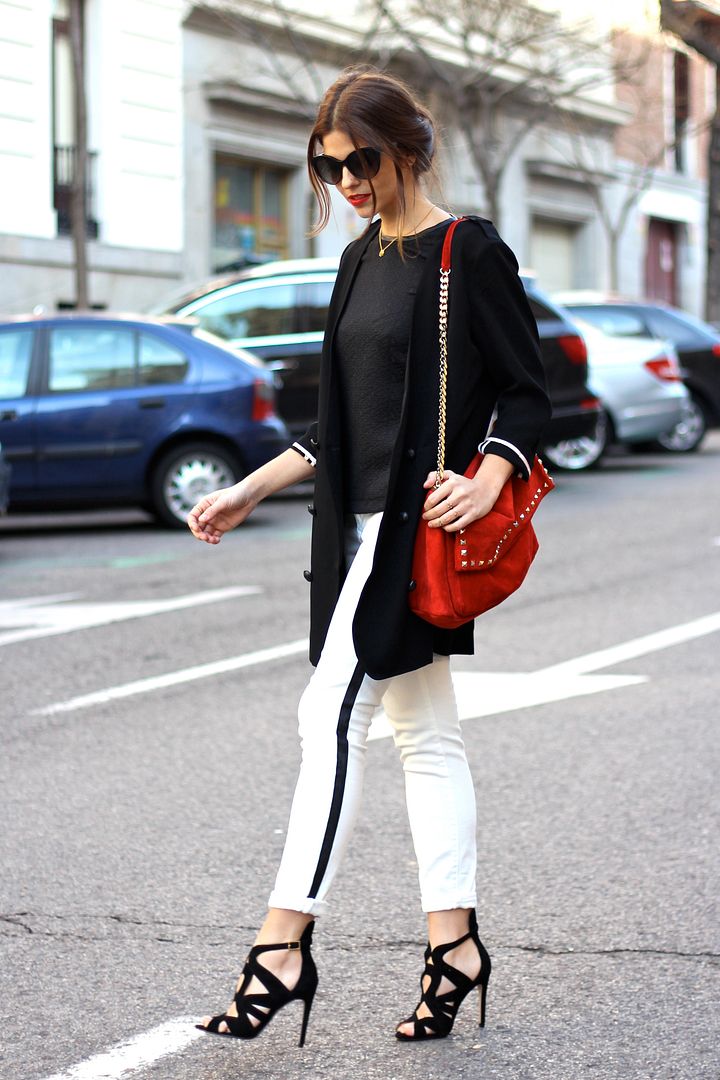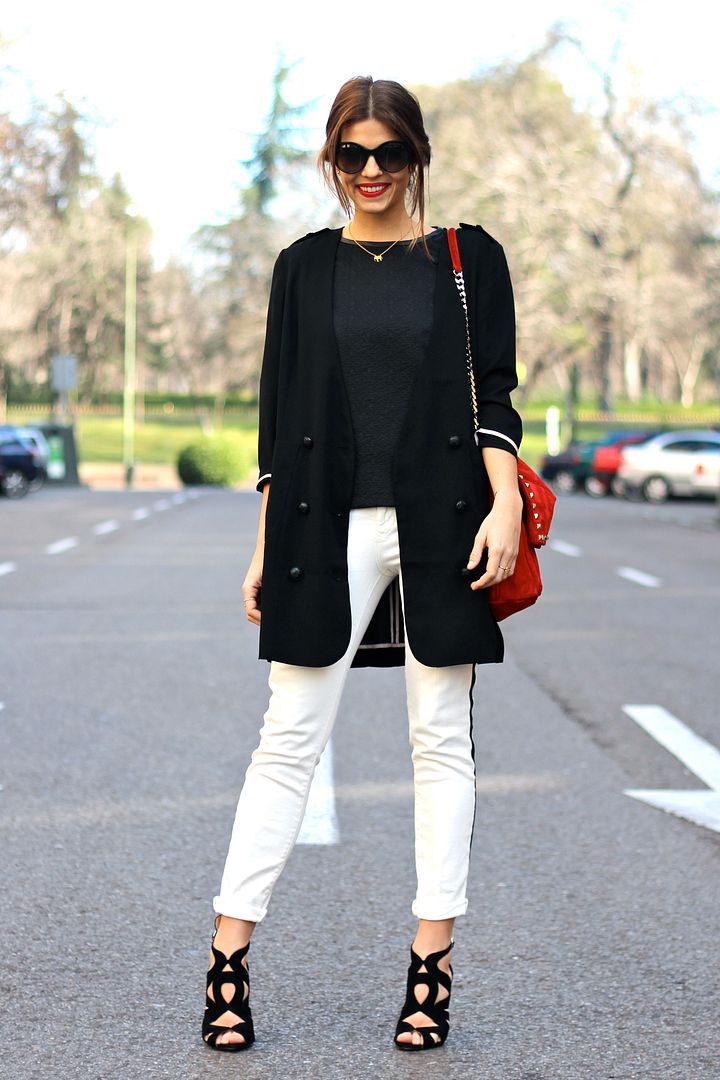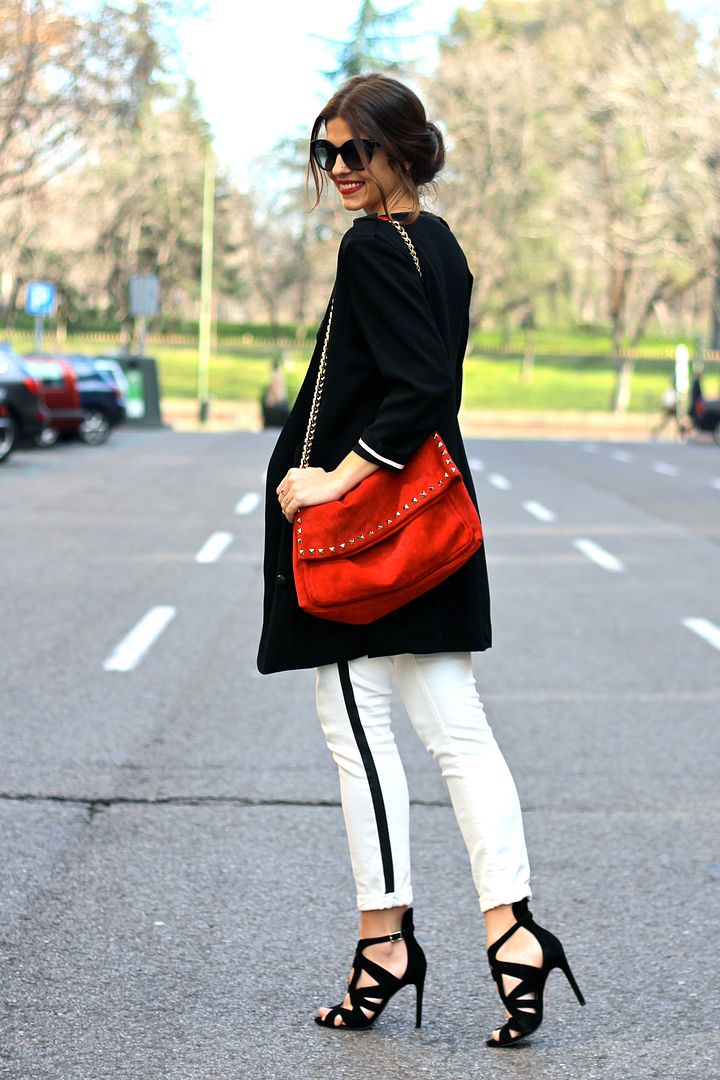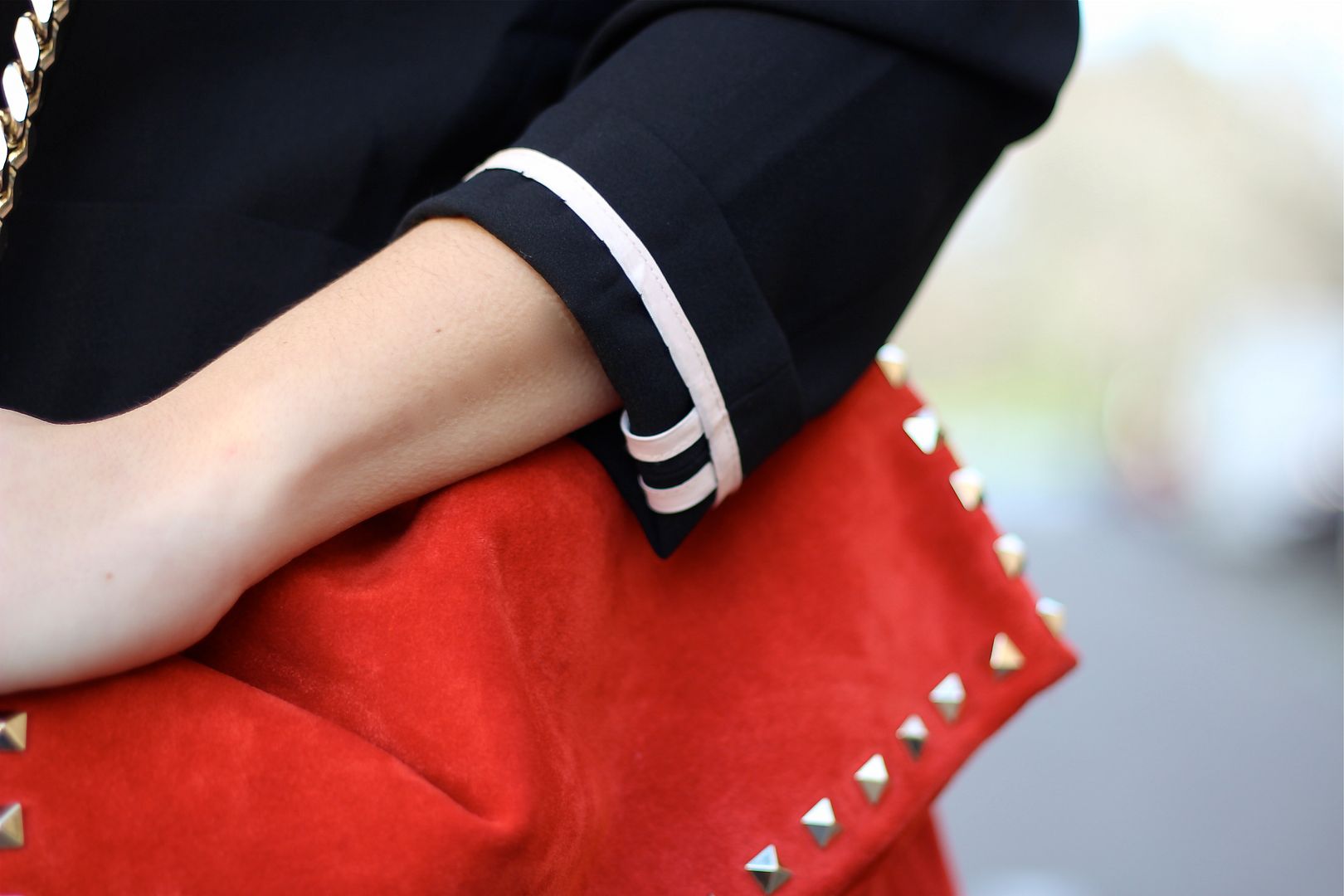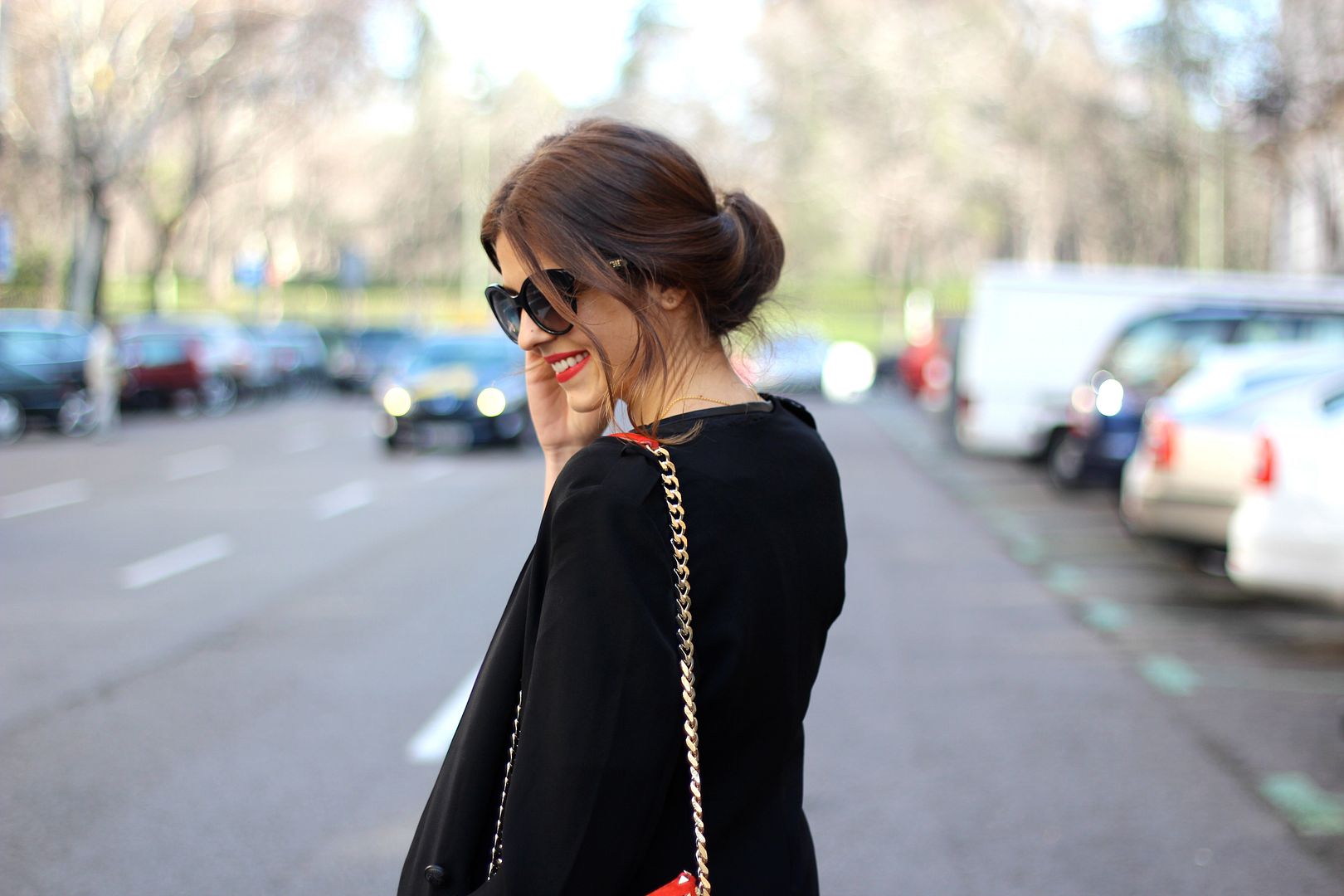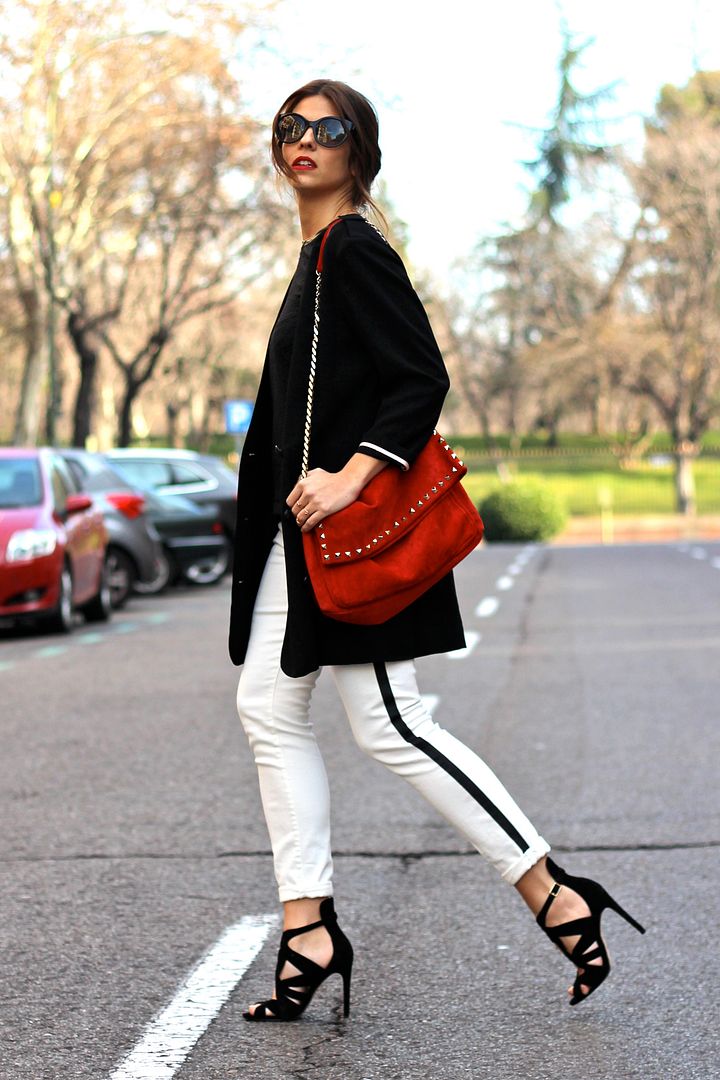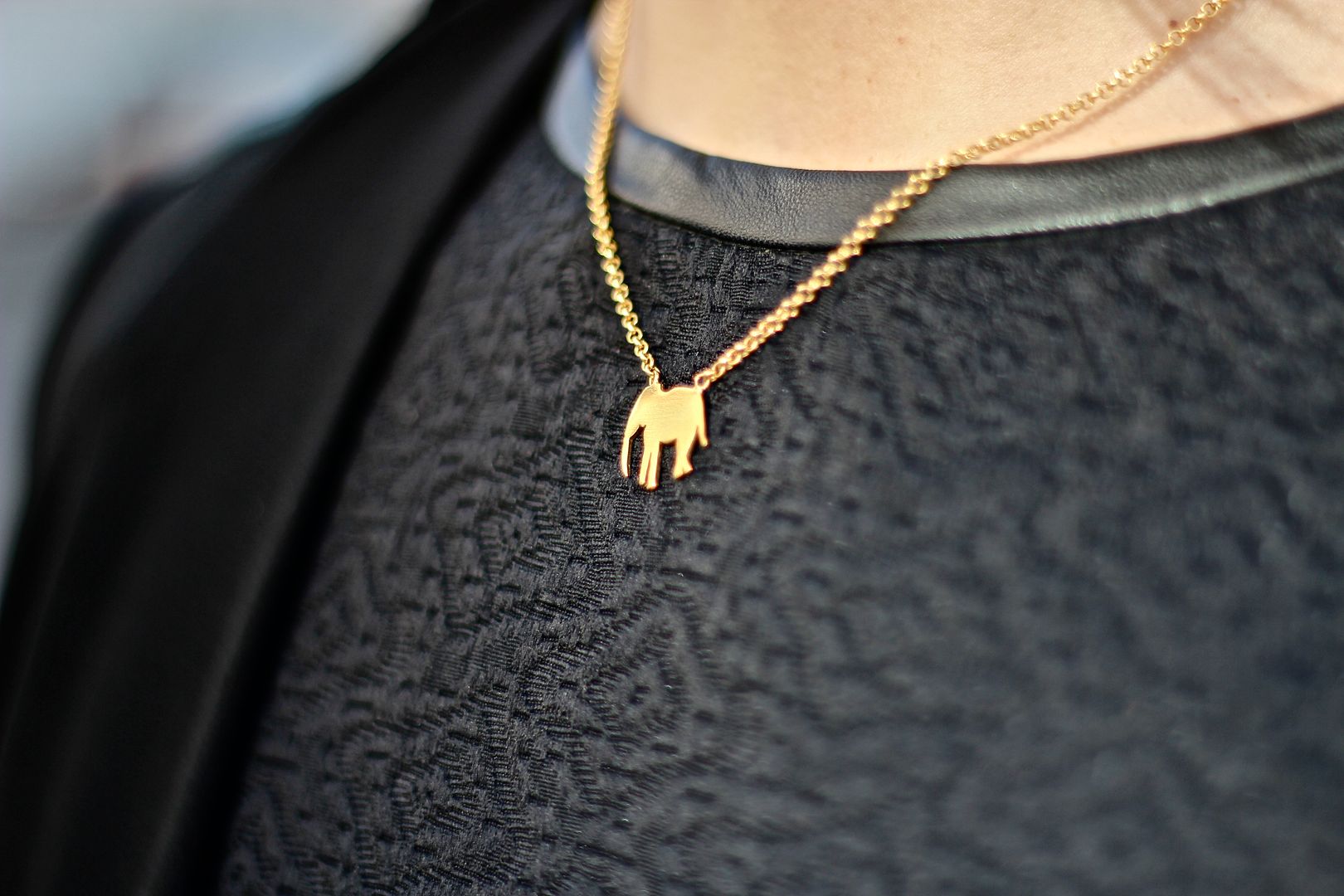 Black loves white and I love them both! They are a perfect couple when you put the together to create a special look. I decided to wear this amazing sport trousers, which I found almost hidden among the crazy Zara sales, with the lovely sandals I discovered in my way to the counter. The look was completed by the structured top, a smart maxi blazer and my red leather bag which matched with my lips. I also decided to do something different with my hair… I improvised a little bit trying to make a pretty bow, and the result was quite spiky and lighthearted :).
For my neck, I took my new little jewel form Apodemia. Following the hottest trends, this brand bets for the animal design, which I really like as you all know. This tiny elephant, the chain and the natural stones are my little treasure for this week, I am absolutely in love with them! Mixed with other necklaces or going alone, it will always give a touch of class and elegance to your looks.
As you have noticed, I haven't published new contents since last Tuesday. I want to say a big THANK YOU to those of you who have written to me these days, showing true interest for me and my health. I've lost someone very important for me and my family and I just needed a break to breath and carry on. From here, I just can send you all a huge kiss. Each time you miss me or take care of me make me feel happy and very grateful
Thousands of kisses!
Está claro que al negro le gusta el blanco, ¡y a mi me encantan los dos! La verdad es que es el mix de colores por excelencia, pero nunca defrauda. Decidí estrenar estos pantalones de estilo sport que he cazado en las rebajas de Zara con las sandalias de nueva colección de las que me enamoré de camino a la caja…un top estructurado y una maxi blazer hacen el resto, y para dar color, un bolso de piel rojo a juego con el color de labios. En el pelo decidí cambiar un poco, improvisé y me quedó un recogido desenfadado y algo despeinado.
Como complemento en el cuello, mi nueva joyita de Apodemia. Siguiendo las últimas tendencias, esta firma de joyería apuesta por el diseño animal. Este pequeño elefante con cadena y piedras naturales creo que es un tesoro, ¡me encanta! Y hoy podéis ganar uno igual con el sorteo que la marca quiere hacer entre las lectoras del blog. Perfecto para combinar o llevar como única pieza, añadirá un toque de clase y encanto a cualquier look. podéis verlo de cerca en la web de Apodemia y conocer el resto de la colección que es una pasada, ¡yo me lo llevaría todo!
Quiero dar las gracias a las que me habéis escrito los últimos días, interesándoos por mi al llevar sin publicar varios días. He perdido a alguien de mi familia y necesitaba un tiempo de desconexión para seguir adelante. Desde aquí os quiero mandar un beso enorme, ¡muchas, muchas gracias! Me hace muy feliz saber que os preocupáis por mi y me echáis de menos cuando no estoy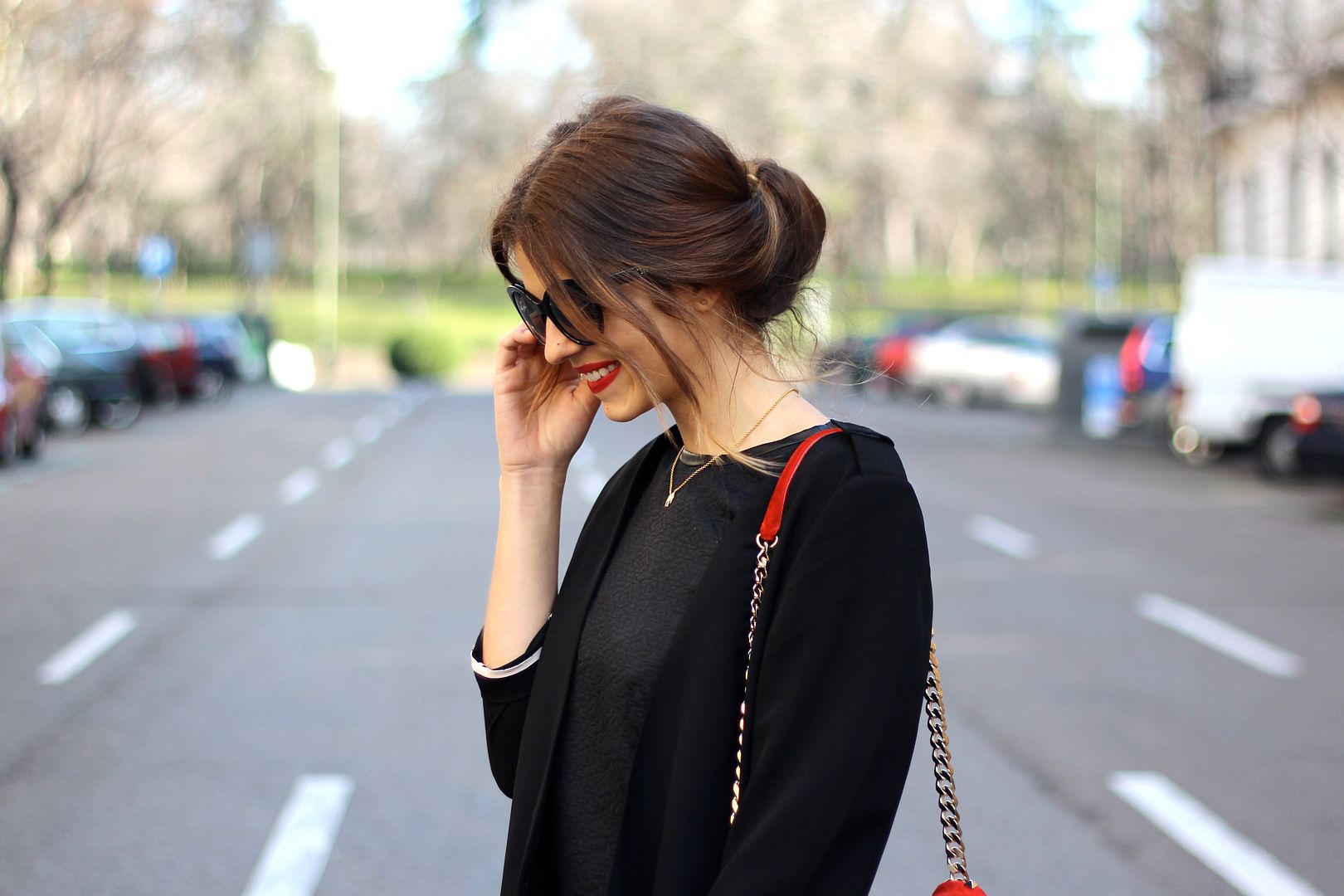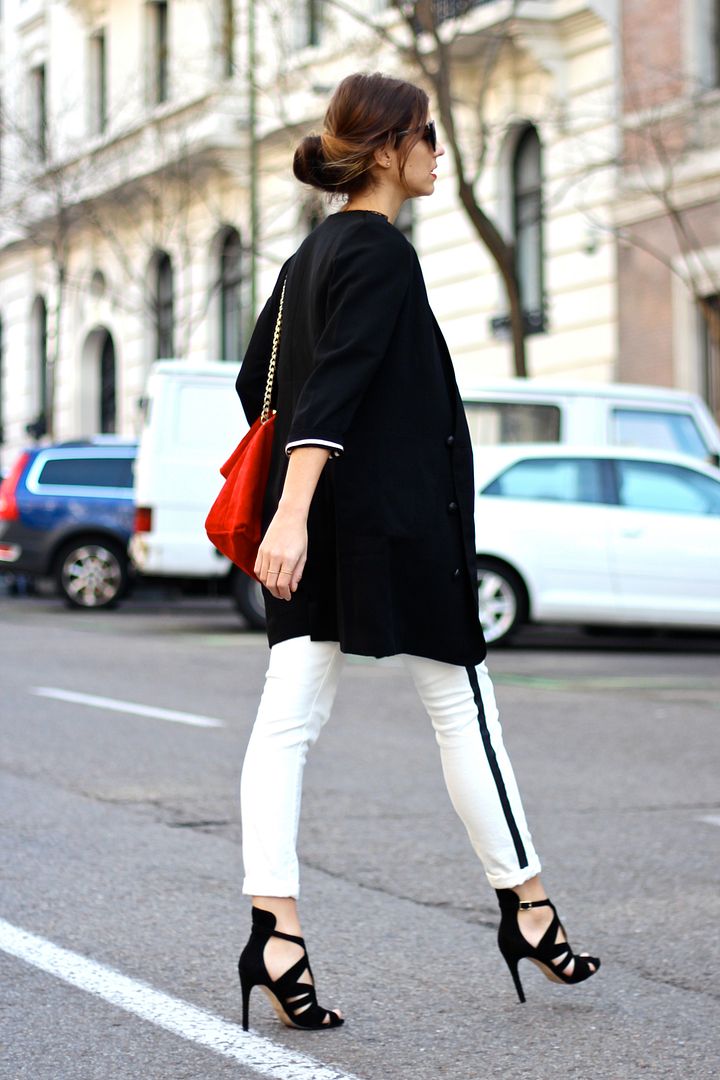 Americana/Blazer: Whiz (FW 12)
Para todas las que preguntáis, se puede comprar online en su web, haciendo el pedido por email.
Pantalón, top y bolso/Pants, top and bag: Zara (FW 12)
Sandalias/Sandals: Zara (SS 13)
Collar/Necklace: Apodemia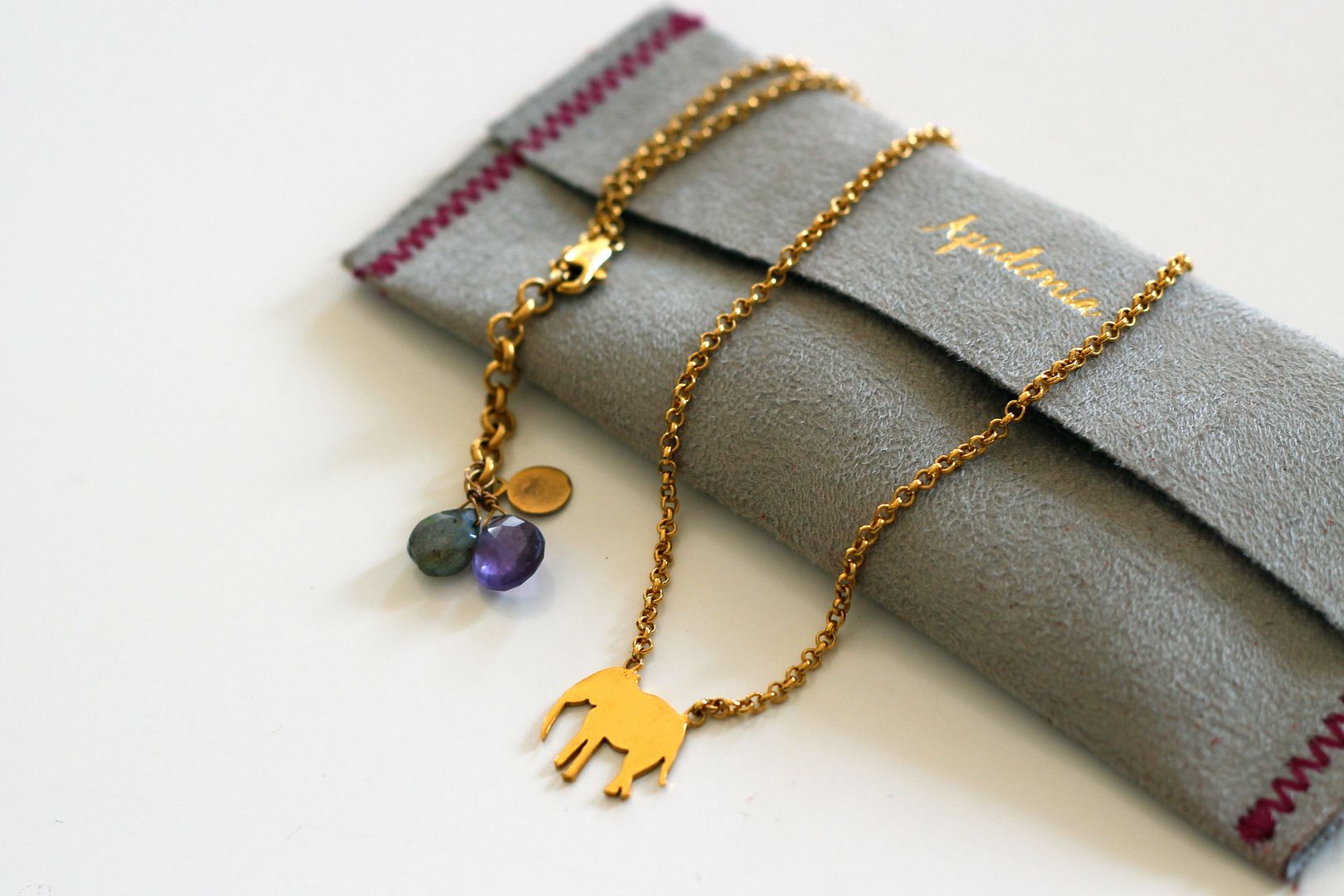 Y, para participar en el concurso, los requisitos son los de siempre:
- Ser fans en Facebook de Apodemia (click AQUÍ)
- Ser fans en Facebook de Trendy Taste (click AQUÍ)
- Dejar vuestro nombre y email en el siguiente formulario
[googleapps domain="docs" dir="spreadsheet/embeddedform" query="formkey=dE5MSU9HVnZVZDQ3d2h2eEFZOWRKa0E6MQ" width="760" height="703" /]
*Only for Spain residents/Solo para residentes en España*
*The giveaway ends on february 6th/El sorteo termina el miércoles 6 de febrero*