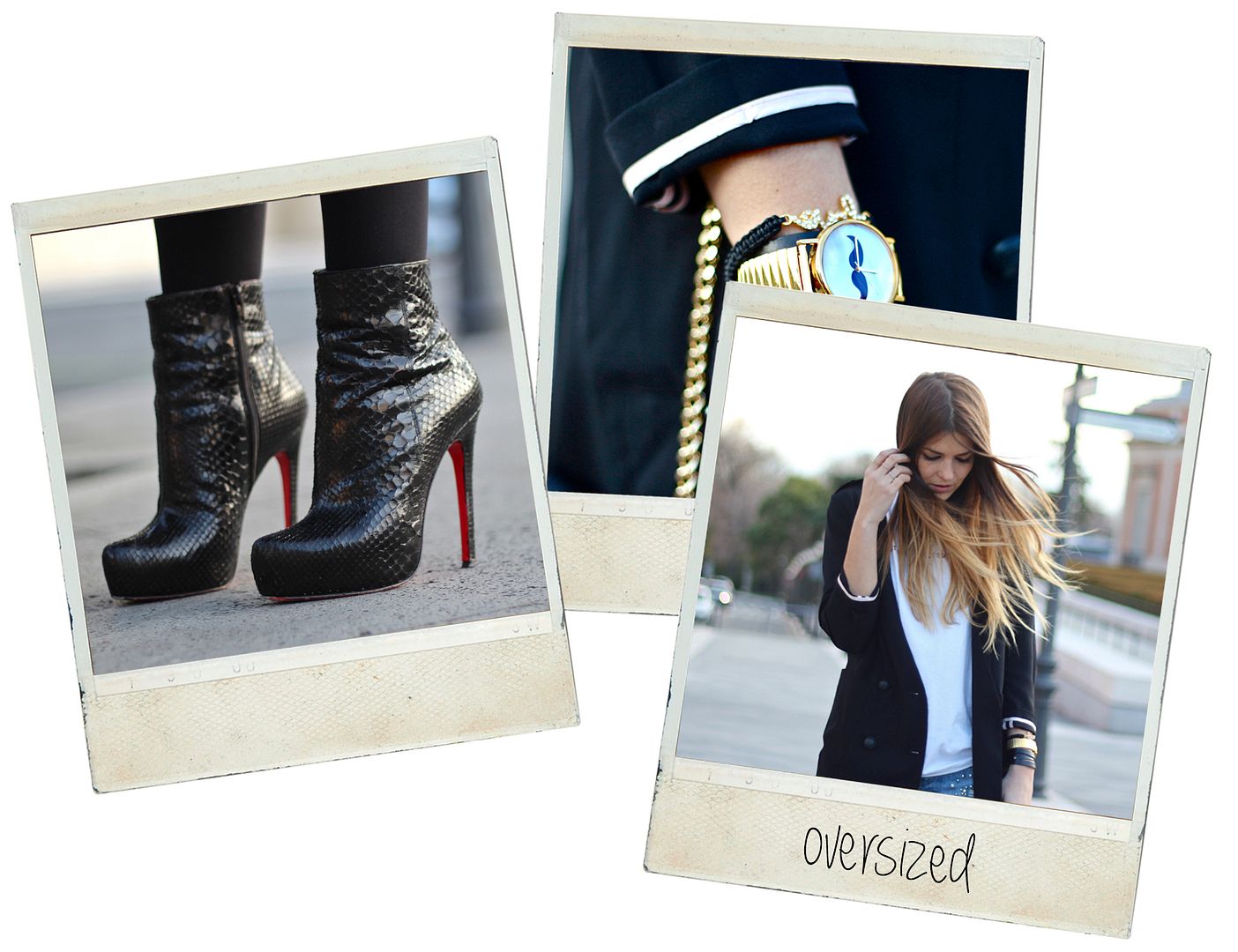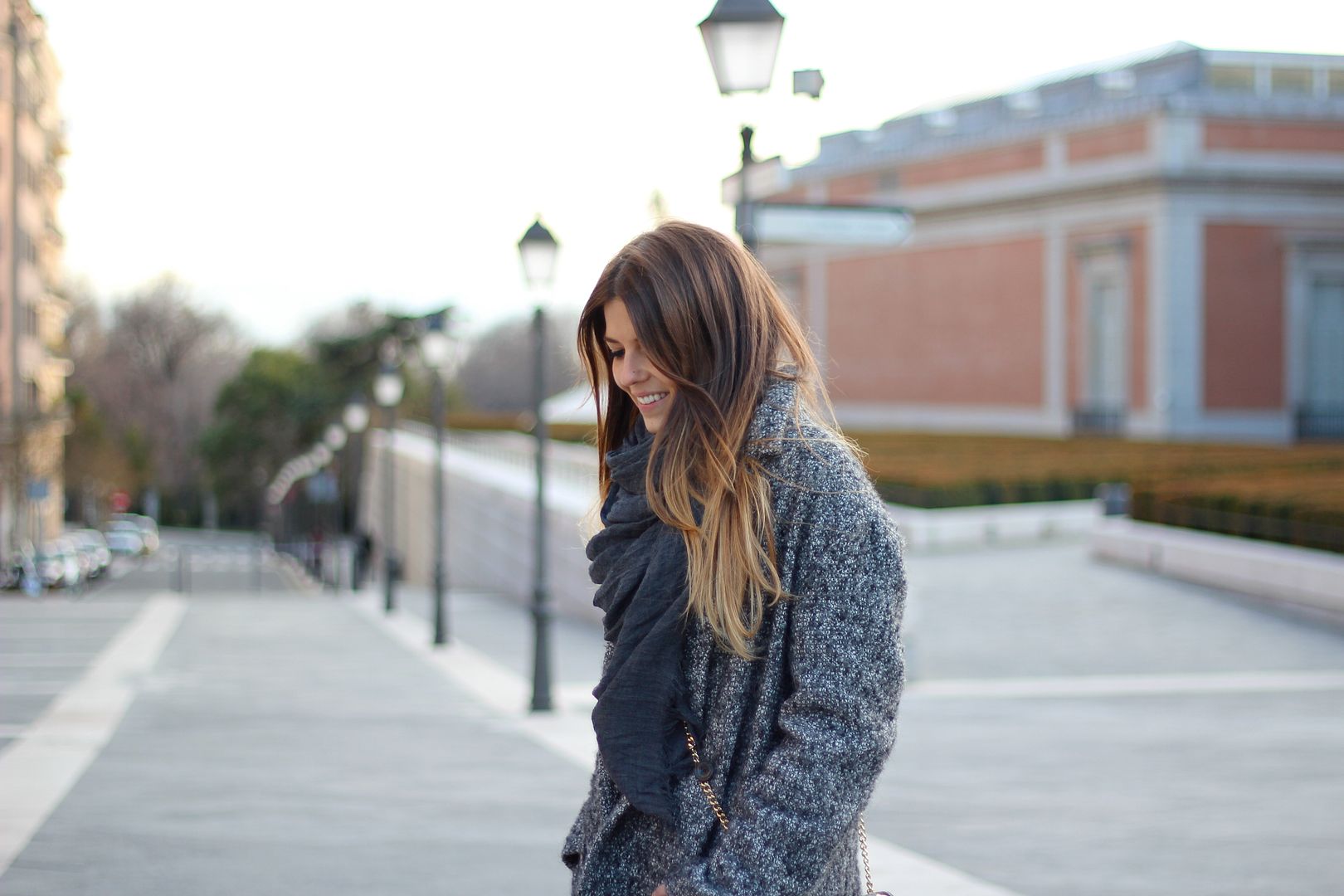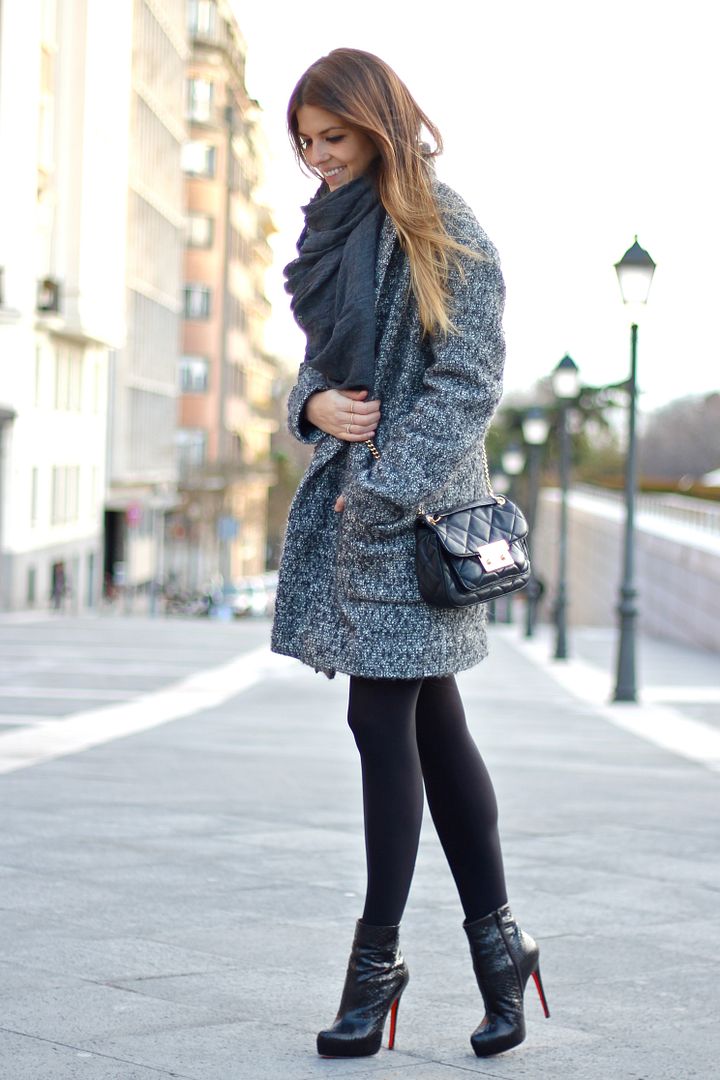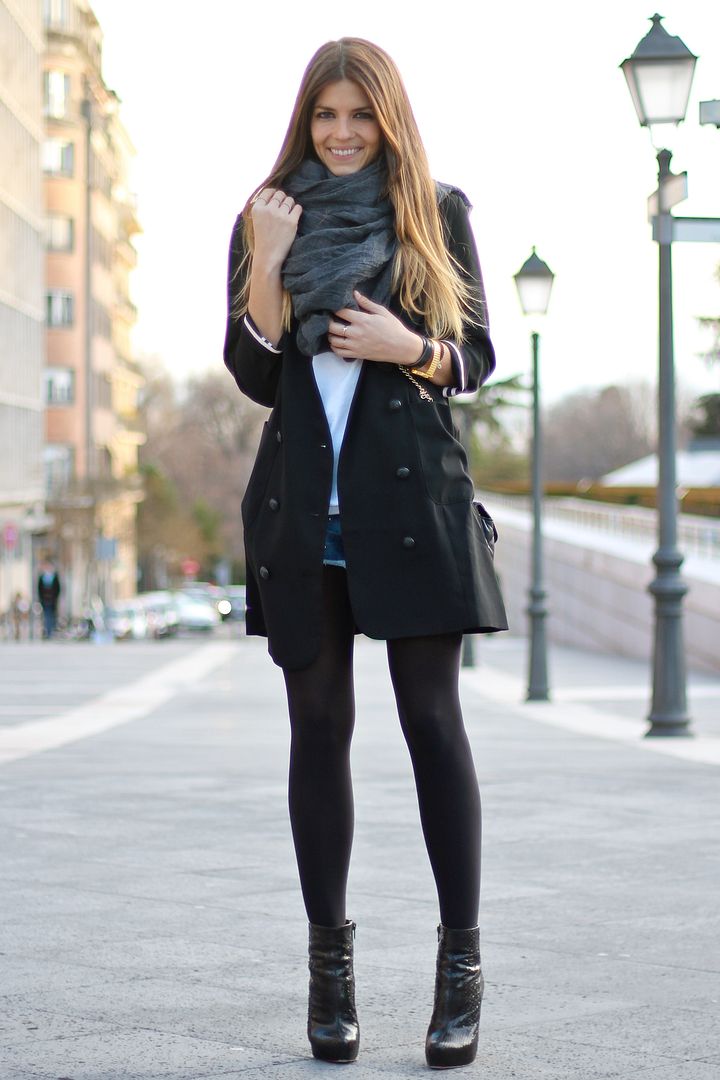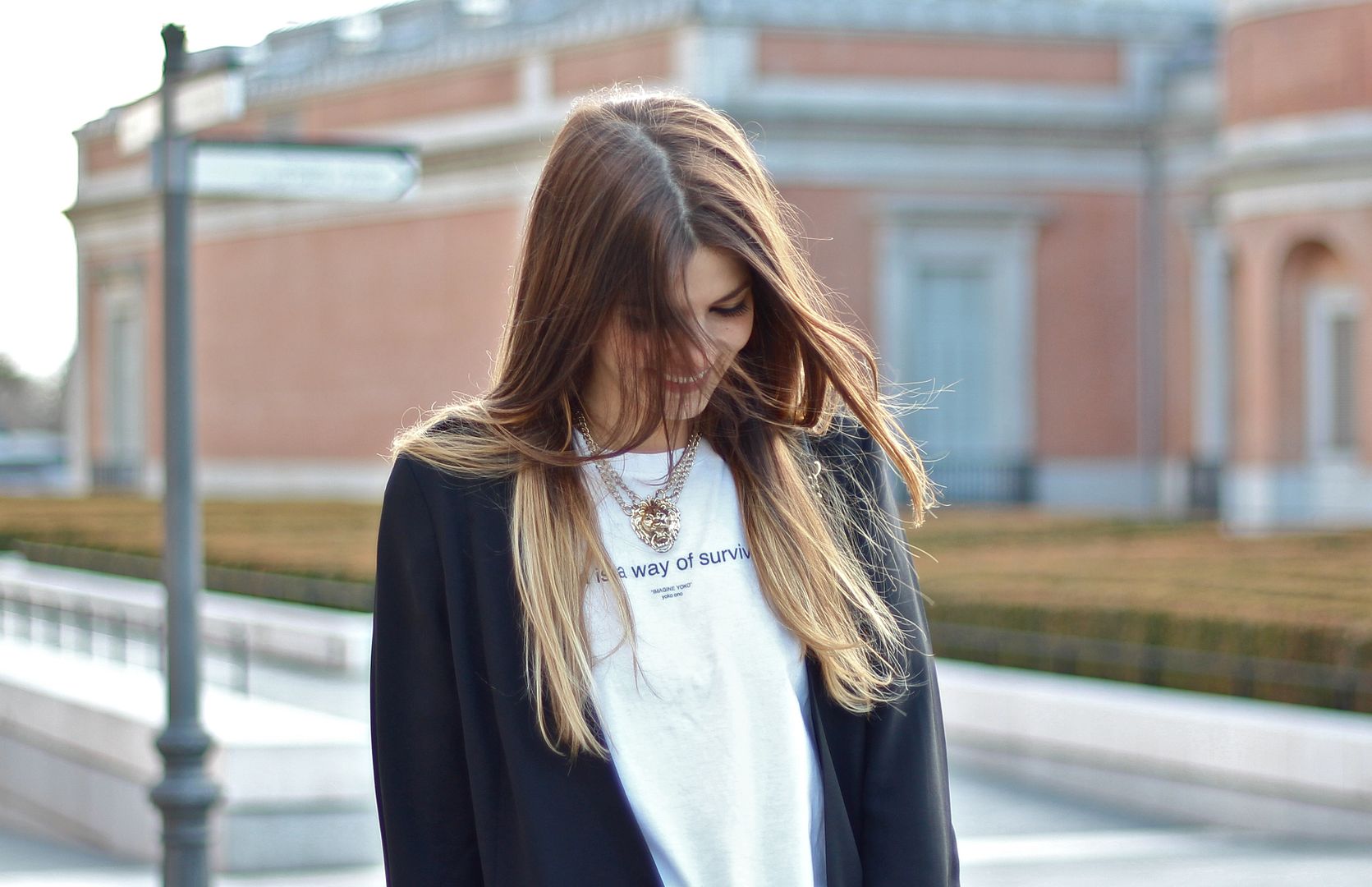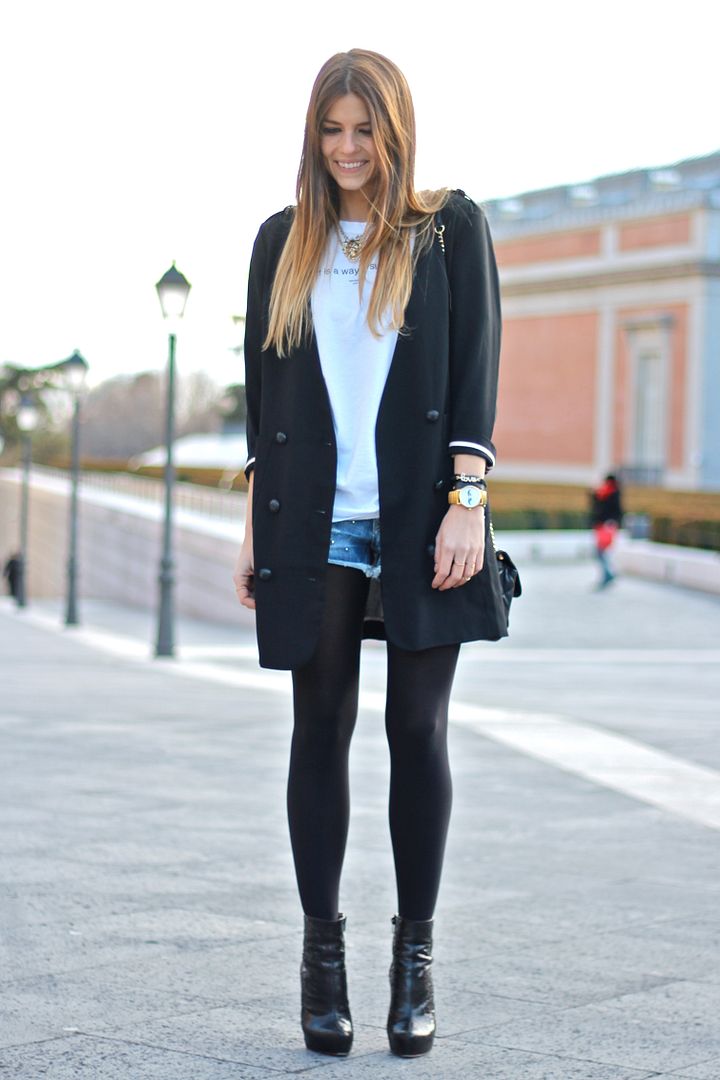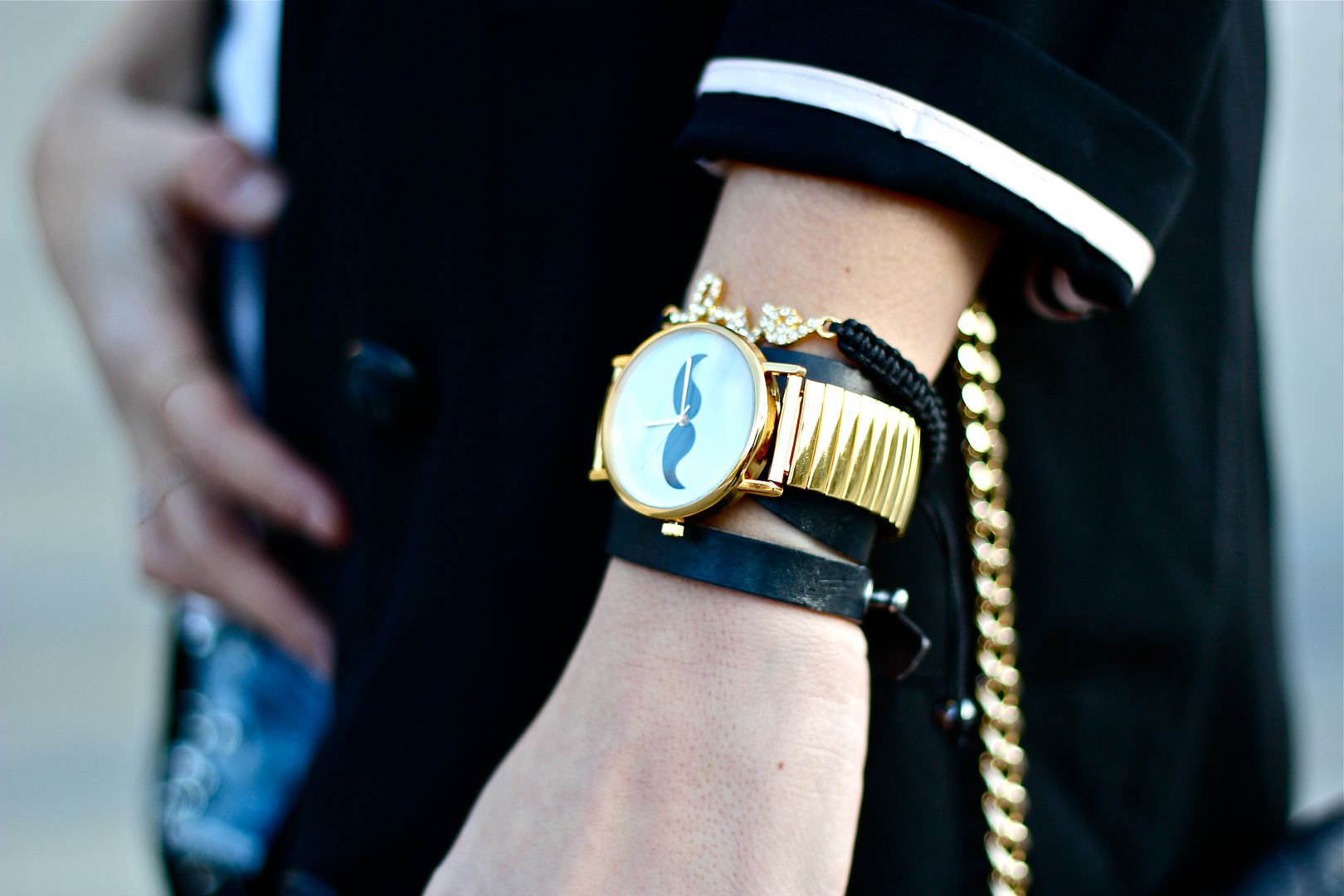 I´m not a big fan of wearing shorts in winter. I do hate how they look with tights! But there are some exceptions. If the short has wide leg (not skinny) you can get a very cool look with it.
But contrasts are the key of the look. In one hand, he have the color contrast: white, grey, black. In the other, we have the oversized blazer, coat, scarf and tee with the super short pants and small bag. I love this kind of combinations!
Have a wonderful weekend,
Thousands of kisses!
No soy muy fan de llevar shorts en invierno (y eso que ya sabéis que en verano soy adicta). Es por el efecto con las medias, ¡lo odio! Sin embargo, para mí, existen algunas excepciones. Un requisito indispensable para mi es que el short tenga pata ancha (que no quede pegado a la pierna), de esa manera el look quedará muy chulo a pesar de las medias

Pero la clave de este look está en los contrastes. Por un lado de colores: blanco, negro, dorado y gris. Por el otro de proporciones: abrigo, blazer, camiseta y fular oversize con mini bolso y shorts. La maxi blazer me alucina porque también se puede usar de vestido con una blusa o camiseta por debajo y medias muy tupidas o leggins. So chic!
Que tengáis un feliz fin de semana,
¡Mil besos!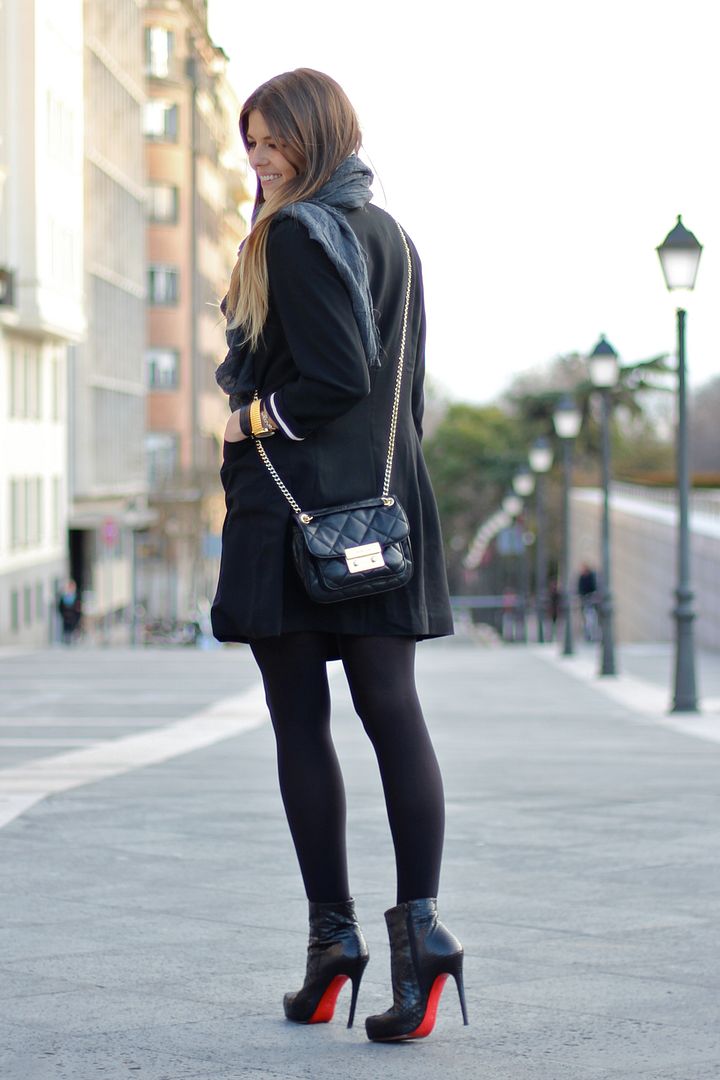 Blazer: Whiz (FW 12)
Abrigo/Coat: IKKS (FW 12)
Shorts: Coosy (FW 12)
Camiseta/Tshirt: Zara (FW 12)
Botines/Booties: Pilar Burgos (FW 12)
Collar/Necklace: Lovelix
Reloj/Watch: Lovelix
Pulsera/Bracelet: Lovelix
Bolso/Bag: Michael Kors