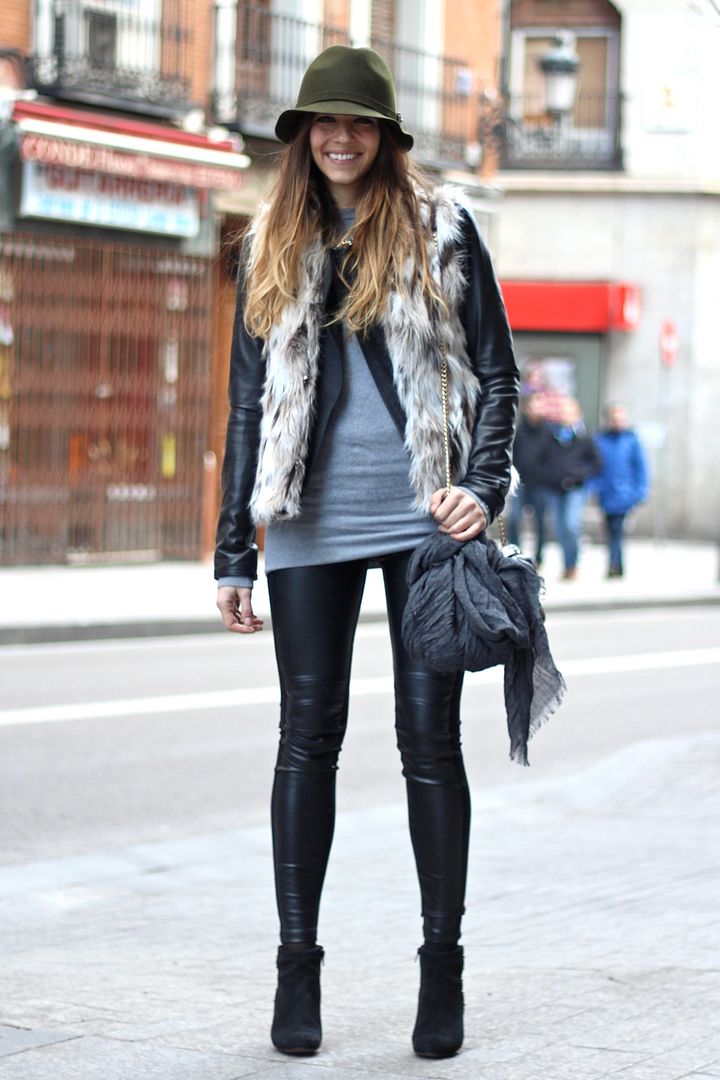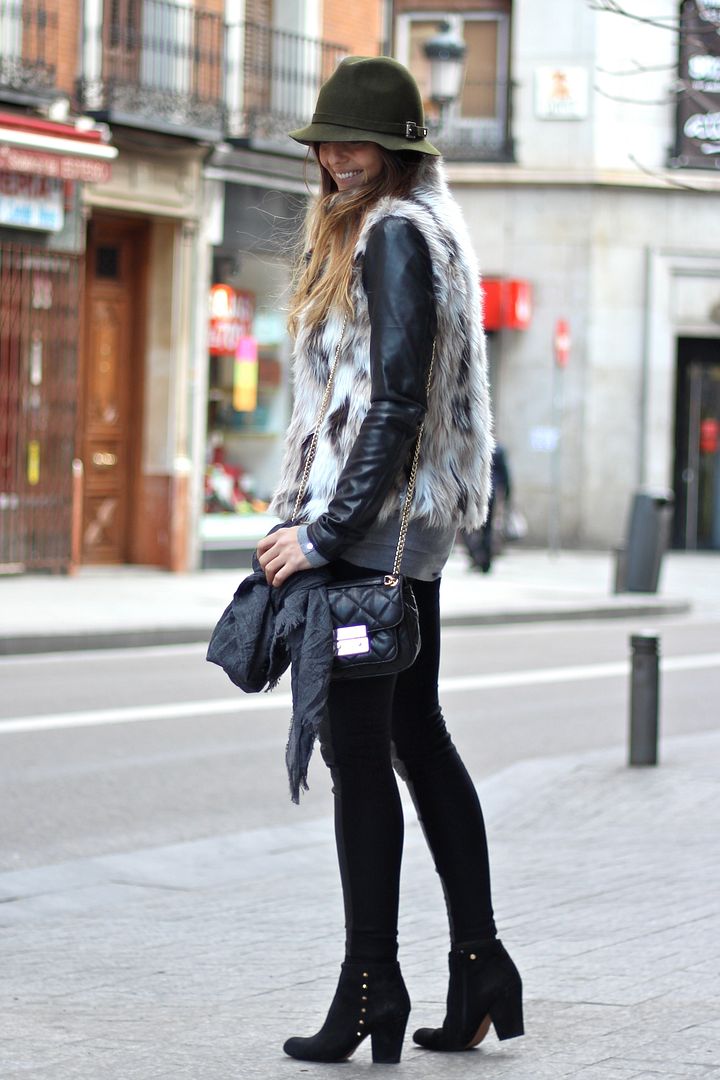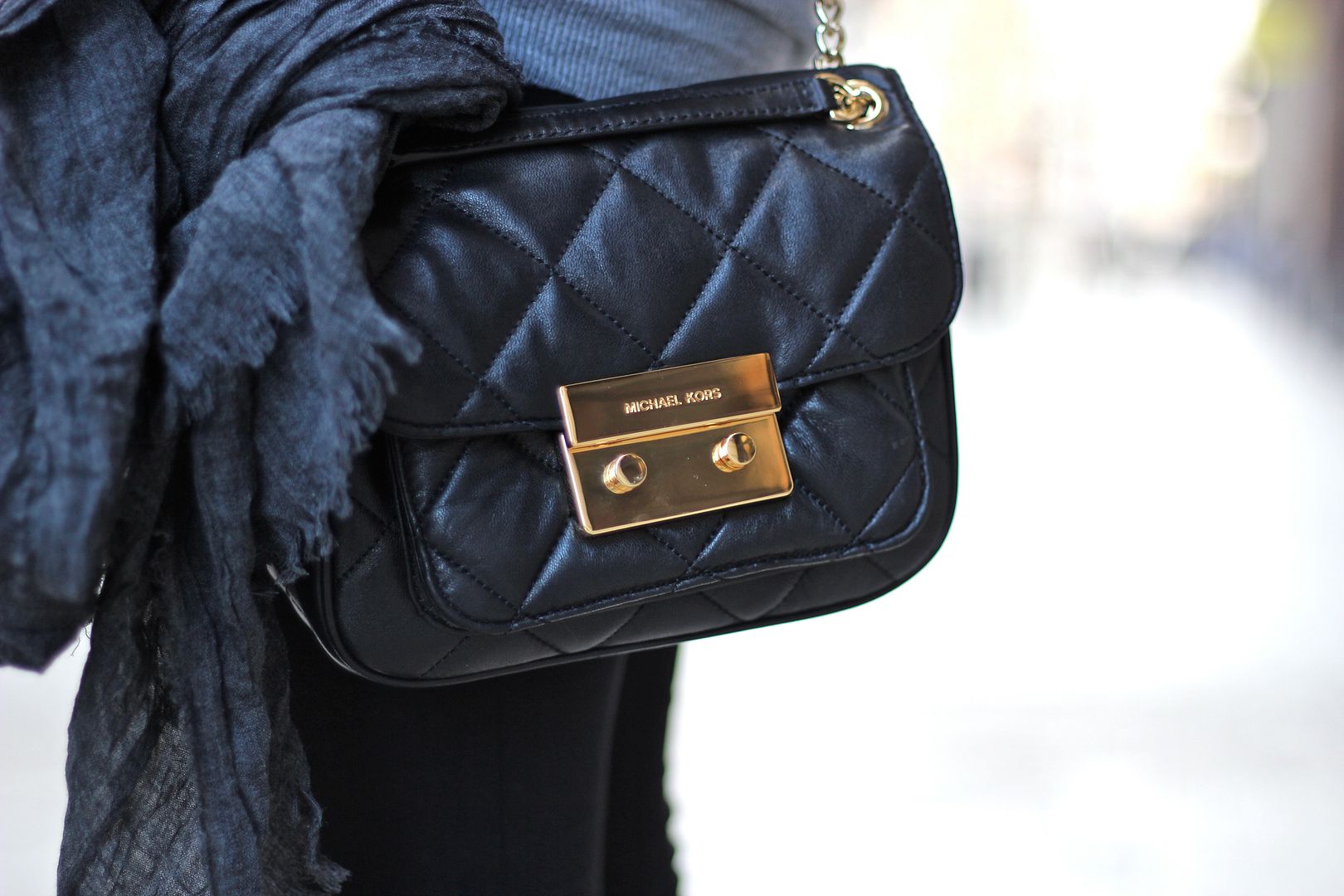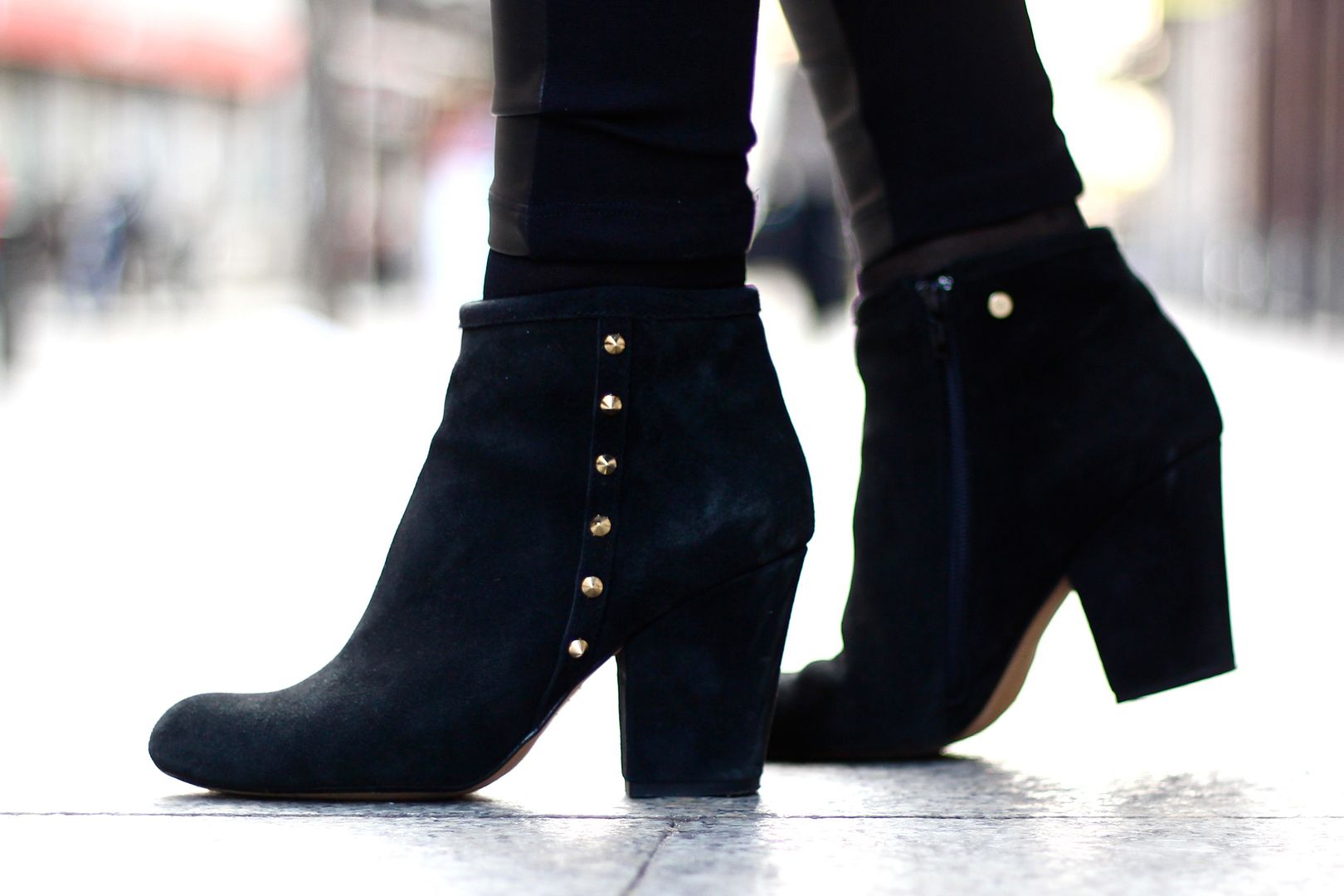 It´s extremely cold in Madrid these days, so it´s very important to include warm pieces in our outfits. The best thing to do is just choosing a cozy coat, but if you want to wear a leather jacket for example, it´s a good idea to put a fur vest over it. Hats are good friends for these low temperatures! I love this one because of its beautiful green color and its little retro style. This item adds a perfect touch to the grey and black look. Paired with medium-heel booties with little golden spikes and the oversized grey sweater, it´s a confy and cozy look. Have you realized about my lion necklace? Another cool accesory to make the outfit trendier, love it!
This evening we´re attending a great music party in Madrid. A gala where the best music artist of 2012 are gonna be prized. We are going to enjoy a concert by some worldwide stars such as Taylor Swift, Alicia Keys, David Guetta…It´s gonna be super fan! Ballantines is the sponsor of the act and have invited us to walk down the blue carpet and enjoy the party
I don´t know what to wear yet! Do you have any suggestion???
Have a great day, Thousands of kisses!
En Madrid hace un frío horrible estos días, así que la mejor opción es llevar abrigos muy calentitos. Pero si te apetece ponerte una chupa de cuero, una buena idea es añadir un chaleco de pelo para no morir en el intento. ¡Los sombreros son buenos aliados para el frío también! Este en color verde y con un estilo retro me chifla. Añade un toque especial y de color al look en gris y negro. Si lo combinamos con leggings de cuero, unos botines con pinchos de tacón medio y un jersey oversize, el outfit es perfecto para casi cualquier ocasión. ¿Os habéis fijado en el collar de león? Otro accesorio muy chulo que hace el look más "trendy", ¡me encanta!
Y ahora os quería pedir ideas…esta noche estamos invitados a la gala de los Premios 40 Principales. ¡Todavía no se qué ponerme! Ballantines es el patrocinador principal de los premios y nos invita a pasear con el resto de sus invitados por la alfombra azul que recorrerá la entrada del evento…¡qué ganas de que llegue ya! Podremos disfrutar de actuaciones de grandes artistas como Taylor Swift, Alicia Keys, David Guetta, Pablo Alborán, Maldita Nerea, Alejandro Sanz, Macaco…¡una pasada!
Todavía no se qué ponerme, ¿se os ocurre alguna idea?
Que tengáis un feliz día, ¡Mil besos!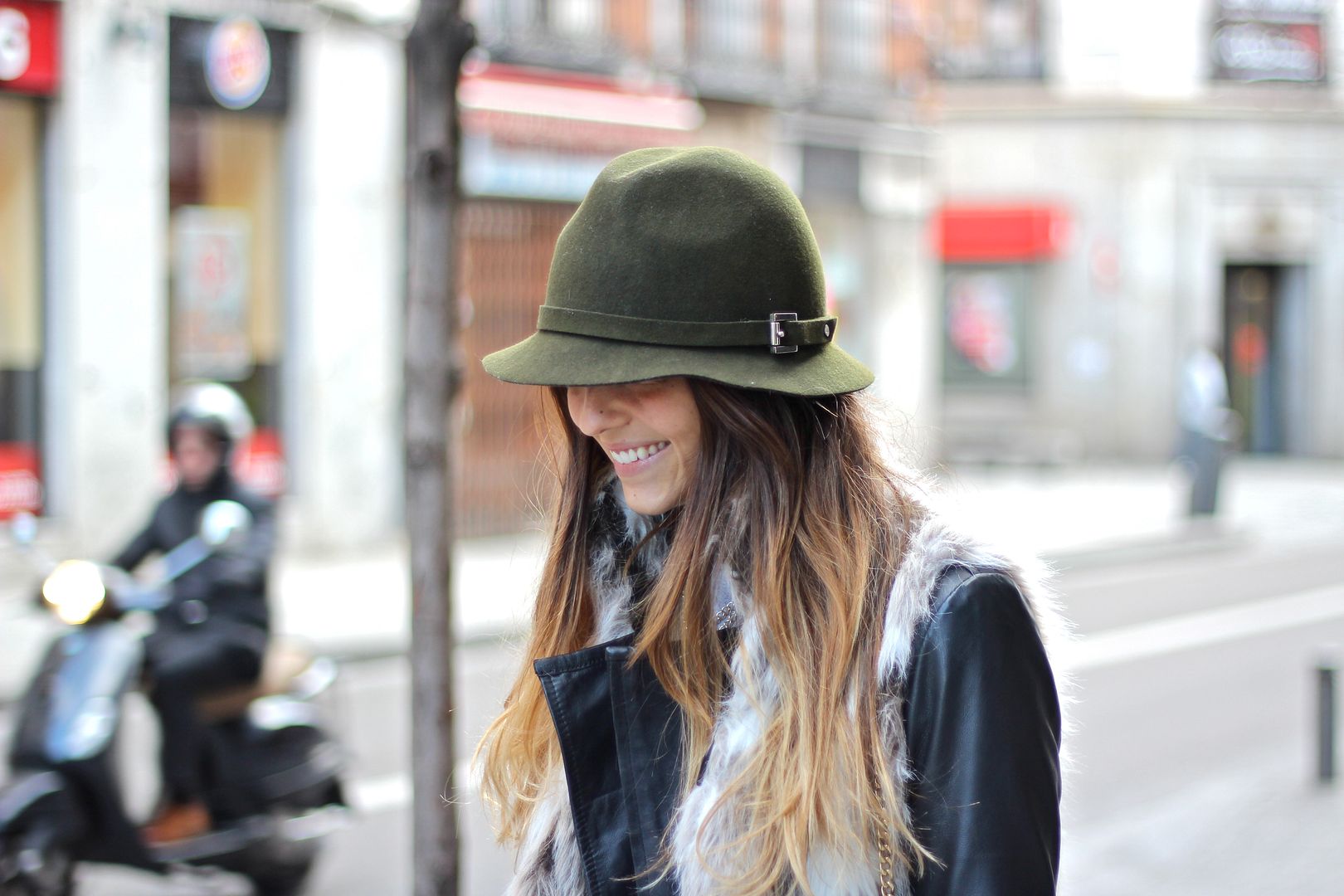 Chaqueta/Jacket: Vila
Chaleco, jersey y leggings/Vest, sweater and leggings: Zara
Botines y sombrero/Booties and hat: aïta
Collar/Necklace: Lovelix
Bolso/Bag: Michael Kors