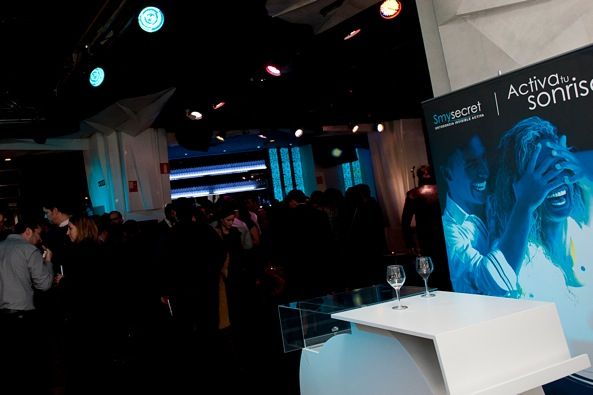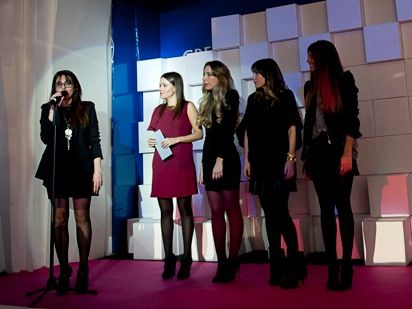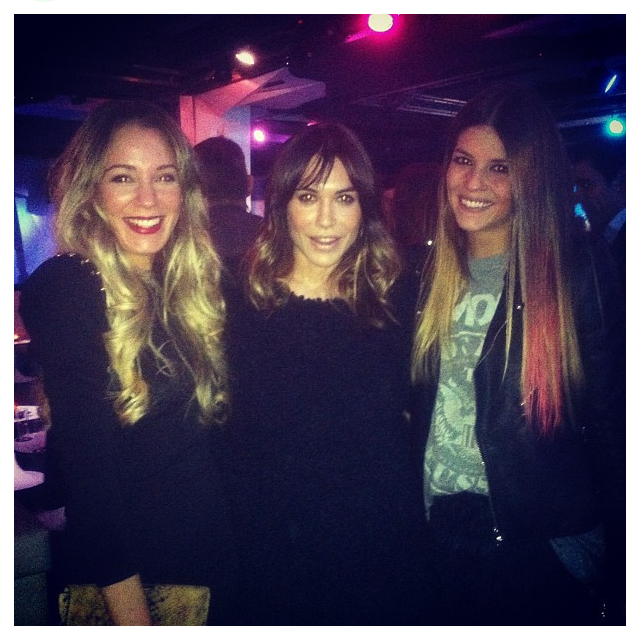 Today I want to share with you a beautiful action run by Alterna Haircare, one of the most famous and quality brands in hair products. You know it because I use their products to care my hair and when they proposed to me the collaboration I said yes right away!
An action against beast cancer. Usually you collaborate with money and they bring to you a pink bow. But Alterna wated to do something different. And they did!
They created a special product, a 1 night highlights in hot pink. During December you could go to one of their partnered hair salons ask for a FREE pink Alterna 1 Night Highlights and give the money you consider for the National Cancer Association.
Cool and beautiful, right? Here you have some funny pics of the events I attended with my pink highlight

Thousands of kisses!
Hoy quiero compartir con vosotras una preciosa acción llevada a cabo por la prestigiosa marca de productos para el cabello Alterna. Muchos ya la conoceréis porque suelo usar sus productos y os he hablado de ellos varias veces. ¡Cuando me propusieron colaborar con la causa me encantó y dije que si al instante!
Durante el mes de diciembre llevaron acabo una campaña solidaria cuyos beneficios se destinaron íntegros a la Asociación Española Contra el Cáncer. Crearon un producto exclusivo para la acción, las mechas de una noche en color fucsia. Bajo el nombre de "A Toda Mecha con el Rosa", esta bonita campaña unía a los mejores salones de España y a la prestigiosa marca por una causa benéfica. En Madrid Lorena Morlote y Twenty One eran dos de las opciones. Alterna donaba el producto y los salones de peluquería su mano de obra, ambos de forma totalmente gratuita. Para colaborar, solo tenías que acercarte a pedir que te aplicaran tu mecha rosa Alterna a tu gusto y a cambio solo tenías que introducir tu donativo en una de las huchas de la AECC que se encontraban en los salones.
Yo fui a Lorena Morlote y me puse mi mecha rosa para asistir a dos eventos geniales que tuve ese día. En ambos habría photocall, pero lejos de darme palo, me encantaba la idea de salir en esas fotos con mi mecha solidaria
Las primeras fotos son de la presentación a prensa de SmySrectet, la ortodoncia invisible de la que os hablé y que me voy a poner!!! Como embajadoras de la marca, Bárbara Crespo, My Showroom y yo, dimos un premio aquella noche. Las fotos de abajo son de la fiesta de presentación de Desalia Ron Barceló, que nos llevará a vivir una semana increíble a Punta Cana a My Peeptoes, Collage Vintage y a mi como embajadoras de esta mundialmente famosa fiesta organizada por Ron Barceló en la República Dominicana.
¿Qué os parece el cambio del típico lacito rosa que te ponen al dar un donativo por una mecha en el pelo?
Que quede claro, ¡se va con un lavado!
¡Mil besos!