This look mixes some of the must trends of the season. The camouflage print of the jumper, leather in the coat skirt, glam necklace and a huge amount of spikes&studs in my new cowboy boots. I was wondering to show you them, I falled in love right away when I see them. The best thing about my stunning boots from Pau´la Boutique is the mix of styles. I´ve seen this kind of embellishment in booties (kind os Clhoé world famous ones) or motocircle boots, but never in cowboy style ones. The leather is awesome and are hand made in Italy. A treasure in my feet!
Hope you like it,
Thousands of kisses!!!
¡Hoy vengo con un post con sorpresa! Y es que para empezar el año con buen pie y, sobre todo, mucho estilo, podéis participar en el sorteo de este preciosos clutch de piel y tachuelas. Gracias a Pau´la Boutique, una pequeña tienda llena de encanto y muchísimo estilo en el corazón de Madrid. Ya os enseñé por Instagram y Twitter las botas de las que me enamoré allí y que hoy os enseño en el look. ¿No son increíbles?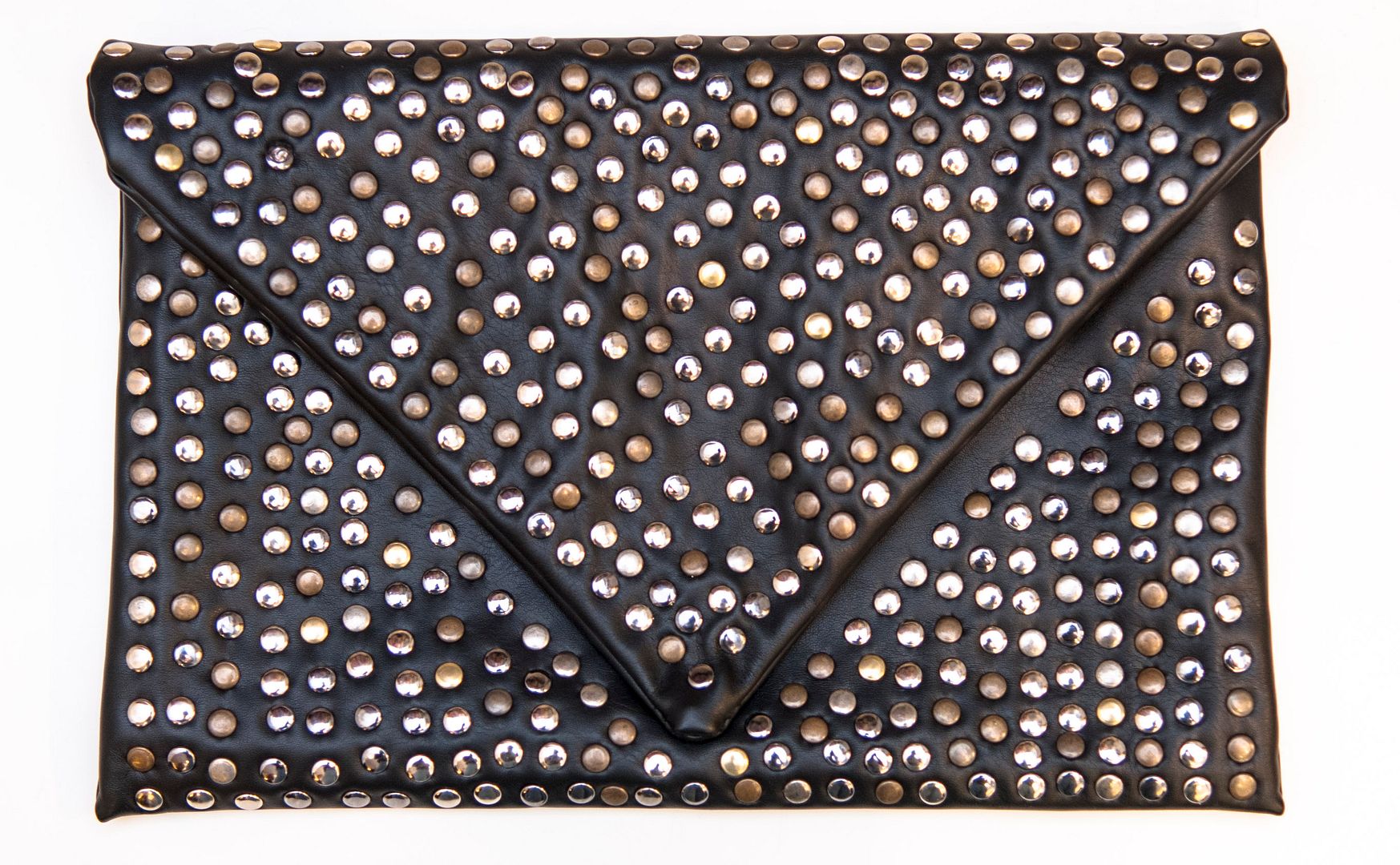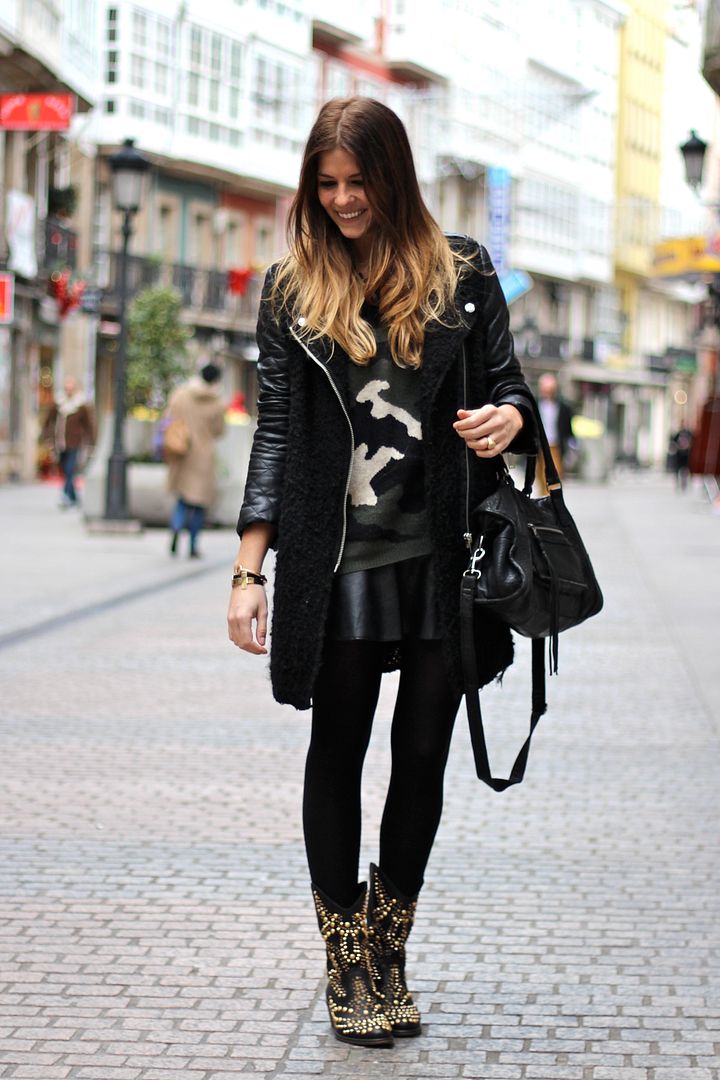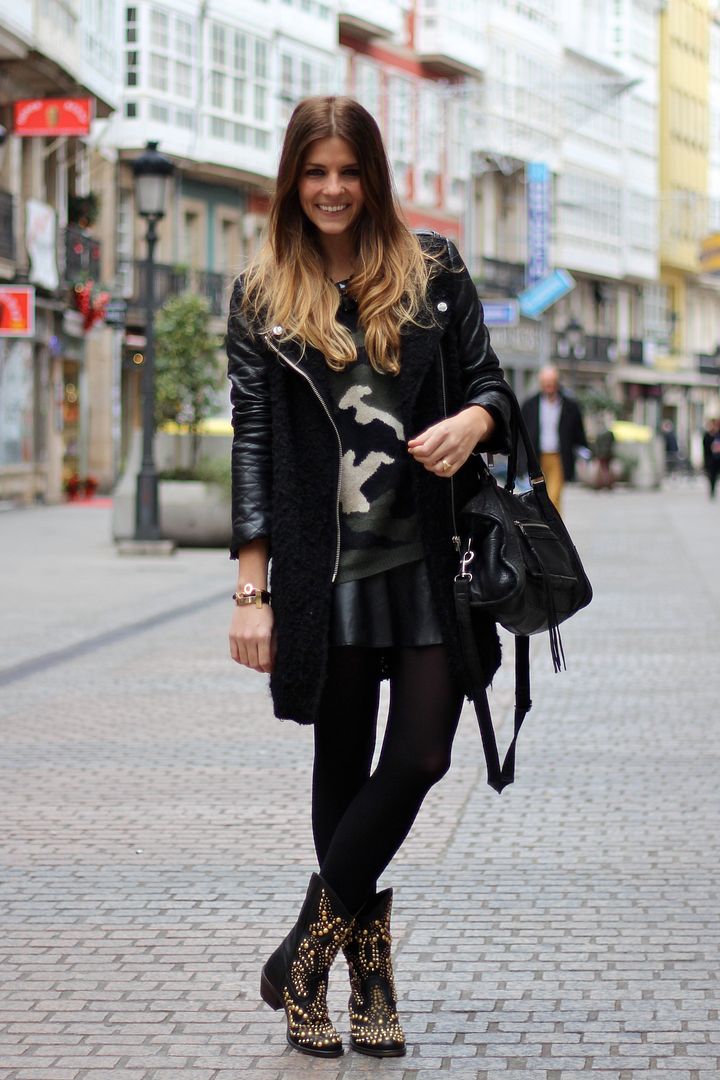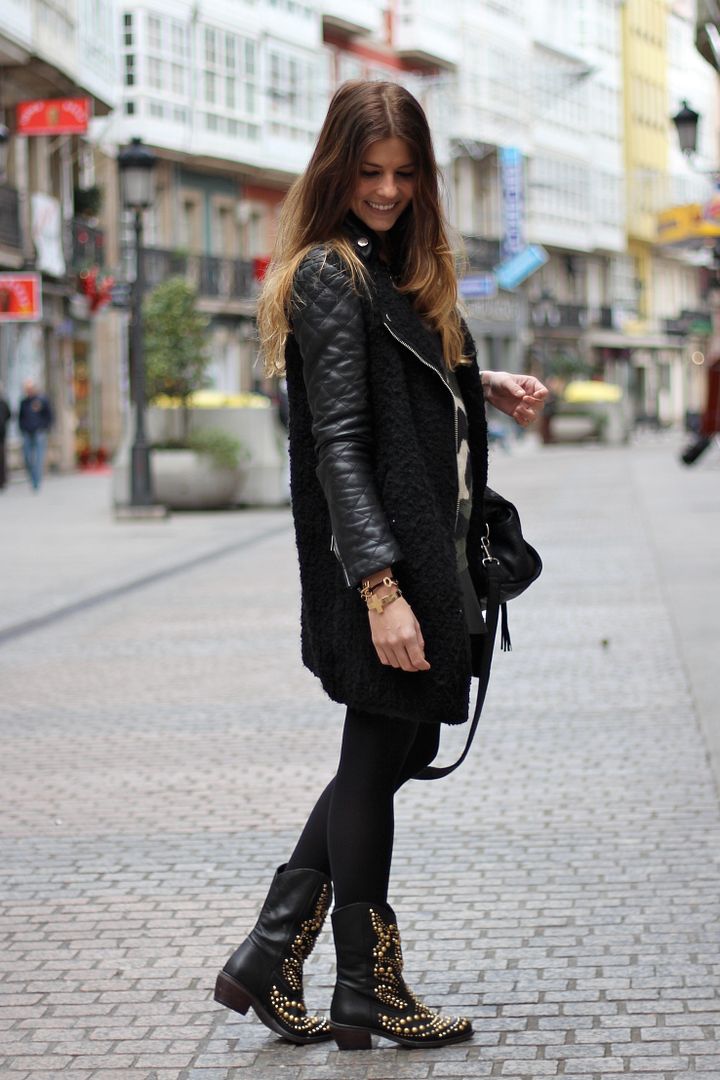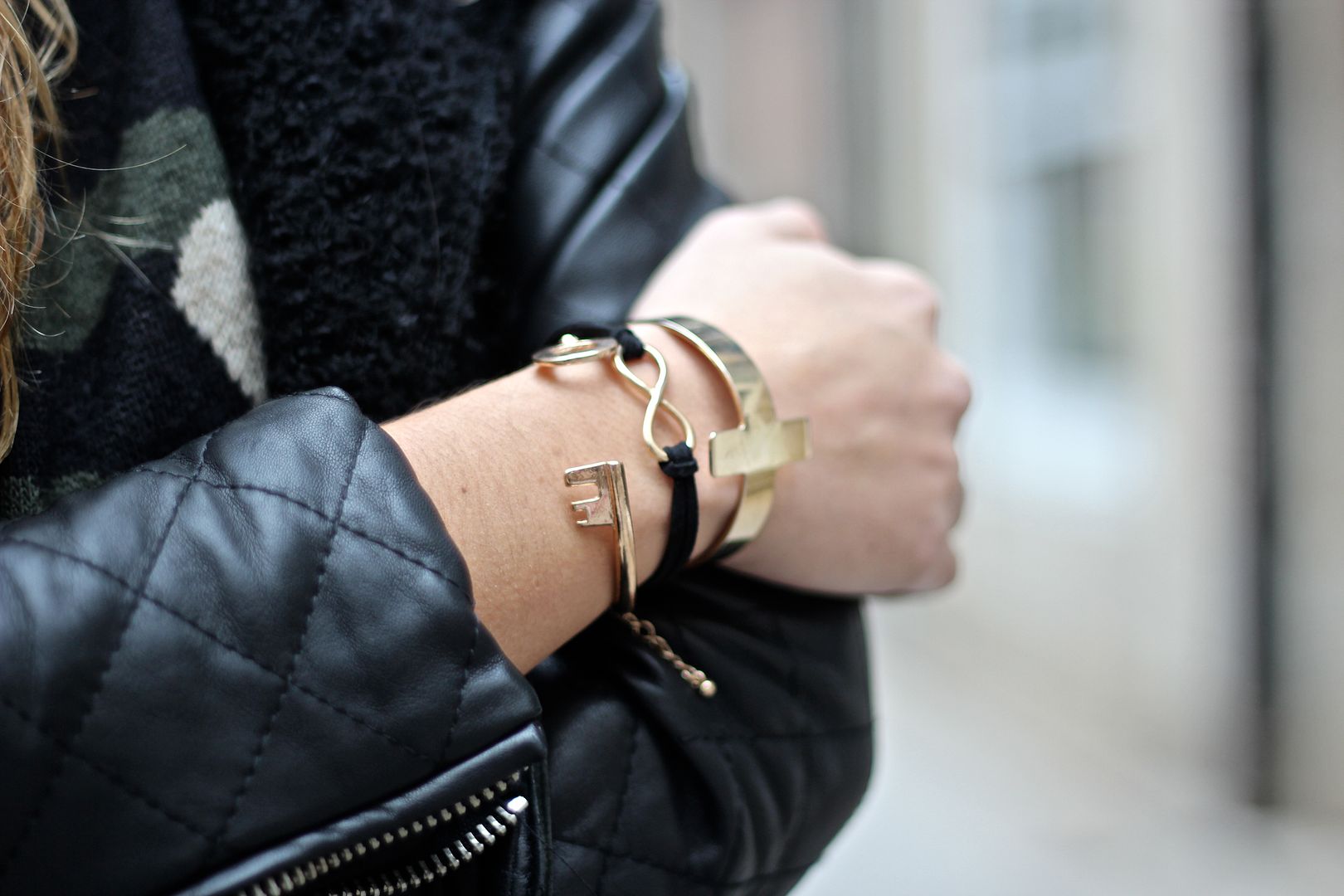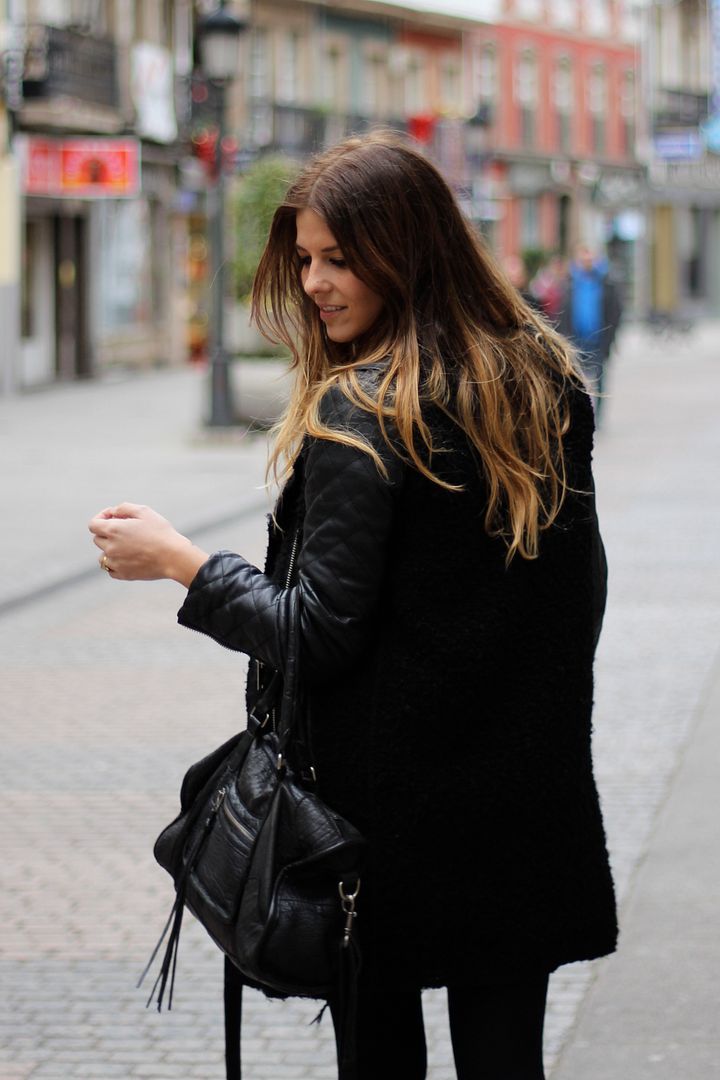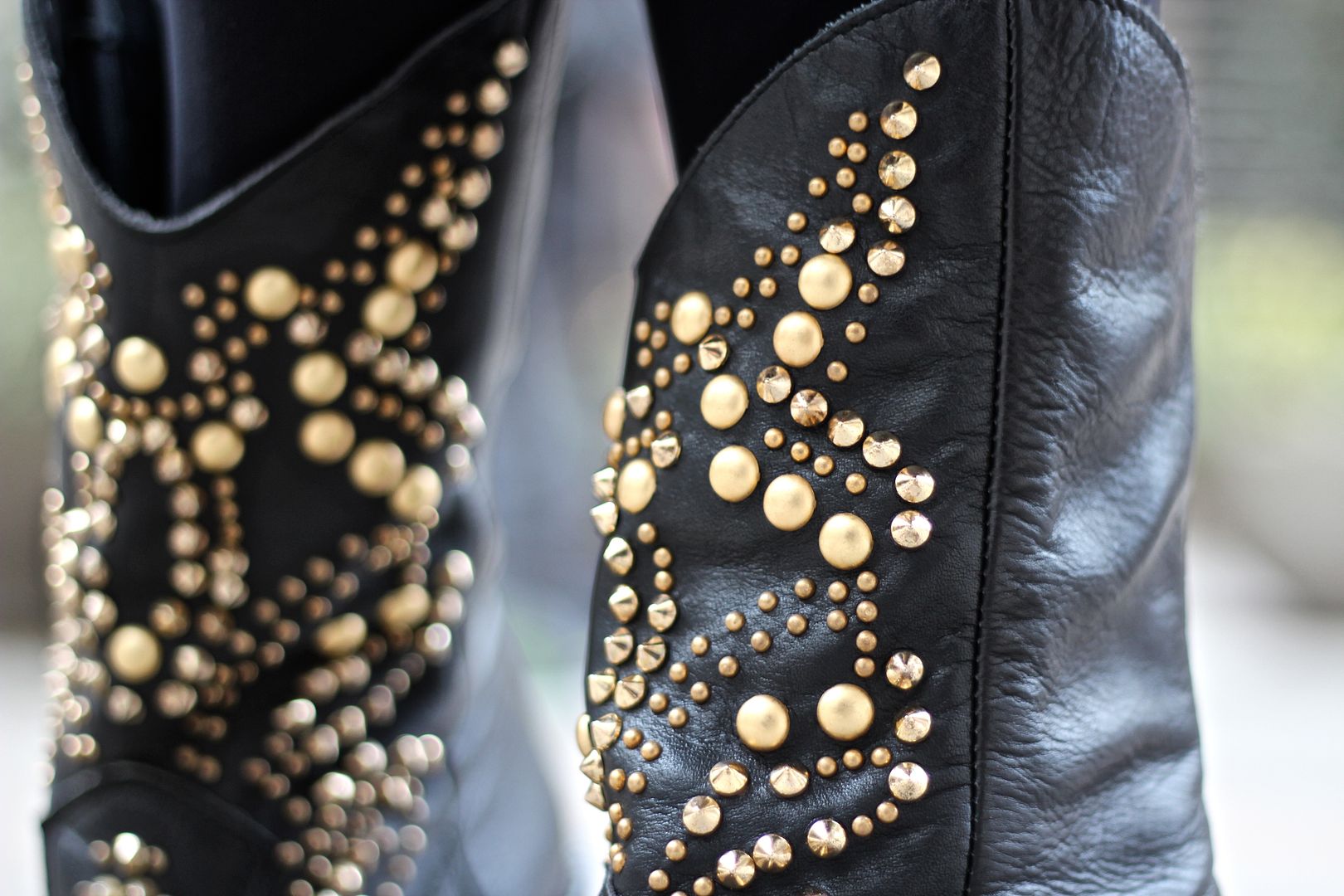 Para ir muy cómoda pero de lo más cool, hice un mix de las tendencias del invierno. Jersey de camuflaje, falda y abrigo con cuero, pedrería y bisutería y, como no, mis nuevas botas cargadas de pinchos y tachuelas. Lo que más me gusta de ellas es lo originales que son. Hemos visto este tipo de decoración en botines (tipo Chloé), en chupas de cuero…pero, por lo menos yo, no lo había visto en botas tipo cowboy. ¡Me encantan!
Jersey/Jumper: Choies
Falda y abrigo: Zara
Bisutería/Jewellry: Lovelix
Botas/Boots: Pau´la Boutique 
Pues gracias a Pau´la Boutique podéis ganar la versión bolso de ellas, ¡es muy fácil!
Pasos a seguir:
- Ser seguidoras de Pau´la Boutique en Facebook (haciendo click AQUÍ)
- Ser seguidoras de Trendy Taste en Facebook (haciendo click AQUÍ)
- Rellenar el formulario de abajo con vuestro nombre y email

Tenéis hasta el martes 8 de enero para participar. Se realizará el sorteo mediante Random.org y se publicará en Facebook como siempre. ¡Mucha suerte!
*Solo para residentes en España*
*Only for Spain residents*