Para el primer post de esos sitios únicos que se esconden por Madrid, he elegido La Tita Rivera, una cervecería con un encanto propio en pleno Malasaña. Quizá muchas de vosotras ya lo conozcáis (lleva casi dos años abierto), pero para mi ha sido un verdadero descubrimiento, tanto como para haber repetido ya un par de veces en las últimas semanas
For my first post telling you about one of those unique places hidden all over Madrid, I've chosen "La Tita Rivera", a charmy brewery in the heart of Malasaña neighbourhood. Maybe most of you aready know it (it's been open for 2 years), but it has been a real discovery for me, even for coming back twice these last weeks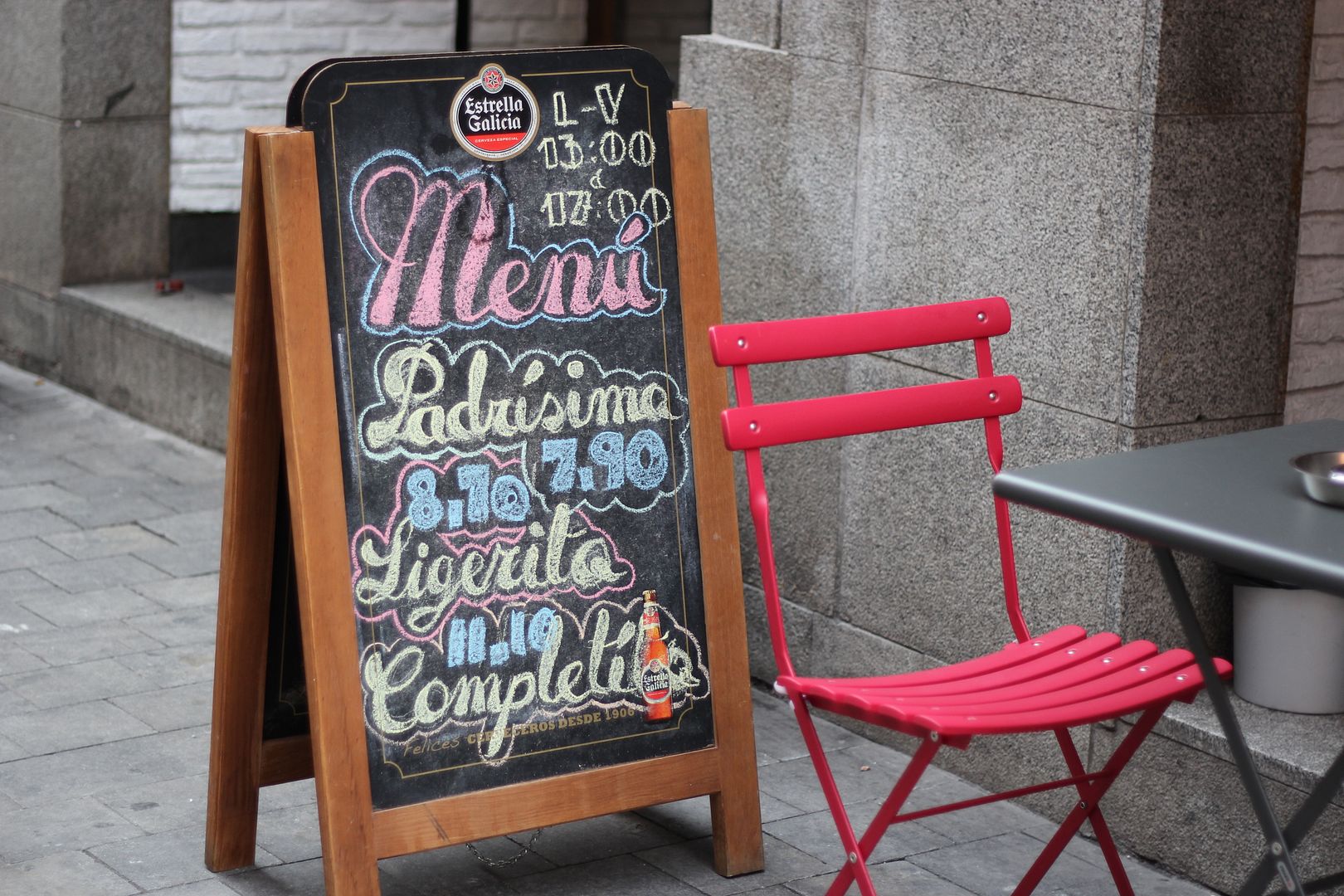 Llegué a la Tita casi por casualidad, escapándome del mogollón típico de un sábado por la tarde en Fuencarral. Después de una tarde de atascos y agobio, necesitaba relajarme tomando algo en un sitio especial que me hiciese desconectar…y creo que no podía haber elegido uno mejor!!
I met La Tita by chance, trying to scape from Fuencarral Sunday's typical crowds. Just after a horrible evening, with plenty of jams and stress, the only thing I needed was to have a drink somewhere nice and disconnect… now I know I couldn't have made a better choice!!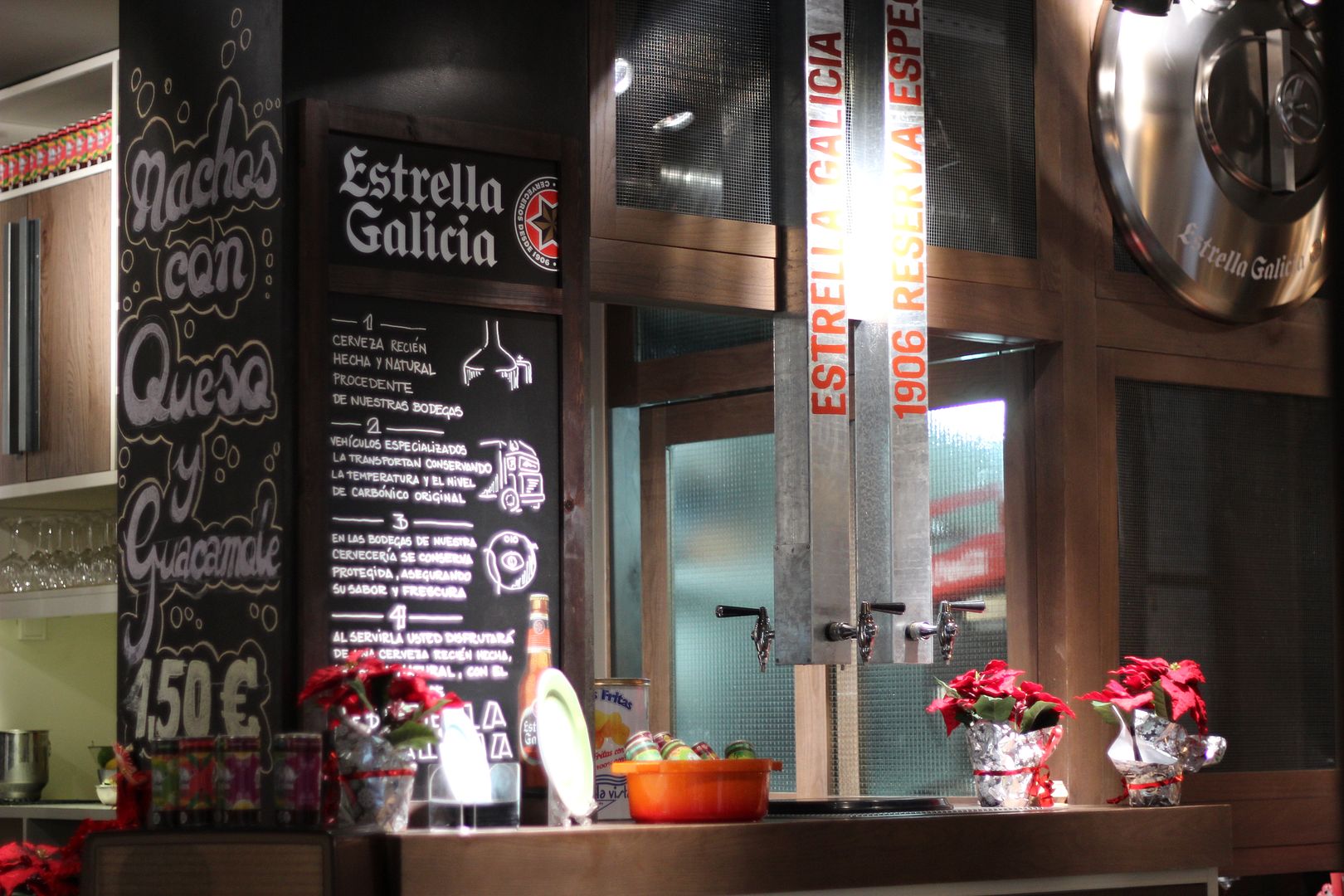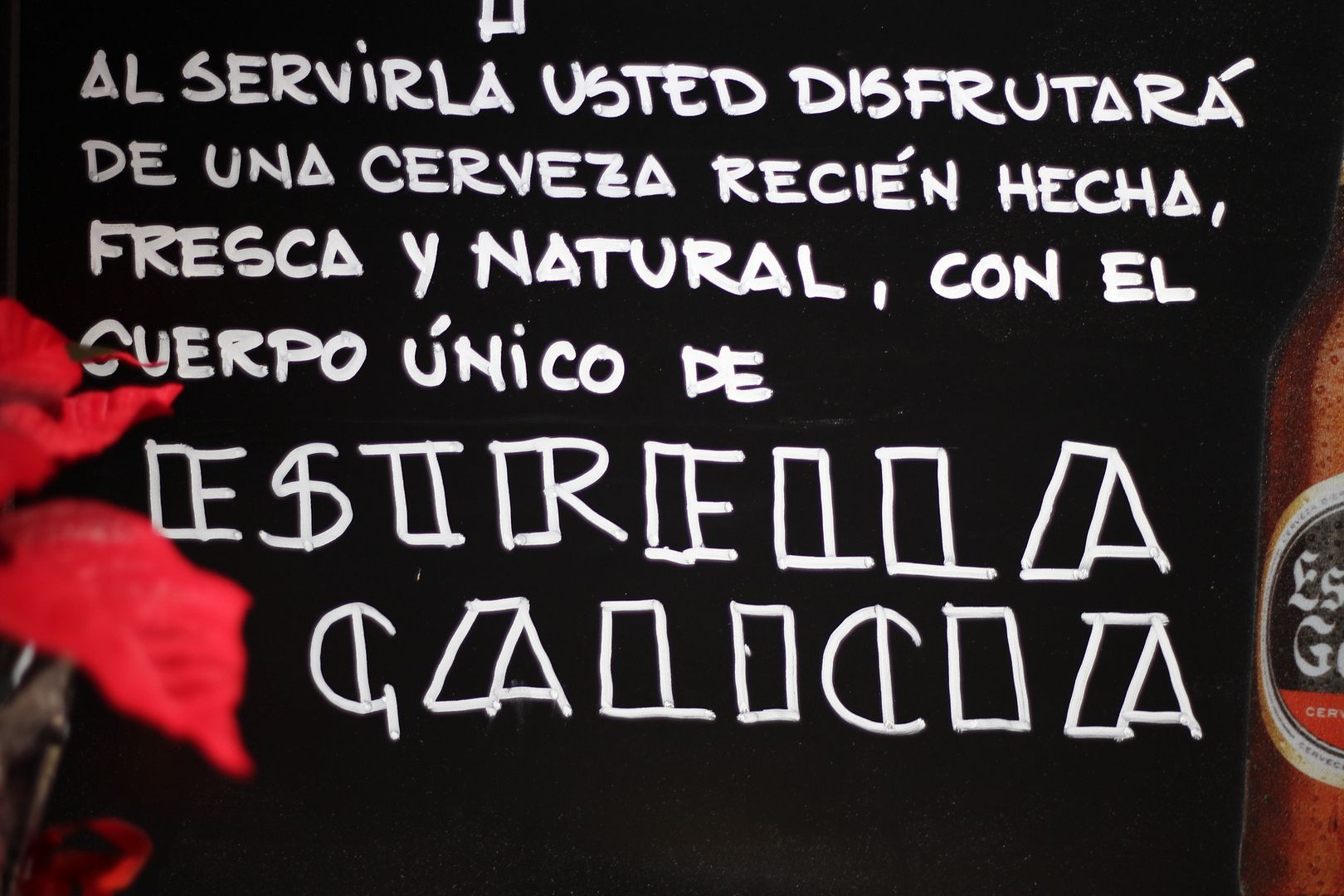 Me encanta fijarme en cada detalle, pienso que en esas pequeñas cosas es dónde está el secreto de los lugares que nos hacen sentirnos bien. Puede que a veces me pase de observadora (no puedo evitarlo), pero agradezco un montón esa sensación que te transmiten ciertos lugares y te hacen encontrarte como en casa. La Tita es esa abuela entrañable que todos hemos tenido, que se pasa la semana esperando a que llegue el domingo y vayamos a comer a su casa; ese es el espíritu que ha querido recrear la familia Rivera y que impregna cada rincón del local. Por eso, nada me dejó indiferente al entrar en su pequeño mundo, desde su decoración hasta la peculiar presentación de cada plato. Todo cuidado al máximo, con una estética propia y un encanto verdaderamente especial.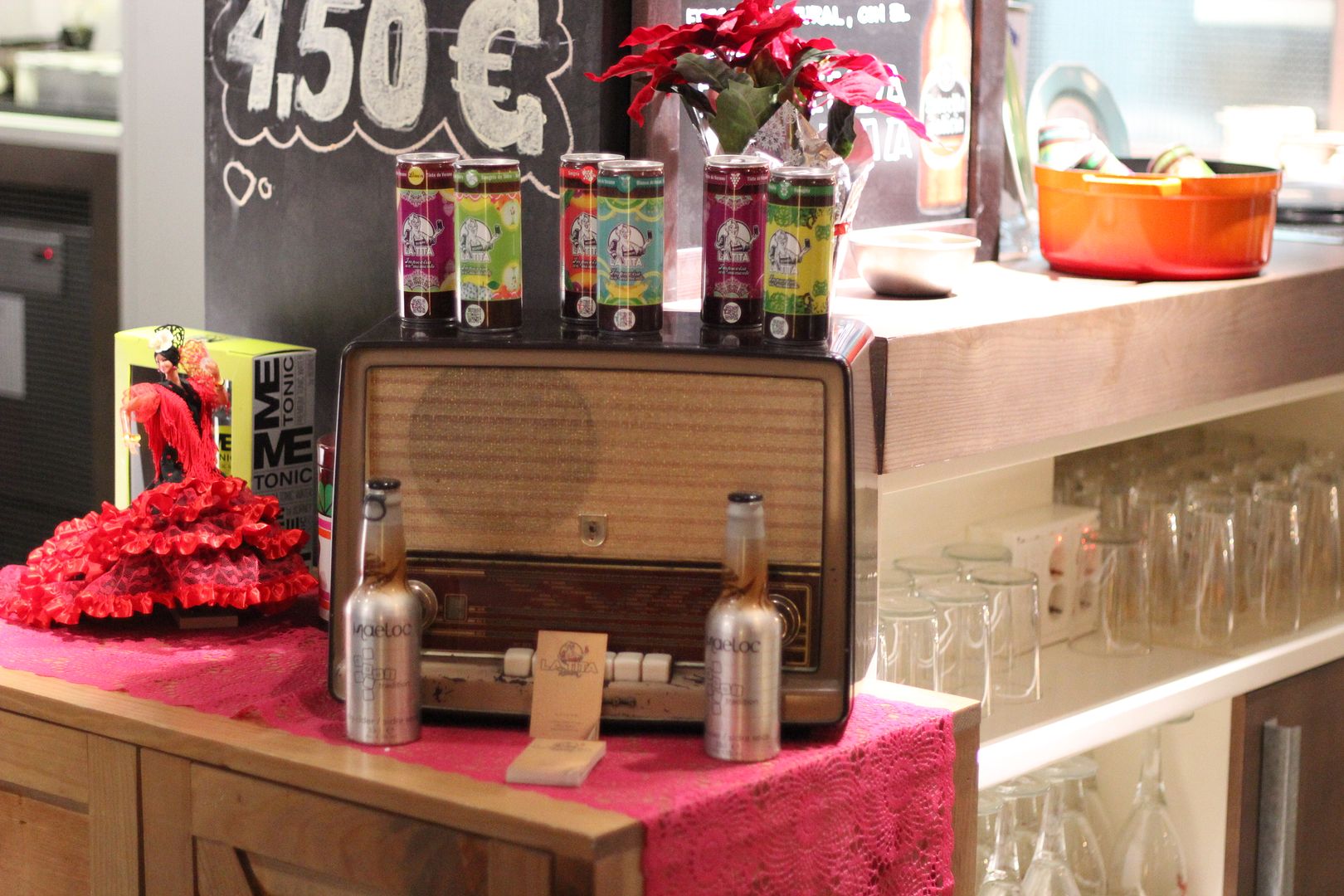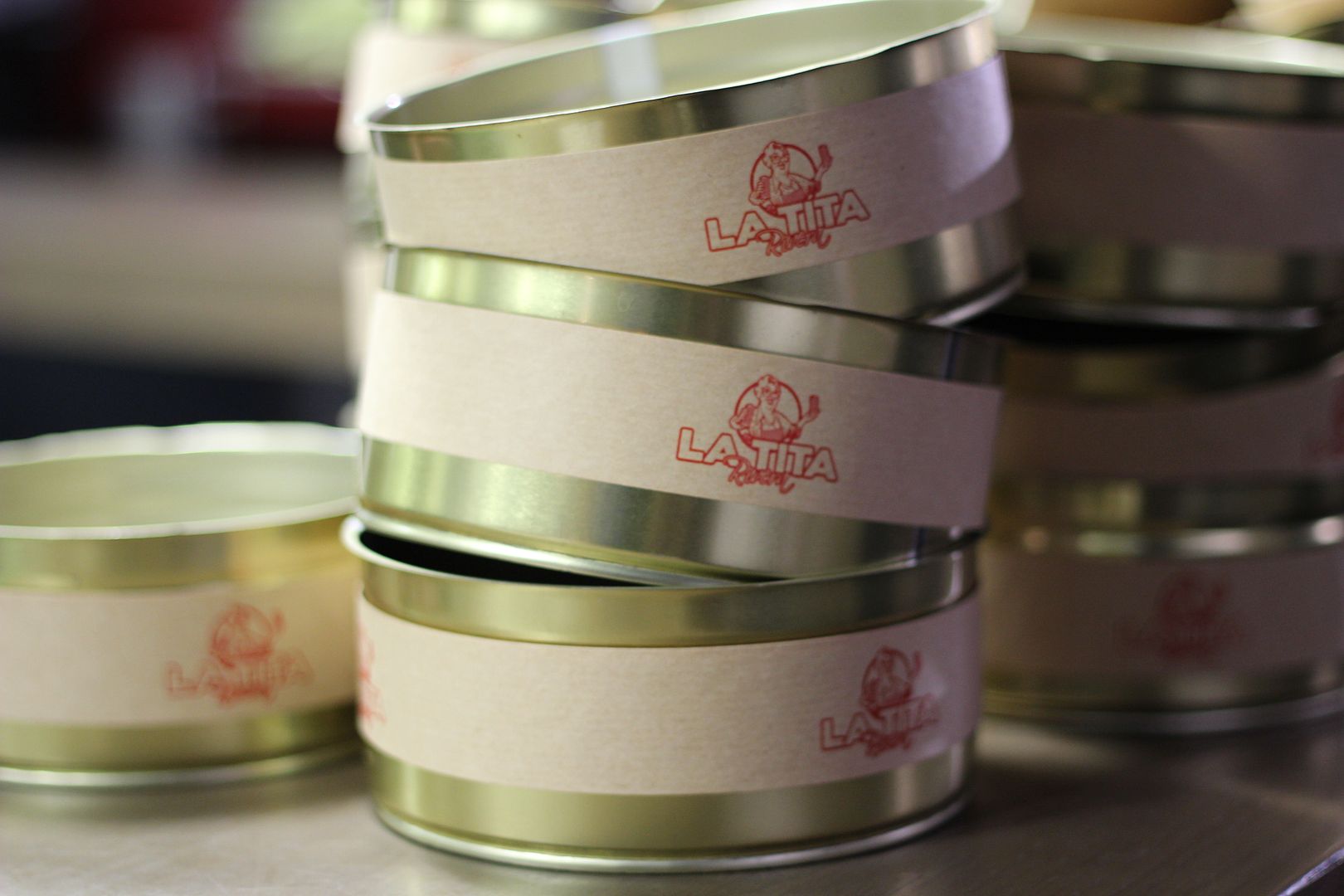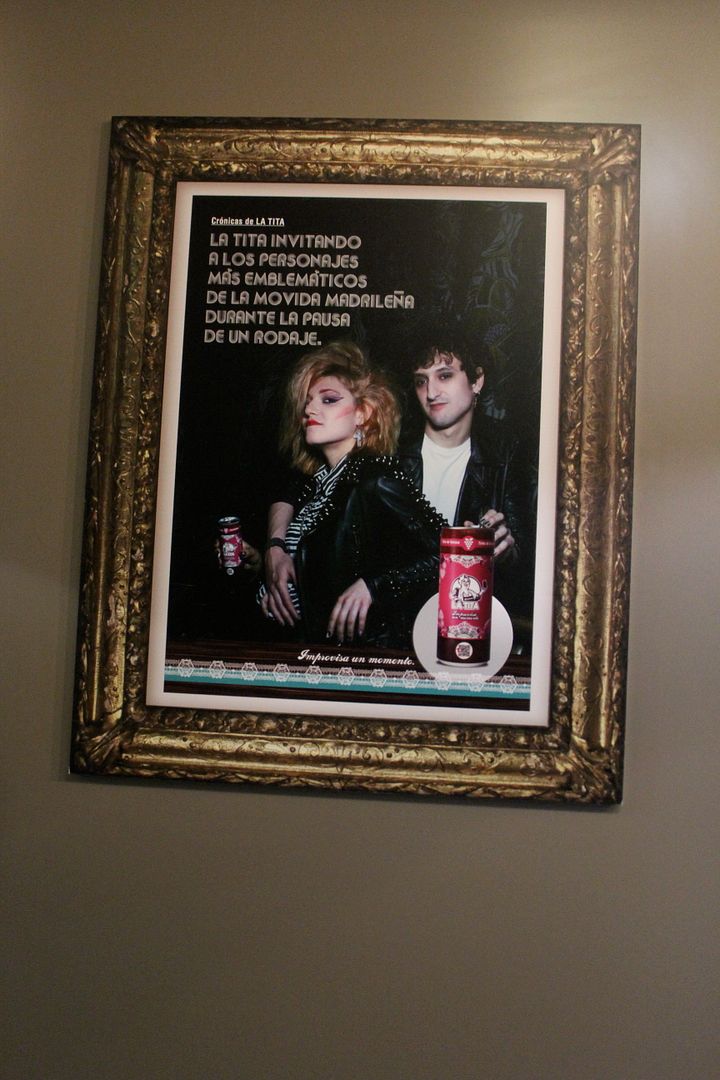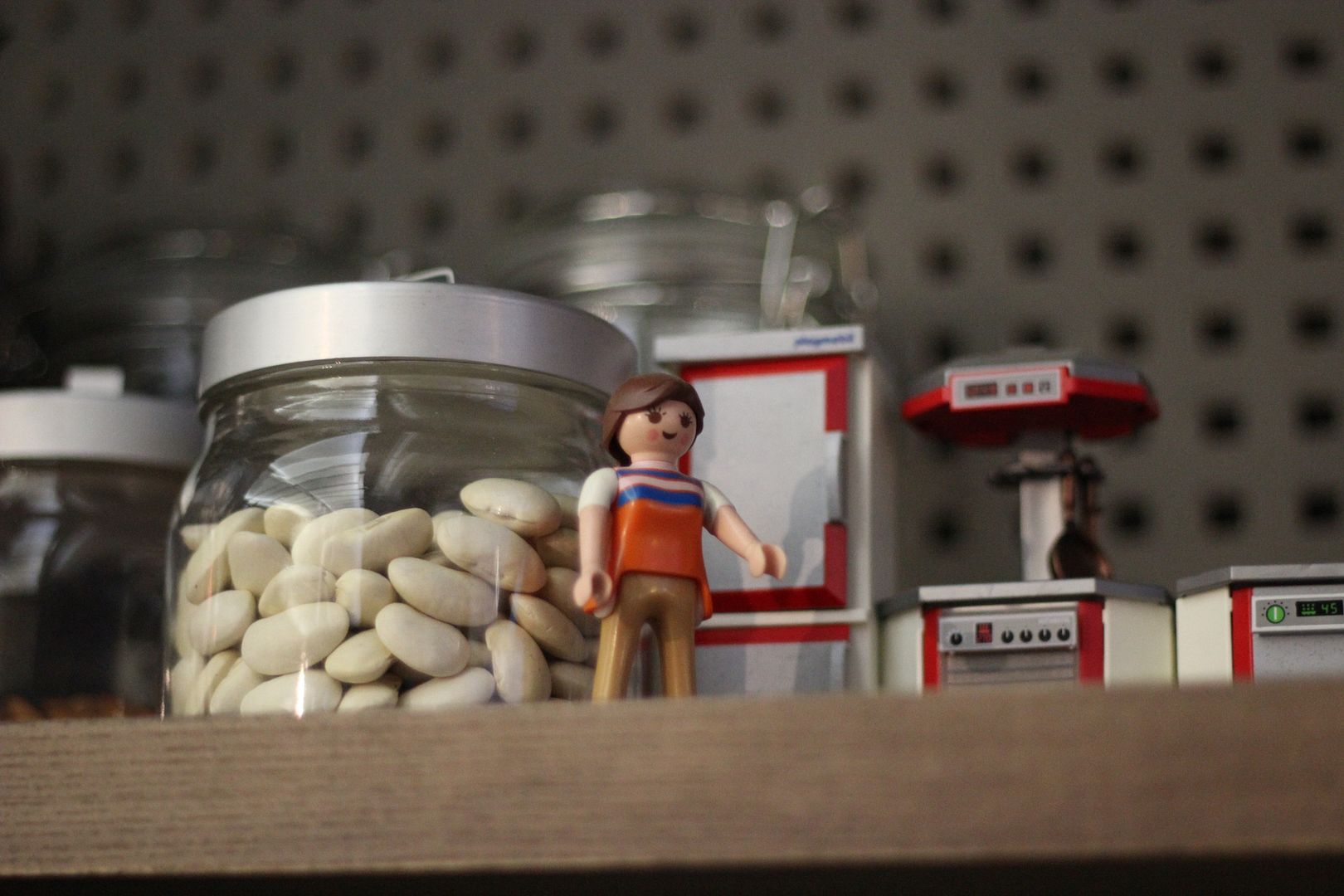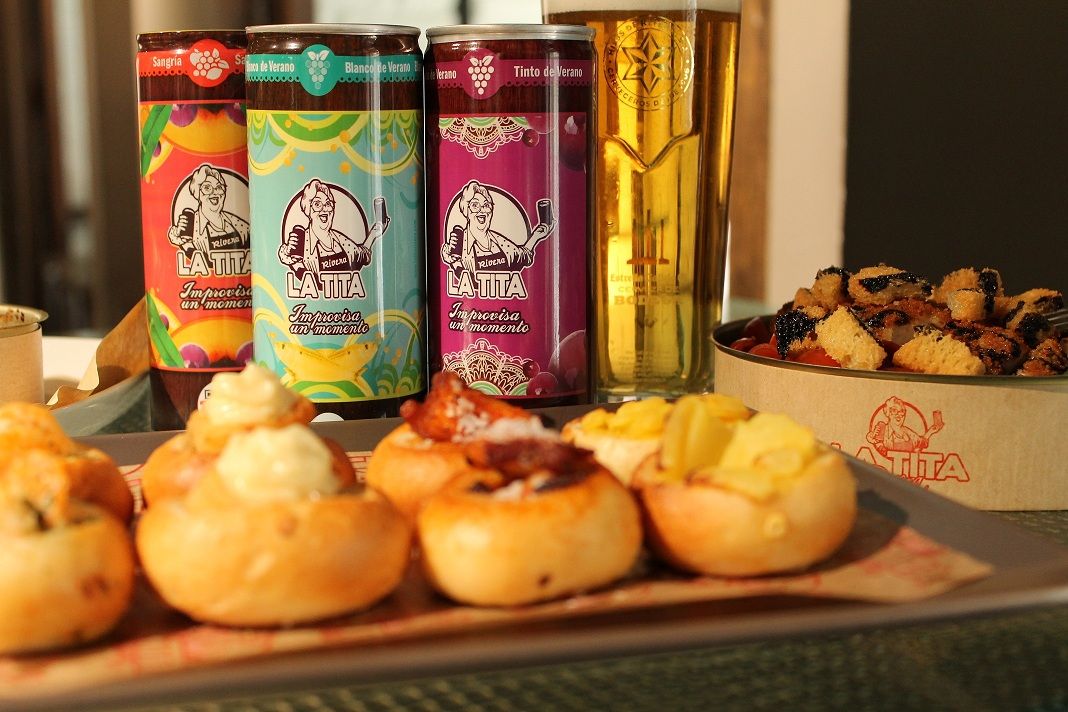 I lenjoy observing everything, I strongly think that the secret of those places that make us feel great is hidden among little things. Maybe sometimes I'm too meticulous about details (I can't help it!), but I really appreciate the feeling of being at home. La Tita is that likable grandma we all have, who spends her weeks waiting for us to visit her and share a good meal; that's the spirit recreated by the Rivera family, filling every corner of the brewery with it. Nothing left me indifferent once I entered its cozy world, from the deco to the characteristic way plates are served. Everything extremelly carefully, with an own aesthetic and a very special charm.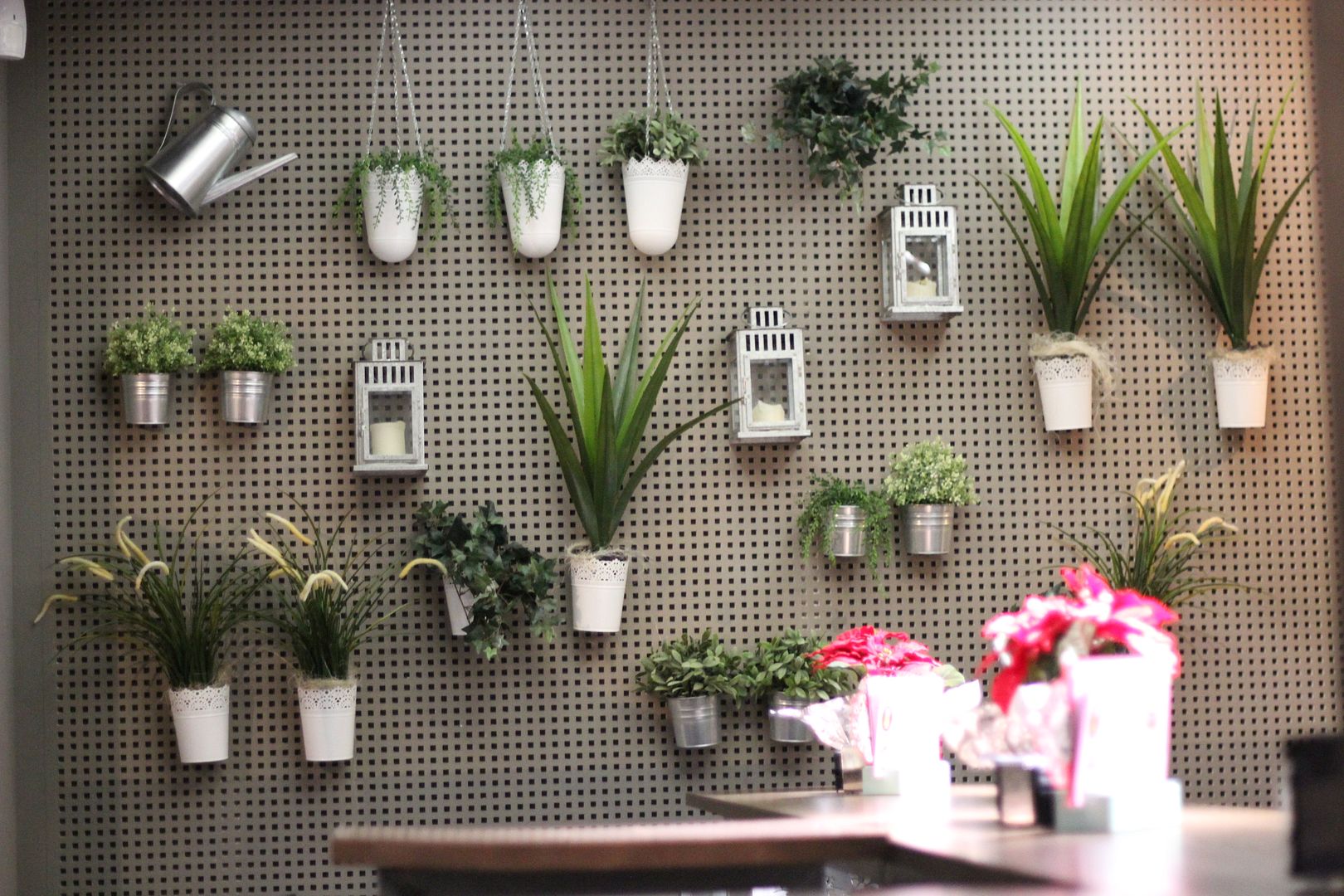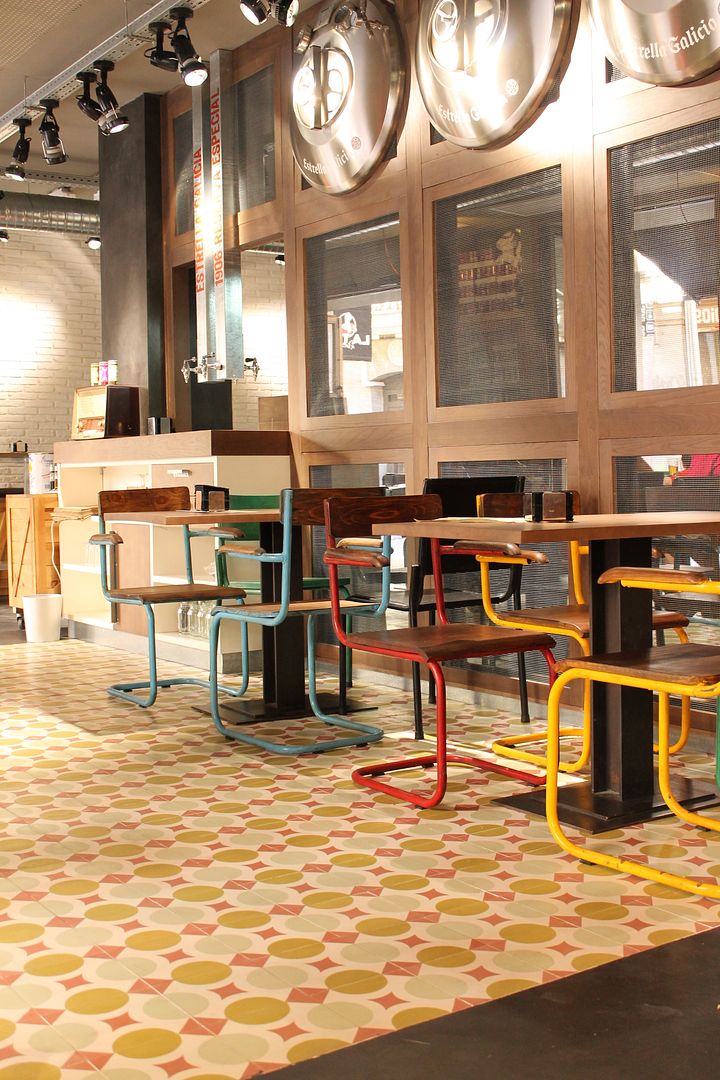 En el espacio interior hay tres ambientes diferentes, con mesas altas, bajas o corridas, y una barra que está siempre hasta arriba despachando litros y litros de cerveza Estrella Galicia. Para los amantes de esta bebida como yo, es un placer encontrar uno de los pocos sitios de Madrid en los que se puede tomar una caña de cerveza de bodega, con todas sus propiedades naturales intactas y mucho más ligera que la que se bebe habitualmente. Os animo a probarla y a que dejéis que los majísimos camareros y sus  pajaritas os cuenten la historia de esta cerveza tan auténtica. En un ambiente súper fresco y agradable, acabaron liándome para aprender a tirar cañas…y cuando digo tirar es eso, tirar literalmente al suelo…me parece que tendré que seguir intentándolo!!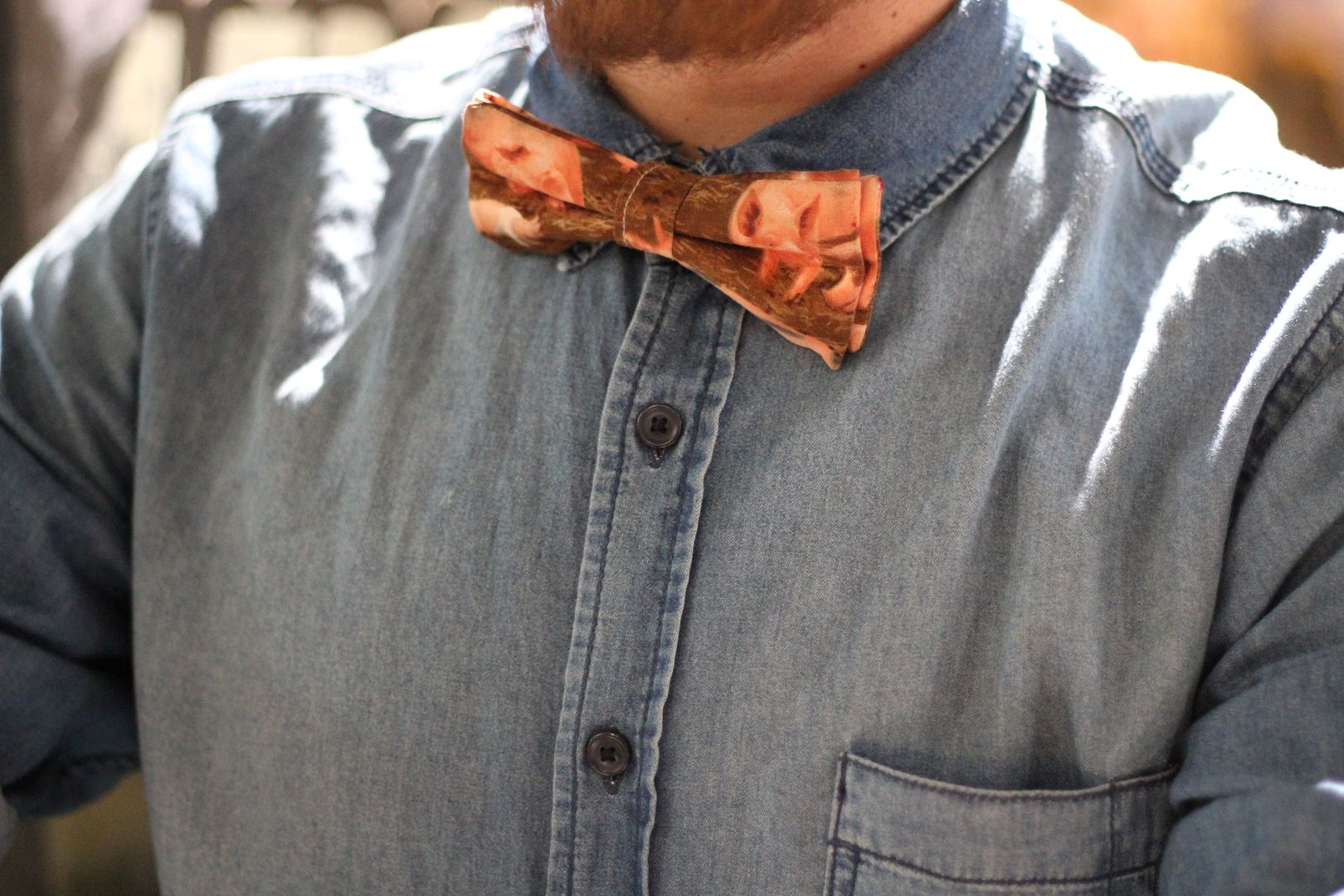 The interior is divided into 3 different atmospheres, corresponding to tall, short and refectory tables. I love the huge bar serving thousands of Estrella Galicia beer…always crowded and really good fun! For those who enjoy this beverage as much as I do, it's a pleasure to find one of the very few places in Madrid where you can have cellar beer, a traditional kind with natural properties and much lighter than usual beer. I'd like you to taste it and to ask the colourful-bowtied waiters for more info about this unique beer. They even convinced me to become one of them for a while and to pour some beers … I strongly think I'll have to keep on trying!!!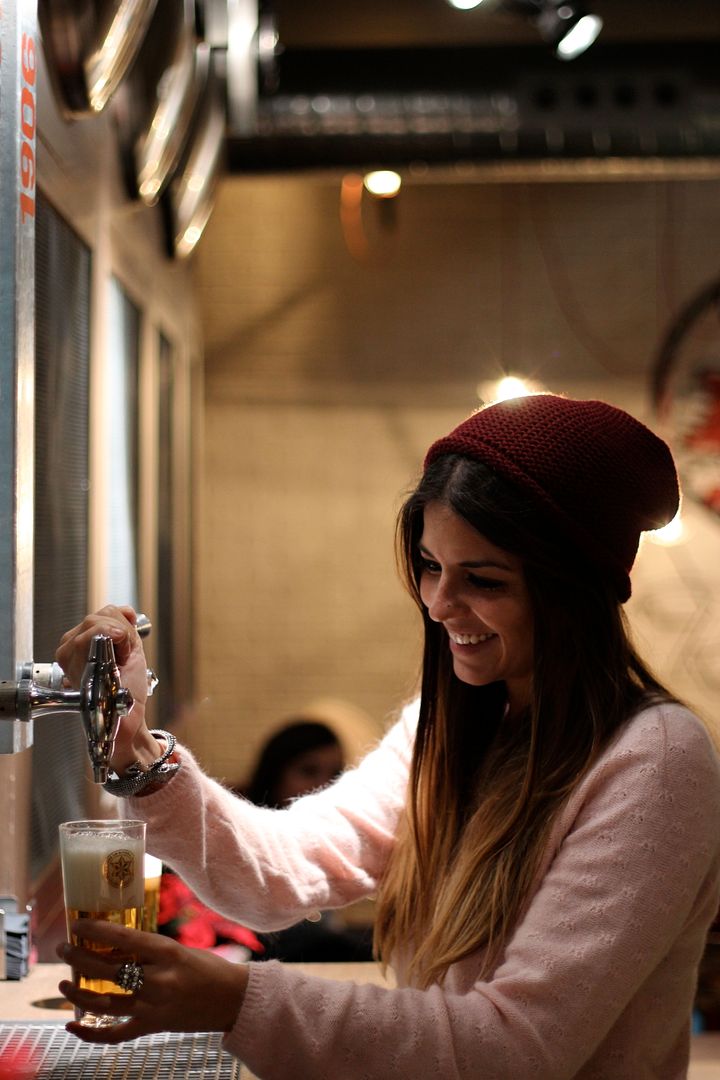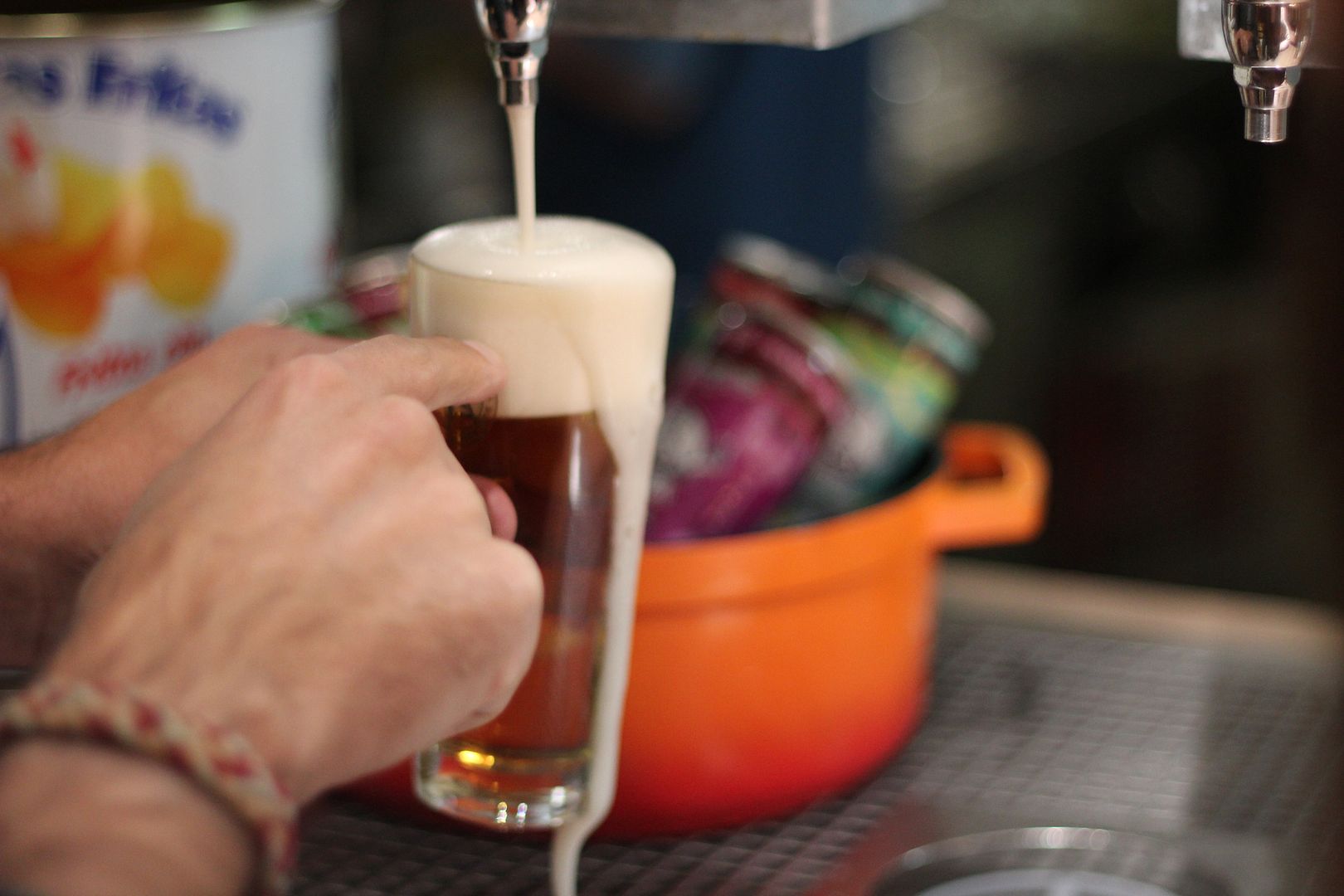 Solamente con estas cosas ya podría parecer un sitio genial, pero imaginaos mi sorpresa al descubrir que todavía no había visto lo mejor. Al fondo del local encontramos unas cristaleras que esconden el gran tesoro de la cervecería: su patio. Árboles, chimeneas al aire libre, toldos estampados al gusto de esa abuela que lo controla todo y, sobre todo, gente guapa sentada en el suelo de madera o apoyada en las jardineras. Este espacio mágico hace de la Tita Rivera un oasis en medio de uno de los barrios más agobiantes de Madrid. Os dejo unas fotos para que os hagáis una idea, aunque lo mejor es vivirlo en persona para entender a qué me refiero cuando hablo de ese ambiente tan chulo. ¿Os animáis a descubrirlo?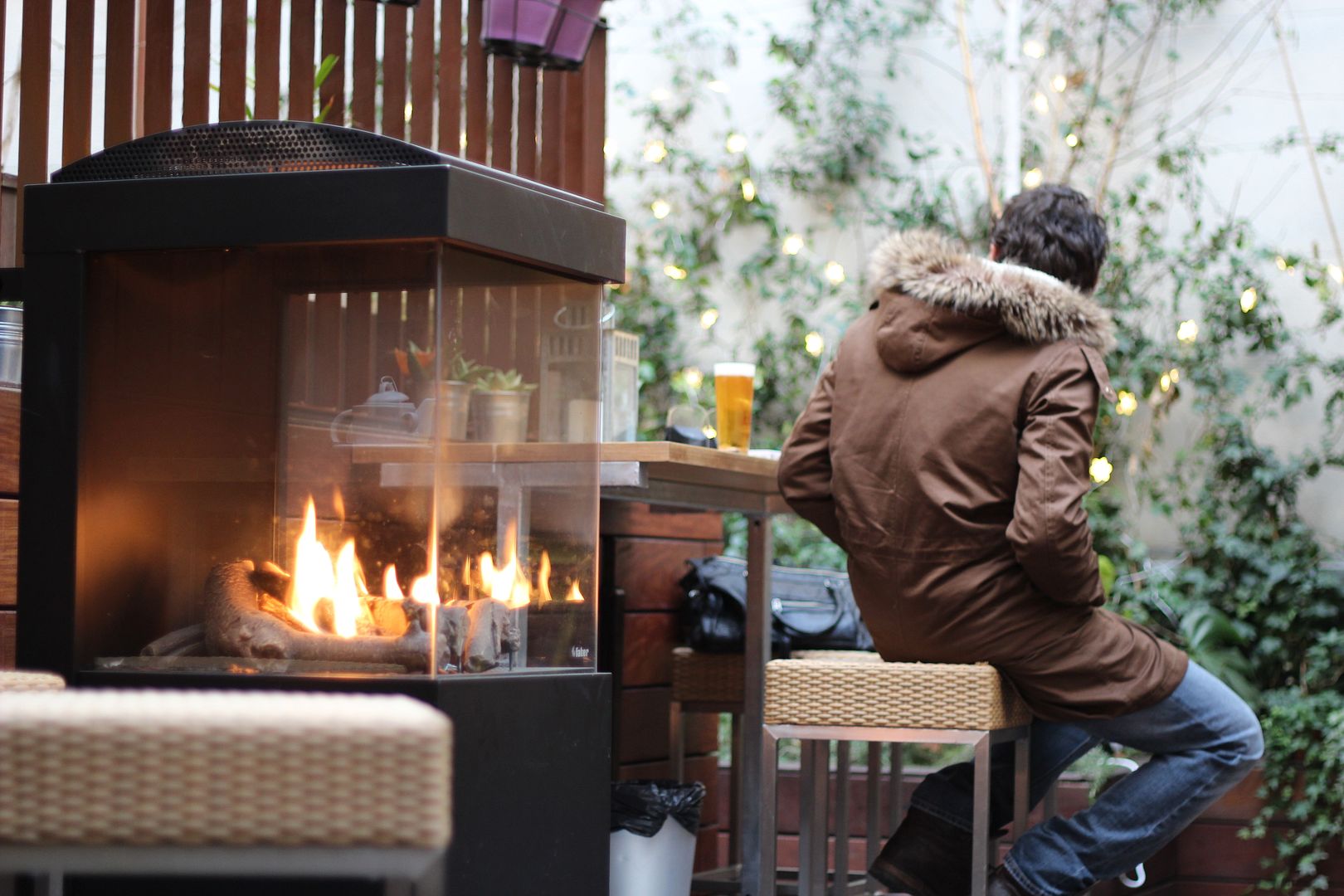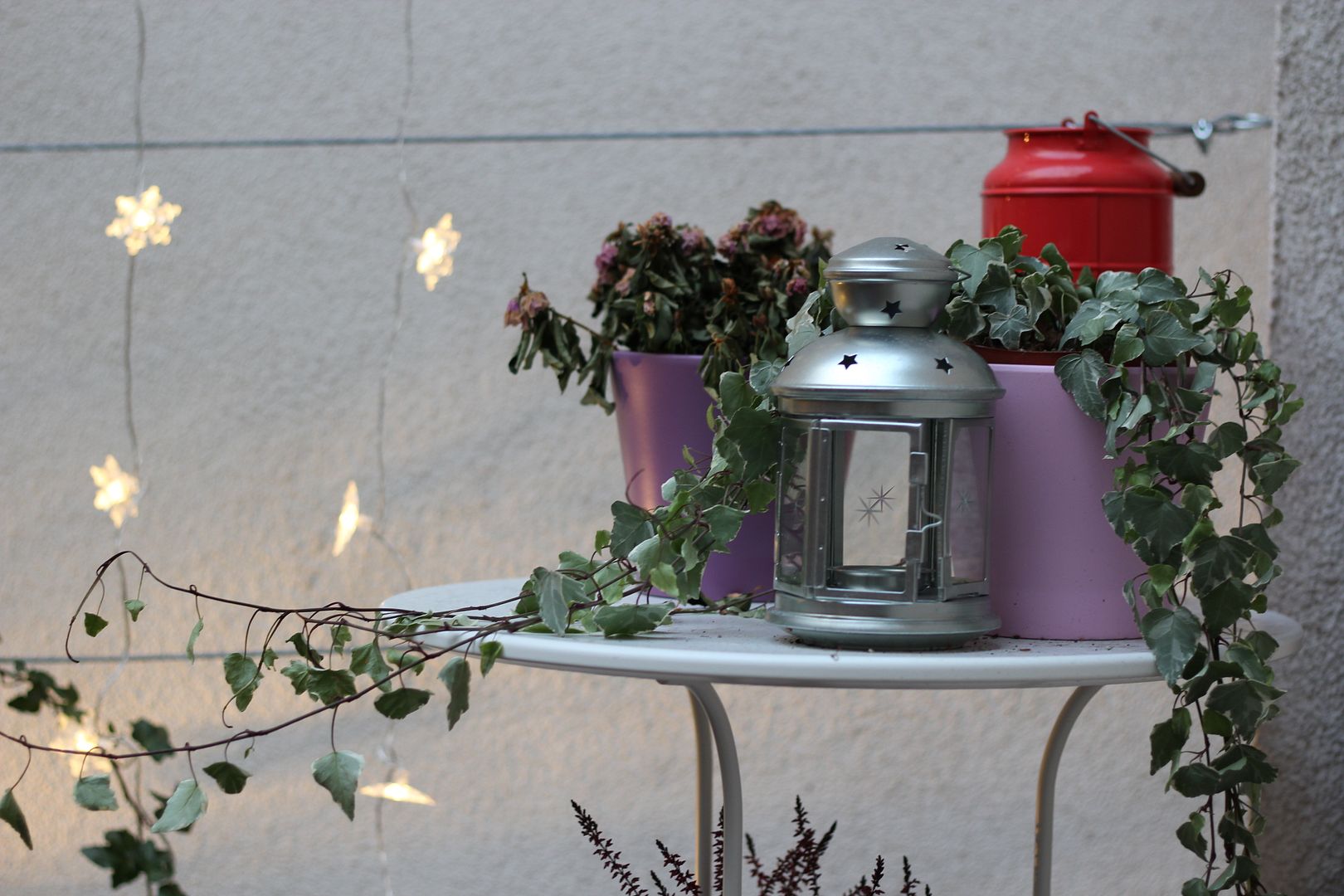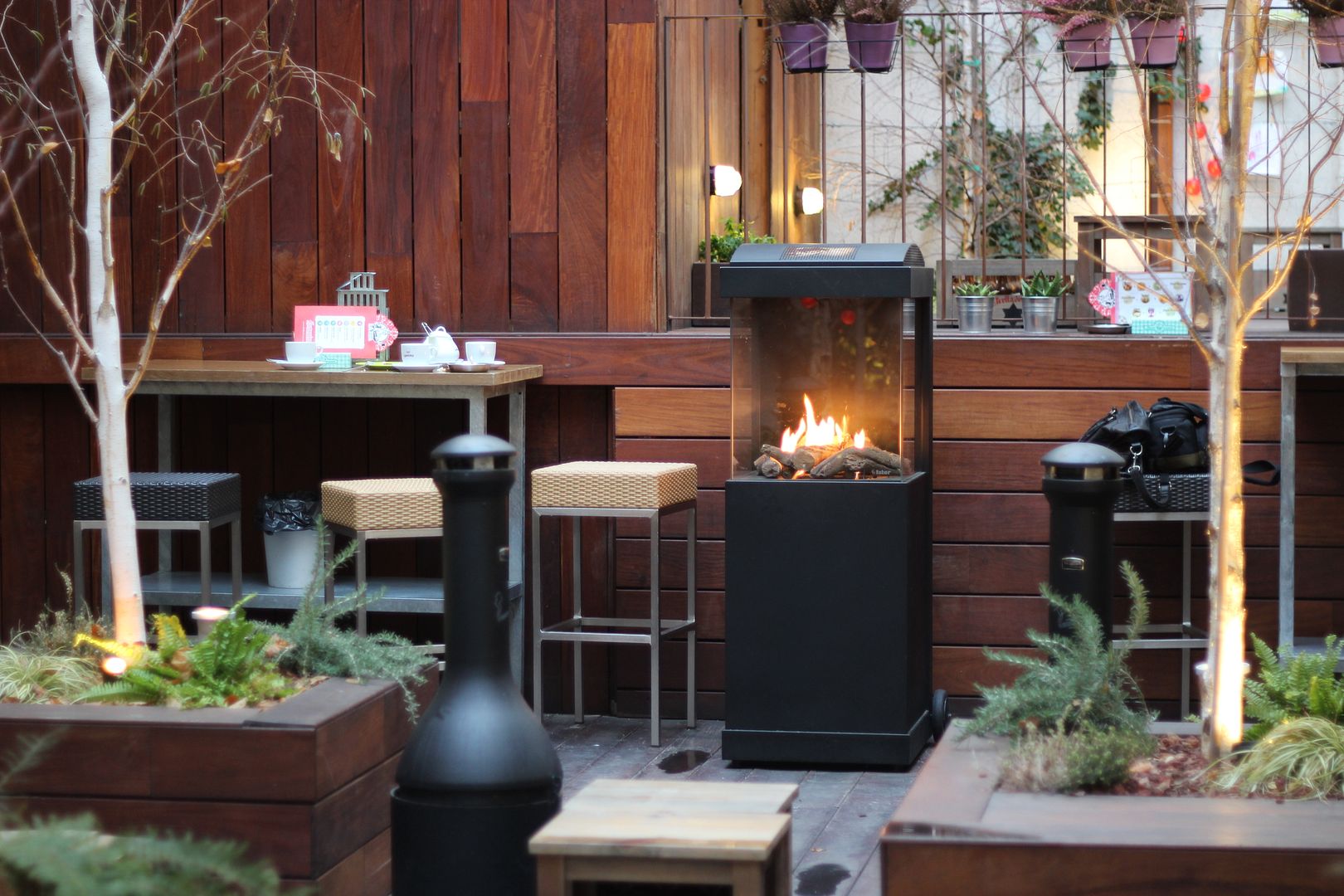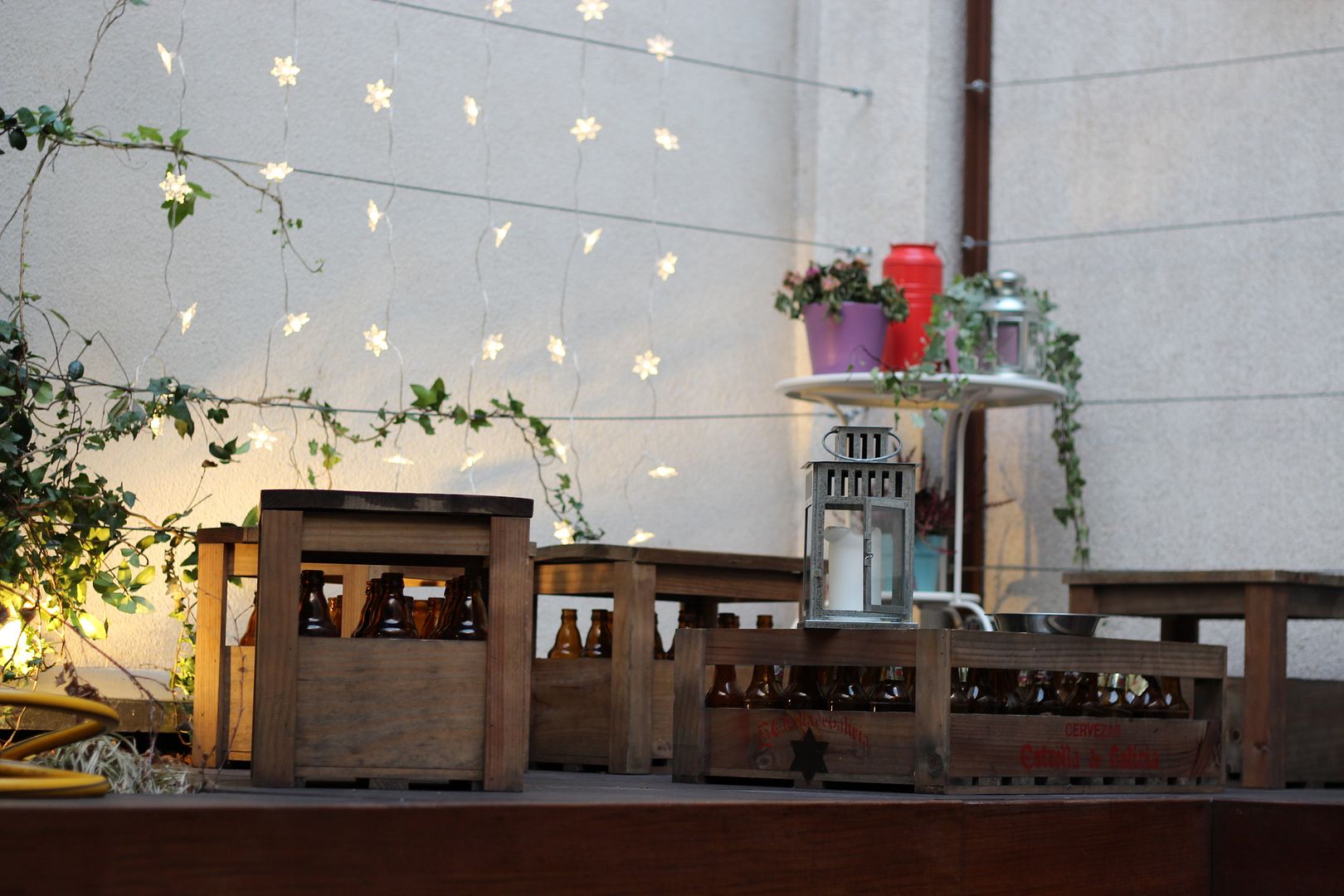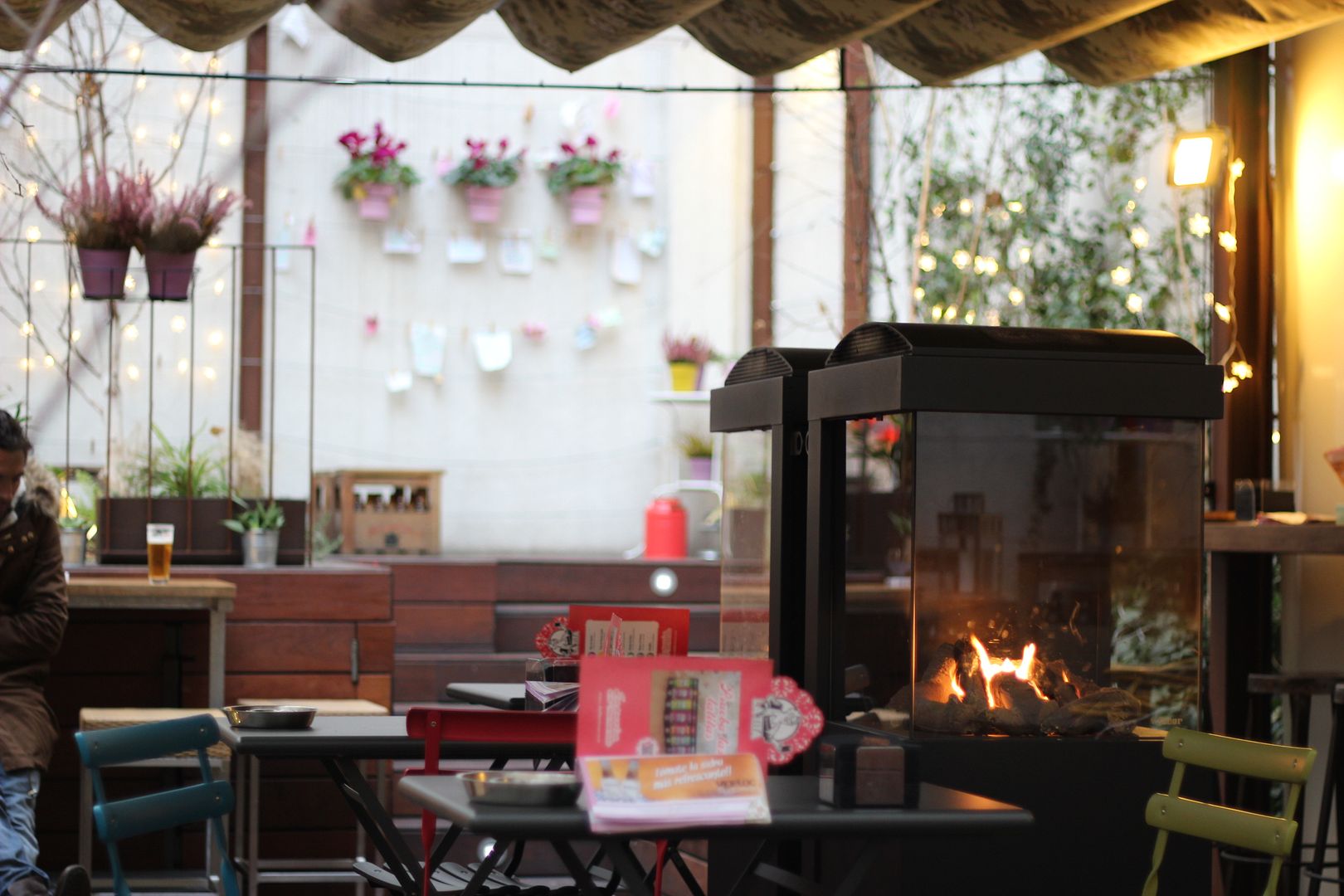 I'm sure you already find it as a fantastic place, but imagine my surprise when I realized that I hadn't still discovered the best spot of La Tita. Just at the back you'll find a big window which hides the main treasure of the brewery: its courtyard. Trees, open air chimneys, grandma-style printed awnings and, above all, smart young people sitting on the floor or by the wooden pots. Here you have some pics of the courtyard taken in a strange moment when it was almost empty. I've chosen them for you to notice the nice details covering its every corner.
This magic courtyard turns La Tita into a real oasis in the middle of one of the busiest neighbourhoods of the city. I hope you enjoy the pics, though I firmly believe that the best way of understanding the special atmosphere of this place is just visiting it.  You feel like it? ;).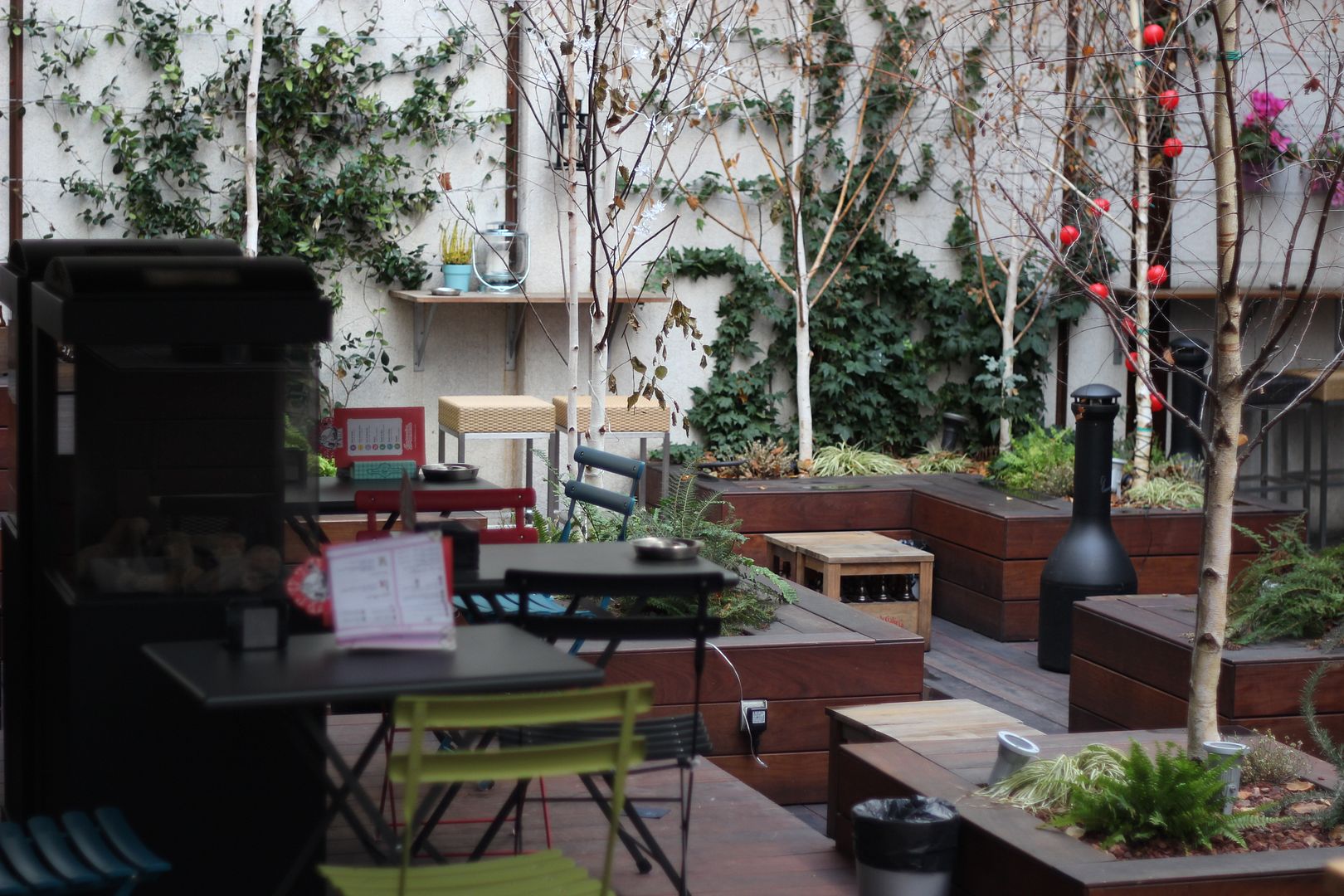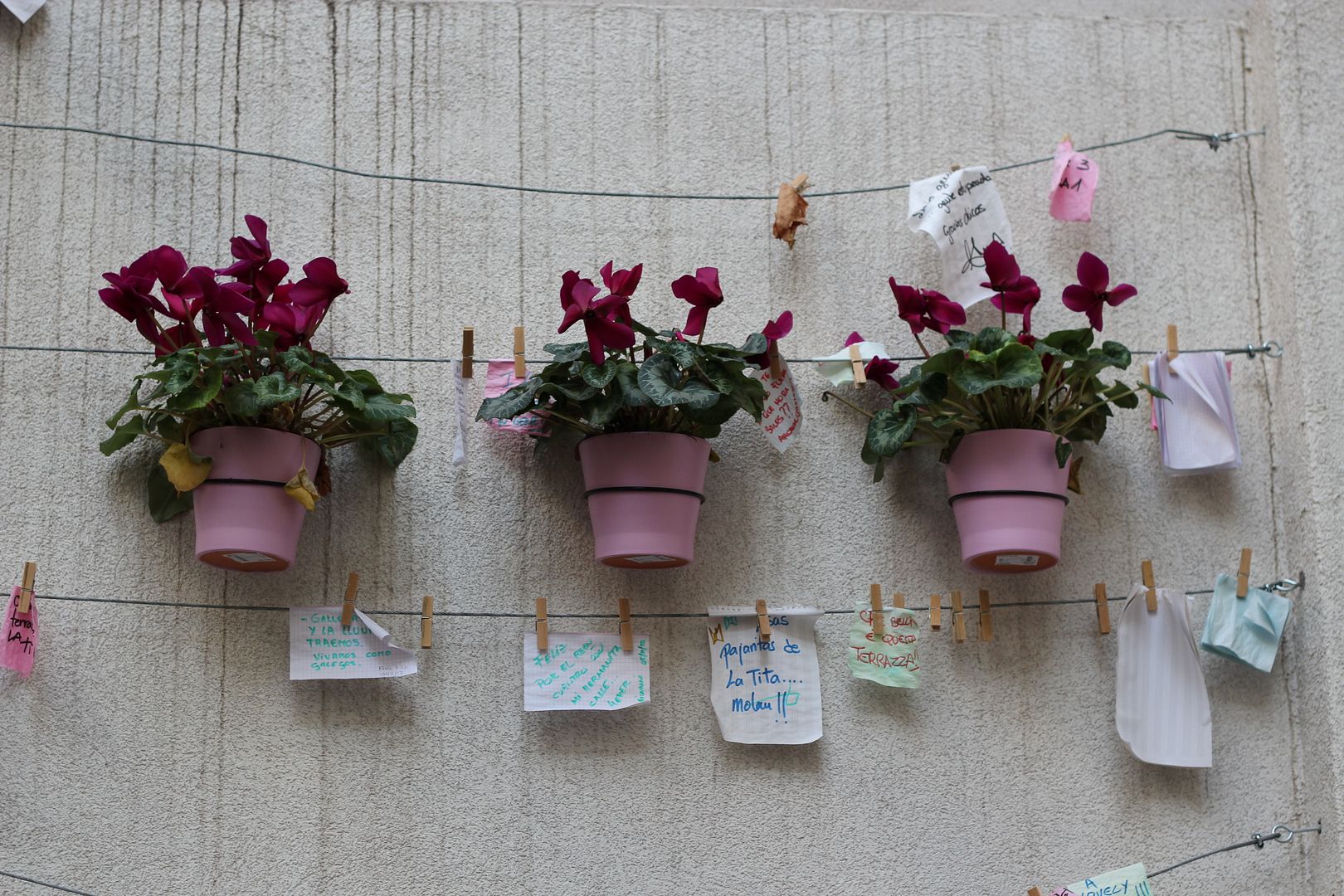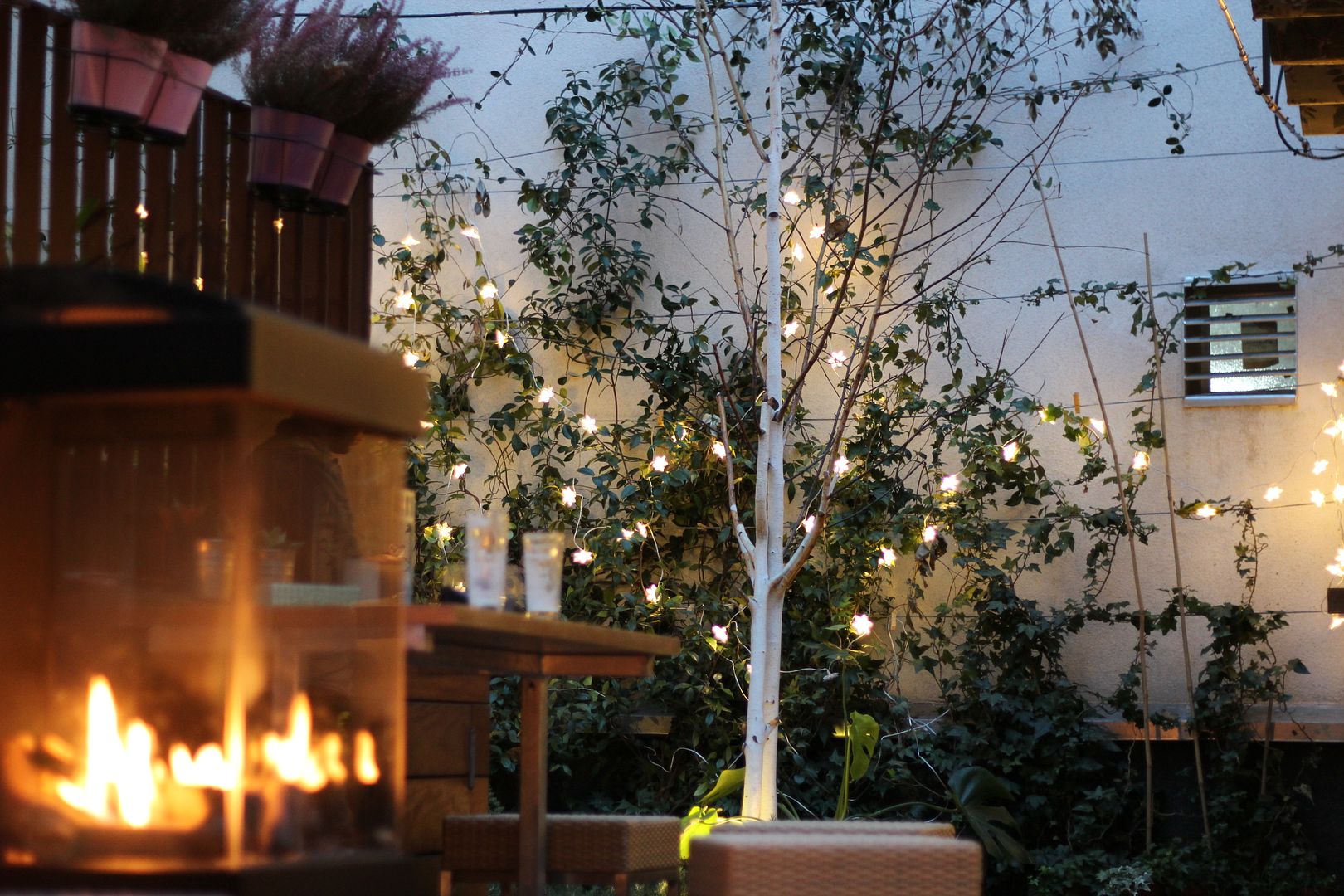 Espero que os haya gustado, iré contándoos más cositas como esta próximamente y esta tarde tendréis otro post de look ;). Feliz jueves!!!
MIL BESOS!!
This afternoon I'll publish another look post. Have a good day!!
Thousands of kisses!!